Vettel to sign Aston Martin deal soon
(5th Update)
This rumor is upgraded to 'fact' with today's announcement.
---
September 9, 2020
This rumor is upgraded to 'strong' today.
With news that Sergio Perez is leaving Racing Point at the end of 2020 (his contract likely bought out), it paves the way for Sebastian Vettel to take his place as rumored.
We expect the announcement as early as this weekend in Mugello where the hapless Ferrari team are celebrating their 1000th GP
---
August 28, 2020
(GMM) Sebastian Vettel's future looks set to remain unclear for now.
There were reports that the German would bring a pen to Spa-Francorchamps this weekend to finally sign his 2021 Aston Martin deal.
But Sergio Perez is actually sounding increasingly confident about retaining the seat.
"We don't see the reasoning why we should change anything so I don't see any reason to change," the Mexican said.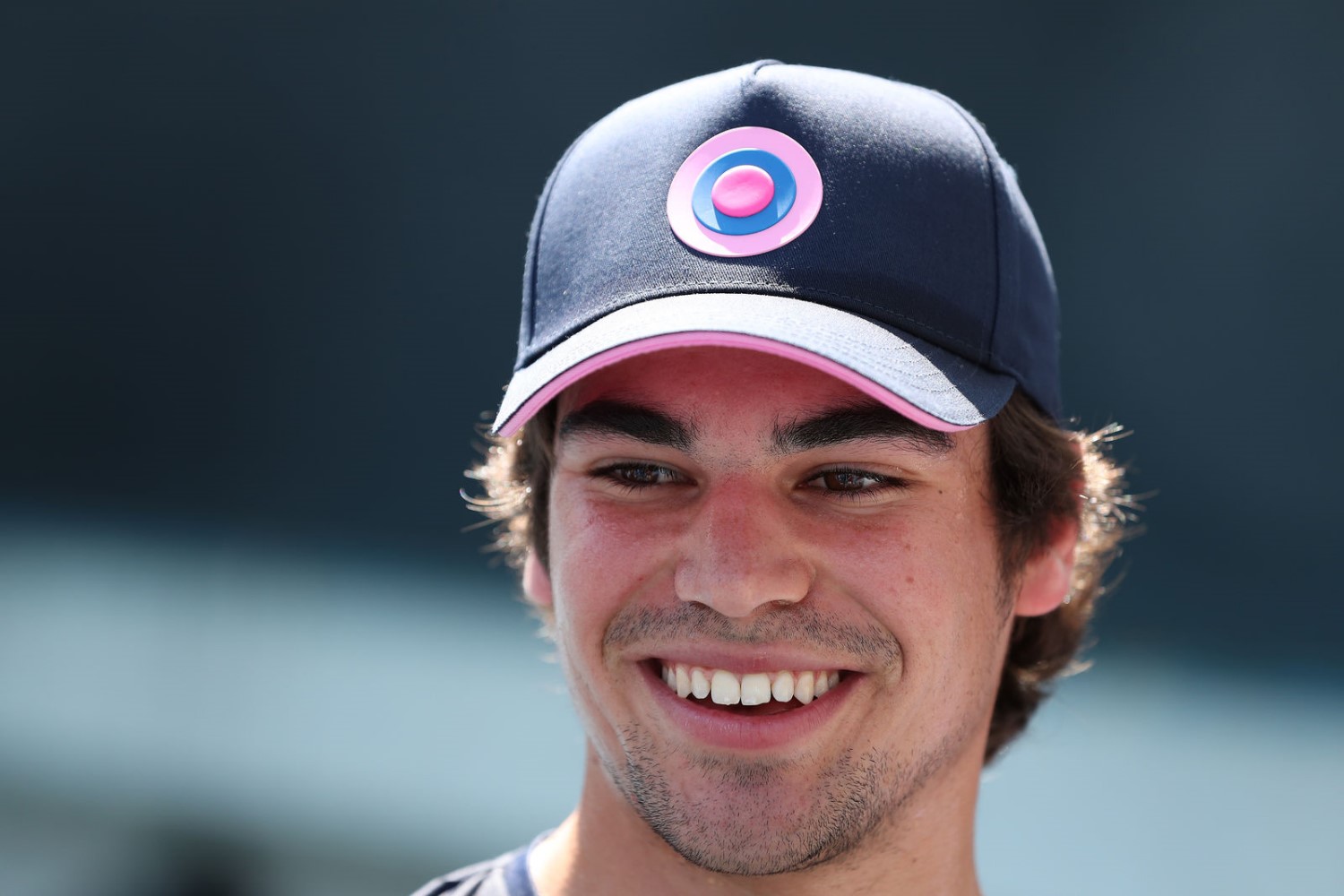 Perez even said he is not having any back-up talks with other teams.
"No, I am not," he insisted. "The feedback I get from the team is that we all want to continue."
Even Perez's teammate Lance Stroll – the son of team owner Lawrence Stroll – hinted that a story is preparing to break.
"I'm not going to give you the story that you want to sell," he told reporters.
And so when asked if he brought a pen to Belgium, departing Ferrari driver Vettel said: "I have a lot of pens with me, but nothing special to sign something.
"There are no updates on my future. You can just copy and paste the answers from last time."
What the quadruple world champion does next is unclear, but his former boss Dr Helmut Marko continued to play down the prospect of a return to Red Bull.
"We cannot follow Sebastian's path," Marko is quoted by motorsport-total.com.
"We have had great successes with him, but right now we are well positioned and we have drivers.
"Just because Vettel no longer has a contract does not mean we throw everything away."
Alex Albon has been struggling alongside Max Verstappen in 2020, but Marko insisted: "Albon is doing much better than the numbers show.
"So far we have followed our principles," he added. "For example, we did not sign an Alonso when possible. Instead, we always go our own way with our young drivers.
"Vettel, Verstappen and Ricciardo have all won with us, so it is a path to success with our own really exceptional talent," Marko insisted.
August 27, 2020
---
This rumor is downgraded to 'speculation' today.  RTL's well-connected reporter Felix Görner insists there will be no deal announced in Belgium, which does not mean it could not happen at a later date.
Vettel recently said that he had no interest in being F1 for the sake of remaining on the grid, insisting only a good package would entice him to keep on racing in 2021.
"You don't have to be a genius nor a rumor specialist to know that there are not so many free seats left," he said.
"I've been around for so long and at some point you've seen everything. A lot of good and some things that were not so good.
"I think that at least when you dedicate yourself to a new task, you should have the impression that it is something decent.
"If this is not the case, I am not the one who only drives in Formula 1, only to claim that I am a Formula 1 driver."
August 18, 2020
---
With limited opportunities among the major players for Vettel, Racing Point emerged as the most likely destination should Vettel choose to continue in F1.
Fuel was added to that fire when the German was seen getting a lift from Otmar Szafnauer, Team Principal of Racing Point, at the British Grand Prix.
Next year Racing Point will become the Aston Martin factory team, the result of Lawrence Stroll, who is a key player in both operations.
According to Italian newspaper Gazzetta dello Sport, a three-year deal has been all but done, and was initially set to be announced between the two Silverstone events earlier this month.
It was then decided not to make the announcement when the incumbent, Sergio Perez, returned a positive coronavirus test and was forced to sit out the races, and now predicts confirmation will come at next weekend's Belgian Grand Prix.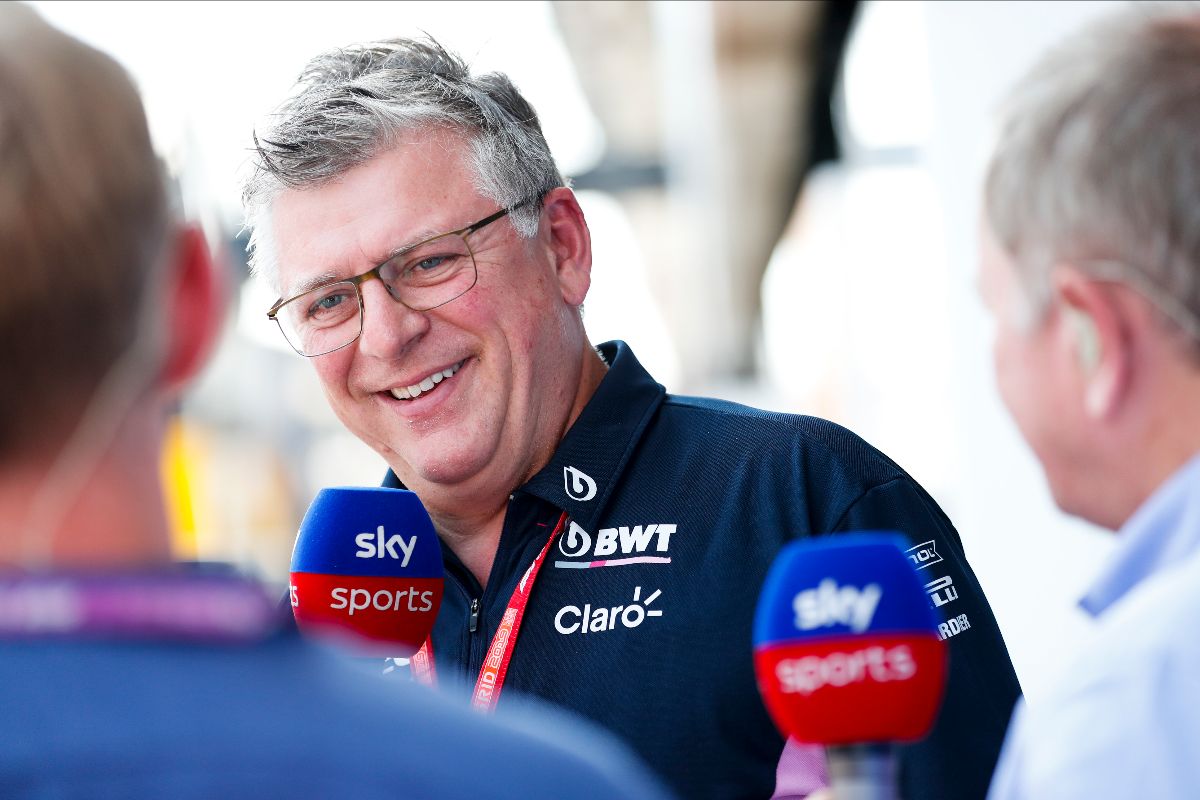 Meanwhile, in Germany, Speedweek claims Perez and his sponsors are working to raise more money in a bid to keep him at Racing Point.
The Mexican is believed to contribute USD 15 million a year in sponsorship to the team, coincidentally the same figure some outlets are quoting as Vettel's new salary.
Perez has been linked with a move to Red Bull should he lose his drive at Racing Point, where Alex Albon currently partners Max Verstappen. The team also has Pierre Gasly and Daniil Kvyat on its books.
---
08/16/2020 (GMM) Sebastian Vettel will sign a multi-year contract at the next race at Spa-Francorchamps.
Citing sources, Kronen Zeitung newspaper claims that despite the most recent speculation to the contrary, the German will be an Aston Martin driver from 2021.
However, speculation continues to swirl around the more immediate future of the struggling Ferrari driver.
Vettel is notably struggling not only to drive his 2020 car, but his relationship with the Maranello team has also clearly failed.
During qualifying, and despite at least 20 messages from his engineer, the quadruple world champion said nothing at all on the radio in Barcelona.
It has sparked speculation that Kimi Raikkonen or Nico Hulkenberg are being lined up to immediately replace the 33-year-old.
"No, absolutely not," Ferrari boss Mattia Binotto told Bild am Sonntag newspaper.
"Regardless of the choices we have made about the future, he is part of the Ferrari family, and we trust him as a driver and as a person.
"That's why we would never make such a decision."
Ferrari changed Vettel's chassis after Silverstone, but there have even been claims that the Italian team is deliberately sabotaging him in order to make Charles Leclerc look better.
"My answer to that is very simple: that is completely wrong," Binotto insisted.
"First of all, we need Sebastian and his talent. We need him for our success. So exactly the opposite is the case," said the Italian.
"We are helping him wherever we can. We stand by Sebastian, just as he stands by Ferrari and our whole team. Together, we will try to find out what's going on with his performance at the moment."