We drive the Ford Expedition Platinum
(Update)
By Ali Arsham
SUVs come in all sizes these days but the idea of an SUV based on a compact car chassis just seems really stupid. Americans seem to prefer that to wagons which I will never understand. An SUV needs to be big and capable, not just a tall wagon that you can call an SUV. Our idea of a perfect SUV is the new updated Ford Expedition, which we recently got to drive. It is roomy, fast, luxurious, makes for a great family vehicle, and upgradable with exceptional Ford Expedition accessories.
The Expedition trim levels are actually a bit confusing. The base version is the XL but that is only available to fleet buyers. For the rest of us the cheapest way to get into the Expedition is to spend $52,810 and buy the XLT version. If you want more features, the next step up is the Limited which will take $63,345 out of your wallet.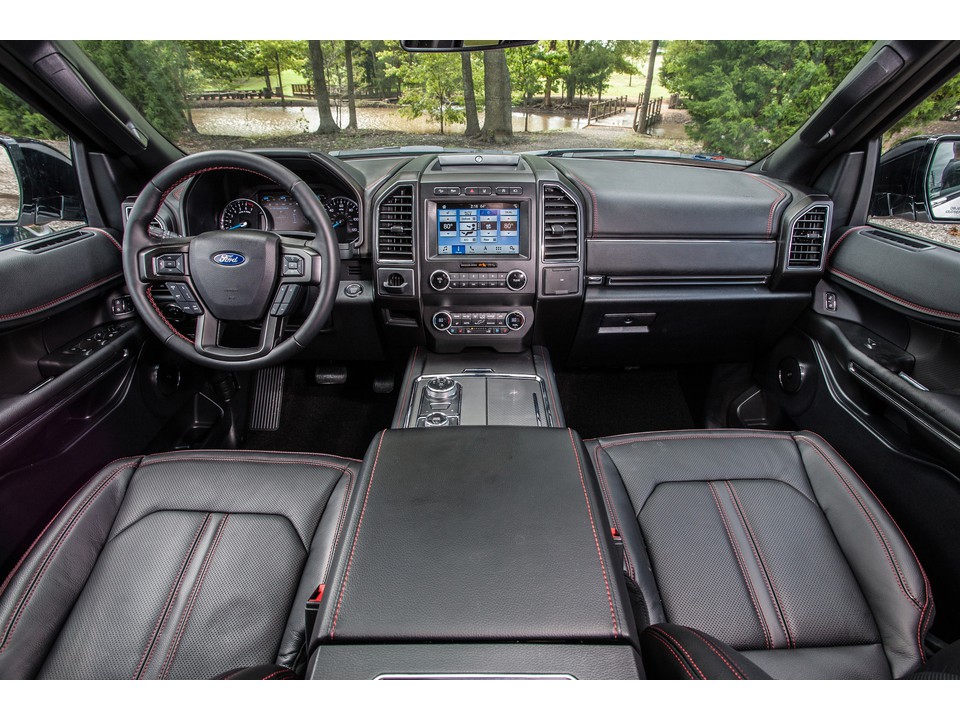 This is confusing because in the F150, Limited is the top of the line trim level but in the Expedition, it is the second level. If you want more luxury, King Ranch is the way to go but prepared to write a check for $72,895.
Our test vehicle was the range topping Platinum which starts out at $73,935. We still don't understand why the Expedition Platinum is above the Expedition Limited while the F150 Platinum is below the F150 Limited but Ford probably has done some studies that makes sense.
Get inside the Expedition and you will discover lots of room. Our Platinum Expedition was full of luxury features and had everything you could ever want. The highlight of the features are the multi-contour leather seats with massage.
These seats make long trips so enjoyable and you can drive mile after mile without feeling tired.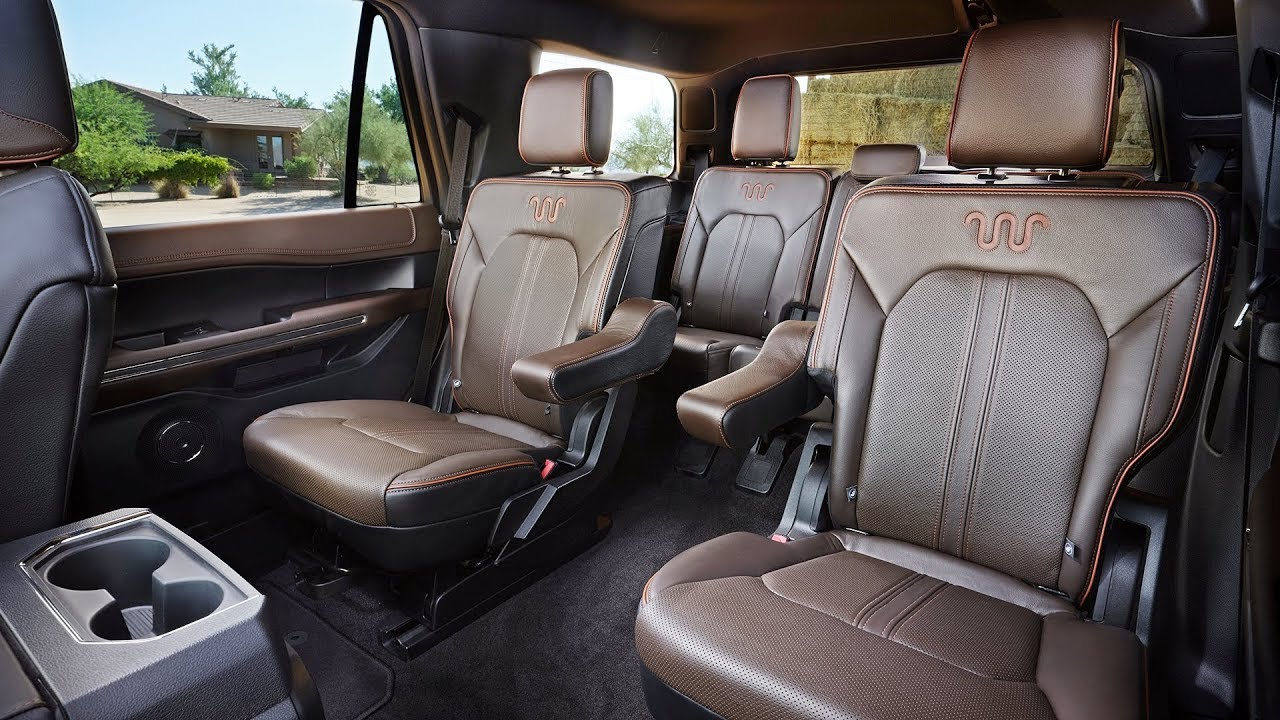 Other features include intermittent front and rear wipers, rain sensing wipers, hand free activated tail gate, LED headlamps, fog lamps and tail lamps, power running boards, panoramic sunroof, 15 cup holders, 8-inch configurable LCD instrument cluster, Wi-Fi hot spot, heated steering wheel, adaptive cruise control, wireless charging pad for your phone, Bang and Olufson 12 speaker audio system and so much more.
Under the hood of all Expeditions is the 3.5 liter EcoBoost 60 degree V6 with two turbos. The engine is assembled at Ford's Cleveland engine plant and puts out 375 hp. The engine is mated to a 10 speed automatic transmission that works perfectly in order to maximize fuel economy.  The ratios are so close that it seems like overkill but it probably makes enough of a difference to make it worthwhile.
The Expedition is truly an awesome vehicle for long trips. We took it for a long drive and could not stop driving it. It is a big vehicle at 210-inches long and 5400 pounds so you should not expect that this is as nimble as a Miata and driving in tight areas can get old but on the open road, the Expedition becomes a luxury relaxation cabin that can also tow 6600 pounds. It also has 104.6-cubic feet of space behind the front seats that you can use to move your best friend's stuff across town, but that comes at the expense of fuel mileage, which is downright bad.
The Expedition is a sweet ride that has everything you need and if you could own only one vehicle, the Expedition should be at the top of the list. It does everything well and has no major flaws.
Besides the poor fuel mileage, the only negative is that it can be expensive. Of course, that depends on how you look at things. The base price of the Expedition is about $20,000 more than a Ford Explorer but the Expedition is so much more capable or you can say that the base price of the Expedition is $20,000 cheaper than a comparable Mercedes or Lexus SUV which makes the Expedition somewhat of a bargain. We'd pick the Expedition.
Specifications
| | |
| --- | --- |
| INTERIOR | SPEC |
| Front head room | 42 " |
| Rear head room | 40 " |
| Front shoulder room | 65 " |
| Rear shoulder room | 65 " |
| Front hip room | 62 " |
| Rear hip room | 63 " |
| Front leg room | 43.9 " |
| Rear leg room | 41.5 " |
| Luggage capacity | 20.9 Cu.Ft. |
| Maximum cargo capacity | 104.6 Cu.Ft. |
| Standard seating | 8 |
| | |
| --- | --- |
| EXTERIOR | SPEC |
| Length | 210.0 " |
| Body width | 79.9 " |
| Body height | 76.4 " |
| Wheelbase | 122.5 " |
| Ground clearance | 9.8 " |
| Curb | 5,692 Lbs. |
| Gross weight | 7,450 Lbs. |
| | |
| --- | --- |
| FUEL | SPEC |
| Fuel tank capacity | 23.3 Gal. |
| EPA mileage estimates | 17 City / 22 Hwy |
| | |
| --- | --- |
| PERFORMANCE | SPEC |
| Base engine size | 3.5 Liters |
| Base engine type | V-6 |
| Horsepower | 400 Hp |
| Horsepower rpm | 5,000 |
| Torque | 480 Lb-Ft. |
| Torque rpm | 3,250 |
| Payload | 1,700 Lbs. |
| Maximum towing capacity | 5,900 Lbs. |
| Drive type | Four-Wheel |
| Turning radius | 20.5 " |