Ferrari playing IndyCar like a fiddle
IndyCar has been talking about trying to land a 3rd engine supplier for 10 years.
For 10 years they have failed to land one.
Why? Largely due to the low TV ratings on NBCSN making the value to a manufacturer of participation low. The engine manufacturers spend over $10 million per year in IndyCar and what's the return on investment with the NBCSN TV ratings? All races should be on NBC.
Now we hear talk of Ferrari possibly being that third engine supplier.
And we hear talk.
And we hear talk.
And we hear talk.
In 2018 IndyCar unveiled plans to bring in a new engine formula to the series which would include a new 2.4 liter twin-turbo V6 engine, with hybrid power, which would increase output to over 900 horsepower.
But while Ferrari strings IndyCar along the new engine format in 2022 are currently in a state of flux.
Honda Performance Development President Ted Klaus rejected recent proposals to bring in the hybrid formula in different phases.
"A year or so ago we announced our intentions of what was going to happen," said Frye.
"Since then obviously what's gone on with COVID, the pandemic, everybody was shut down for two or three months earlier this year, what does that look like.
"We're in constant communications with both our manufacturers. I think we have every intention of going forward like we've always said we would. The timing of that, we're not exactly sure how that's going to look again going forward because all of what's happened."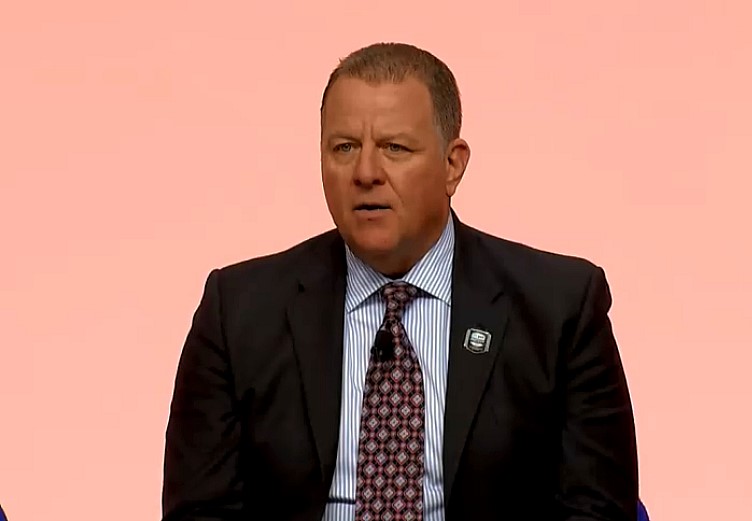 Frye was also clear any decisions made on the introduction of the hybrid formula would be done only if it were economically viable for all parties involved.
"There's still companies, the suppliers and vendors that are not fully up to speed yet with different places in the world, different countries," he added.
"Again, how do you put it all together, how does it make the most sense? Obviously the teams are a big part of this, too, how does it affect them from an economic perspective because economics matter to the series and the teams.
"Some things we've already done I think helped the economics again from the paddock, with the manufacturer partners, too. It's a big puzzle. We just got to see how it's going to look over the next month or so about what it looks like going forward.
"Certainly at this point we're cautious about moving forward and when because of the economics and really just the supply chain."