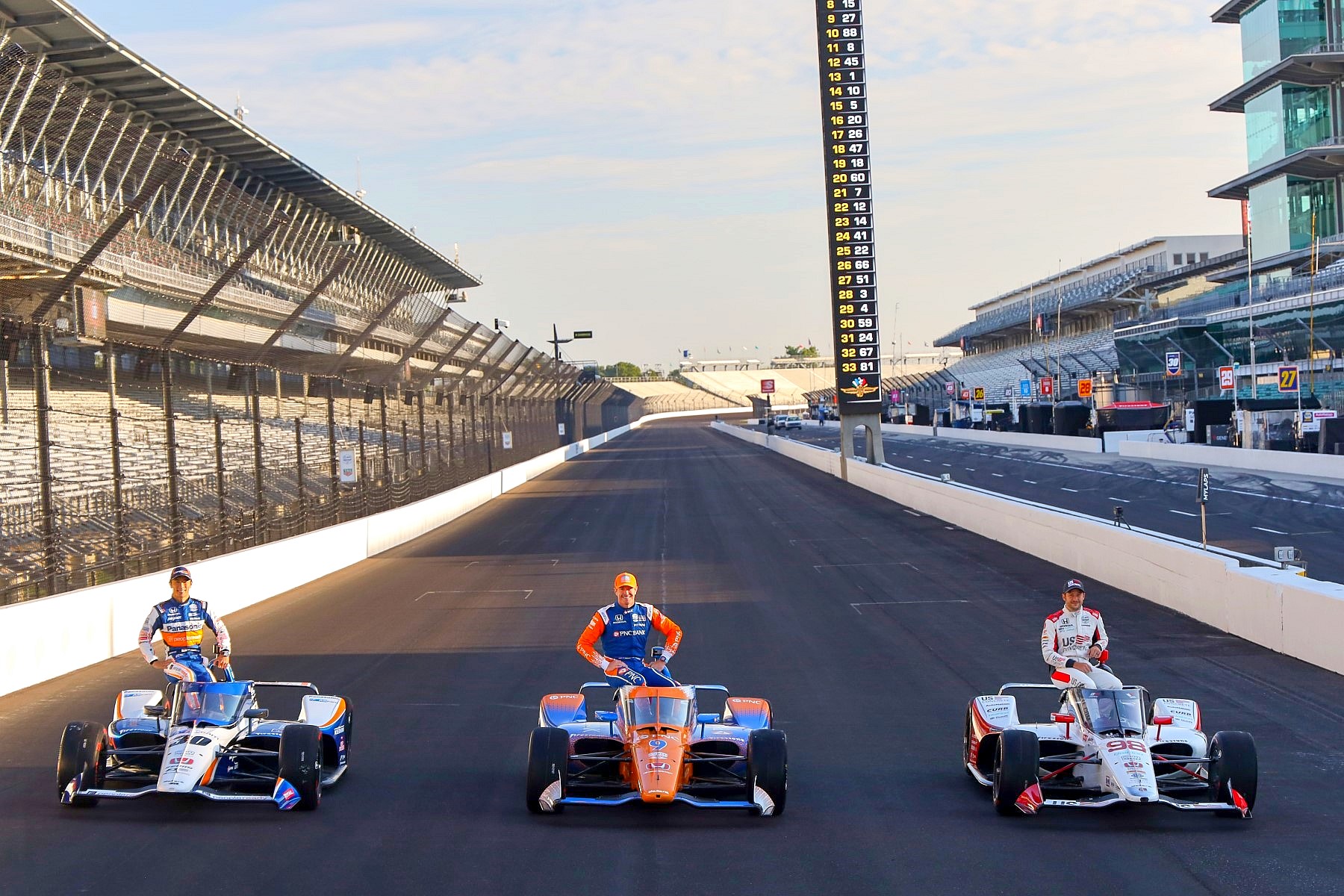 After Carb Day on Friday, August 21st, the IndyCar engines go silent at the Indianapolis Motor Speedway and the teams and drivers will wait nervously for the 104th running of the most famous, most important auto race in the world – the Indy 500.
There will be no parade this year, no pre-race hoopla.  There will be no fans, and while it simply won't be the same at the track, winning this race is no less important.
To an IndyCar driver, winning one Indy 500 changes their life, their career, and their self-confidence.
The Indy 500 is a 3-hour dance on the knife edge of control at 220-mph. One lapse in concentration, one broken $1 part, one slip by your pit crew and it can be all over.
Weather Forecast
The National Weather Service in Indianapolis is calling for less than a 20% chance of showers or thunderstorms after 2 p.m. on race day, with a high of 85 degrees.
The green flag is scheduled to drop about 2:30 p.m. Sunday, but meteorologists expects sunshine and dry skies.
Race Odds to win Indy 500
Note: +450 means if you bet $100 you win $450 (plus you get your $100 bet back) which is another way of saying the odds on Scott Dixon are 4.5:1
| | |
| --- | --- |
| Driver | Odds to win |
| Scott Dixon | +450 |
| Marco Andretti | +700 |
| Alexander Rossi | +750 |
| Ryan Hunter-Reay | +800 |
| Simon Pagenaud | +1000 |
| Josef Newgarden | +1200 |
| Will Power | +1200 |
| Takuma Sato | +1600 |
| Rinus Veekay | +1800 |
| Colton Herta | +2000 |
| Conor Daly | +2000 |
| Felix Rosenqvist | +2000 |
| Fernando Alonso | +2200 |
| James Hinchcliffe | +2200 |
| Helio Castroneves | +2500 |
| Graham Rahal | +2800 |
| Pato O'Ward | +3000 |
| Marcus Ericsson | +3300 |
| Alex Palou | +4000 |
| Santino Ferrucci | +4000 |
| Ed Carpenter | +5000 |
| Oliver Askew | +5000 |
| Tony Kanaan | +5000 |
| Spencer Pigot | +6000 |
| Zach Veach | +6600 |
| Jack Harvey | +8000 |
| Charlie Kimball | +10000 |
| James Davison | +10000 |
| Sage Karam | +12500 |
| Dalton Kellett | +15000 |
| JR Hildebrand | +15000 |
| Ben Hanley | +20000 |
| Max Chilton | +20000 |
'5 Things To Look For' Heading into the 104th Indianapolis 500
After more than a year of waiting, one of the cornerstones of the American sporting landscape roars back to life. The 104th Indianapolis 500 presented by Gainbridge pits 33 of the best racing athletes in the world against each other in a 500-mile quest for immortality. Some of racing's legendary drivers made their names at Indianapolis. Who will join them Sunday, Aug. 23?
Here are 5 Things to Look For at the 104th Indianapolis 500 presented by Gainbridge.
Curse? What Curse?
Does the Andretti Curse exist in August?
Marco Andretti doesn't seem to think it does.
The third-generation driver from one of racing's most storied families has been one of the fastest drivers in the lead-up to the 104th Indianapolis 500 presented by Gainbridge.
Last Sunday he became the first member of his famed racing family to win the Indy 500 pole in more than 30 years, joining his grandfather Mario as an Indianapolis 500 pole winner. 1969 Indianapolis 500 winner Mario Andretti won the last of his three Indy 500 poles in 1987.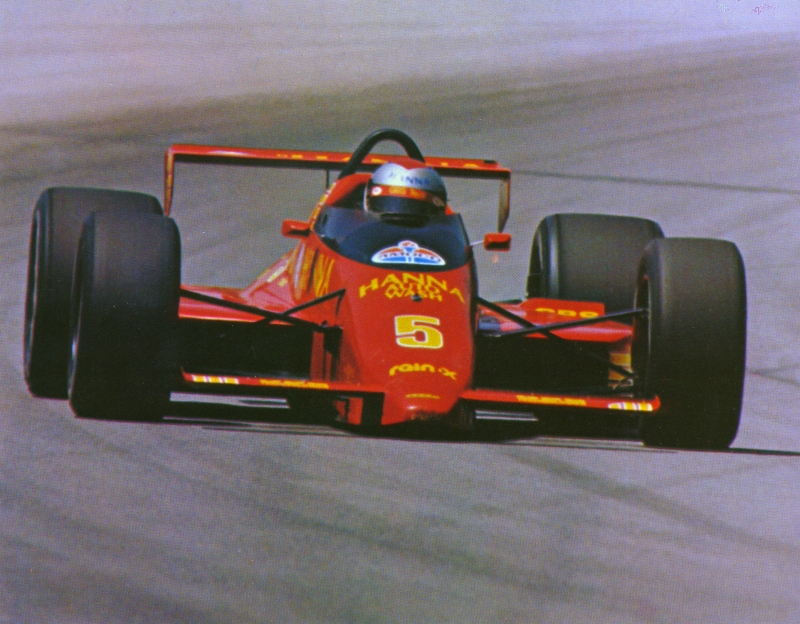 Now he seeks to join his grandfather on the Borg-Warner Trophy, by capping a perfect August with a win in "The Greatest Spectacle in Racing" on Sunday.
"I don't think it (the curse) exists in August, so we are good," Andretti said in an interview this week. "As a family we would talk that we are blessed, not cursed, but it is a cool media story, and we have been running with it.
"Results-wise, yeah, maybe there is something to it because, man, the three of us have been so dominant here. We have a bunch of podiums, but this is one place where that doesn't matter."
Team Penske chases The Captain's 19th Indy 500 win from mid-pack
If Team Penske is to claim its third Indianapolis 500 win in a row, it will have to do it from further back in the starting field than normal.
The highest-placed Team Penske driver is Josef Newgarden, who starts 13th in the Indianapolis 500, while defending champion Simon Pagenaud starts 25th, one row behind 2018 winner Will Power, who starts 22nd. Three-time Indianapolis 500 winner Helio Castroneves starts even further back, in 28th.
But luck may be in Team Penske's favor. The last time the team failed to place a car in the first three rows of an Indianapolis 500 was 2002, when Castroneves and Gil de Ferran started 13th and 14th. Castroneves went on to win the race.
Fernando's Final Chance at Triple Crown?
Fernando Alonso will start his second Indianapolis 500, but the two-time Formula One World Champion knows it may be his final chance to earn the "Triple Crown of Motorsports," at least for the near future.
The Spanish driver, who has wins in the 24 Hours of Le Mans and Monaco Grand Prix, qualified 26th in the No. 66 Ruoff Arrow McLaren SP Chevrolet. But he is due to return to Formula One in 2021 with Renault, so he won't be able to race at Indianapolis next May due to conflicting events.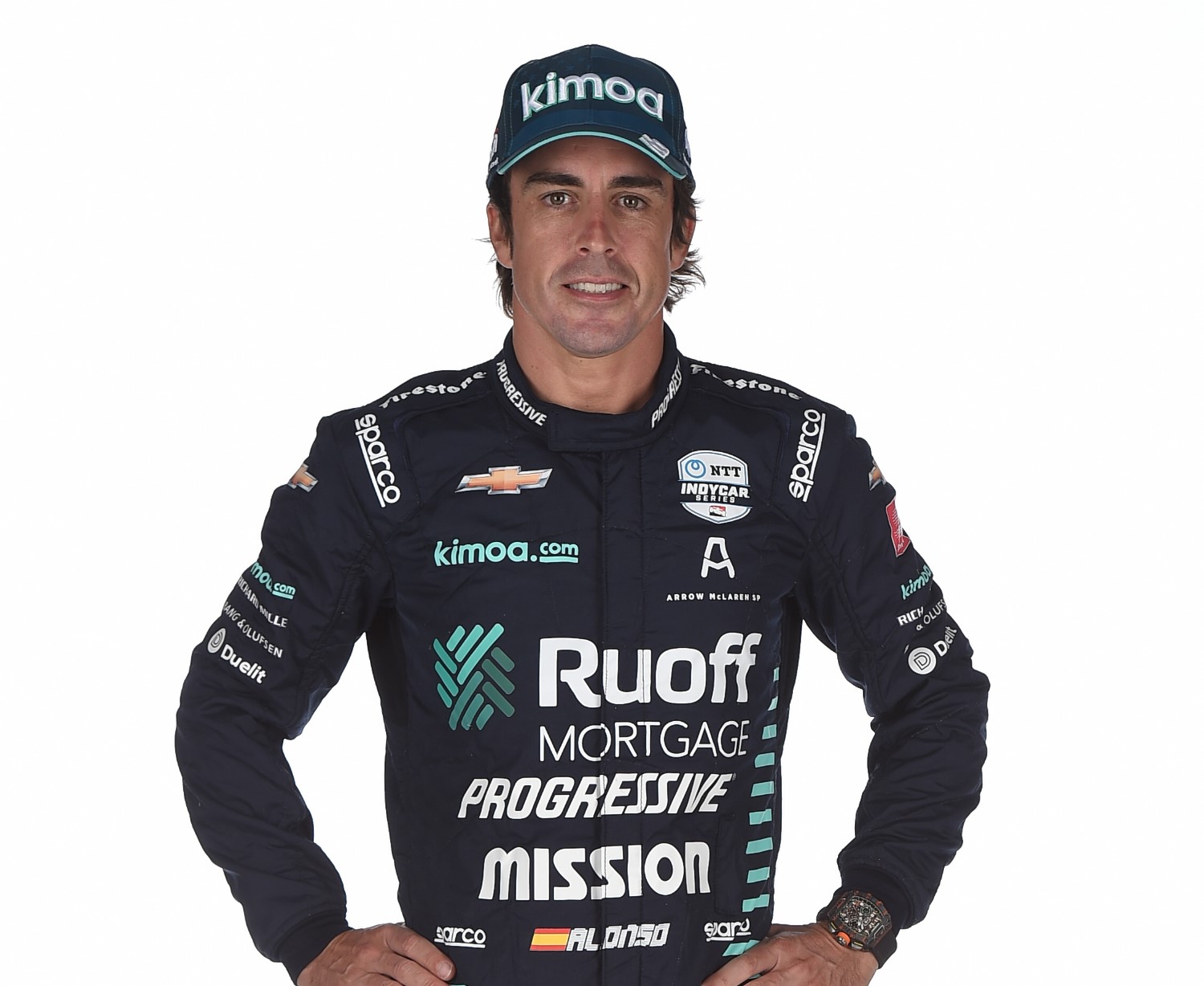 "I agree with you, the team has the potential to have a competitive package here," Alonso told INDYCAR. "They have the experience, they have the talent, and they have the personnel. It's up to us now to have a good event, clean days like we had today with no issues. We are trying to improve the car step by step, small set of changes but always trying to have 100 percent answers, positive or negative while not getting lost."
Graham Hill is the only driver to complete the Triple Crown, while two-time Indianapolis 500 winner Juan Pablo Montoya, the only other active driver with two wins, would complete the feat with a win at Le Mans.
No First-Time Jitters
Five rookie drivers will make their Indianapolis 500 debut Sunday, but two have shown no first-time jitters. Dutchman Rinus VeeKay, 19, qualified fourth, the best performance for a teenager in Indy 500 history. He was honored as the fastest rookie by the American Dairy Association on Tuesday. Another rookie, Spain's Alex Palou, qualified seventh.
Chasing History
Eight former winners qualified for the Indy 500, the most former winners to start the race since a record 10 former winners started the 1992 race.
Helio Castroneves is the only multi-time winner who will compete in the race as he seeks to join A.J. Foyt, Al Unser and Rick Mears as four-time winners of the Indianapolis 500.
If one of the other seven former winners – Simon Pagenaud, Will Power, Takuma Sato, Alexander Rossi, Ryan Hunter-Reay, Tony Kanaan or Scott Dixon — win on Sunday, they would join the exclusive club of 19 multi-time winners of the race.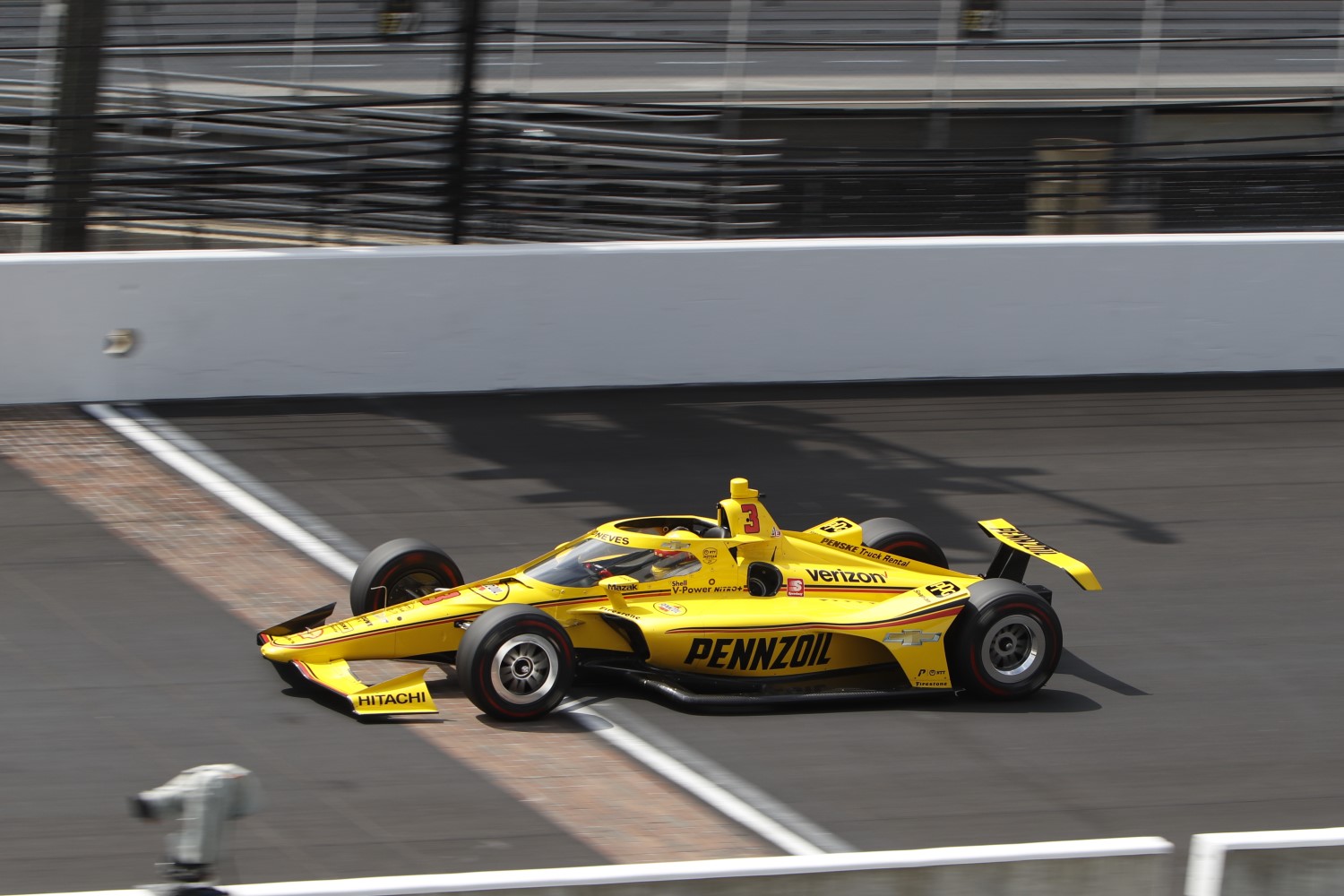 Fast Facts
Event weeks: Wednesday, Aug. 12 – Sunday, Aug. 23
Track: Indianapolis Motor Speedway, a 2.5-mile oval
Race distance: 200 laps / 500-miles
Firestone tire allotment: Thirty sets for use throughout the event
Twitter: @IMS, @IndyCar, #Indy500, #IndyCar
Event website: www.ims.com
INDYCAR website: www.IndyCar.com
2019 race winner: Simon Pagenaud (No. 22 Menards Team Penske Chevrolet)
2019 NTT P1 Award winner: Simon Pagenaud (No. 22 Menards Team Penske Chevrolet), 2 minutes, 36.5271 seconds, 229.992 mph (four laps)
NBC/NBCSN broadcasts (all times Eastern): Qualifying, 3 p.m. Saturday, Aug. 15, NBC (live). Fast Nine Shootout, 1 p.m. Sunday, Aug. 16, NBC (live). Practice, 3:30 p.m. Sunday, Aug. 16, NBCSN (live). Final Practice, 11 a.m. Friday, Aug. 21, NBCSN (live). Race: 1 p.m. ET Sunday, Aug. 23 (live). Leigh Diffey is the lead announcer for the NBC broadcasts alongside analysts Townsend Bell and Paul Tracy.
NBC Sports Gold livestreaming: All Indianapolis 500 practice sessions and all of Saturday's qualifying will stream live on INDYCAR Pass on NBC Sports Gold, NBC Sports' direct-to-consumer livestreaming product.
INDYCAR Radio Network broadcasts: Mark Jaynes is the chief announcer alongside analyst Davey Hamilton. All NTT INDYCAR SERIES races are broadcast live on the INDYCAR Radio Network, Sirius 211, XM 205, IndyCar.com and on the INDYCAR Mobile APP powered by NTT DATA. Live coverage of NTT INDYCAR SERIES qualifying is available on Sirius 211, XM 205, IndyCar.com and the INDYCAR Mobile app.
At-track schedule (all times local):
FRIDAY, AUG. 21
11 a.m.-1 p.m. – Indianapolis 500 final practice, NBCSN
11 a.m.-4:50 p.m. – Indianapolis 500 qualifying, NBC Sports Gold (3 p.m. NBC)
SUNDAY, AUG. 23
1 p.m. – NBC on air
1:30 p.m. – Driver Introductions
2:23 p.m. – "Drivers, start your engines"
2:30 p.m. – 104th Indianapolis 500 presented by Gainbridge (200 laps/500 miles), NBC (Live)
Race notes:
* The Indianapolis 500 will be the 104th 500-mile Indy car race conducted on the Indianapolis Motor Speedway's oval. Ray Harroun won the inaugural race in 1911. Simon Pagenaud won the race in 2019 to become the first Frenchman to win the Indianapolis 500 in more than 100 years and give Roger Penske his 18th Indianapolis 500 win.
* Eight drivers entered have won the Indianapolis 500, the most since a record 10 drivers qualified for the 1992 race. Helio Castroneves has won the race three times (2001, 2002 and 2009) while Scott Dixon (2008), Tony Kanaan (2013), Ryan Hunter-Reay (2014), Alexander Rossi (2016), Takuma Sato (2017) and Will Power (2018) and Simon Pagenaud (2019) are the other former winners entered.
* There have been four different winners in the first six NTT INDYCAR SERIES races this season. Scott Dixon (Texas Motor Speedway, GMR Grand Prix, Road America-1), Felix Rosenqvist (Road America-2), Simon Pagenaud (Iowa-1) and Josef Newgarden (Iowa-2) have won races in 2020.
* Tony Kanaan has finished in the top four in four of the last nine Indianapolis 500s, including his win in 2013.
* Five Indianapolis 500 rookie drivers are entered: Oliver Askew, Dalton Kellett, Pato O'Ward, Alex Palou and Rinus VeeKay.
* Twenty-one drivers have won the Indianapolis 500 from the pole – most recently Simon Pagenaud in 2019.
* Team Penske has 18 wins at Indianapolis Motor Speedway, the most of any team. Andretti Autosport has five wins while Chip Ganassi Racing has won four times. A.J. Foyt Enterprises has won twice.
* Scott Dixon has a chance to join Will Power and Simon Pagenaud as a winner on both the Indianapolis Motor Speedway road course and the famed 2.5-mile oval in the same season. Will Power accomplished the feat in 2018, while Pagenaud did it last year.
* The Indianapolis 500 will be the fourth oval race of the 2020 NTT INDYCAR SERIES schedule. The previous oval races were won by Scott Dixon (Texas Motor Speedway), Simon Pagenaud (Iowa-1) and Josef Newgarden (Iowa-2). The remaining two oval races will take place at World Wide Technology Raceway (Aug. 29-30).
Starting Lineup
Row 1

 

Marco Andretti

Warmup: 216.333

Lap 1: 231.826

Lap 2: 231.146

Lap 3: 230.771

Lap 4: 230.532

4 Lap Average: 231.068

 

Scott Dixon

Warmup: 219.456

Lap 1: 231.768

Lap 2: 231.163

Lap 3: 230.941

Lap 4: 230.337

4 Lap Average: 231.051

 

Takuma Sato

Warmup: 214.150

Lap 1: 230.805

Lap 2: 230.916

Lap 3: 230.659

Lap 4: 230.520

4 Lap Average: 230.725

Row 2

 

Rinus VeeKay

Warmup: 216.388

Lap 1: 231.560

Lap 2: 230.937

Lap 3: 230.449

Lap 4: 229.879

4 Lap Average: 230.704

 

Ryan Hunter-Reay

Warmup: 222.229

Lap 1: 231.267

Lap 2: 230.637

Lap 3: 230.351

Lap 4: 230.340

4 Lap Average: 230.648

 

James Hinchcliffe

Warmup: 216.682

Lap 1: 230.395

Lap 2: 230.050

Lap 3: 229.527

Lap 4: 229.509

4 Lap Average: 229.870

Row 3

 

Alex Palou

Warmup: 218.817

Lap 1: 231.901

Lap 2: 230.364

Lap 3: 228.083

Lap 4: 228.398

4 Lap Average: 229.676

 

Graham Rahal

Warmup: 211.851

Lap 1: 230.389

Lap 2: 230.126

Lap 3: 229.746

Lap 4: 227.284

4 Lap Average: 229.380

 

Alexander Rossi

Warmup: 216.250

Lap 1: 230.708

Lap 2: 229.911

Lap 3: 228.593

Lap 4: 227.748

4 Lap Average: 229.234

Row 4

 

Colton Herta

Warmup: 217.034

Lap 1: 231.735

Lap 2: 230.790

Lap 3: 230.438

Lap 4: 230.143

4 Lap Average: 230.775

 

Marcus Ericsson

Warmup: 217.408

Lap 1: 231.277

Lap 2: 230.503

Lap 3: 230.470

Lap 4: 230.018

4 Lap Average: 230.566

 

Spencer Pigot

Warmup: 222.976

Lap 1: 231.325

Lap 2: 230.850

Lap 3: 230.261

Lap 4: 229.727

4 Lap Average: 230.539

Row 5

 

Josef Newgarden

Warmup: 218.504

Lap 1: 230.431

Lap 2: 230.408

Lap 3: 230.316

Lap 4: 230.031

4 Lap Average: 230.296

 

Felix Rosenqvist

Warmup: 211.622

Lap 1: 230.639

Lap 2: 230.205

Lap 3: 230.153

Lap 4: 230.021

4 Lap Average: 230.254

 

Pato O'Ward

Warmup: 220.171

Lap 1: 230.809

Lap 2: 230.247

Lap 3: 230.040

Lap 4: 229.758

4 Lap Average: 230.213

Row 6

 

Ed Carpenter

Warmup: 218.696

Lap 1: 230.734

Lap 2: 230.300

Lap 3: 230.233

Lap 4: 229.582

4 Lap Average: 230.211

 

Zach Veach

Warmup: 211.665

Lap 1: 230.644

Lap 2: 230.071

Lap 3: 229.685

Lap 4: 229.447

4 Lap Average: 229.961

 

Conor Daly

Warmup: 214.386

Lap 1: 230.981

Lap 2: 229.892

Lap 3: 229.608

Lap 4: 229.345

4 Lap Average: 229.955

Row 7

 

Santino Ferrucci

Warmup: 207.841

Lap 1: 230.455

Lap 2: 230.075

Lap 3: 229.588

Lap 4: 229.578

4 Lap Average: 229.924

 

Jack Harvey

Warmup: 212.848

Lap 1: 230.593

Lap 2: 229.851

Lap 3: 229.367

Lap 4: 229.639

4 Lap Average: 229.861

 

Oliver Askew

Warmup: 214.585

Lap 1: 230.304

Lap 2: 229.855

Lap 3: 229.517

Lap 4: 229.367

4 Lap Average: 229.760

Row 8

 

Will Power

Warmup: 219.432

Lap 1: 230.343

Lap 2: 229.769

Lap 3: 229.472

Lap 4: 229.225

4 Lap Average: 229.701

 

Tony Kanaan

Warmup: 220.147

Lap 1: 229.920

Lap 2: 229.342

Lap 3: 228.860

Lap 4: 228.501

4 Lap Average: 229.154

 

Dalton Kellett

Warmup: 223.708

Lap 1: 229.111

Lap 2: 229.041

Lap 3: 228.841

Lap 4: 228.526

4 Lap Average: 228.880

Row 9

 

Simon Pagenaud

Warmup: 225.482

Lap 1: 229.529

Lap 2: 229.229

Lap 3: 229.032

Lap 4: 227.563

4 Lap Average: 228.836

 

Fernando Alonso

Warmup: 217.351

Lap 1: 229.418

Lap 2: 228.846

Lap 3: 228.520

Lap 4: 228.291

4 Lap Average: 228.768

 

James Davison

Warmup: 210.056

Lap 1: 230.957

Lap 2: 230.267

Lap 3: 227.771

Lap 4: 226.061

4 Lap Average: 228.747

Row 10

 

Helio Castroneves

Warmup: 218.707

Lap 1: 229.679

Lap 2: 228.341

Lap 3: 227.964

Lap 4: 227.520

4 Lap Average: 228.373

 

Charlie Kimball

Warmup: 218.598

Lap 1: 229.677

Lap 2: 229.399

Lap 3: 228.980

Lap 4: 223.108

4 Lap Average: 227.758

 

Max Chilton

Warmup: 211.704

Lap 1: 228.043

Lap 2: 227.165

Lap 3: 227.146

Lap 4: 226.862

4 Lap Average: 227.303

Row 11

 

Sage Karam

Warmup: 215.106

Lap 1: 227.609

Lap 2: 227.267

Lap 3: 226.940

Lap 4: 226.583

4 Lap Average: 227.099

 

JR Hildebrand

Warmup: 220.501

Lap 1: 228.594

Lap 2: 225.328

Lap 3: 225.980

Lap 4: 225.494

4 Lap Average: 226.341

 

Ben Hanley

Warmup: 209.691

Lap 1: 223.924

Lap 2: 222.562

Lap 3: 222.145

Lap 4: 223.046

4 Lap Average: 222.917