Wagering on the 2020 Indy 500? AR1.com Gives You Your Best Bets!!!!!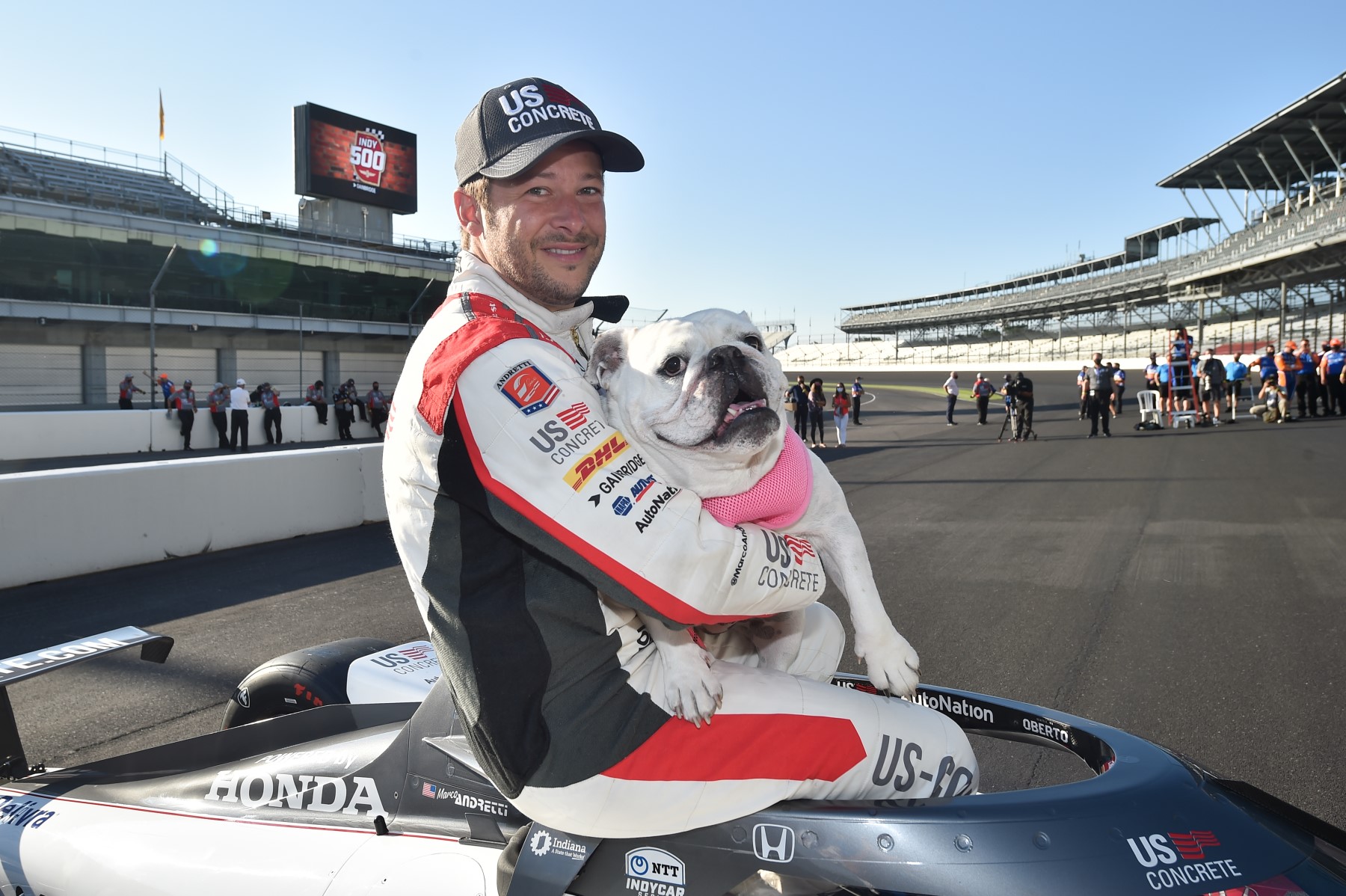 Polesitter Marco Andretti will lead the field to green for Sunday's 104th Indianapolis 500 Presented by Gainbridge. This year's Greatest Spectacle in Racing will of course be a rather unique one given the late August date and lack of fans in attendance due to the ongoing COVID-19 pandemic.
Nevertheless, 500-miles (pending weather) will be run, and one of 33 drivers will etch their likeness on the Borg-Warner Trophy. And with the growing legalization of sports betting in the United States, you can wager on which driver you think that will be in 17 American states including Indiana.
What follows is our annual AR1 look at the Indianapolis 500 odds.
Before getting started it should be acknowledged that I do not claim to have a crystal ball. Also, the "house edge" is high when wagering on events like golf tournaments and car races in which there are multiple entries, the margins of winning and losing are incredibly slim, and there is only one winner. Values are more difficult to identify than games such as football or basketball, in which sharp players can often find value in taking a "side".
Still, if you are interested in playing, there are factors to consider that can increase your chances of winning. Let's briefly look at a few of these factors. It should be noted that I am working off of the lines Friday afternoon, and odds can and do change.
Opportunity Cost
A lot of bettors simply opt for drivers they like to win instead of looking at the relative value of potential bets.
Let's take two drivers: Scott Dixon (+450) and Takuma Sato (+1600). (Of note: +450 means if you bet $100 you win $450.) If the two offered the same odds, I would take Dixon over Sato any day of the week. However, a Sato bet pays nearly four times that of Dixon. Essentially, the house is saying, Dixon's odds of winning are four times that of Sato.
Do you believe that to be the case? I would argue, no. Thus, in my opinion, while Sato's odds of winning are less, given the opportunity cost, I would argue he's the better play.
What the odds are telling you?
Sharp bettors will often say a "line smells," in noting that something seems off about a particular bet being offered. And I'll give a line that smells for Sunday: Simon Pagenaud (+1000) starting 25th. Keep in mind, only four drivers have won from 25th or further back in Indy history, and the last one was 1987 (Al Unser). Also, Team Penske has of course shown very little speed during the month, the same for Chevrolet teams. Yet, Pagenaud has the fifth best chance of winning according to oddsmakers?
On the surface, this line seems way off. However, the people in Vegas haven't built billion dollar palaces that give everyone free booze because they're dumb. We should ask ourselves: are the sharp people  seeing something about Pagenaud that the public is missing?
We will discuss.
Shopping Around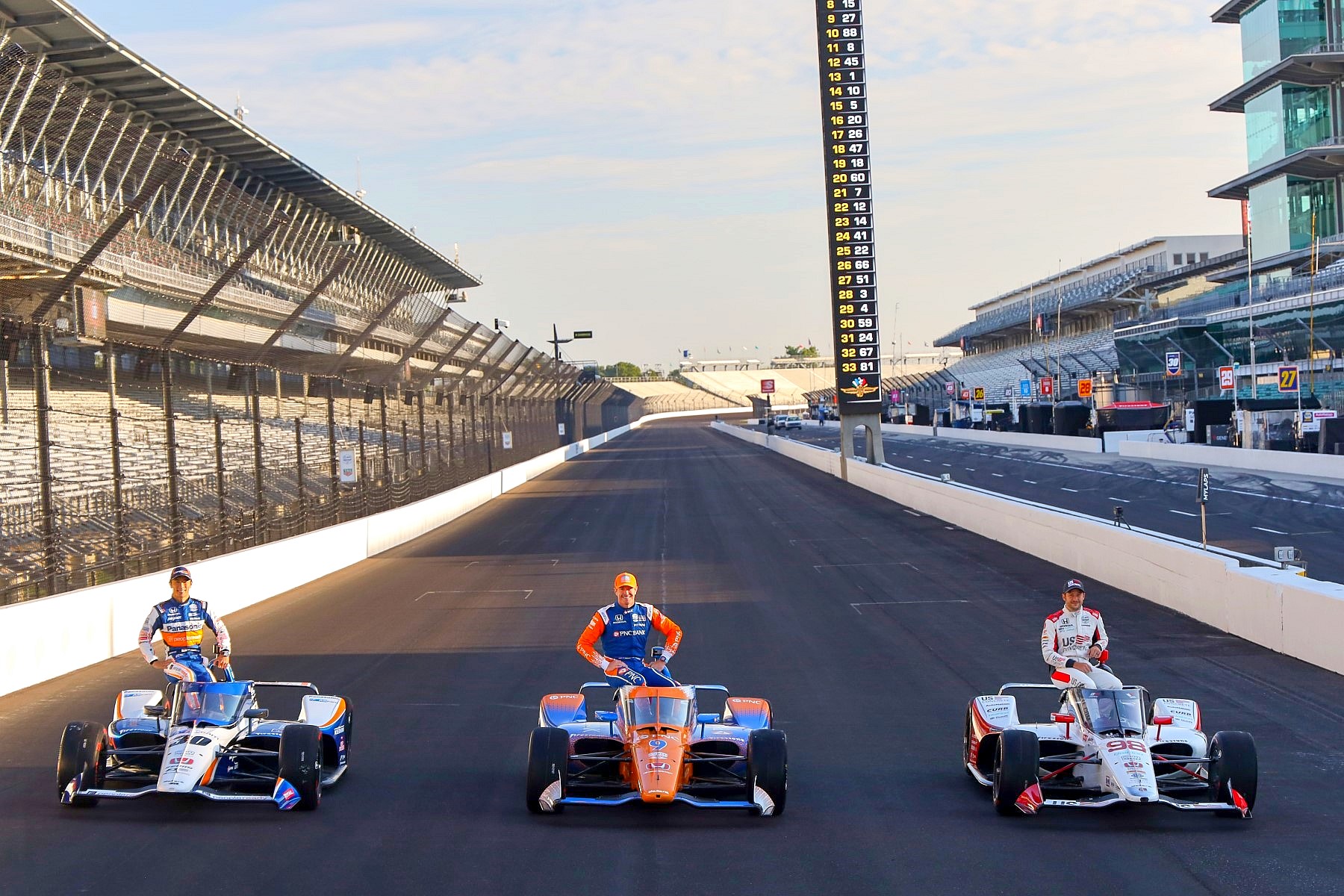 Like anything in life, one merchant may have a better price on groceries or gasoline or whatever than another. Sticking with Pagenaud for a moment, DraftKings is at publication offering him at +1000, while FanDuel lists him at +1300. If you like Pagenaud, you obviously would take the +1300. So, don't be afraid to shop your business looking for the best deal.
Now for my picks, broken down into categories…
Top Hondas
| | |
| --- | --- |
| Scott Dixon | +450 |
| Marco Andretti | +700 |
| Alexander Rossi | +750 |
| Ryan Hunter-Reay | +800 |
If you want to play Dixon, I get it. He is the favorite and for good reason. Still, in a highly variant event I'm going to look for a little more bang for my buck.
After Dixon, we have to discuss polesitter Andretti, who has been dazzling in practice and qualifying. If you buy into Andretti's current form, knock yourself out. But given his performance in the series and in recent Indy 500s, +700 for Andretti in my opinion is insane; particularly when you consider the price of his teammates Rossi and Hunter-Reay.
Brian's synopsis: I'm interested in Rossi anytime he walks into IMS. At +750. I'm playing him ahead of Hunter-Reay at +800.
Penske
| | |
| --- | --- |
| Simon Pagenaud | +1000 |
| Josef Newgarden | +1200 |
| Will Power | +1200 |
| Helio Castroneves | +2500 |
It would be a great story if Helio Castroneves won a fourth Indianapolis 500. But given his recent form at Indy, I have no interest in the Brazilian. While Power is somewhat intriguing at +1200, he has not seemed in a good frame of mind this season. So, if you're playing Penske, the decision for me is between Pagenaud and Newgarden.
Brian's synopsis: Given form in practice and qualifying, and the fact I think may simply be his time, I lean Newgarden. But as stated above that Pagenaud line is fishy (again, more on that below).
The Next Tier
| | |
| --- | --- |
| Takuma Sato | +1600 |
| Rinus Veekay | +1800 |
| Colton Herta | +2000 |
| Conor Daly | +2000 |
| Felix Rosenqvist | +2200 |
| Fernando Alonso | +2200 |
| James Hinchcliffe | +2200 |
First, credit to Rinus Veekay for qualifying inside row 2. But there is no way I'm playing a 19-year-old rookie in a Chevy at +1800. I've likewise seen nothing from Alonso or Rosenqvist to justify their odds. Easy cross-offs.
I do think there is a world in which Conor Daly can contend for a win, but it comes down to opportunity cost. And I'm not playing Daly over two Andretti Autosport cars: Herta at the same price or Hinchcliffe at a better price.
Brian's synopsis: Herta is my favorite, but I think Sato and Hinchcliffe offer good value, and would not talk you out of either.
Midfield

| | |
| --- | --- |
| Graham Rahal | +2800 |
| Pato O'Ward | +3000 |
| Marcus Ericsson | +3300 |
| Alex Palou | +4000 |
| Santino Ferrucci | +4000 |
| Ed Carpenter | +5000 |
| Tony Kanaan | +5000 |
| Oliver Askew | +5000 |
| Spencer Pigot | +6000 |
| Zach Veach | +6600 |
| Jack Harvey | +8000 |
I'm crossing six drivers off this list immediately: Kanaan, Ericsson, Askew, O'Ward, Palou and Ferrucci. Whether it's equipment, experience, recent form or whatever else, I'm not paying more or the same for any of them as Ed Carpenter. We know Carpenter goes well at Indy, and he ran a strong second with this package two years ago.
While Andretti Autosport has been strong, I'm not paying +6600 for Zach Veach when Carpenter is +5000
I think arguments can be made for Rahal, Pigot and Harvey at their numbers. Also, Graham Rahal has quietly been strong this season and shown an ability to move through the field in previous 500s. His teammate Spencer Pigot is also interesting at +6000 starting 12th. And while he would probably need some good fortune, Jack Harvey has an association with Andretti Autosport and in my opinion the temperament to win at Indy. For a longshot, you can do worse than Harvey +8000.
Brian's synopsis: There are some intriguing values here, but none stick out like Carpenter.
Dumpster Diving
| | |
| --- | --- |
| Charlie Kimball | +10000 |
| James Davison | +10000 |
| Sage Karam | +12500 |
| Dalton Kellett | +15000 |
| JR Hildebrand | +15000 |
| Ben Hanley | +20000 |
| Max Chilton | +20000 |
All due respect to the gentlemen above, but Harvey at +8000 is about as far as I can see stretching for Sunday. If you forced me to pick somebody from the group above, it would be the aggression of Karam or the strong Indy track record of Hildebrand. Still, I simply can't see a road to victory for anyone above.
Brian's synopsis:  Anything can happen, I guess. But I will not be shopping in this range Sunday.
Cliff Notes
My picks from each section…Rossi, Newgarden, Pagenaud, Herta, Carpenter
While I didn't list him, let me reiterate that if you want to play Dixon, play Dixon. But from the above, I think one thing you need to do is decide what you want to do with Team Penske. Do you see their practice and qualifying form as an indication that they can't compete with the top Honda teams? Or do you see believe they're saving their best stuff for race day?
From there, I think you have to decide between Pagenaud and Newgarden. While the Pagenaud line smells to high heaven and the old adage in betting is you run to the smell, I see that line as something of an inefficient one. Simply put, Vegas odds do not have the same efficiency as other sports given the infrequency of them. Thus, I see the Pagenaud line as recency-bias from oddsmakers and bettors overvaluing Pagenaud's 2019 win.
Therefore, if I'm playing a Team Penske car, give me Newgarden.
As for Rossi, I like playing him at +750. But if I was narrowing down my list, I would probably opt for the better odds of Herta in the same equipment at 2.5x the odds of his teammates. He also in my opinion has the temperament and maturity at his young age to handle the ups-and-downs of a 500-mile race with 7 or more pit stops.
Carpenter is plain egregiously mispriced and the best value play on the board, bar none.
From  there, I'll leave things up to you. Best of luck wagering, and enjoy Sunday's race.
Brian Carroccio is a senior columnist for AutoRacing1. He can be contacted at BrianC@AutoRacing1.com.