Verstappen nips Ricciardo in 2nd Belgian GP practice
A surprise at the top of the leaderboard at Spa Friday afternoon as the Mercedes team focused on race setups for the Belgian GP at Spa.  Max Verstappen (above) was quickest with a time of 1m43.744s in his Red Bull Honda.
Perhaps the biggest surprise was the Renault of Daniel Ricciardo in 2nd just 0.048s behind the Dutchman. Ricciardo's  session ended early when he lost hydraulic pressure racing down the Kemmel straight late in the session and was told to stop his Renault on track.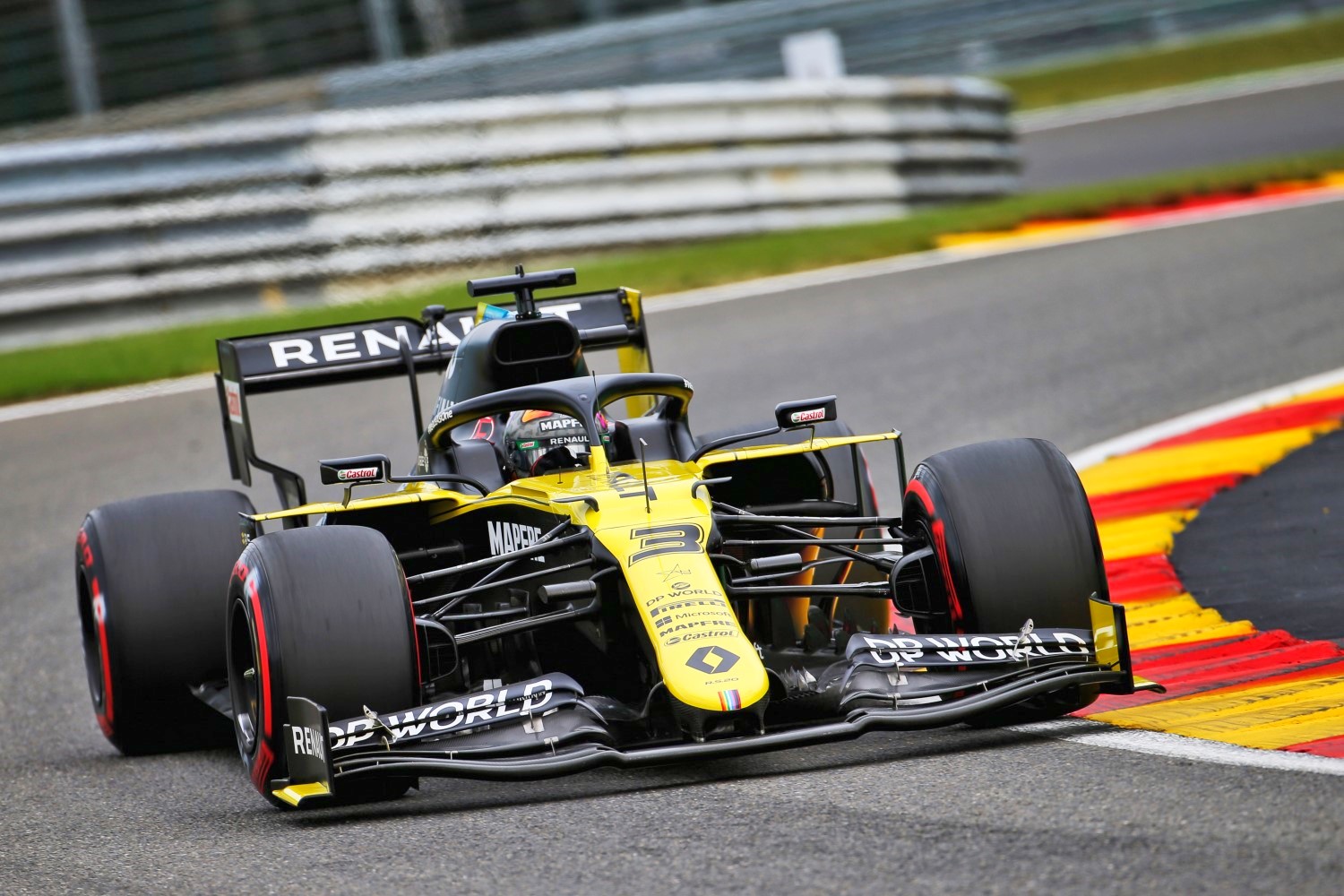 Lewis Hamilton was 3rd quick for Mercedes 0.096s back while Alex Albon and Sergio Perez rounded out the top-5, both 0.39s back.
Valtteri Bottas was 6th in the 2nd Mercedes while Lando Norris ended up seventh ahead of Ocon, Carlos Sainz Jr and Pierre Gasly.
Lance Stroll wound up just outside the top 10 in P11, with Daniil Kvyat and the two Alfas – led by Giovinazzi – in 13th and 14th.
Once again the Ferraris looked like a handful. Charles Leclerc was only 15th 1.7s back and his teammate Sebastian Vettel, who had several lockups with their very low downforce setup, 1.9s back in 17th.
Select Quotes
Max Verstappen
"The car seems to be handling well, it is of course early days but from our side it was a positive Friday and overall I'm pretty happy. A racing car is never perfect and you always try to find things on the car and with the tire prep that you can improve, so we will be looking at that tonight. Personally, I think Mercedes are still struggling a bit with the balance and I expect them to be stronger tomorrow. You can see already that they are very competitive on the long runs and I don't think I will be fighting them for pole because we can't really follow when they turn it up in qualifying. If we can at least be a bit closer that would be good ahead of the race. It was important to get some decent dry running today, even if the conditions change over the weekend, so we can find a good baseline. It's never easy around Spa to find the perfect downforce level and you can see everyone trying different things, but I think we are in a reasonable place, and we will find out tomorrow exactly where that puts us."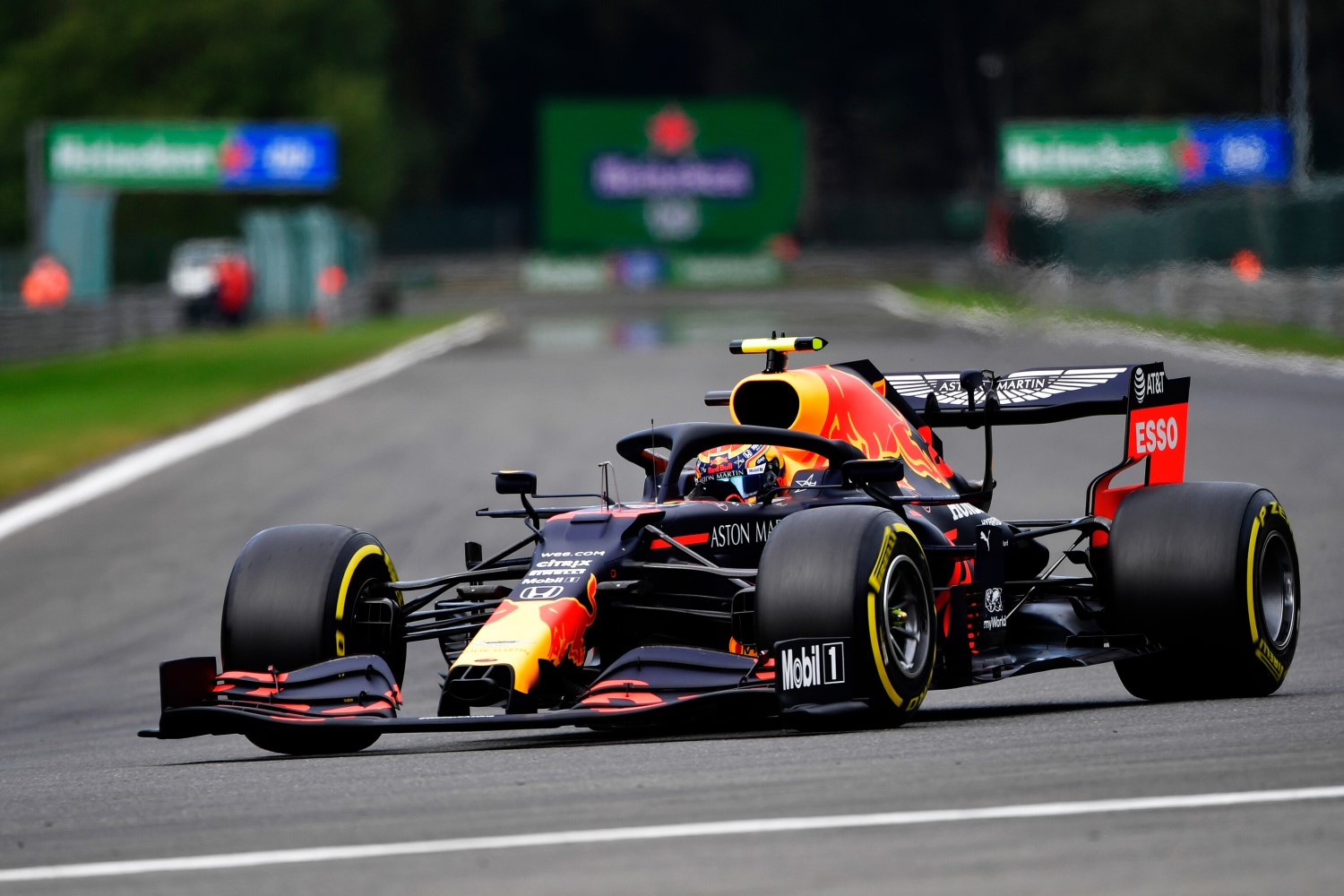 Alex Albon
"It's been a promising day and I felt good with the car from the very first lap. It felt strong and the car is gelling better. The corner balance feels good and so I'm happy things are progressing the right way. I think it's actually helped a lot having that experience in the car from my first race with the team here last year as coming into this weekend I knew what we were going to do, what worked at this track and what didn't – having that experience is really beneficial. It's hard to say what everyone else is doing as it's practice and people are running different engine modes and fuel but you can see some people are targeting straight line speed more than others so let's see how tomorrow plays out. The times are surprisingly close, and so we'll continue to fine tune the car and dial out what we can but it will be tight tomorrow."
Lewis Hamilton
It's generally been a good day – I love driving around this track, it's incredible. Fortunately for us it was dry today, which gave us plenty of time to get a lot of running in and understand the car. It's very close out there between Red Bull and us; I think they might be a little quicker even at the moment. Racing Point are also looking strong, they're right with us as well and so was Daniel in the Renault. It's really close with everyone, and we have to understand why – whether they've taken a step forwards, or we've taken a step backwards. So we've definitely got some work to do overnight, dig through the data and try and dial in the car a little more. But it looks like we've got an exciting weekend ahead of us.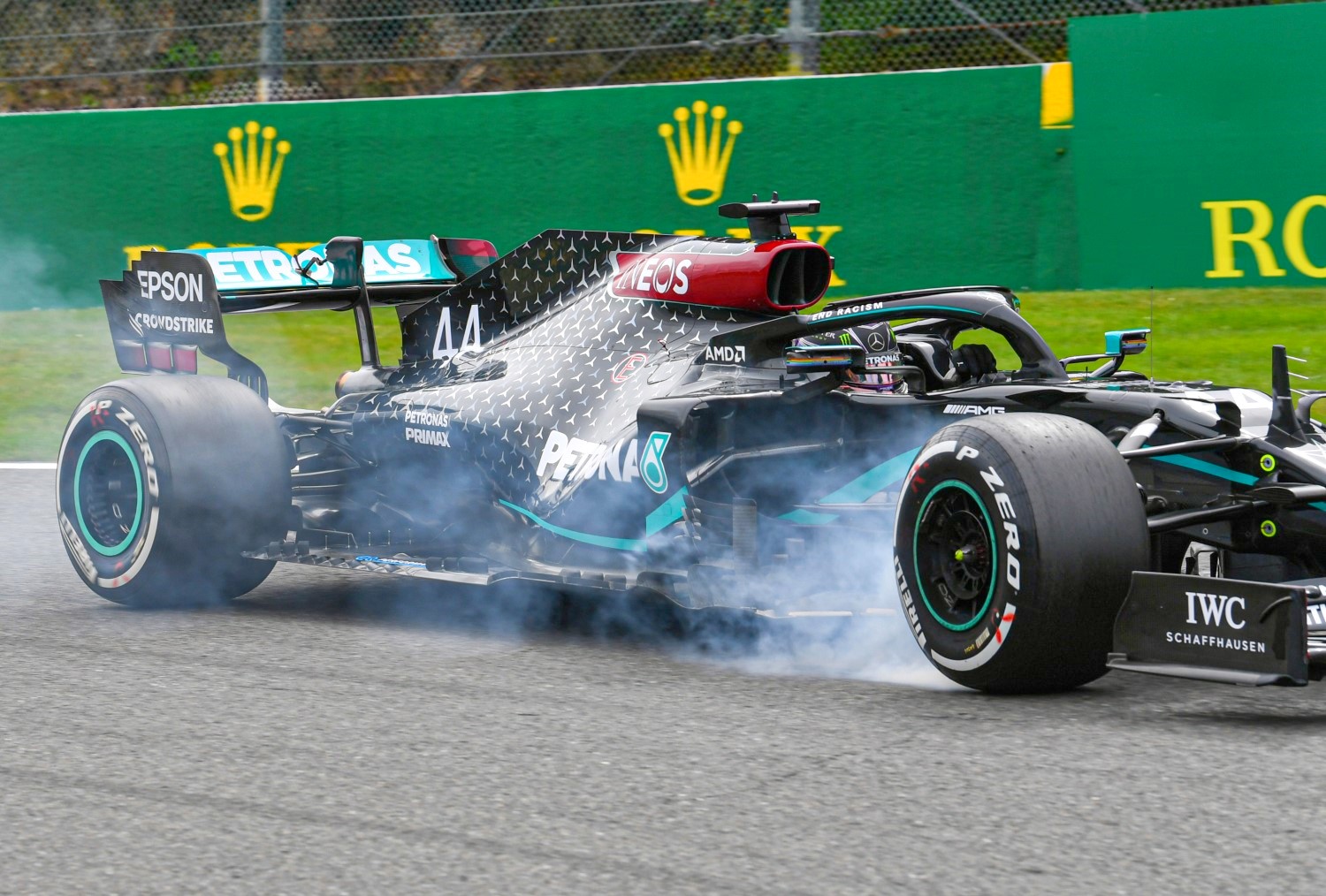 Valtteri Bottas
It's been a good birthday so far for me – I can definitely think of worse things to do on your birthday than driving this track. The first session was good, the second turned out to be a bit more tricky. It was nothing major, and I didn't get the laps quite right, but I think we might have to revert some set-up changes back to FP1. We were struggling with understeer all day and didn't really find a good solution for that. I think once the front end feels a bit stronger and I can get the car into the corners better, we'll find some lap time. Every year you come here, you think 'how can we possibly go faster than this around this track?' But then you come back a year later and it's faster still. The cornering speeds are so high, you feel the g forces – it's just great fun, I'm really enjoying it.
Andrew Shovlin
We've had new power units in both cars today and some updated bodywork. So far that all appears to be working as expected. The sessions were a bit messy, although it's always difficult with such a long circuit as you don't get many laps in each run. Both drivers have struggled a bit with the balance, mainly with a weak front end, and we looked a bit slower than we normally do on a Friday even when the car seems to be working well. We've got a few areas that we are already looking into and hopefully we can make some progress for tomorrow. On the high fuel runs the midfield appears a bit closer than they did in previous races, so we can probably find a bit of time there. Looking at the forecast, there's a good chance of rain on Sunday, which would make this a very exciting race.
Charles Leclerc
"It was a very difficult day. We are really struggling with the balance of the car. We tried quite a few things in the second session, including something quite aggressive in terms of downforce level but it didn't quite work out. It's probably a surprise to be so far back, but we are just lacking pace at the moment and have to work hard to catch up. But I'm not expecting any miracles this weekend. Our job as drivers is to give our best and that's what I am trying to do. It has happened before that we have been struggling on Friday and then come up with a solution on Saturday, so I hope this will be the case tomorrow."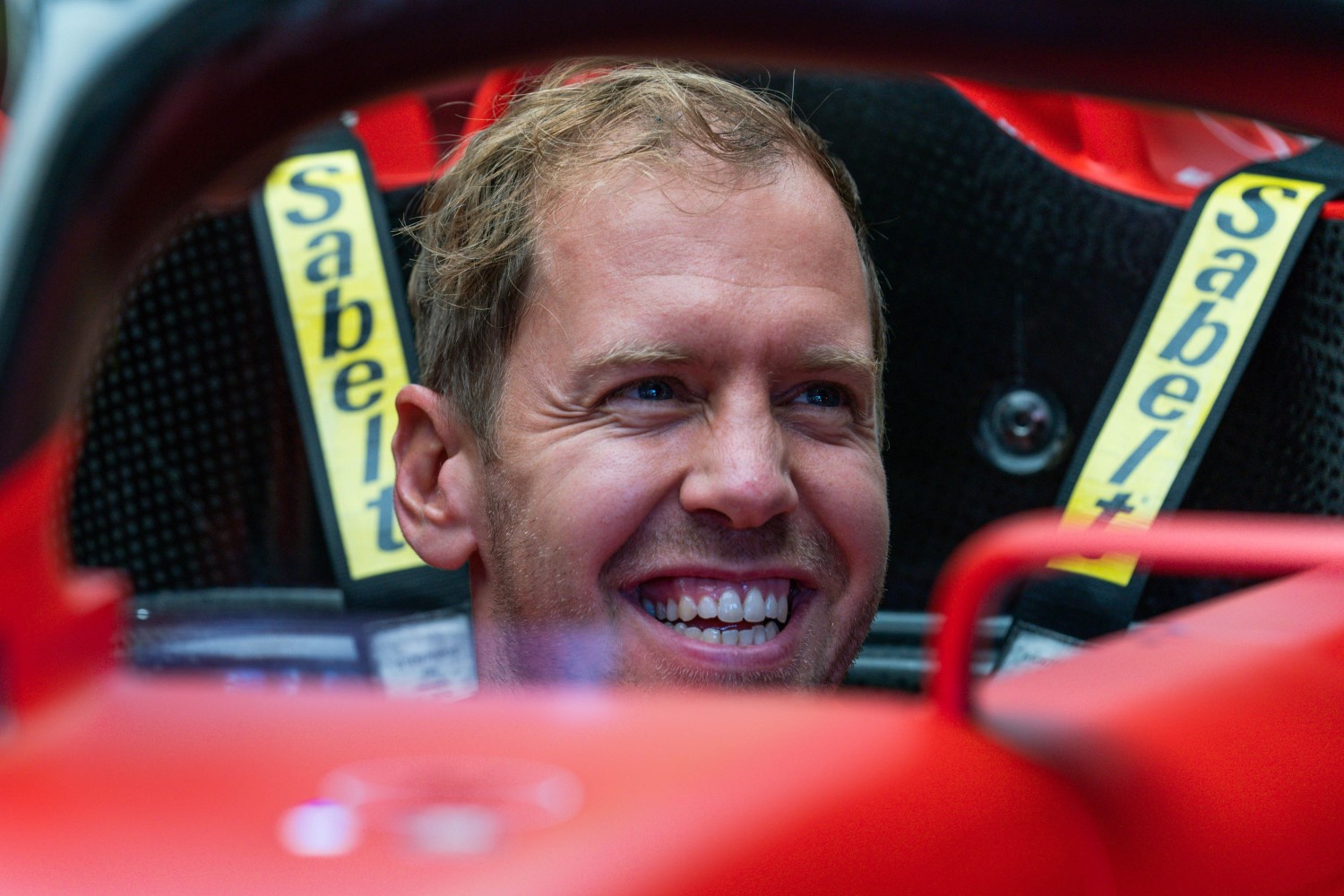 Sebastian Vettel
"It was a difficult day for us. The car was tricky and difficult to drive and we are not quite where we should be as we struggled with the balance. We are looking to find options for the set up and we tried something different. I am sure tomorrow will be a bit better, but we don't yet know what the weather will be like. We had a glimpse of wet conditions this year in Austria
Practice 2 Results
| | | | | | | |
| --- | --- | --- | --- | --- | --- | --- |
| POS | NO | DRIVER | CAR | TIME | GAP | LAPS |
| 1 | 33 | Max Verstappen | RED BULL RACING HONDA | 1:43.744 | +0.000s | 21 |
| 2 | 3 | Daniel Ricciardo | RENAULT | 1:43.792 | +0.048s | 12 |
| 3 | 44 | Lewis Hamilton | MERCEDES | 1:43.840 | +0.096s | 23 |
| 4 | 23 | Alexander Albon | RED BULL RACING HONDA | 1:44.134 | +0.390s | 21 |
| 5 | 11 | Sergio Perez | RACING POINT BWT MERCEDES | 1:44.137 | +0.393s | 23 |
| 6 | 77 | Valtteri Bottas | MERCEDES | 1:44.162 | +0.418s | 27 |
| 7 | 4 | Lando Norris | MCLAREN RENAULT | 1:44.168 | +0.424s | 22 |
| 8 | 31 | Esteban Ocon | RENAULT | 1:44.208 | +0.464s | 23 |
| 9 | 55 | Carlos Sainz Jr. | MCLAREN RENAULT | 1:44.474 | +0.730s | 23 |
| 10 | 10 | Pierre Gasly | ALPHATAURI HONDA | 1:44.600 | +0.856s | 27 |
| 11 | 18 | Lance Stroll | RACING POINT BWT MERCEDES | 1:44.678 | +0.934s | 23 |
| 12 | 26 | Daniil Kvyat | ALPHATAURI HONDA | 1:44.826 | +1.082s | 26 |
| 13 | 99 | Antonio Giovinazzi | ALFA ROMEO RACING FERRARI | 1:44.861 | +1.117s | 29 |
| 14 | 7 | Kimi Raikkonen | ALFA ROMEO RACING FERRARI | 1:44.896 | +1.152s | 23 |
| 15 | 16 | Charles Leclerc | FERRARI | 1:45.440 | +1.696s | 19 |
| 16 | 63 | George Russell | WILLIAMS MERCEDES | 1:45.463 | +1.719s | 25 |
| 17 | 5 | Sebastian Vettel | FERRARI | 1:45.683 | +1.939s | 21 |
| 18 | 6 | Nicholas Latifi | WILLIAMS MERCEDES | 1:45.774 | +2.030s | 26 |
| 19 | 8 | Romain Grosjean | HAAS FERRARI | 1:45.834 | +2.090s | 12 |
| 20 | 20 | Kevin Magnussen | HAAS FERRARI | 1:46.242 | +2.498s | 12 |