10 percent F1 downforce reduction for 2021 – Tombazis
(Update)
"We feel that downforce has increased a bit too much," said Tombazis, who added that the goal was for downforce levels to end up "somewhere between that of last year and this year", with the FIA having already instigated a change to the cars' floor shapes earlier in 2020 to contribute to that goal.
"Basically, we have communicated to the teams a number of options which were considered… and hearing the team's comments, we selected a shortlist of things, which is three different small modifications.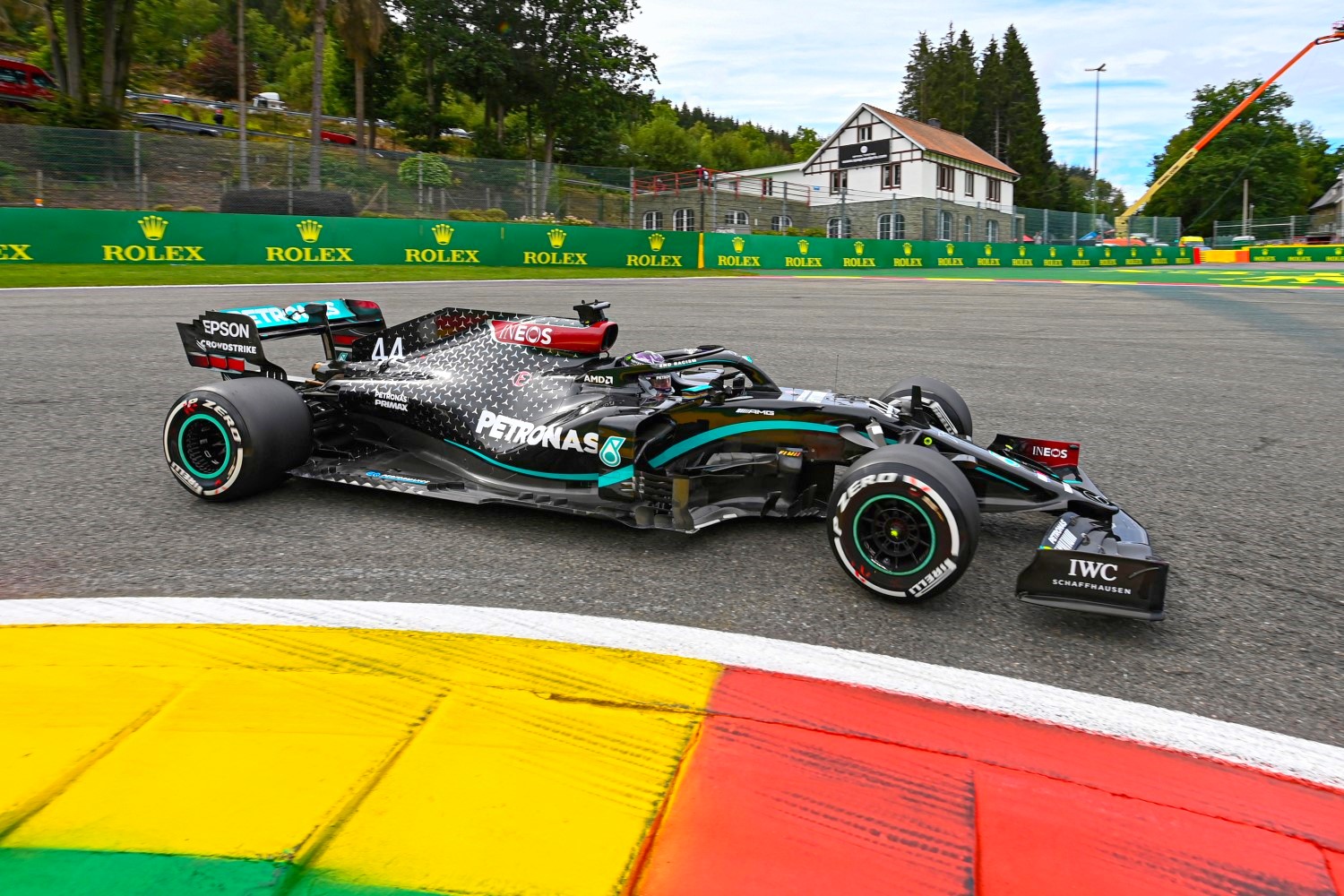 "We will eliminate some slots on the side of the car on the edge of the floor; we will make the rear brake duct winglets … 40mm narrower; and the diffuser fences that currently… are further inboard… will be limited to the step plane, and will hence be chopped up by 50mm.
"We think that some of these changes [equate to] approximately a total of about 4-5% of the overall downforce the cars have," Tombazis added. "And we of course have made the diagonal trim on the floor edge already from May, and that is obviously in addition to that.
"So in total I think we expect maybe about 10% reduction [of downforce], and teams will be gaining 4-5% through normal development. Clearly, it's an inexact science because we don't know how much teams will find in performance… but these are our estimates."
---
August 29, 2020
(GMM) Downforce will be slashed by 10 percent next year, predominantly to help official tire supplier Pirelli to cope.
Six-time world champion Lewis Hamilton has been highly critical of Pirelli's products in recent weeks, particularly after his problems at Silverstone.
"We constantly complain that we can't attack with these tires," Nick Tombazis (shown left above) told Speed Week.
Hamilton said he thinks the fundamental problem is that in the post-tire war era, Pirelli lacks the pressure to improve.
"Now there's no incentive for them," the Mercedes driver said. "So it has to be us drivers who put the pressure on them."
Next year, ahead of the move to 18-inch wheels for 2022, Pirelli will supply fundamentally the same tires as in the 2019 and 2020 seasons.
"If we had known (about the coronavirus crisis), they would have designed tires that were a little more robust," said the FIA's Nikolas Tombazis.
To help Pirelli, downforce changes for 2021 will be introduced. On Carlos Sainz's car in Spa practice, McLaren simulated the floor change in front of the rear wheels.
Other aerodynamic changes to reduce aerodynamic load will also be introduced next year for the same reason.
"The three new measures should reduce downforce by 4-5 percent," Tombazis told Auto Motor und Sport.
"Together with the previously announced floor changes, we expect a total of 10 percent less downforce. But we also expect the teams to almost completely make up for that," he said.