Rumor: Hendrick to sign Kyle Larson for Cup ride
(3rd Update)
Now that NASCAR has reinstated  Kyle Larson for 2021, we are hearing more rumors that Kyle Larson is headed to Hendrick Motorsports in 2021. However, we now hear that Larson will replace Alex Bowman  and run either #88 or #5.
Larson's potential Hendrick move is also aided by manufacturer Chevrolet's stance on the matter. "Chevrolet fully supports NASCAR's efforts to provide an inclusive environment for all race fans. Since Kyle Larson has met the criteria set forth for his return to the series, we support NASCAR's decision," a spokesperson from Chevrolet stated.
---
September 23, 2020
If Hendrick Motorsports does hire Kyle Larson, look for him to replace Jimmie Johnson in the #48 Chevy.
---
September 17, 2020
Fox Sports Bob Pockrass believes that Hendrick Motorsports is the new favorite to give Kyle Larson an opportunity to return to the NASCAR Cup Series. He's not alone in suggesting as much. Veteran driver Martin Truex Jr. said as much last week.
"When the 2020 season started, everyone had Larson pegged to go to Stewart-Haas Racing, but industry executives indicate Hendrick Motorsports is the leader to put Larson in a car for 2021 while SHR appears focused on keeping Bowyer or elevating Chase Briscoe," Pockrass adds.
"Hendrick has a lot of sway with car manufacturers, and it certainly is conceivable that he could convince Chevrolet to not veto a Larson hire even if it doesn't do a personal services deal as it would with most top drivers."
---
September 1, 2020
Rumor has it that Stewart-Haas Racing will sign Kyle Larson as soon as NASCAR lifts Larson's ban for using a racial slur while playing a game. That rumor gained steam yesterday.
Speaking to the media on Monday, Stewart-Haas Racing Competition Director Greg Zipadelli (pictured below) fielded multiple questions about the team's driver lineup for 2021. And while Zipadelli said that he expects the team to have the same driver lineup as 2020 in 2021, he did give an affirmative answer to a question of possibly moving that lineup around to accommodate Larson.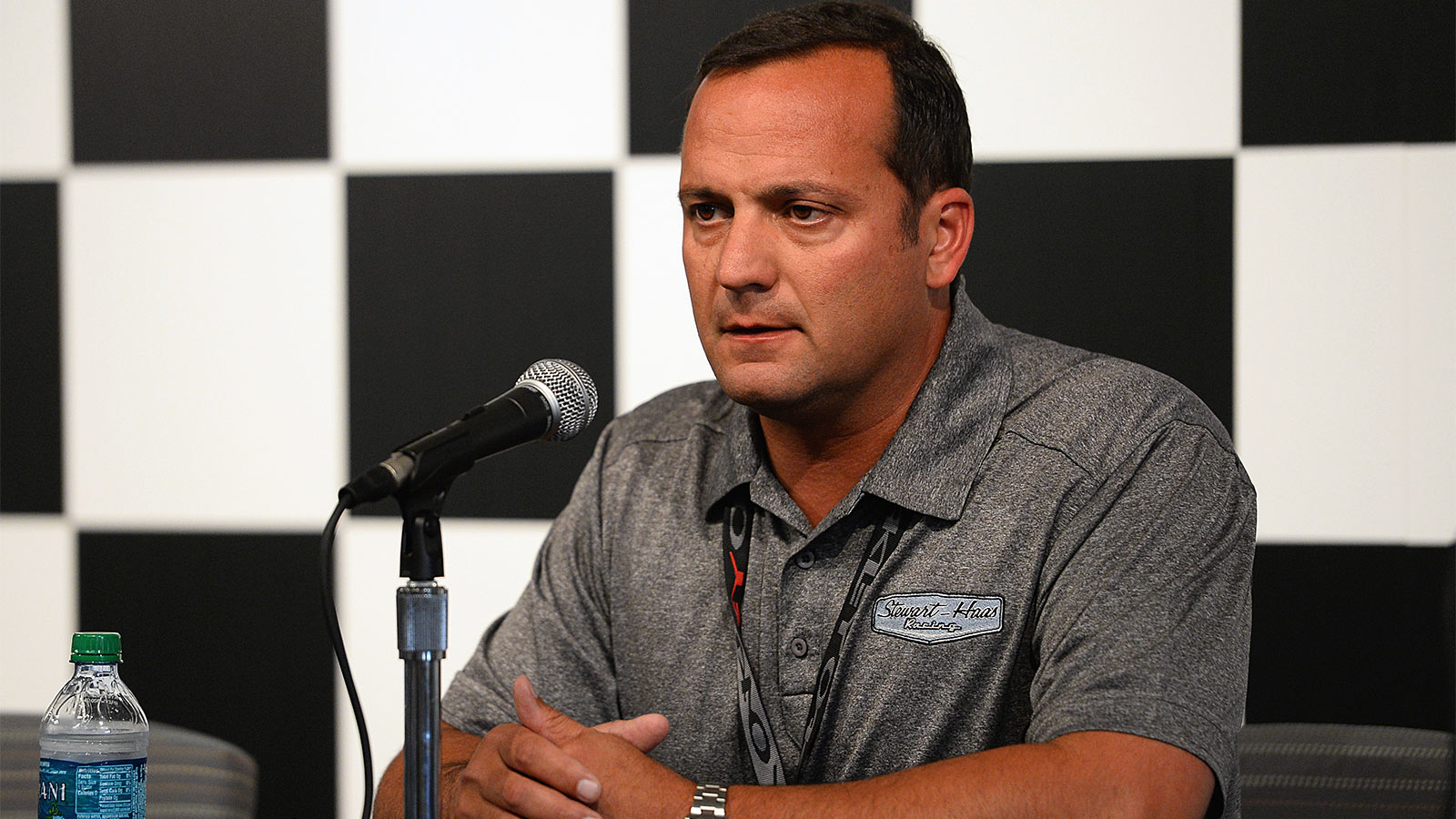 "I don't think there's an organization out there that wouldn't. He's a great, great, great talent, and I don't think he's proved what he's capable of doing," said Zipadelli. "I think that kid's got a lot of talent and has a lot of good things in his future as far as wins and racing for championships and things of that nature."
Recently, Tony Stewart spoke up for Larson on a media tour, saying that his punishment was sufficiently severe and calling on NASCAR to reinstate him.
"NASCAR's got to get off their ass and do the right thing and give this kid an opportunity to get back in a car," Stewart told CBS Sports among other outlets. "I think he's paid his penalty and he's served the penalty long enough where we've had similar instances in the sport that have happened, and the penalty didn't last near as long as what this has lasted with Kyle.
"It's changed Kyle's world, it's turned everything upside down. And not only did it affect him, it affected his family and a lot of other people that didn't deserve to be affected. I think it's been long enough. I think it's time for NASCAR to get off their ass and do the right thing and allow him to come back in the series now."
"I made a mistake and I'm paying for it and I accept that," said Larson. "NASCAR is where I always wanted to be and I do believe I proved I can compete at the Cup level. I'd like to get back there and we'll see if there's a way. All I can do is continue to improve myself and let my actions show who I truly am."