IndyCar Bommarito 500 postscript
In this oh-so-bizarre year, the NTT DATA INDYCAR Series made its annual pilgrimage to World Wide Technology Raceway at Gateway, just outside St. Louis. This year featured a Saturday-Sunday doubleheader with the races won by championship leader Scott Dixon and defending series champion Josef Newgarden respectively.
Simply put, on week-in, week out basis, Dixon and Newgarden are the best two drivers in IndyCar at the moment. Dixon, of course, currently has the championship lead and will be incredibly difficult to catch  (particularly if a doubleheader at his favorite playground Mid-Ohio is confirmed).  But these two are the best in the sport right now, and I've already lauded their merit enough in this space.
For this postscript, we will delve into a variety of other subjects.
Rossi
Last year on the Saturday of the Mid-Ohio weekend, I returned to the media center after the announcement at Andretti Autosport hospitality that Alexander Rossi would be returning to the team on a multiyear deal, when a text message appeared on my phone.
"He's going to regret this decision," read the message from an individual with years of experience in the IndyCar paddock.
The decision, of course, was in reference to Rossi spurning Team Penske in favor of Andretti Autosport. As I saw him crash out before reaching the start/finish line for Saturday's race, I could not help but thinking to that text message: does Rossi have some remorse over that decision from a year ago?
Team Penske President Tim Cindric told us a year ago that Rossi spurned Penske because he wasn't interested in being part of a four car armada. This is ironic, of course, because Rossi is part of a five-car team at Andretti Autosport. Of course, I doubt the above will be affirmed by Rossi, at least in the near future. Nonetheless, no one can argue with this: 2020 thus far has been a miserable campaign for the driver of the No. 27 NAPA Honda. Part of it can be considered small sample size so to speak, as 9 races is not really a reasonable sample to evaluate a driver. And to be fair, Rossi has had some miserable fortune in 2020 namely the accident this weekend, an ECU issue at the start in Texas, and a power issue on a restart at the GMR Grand Prix.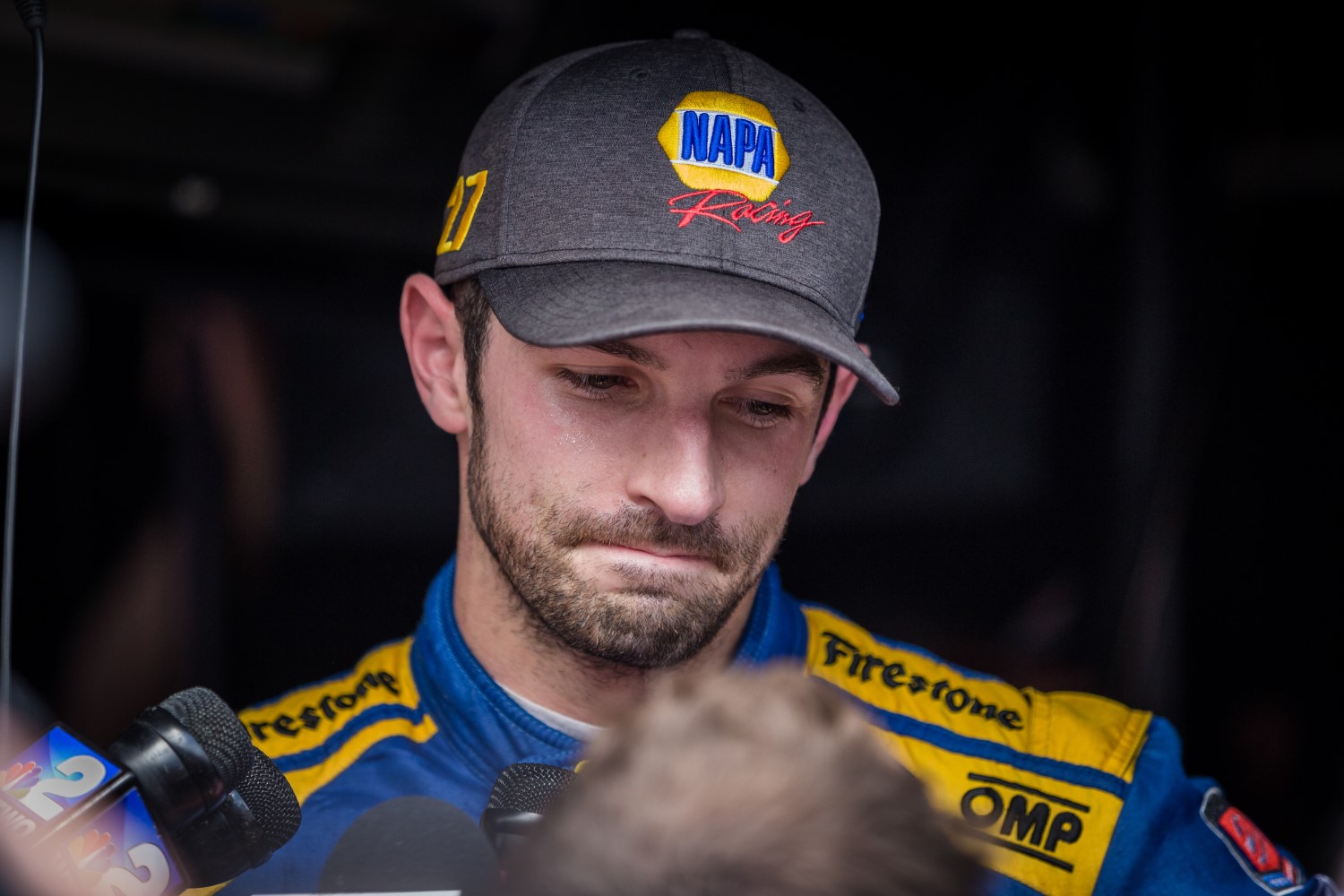 Still, Rossi hasn't exactly cashed in on the occasion he has avoided misfortune. He currently sits 18th in the series standings with a mere one podium finish, having led only one race (Indy 500). It's probably fair to say, Indy was the only race where he really showed even the possibility of winning. Furthermore, Rossi's lone 3rd place finish at Road America 2 is the only podium for the Andretti Armada, whereas the relatively leaner three-car Team Penske that Rossi spurned boasts 9 podiums thus far.
To be very clear, you will find few people with greater regard for the talents of Rossi than myself. I also know that the history of Rossi and his team indicate that they will be scoring regularly scoring race wins and competing for championships in due time.
That said, Alexander Rossi did one year ago what very few in IndyCar have: he TURNED DOWN Team Penske. Yes, he would have had to compete with the likes of Newgarden, Simon Pagenaud and Will Power for supremacy at Penske. Still, judging by the early returns, it's really hard to make the case spurning Penske was the right decision.
The Racing
Yes, there was drama with Sato's ballsy pass of Patricio O'Ward then attempting to chase down Scott Dixon for the win Saturday. But overall, I don't think I'm uttering anything controversial in saying that this weekend's racing at Gateway was not exactly entertaining, particularly Sunday. That thinking was exacerbated with Sunday's race ending under caution.
Now, I'm aware of my apparent hypocrisy here in that I've often criticized the simplistic thought that  lots of passing = good racing. I also have seen enough racing to know that there are times when you just get a dull race, and well, that is that.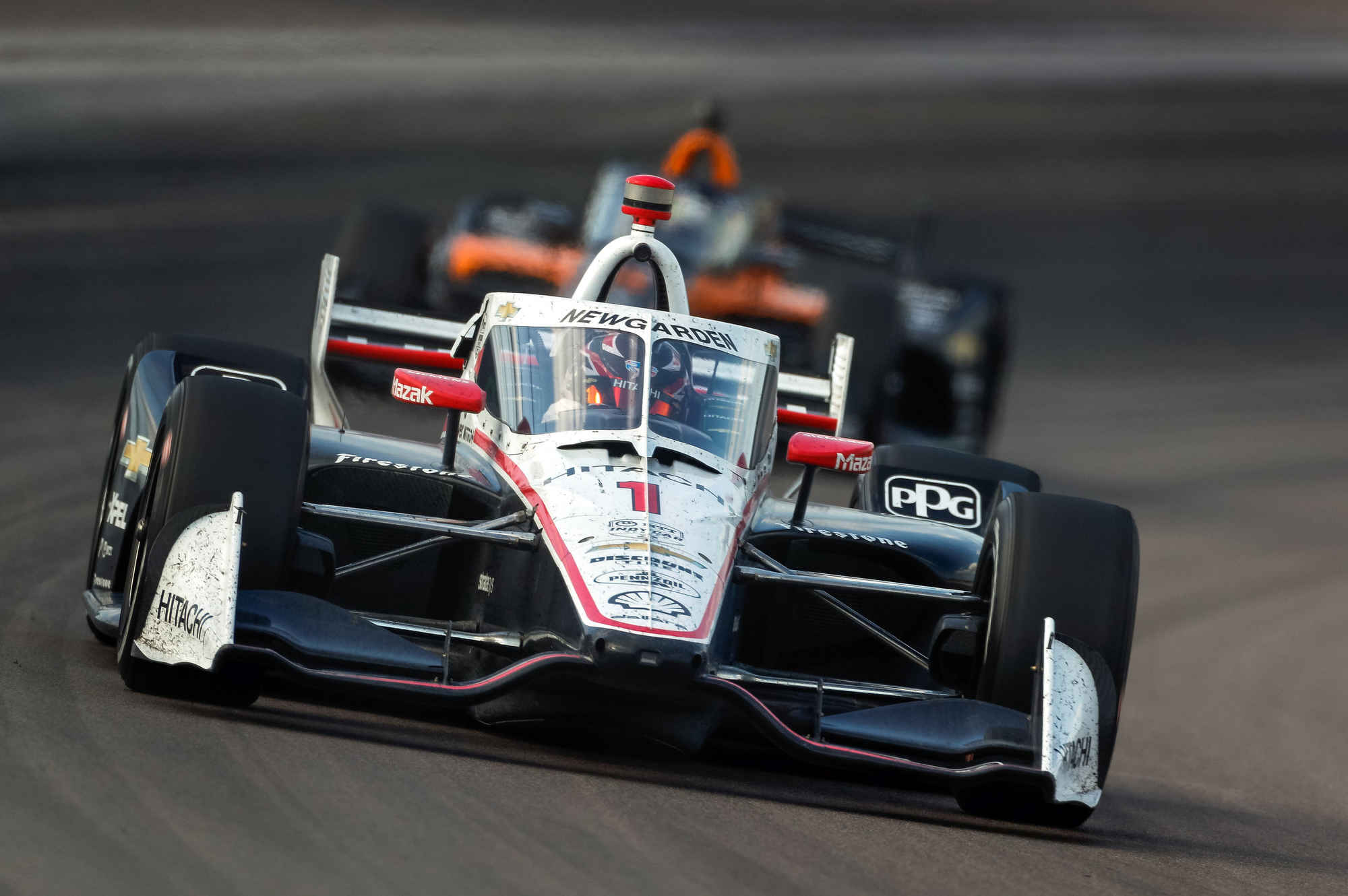 That said, it is incumbent upon racing series to create a technical package in which cars are at least ABLE to pass. And as witnessed by Sato's near 20-lap following of the last place Ed Carpenter, the leader struggled to even overtake what was theoretically the slowest car in the field.
I don't know whether the issue was the track, aerowash from the windscreen, too much downforce, too little downforce, a combination of those things, whatever. I do know that the racing, particularly Sunday, essentially revolved around pit stops and tire management. And that is not the kind of show INDYCAR wants to put on.
O'Ward
I don't think it's at all a stretch to say the best rookie season for an Indy car driver in my lifetime was Juan Pablo Montoya's 1999 championship campaign, in which he scored 7 wins in CART. Montoya was 23 at the time and excelled on all types of circuits.
For a more contemporary sterling rookie performance, Robert Wickens' 2018 campaign certainly comes to mind. While the likable Canadian did not score a win, he was in contention numerous times before his accident that season at Pocono.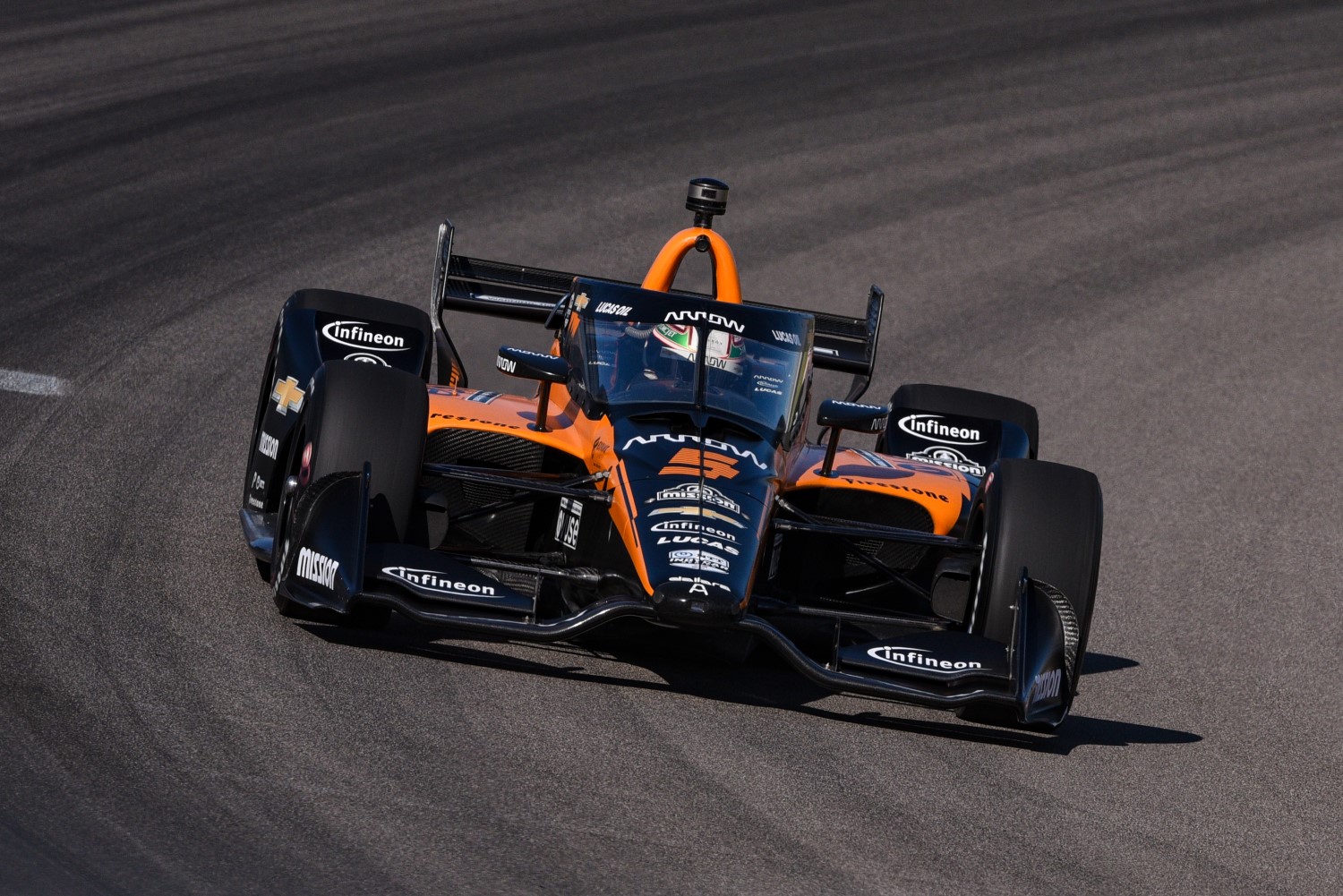 Although not a rookie due to his 8 IndyCar starts prior to 2020, O'Ward's 2020 campaign parallels Wickens in my view. While yet to find victory lane, the driver of the No. 5 Arrow McLaren SP has been on the podium three times, started from pole once, and currently sits third in the championship. Furthermore, the 21-year-old Mexican seems to have a polish and charisma beyond his years.
While I'm not trying to move anyone out of a ride, we do know that some top rides at Chip Ganassi Racing and Team Penske will open up in coming years. And if I'm Mr. Ganassi or Mr. Penske and I'm looking at the next decade or so, I'm taking a hard look at one, Patricio O'Ward.
Tony Kanaan
We don't know whether Sunday was Tony Kanaan's final IndyCar race. And I for one, think it would be fitting if TK could at least do some kind of mini-tour in 2021 to say goodbye to attending fans who have warmly embraced him over the past 23 years. Recall, Kanaan's countryman and contemporary Helio Castroneves, who I believe did not get the chance to properly say goodbye in 2017.
Nonetheless, if this in fact the end for TK, my big takeaway will always be the degree to which Kanaan he endeared himself to a legion of American fans. For the longest time, I found it strange that the loudest cheers in places like Newton, Iowa and Mansfield, Ohio were for a Brazilian. It wasn't until a 2015 phone call with Kanaan that I began to "get it," so to speak.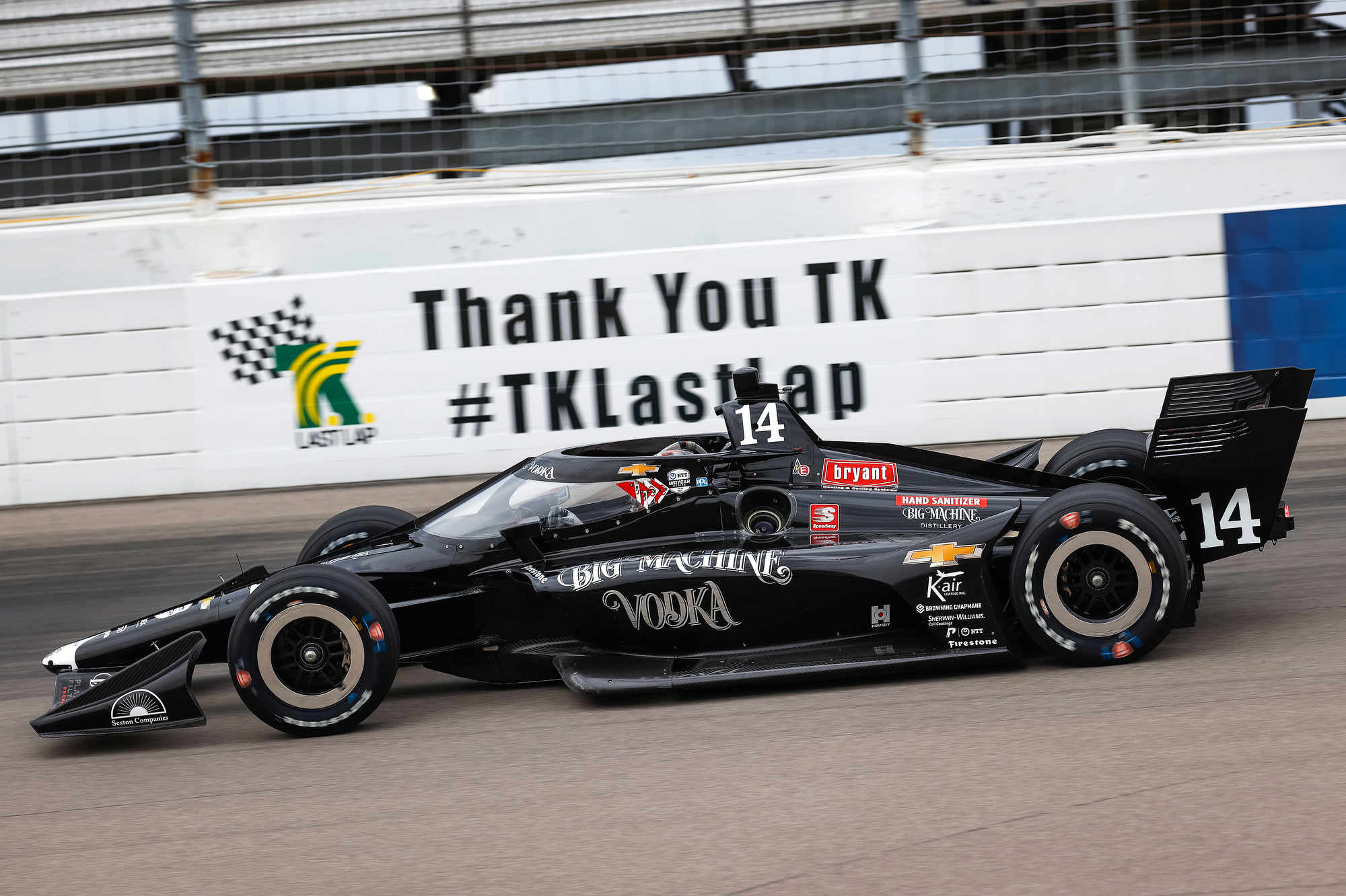 I spent about 25 minutes on the phone with TK prior to that year's Rolex 24 in which he would be part of the winning team driving in the prototype class for Chip Ganassi Racing.  I asked him what his goals were for not only the Rolex, which he and the team ultimately won, but the upcoming IndyCar season. Expecting the typical win a lot of races for the (insert sponsor and engine name here) team, I got a rather large degree of self-reflection.
"My biggest competitor is myself," Kanaan noted, before elaborating about his self-doubts, and struggles to manage them. To summarize, it was a level of self-reflection and transparency about his own shortcomings that you don't often hear from race car drivers Moreover, he was willing to share those doubts with me, a relative stranger.
And it was then that Kanaan's appeal became apparent: he was an Everyman. In a paddock full of photogenic alpha males, Kanaan would regularly joke about his big nose. Yes, he was a wildly successful race car driver with championships and wins, but he seemed like the type of guy who'd be comfortable polishing off a six-pack too.  We've seen him cry at the loss of friends such as Dan Wheldon and Greg Moore. We've seen his unfettered joy at finally winning the Indianapolis 500. We've seen him totally despondent as he was after a late yellow flag cost him a victory at Iowa in 2015 – a race he totally dominated.
Yes, there were drivers that were probably a little faster; there were drivers that were probably a little more polished. But as far as IndyCar drivers who engaged the public in recent years, I think Kanaan and Wheldon stand alone.
Brian Carroccio is a senior columnist at AutoRacing1.com. He can be contacted at BrianC@AutoRacing1.com.