Toyota Driver Southern 500 NASCAR Pre-Race Q&A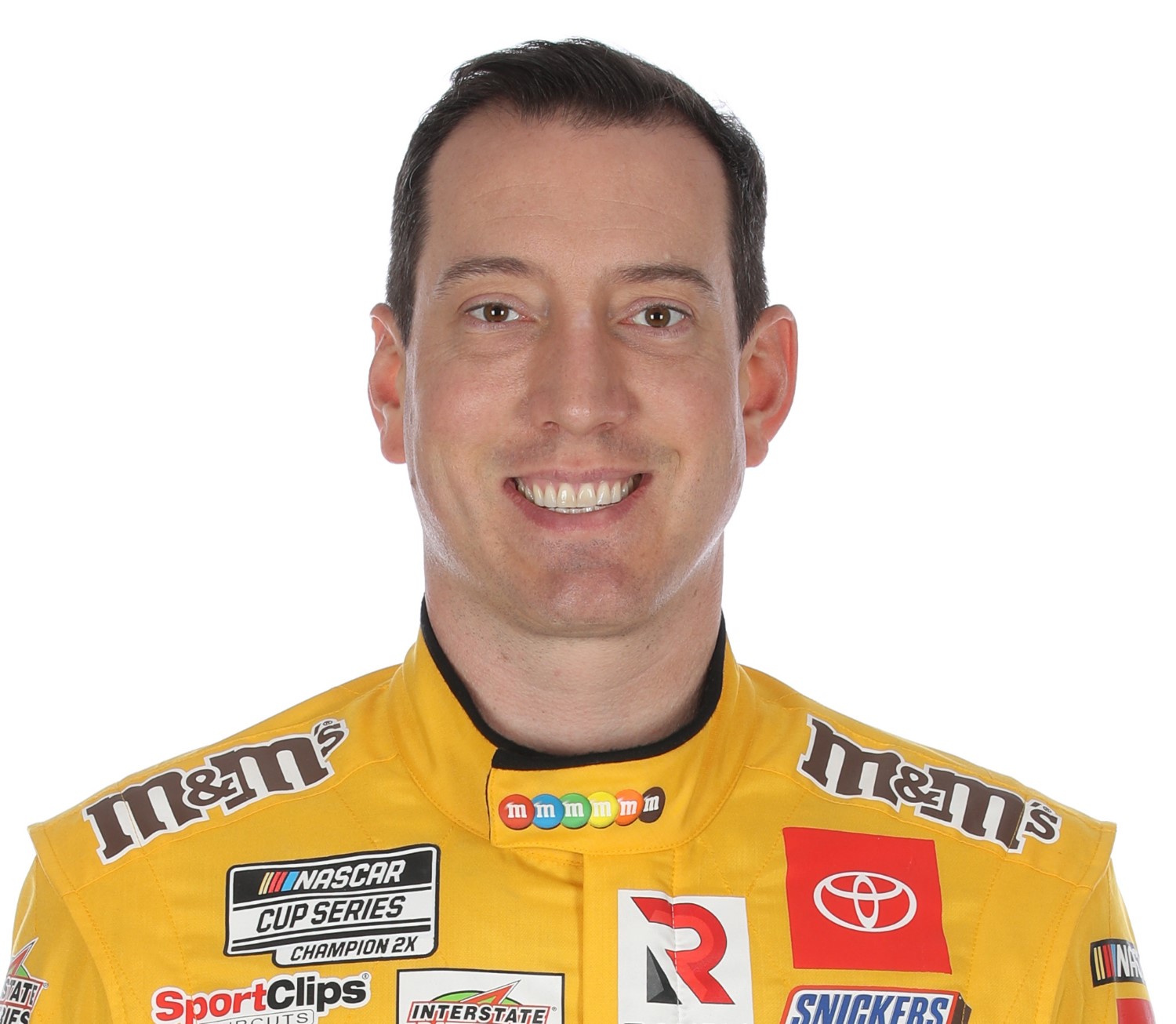 Toyota Drivers
Kyle Busch
Denny Hamlin
Martin Truex Jr.
KYLE BUSCH, No. 18 M&M's Toyota Camry, Joe Gibbs Racing
How important is your consecutive winning season streak?
"It's really important. Think about it, it's a 16-year investment that we've placed on that being able to win a race in 16 consecutive seasons so hopefully we can keep that going and get it to 17 and then to 18 or however many that I'm here. It would be nice if I'm able to keep winning races all the way through my career each and every single year that I'm out there. This year has just not lent itself to our favor so far, but the Playoffs start now and we're still in this thing. We've got an opportunity to go out here, obviously being on the bottom side of the spectrum rather than the top side of the spectrum during the Playoffs so it's going to be a different Playoff for us that what we're used to. Looking forward to the challenge and if we can win it this year then there's no reason why any year we should ever not have an opportunity to win it."
How has this year tested and challenged you more than previous seasons?
"This year has definitely been one of the biggest tests I feel like I've been through. 2015, I was injured and I was on the sideline and I wasn't sure if I was ever going to come back and I was able to come back and then struggled for five weeks just getting a footing and then finally being able to win again at Sonoma. Right there just lit a fire under us and that was all it took for the rest of the year to be a championship contender and a guy to go out there to compete with his team and be the best of all of them. This year, it's been nothing but something else that's in the back of your mind like, what's going to happen next and what's the next thing that's going to test your patience. Just seems like we can't shake this monkey off our back. Wherever he is, whatever he looks like, somebody tell me and we're going to go for a few roll-arounds here and get him off my back in order go out here and have a solid, successful, productive final 10 weeks."
Do you consider yourself a dark horse?
"With the way this year has gone, you just never know. Certainly we're not a title frontrunner, we're not a favorite. We are on the bottom of the spectrum and we're on the outside looking in. I guess that would categorize us as being a dark horse or definitely being one that is not in the talks or included in the discussions of making it to the round of 12 or for that matter, the round of eight. Realistically now, all you have to do is win a race in each of these rounds and you do that and you put yourself right into the championship four. Now, all of the sudden, a crappy 2020 season is all of the sudden a championship year or can be or have the potential to be given everything goes right in Phoenix. Everything is wide open and you're still in it until you're not."
How difficult is it to get sponsorship or keep sponsorship as a team owner during these COVID-19 times with limited access into the race tracks?
"Yes. The fact of the matter is that it's definitely hurting us. One of the best sponsors we have at Kyle Busch Motorsports with Safelite Autoglass is they're opportunity and ability to be able to bring their customers and their worker that do all the safety glass fixing and repairing to the race track. They don't have that opportunity to do that right now and available to them. We've certainly had some discussions with those guys about what's going on with their business and also Toyota/TRD, they've been a huge benefit in that relationship too where they've been able to offer them some assistance on some projects and some work with stuff like that. No question, there's definitely been partners that have come to the table and asked for some concessions on this season in not being able to promote as well and also to be able to bring guests and consumers to the track."
How different is the atmosphere at the track with the infield so empty?
"It's quiet. You roll in on race morning and there's nobody around. It's just really quiet. It just seems like every track we've gone to has pretty much been a ghost town. We know how well these tracks flourish and how successful they've been and we get good crowd counts and I'm sure all the people that want to come to the races are just itching at the opportunity to be able to do so once everybody gets that release that it's safe enough for everybody to come back to the track. We're hoping that's sooner rather than later."
Who is another dark horse besides yourself in the Playoffs?
"I don't know where the dark horse line is. (Martin) Truex Jr. obviously has gotten seven second or third-place finishes in a row here lately, but he doesn't have a whole lot of Playoff points. He's only got one win. He's not on the outside looking in obviously, but he's definitely a guy, him and myself included, aren't up there with the likes of Kevin (Harvick) or Denny (Hamlin) with the amount of Playoff points. He could be a guy, but if you look further down the totem pole, who could be one? I guess Aric Almirola probably. He's one that could pop up anytime being with the SHR (Stewart Haas Racing) guys and being as fast as they've been each week. Having an opportunity where he's shown glimpses of speed throughout the season."
Do you think you can get a run like Tony Stewart did in 2011 and upset the favorites?
"I don't know what changed in his year or what happened, but anything is possible for sure. We've seen it done before. Maybe there's another way of being able to do it again, but this time it will certainly be different than his time was or any time that I've ever been in the Playoffs under this structure being on the outside looking in to try to get through each round. The opportunity is there. That is certainly where we're at is a Tony Stewart-type performance here and in the final 10 weeks we'll certainly get it done and the last time I checked, we're still last year's reigning champions so we've got that opportunity to be able to do that. We've got the team behind us – the crew chief, the sponsors, everybody that we can make anything happen. We just have to go out there and do it."
Does seeing what Tony Stewart did in 2011 or this format give you more positivity or hope for the next 10 weeks?
"Certainly it does. Definitely the first round for sure. I look at Darlington as a place we can go to and we can run top-five pretty good there. Richmond, Bristol – those are great opportunities for us to score a victory. You get two stage wins and a win at Richmond and Bristol both and boom, you're right back in the Playoff picture. That should put us up to fourth or fifth I believe on the Playoff points structure. That would give us a good opportunity to be right back in the ballpark. Obviously, coming into that second round, we struggle at Vegas, Talladega is an unknown, we struggle at the Roval so that is definitely a round that we look towards as being a possible hiccup."
What was your reaction when you heard the championship would be decided at Phoenix?
"I was obviously kind of not shocked, but understanding of it I guess. It's another NASCAR track, it's a flourishing market for us. The last few years they've been doing renovations at that place, it really made it very fan-friendly so it makes sense for them to have as much opportunity to be able to sell tickets and to sell infield tickets and passes to the fan zone and all that sort. Obviously, this year not being able to have much of that, it kind of takes the wind out of the sails if you will for what would or could have been this year. Obviously it will get back in the future and it will be a place of success for the fans. The on-track action, the racing aspect of it, it was a bit shocking to me just because Homestead is such a racey place and you can kind of run all over that track and there's really good racing on restarts and such. There also is at Phoenix on restarts so that argument can go both ways. People would say that Phoenix, once you get strung out, it gets strung out, but when I've seen it get strung out, I've also seen the likes of (Joey) Logano be fast and Chase Elliott be fast. The 18 be fast, the 11 (Denny Hamlin), the 19 (Martin Truex Jr.), the 4 (Kevin Harvick) and somebody else in there too – the 12 (Ryan Blaney) – that have shown glimpses of speed. Any opportunity for any of those guys to get out front and that would certainly be a good thing for any of them to be able to win a championship I guess."
Do you prefer being an underdog or the guy with a target on his back?
"I don't know. Certainly I guess I look back to 2015 and we were kind of the underdog in 2015 also because people just didn't think we should be there and didn't think we should be eligible because I had to miss 11 weeks because of my injuries, but then was able to win our way into the Playoffs and be in the top-30 in points and all that so we met all the requirements. We went into that last race with the underdog mentality like, 'Hey, however we come out of this, it's great. We were here, we were in the final four, that's cool.' Then last year kind of the same thing. We weren't on a winning streak or anything and we kind of flew under the radar. We were an underdog if you will at the final race and we won again. If that's what it takes to win these things then sure, sign me up. Put me in that underdog spot and let's go get it done."
How important is it going to be to unload perfect in this first round?
"It's really going to be important because starting the race off strong, you're starting the race with all the rest of your championship contenders that you're racing against so to be able to get those points right out of the gate, it's going to be hard to do because you're all starting right around each other. There's really not a lot of opportunity at some of these places for pit stops or chances to work on your car in the first stage to get those points. That's probably been our biggest detriment this year is even if we did have an opportunity to start up front, we would fall out of the top-10 to get any of those points to have an opportunity to get points, not even stage wins, but to get points that matter. Right now, you can still point your way through this first round, but you're going to need some wins also. Being able to have success racing against the rest of your title contenders is certainly going to be a big challenge."
How much did you learn from the eight Playoff tracks earlier this season?
"Darlington, we were going to finish probably third or fourth in the first race before we had a loose wheel at the end. That relegated us to I think 21st or 22nd or maybe even worse than that. Then the second race we were going to run probably second or third in that one and we finished second with the rain that came there at the end obviously. I feel like Darlington is an okay place. What I'm looking at there is just how we were, how we unloaded in the first one, how we were able to achieve on the second one and then now going back there a third time. Everybody has had the same time on the track and the same opportunity to work on their setups and kind of tweak everything so we're not the only ones. Everybody else is going to be making improvements as well too so we definitely have to be good at what we're reading and the simulation and what that's telling us and understanding that sometimes the sim will lie to you. You have to know when it's telling you a lie, it's not going to tell you that it's telling you a lie. You can't read it in the eyes and listen to it's mouth, but you have to read the squiggly lines."
How important is Bristol as a cutoff race for you?
"It's just a personal vendetta. You go to Bristol and it's like, 'Damn, that's my track, I'm going to go there and I'm going to win that thing.' I look at Richmond a little bit the same way. We just always run well at Richmond and we always, well not always, but we typically run top-five there and we have shots for wins. I'd like to think with the lower downforce package, that suits us, but there's also been other guys that have been fast in that package as well this year. If we can win two stages and win the race at Richmond and Bristol, damn we're back in the thick of things for the second round. That's certainly obtainable and would love for that to happen. There's a lot of other competitors out there that are going to say otherwise so we just have to work for it."
How do you feel about less 500-mile races moving forward?
"As I've seen it this year, we've run some of these doubleheader weekends with shorter races and to be honest with you, for us being a little bit off at the start of these races, it's like right at the end, right on that last set of tires, it's like damn we finally just got it. So it's like, man, I wish I had one more run. These races to me, even if they're 311 or 330 miles or whatever some of them have been this year, to me, it's kind of like that's almost too short. I don't think 400 miles is too long, but certainly the 500-mile races, we don't need to be adding more 500-mile races. If we are adding races, they do need to be more towards the 400 range, 350 or 400 range and that's just my opinion, but that's how I look at it. The upper echelon races like Darlington, the Coke 600, the Daytona 500 – those races should stay those lengths, I don't think there's anything wrong with having a few of those."
What are you emotions right now – stress, motivation, frustration?
"Yep. Keep going, there's plenty more adjectives, keep going. It's all those things. It's frustrating, it's aggravating, it's kind of a let-down. You're wondering what's wrong, you're wondering where to look or what rock to look under to turn things around. It's just crazy the way this year has gone for us and unforeseen circumstances really. Being one of the fastest cars at Daytona, leading the race, being up front when the time matters and in this last race we just ran, we blew up in the first one and got crashed out in this one so anything can happen. That's racing and it's a part of life. The fact of trying to be able to come out of this year with a victory is certainly high on my list, that might be number one on the list actually even more so than winning the championship just with the way this year has gone. Anything can happen, we just have to keep working through it and myself and Adam (Stevens, crew chief), we can get down on each other or down on our team or whatever as much as possible, but in all reality, we're last year's champions. We know how to do this. We've done it. We've been there and we've lived through the stresses and everything that it takes week in and week out to be top performers at this level. There's nothing to say that it can't turn back up in the right direction for us."
How would you assess where Christian Eckes is currently?
"He (Christian Eckes) was doing really good the last few weeks of getting some good runs in and running up front, being consistent and being in contention. That's where you have to be, you just have to be in contention each week and with our equipment and our opportunities that I feel like our stuff is capable of, that was a good stretch he was one. He was running second or third at Gateway before we had a driveshaft problem. Obviously, there was an equipment malfunction on that one, not his doing. They have no Playoff points, like myself so they're going to start the Playoffs behind and they're going to have to be successful and run up front to be able to transfer through their rounds as well. He's been a good competitor. I ran with him at Texas when I was in the truck so I hope that he's ready and prepared and can go get one this weekend at Darlington."
How challenging do you feel it is for a rookie to get into the Cup Series?
"it's hard. It's really hard. The Cup level is such a step beyond what the Xfinity level is and even what the truck level is. There's a lot there that these guys just haven't been accustomed to or ready for so that's definitely a big step. I feel like Cole (Custer) obviously getting a win, that cemented him in the Playoffs, which was good for him and his team. Christopher (Bell), I feel like has had moments of speed and brightness and has shown good speed, same with (Tyler) Reddick. It's a matter of learning and learning these cars without practice and that's tough. You get out there and you race with the competitors and you do the best you can with what you've got and hopefully we can get back to normal here soon. I guess next year. The sooner the better for all of that to be able to work on your chemistry with your team. Your crew chief and even though they've all moved up with their Xfinity crew chief, this is a different level and a different talk that you have to speak. That's kind of got them more behind the eight-ball."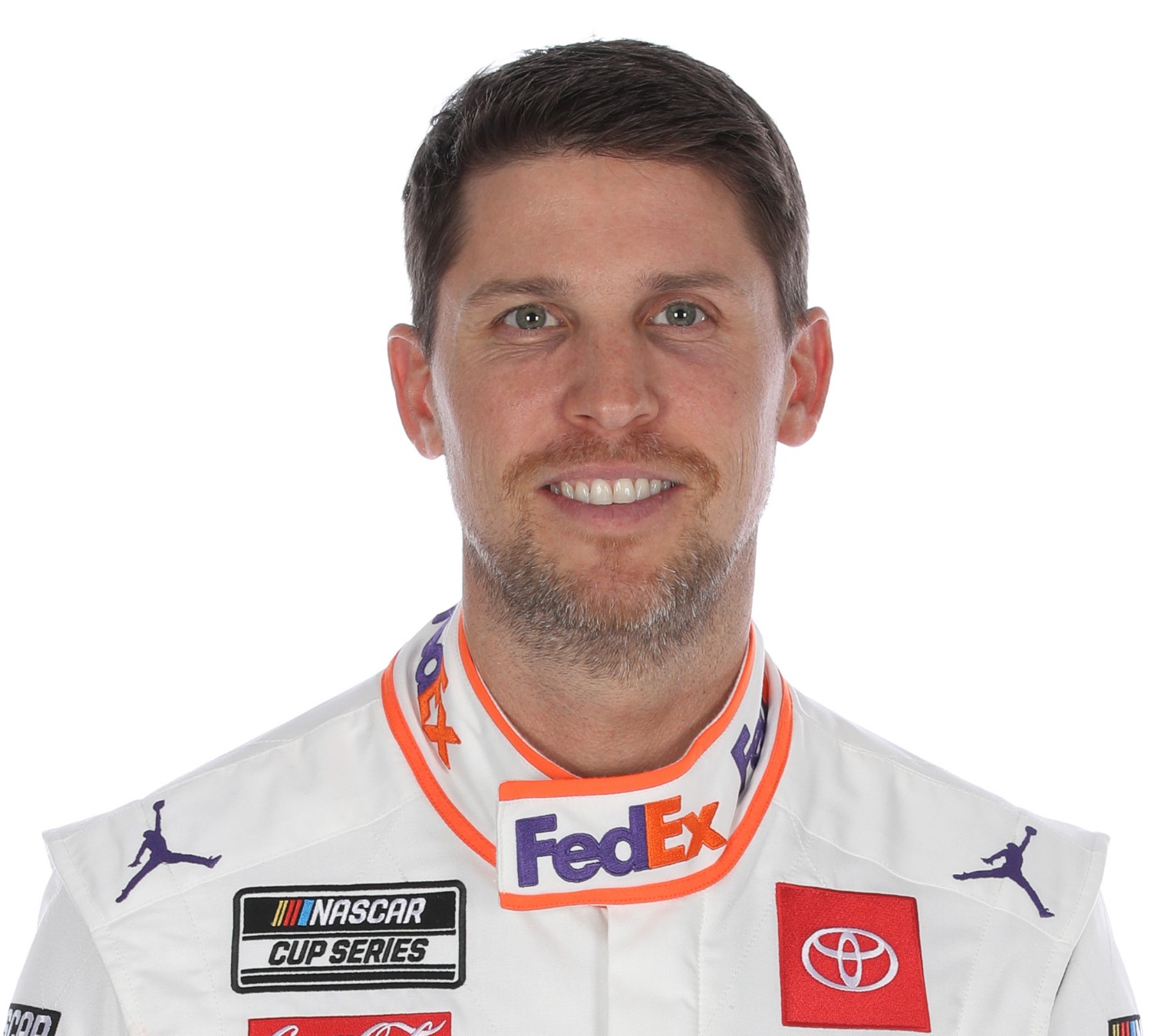 DENNY HAMLIN, No. 11 FedEx Express Toyota Camry, Joe Gibbs Racing
How worried are you about getting COVID-19 in the Playoffs and are you doing anything extra to be cautious?
"I'm not doing anything additional. Whatever I've been doing has been successful. Obviously, you don't want to go anywhere new I would say. I think that we've got a good process. I monitor kind of my health and what not through some stuff that I have. I'm not really too concerned about it, but obviously anything can happen so you never know."
What has been the difference for you in the last two years where you've been able to put full seasons together?
"Just a lot of stuff has changed on and off the race track. I think I've changed a little bit as a driver. I've just adapted quite a bit as well. It's tough to say what has automatically just flipped the switch and made the results what they've been over the last two years or less than two years. Certainly, there's a process we've put in to preparing for each week that is working for us, it's working for me. Me and Chris (Gabehart, crew chief) have just kind of got a thing going that's working for us. I don't really know what it is, I just know that we're performing at tracks that haven't necessarily and statistically been strong suits for us. Each and every week we're contending for the race win. I don't know why that is, but it's just happening."
Are you a different person now than you were two years ago?
"I would say so. I know that I am. From the start of 2019 – January 2019 to now, no question. There's a lot of changes that have happened on and off the track that have attributed I'm sure."
Who is the dark horse team that could make a run in the Playoffs?
"I don't know if it's a dark horse, but probably (Ryan) Blaney if I had to guess. I think he shows the most speed when he's on speed, he's really on. I think of like Texas where I thought he was significantly faster than just everybody. I think we were the next best car, but he's just a guy that I look at as, he has the ability to make it through each round and perhaps, I don't know how many final four brackets he might be in. I would say, if I had to guess, everyone that fills one out, he's probably in five percent of them maybe. Legitimately, I think he has a much better shot at that of making it through."
How unpredictable is the second round of the Playoffs with Talladega and the Roval?
"It's a lot. What I look at when it comes to the second round is I want to have a really good race at Las Vegas and hopefully if I can build upon my point lead over the cut line after Vegas then I'll race Talladega just as I normally would. If not, maybe I change the way that I do things. I think every driver's strategy will be a little bit different given their particular situation. I think you have to change your strategy based off of where you are. A lot of people say that you should never change anything, well you're not going to be successful if you never change anything. You have to be able to adapt to your situation and plan and strategize accordingly. Those are very volatile races. It's ones you feel like you can go win either one, but you can also go out there and run 20th in both of them or worse. You have to make sure you put yourself in a good position before you get there."
What are you curious to see with your team in the Playoffs or in general?
"I want to see how we do in the first round. I want to see, these are historically really good tracks for me. I think that I want to see our momentum continue. We're not going to race any differently, especially in the first round. I think that I'm going to be very aggressive. I'm going to try to get more wins. I just want to see who shows up from the competition standpoint that maybe people have slept on or maybe hasn't shown everything they had until the Playoffs started. I think there will be one or two guys that find a way to run significantly better than what they have shown during the regular season and we're going to have to step up our game accordingly to that."
How long did it take you to get over Homestead last year and did you talk with Chris Gabehart about it?
"We didn't even talk about Homestead. I think it was probably right around Daytona time this year when we were just talking and spit-balling about what we were doing this year coming up and our strategy for the first part of the season, going through all the analytics from the past season. He's like, 'are you not going to ask me why I put that big piece of tape on your car?' I was like, no, I assumed you had a reason for it so I figured it is what it is. There's nothing I can do about it. All I can do is go out there and drive as fast as I can every single lap and tell you the information that you need to make the car go faster. I did what I felt like all I could do to win the championship and it didn't work out. I know he's (Chris Gabehart, crew chief) an aggressive guy that goes for it. I knew that there was some sort of reason why he did what he did and I wasn't going to fault him for it. It didn't take me any time to get over it. We had a great year. We came off a winless season before to a six-win season that year. We won the must-win situation at Phoenix that we needed to get to the final four. It didn't take me any time to get over it and especially, it showed that we won the Daytona 500 again this year. We continued our momentum regardless of what happened in the final race."
Have you asked Chris Gabehart to scale back his aggressiveness or stay just as he is with strategy calls?
"I want him to stay that way. He's very aggressive with strategy and things like that. I do not want him to play it safe unless he sees an opportunity where if we play it safe here, we're guaranteeing some sort of result that we need. That would be the only time that I would like to see him scale back, but it would be tough for that to actually happen."
Were you concerned that NASCAR would get to this point in the season when the sport returned in May?
"I had concerns, but I was also pretty confident that we were going to get back to racing probably quicker than other sports simply because we were not a contact sport when it comes to player-to-player. We have an advantage over other sports in that aspect. Finding a way to make it safe, finding protocols to put in place to keep us separated from each other certainly has played a factor and us being able to go back and be one of the first sports back and now catching up our schedule to regular schedule program now that we start our Playoffs. NASCAR leadership has done a really good job of doing that and putting everything in place for us to get to this point. Now we just need to assume this season is no different other than the lack of practice that we're going to have through the Playoffs and we'll just go from there."
What is the respect level like between yourself and Kevin Harvick? Do you expect that to change during the Playoffs?
"I don't think so simply because the championship is won in the final race where I think if this was a 10-week playoff where the champion was crowned after his 10-race performance then yeah, maybe there's an opportunity there for head games or whatever it might be. Even though I think we're pretty much old and too old for that. We have a lot of respect between each other, our teams do as well and we're going to battle each other at some point in these Playoffs, but we know that we both need to make it to the final four. I think the right scenario is that we're at Phoenix together battling it out for the championship. There's a lot of work that has to get done to get us to that point, but that's probably the right thing when you think about how a championship should be crowned. Our format is a little different and you have to go out and win that final one. I don't think that we will race each other any different than what we have all season long. The only time it would ever change would be in that final race."
What has it been like to be at-track without fans?
"It's different. It's certainly not ideal, but we're still able to put out a product on Sundays that people enjoy and it's entertaining. Our sport probably looks as good or as it did before. It shows well on TV even though there's no one in the stands. The on-track action is no different. I certainly, it stinks that they're not there because I wish that the fans could enjoy that Playoff atmosphere, but also understand that we have to keep everyone safe. On the race tracks that we do have fans, you can feel that energy, you really can. Even though it's just a few thousand people, that little bit does matter and you can certainly feel the intensity just a little bit different before and after a race. We're hoping they get back to a race track soon. We certainly enjoy having them around. That's why we're out here doing this is to entertain them. It sucks we're only doing it on TV right now, but pretty soon hopefully we'll have them back in full capacity."
Why is Richmond one of your favorite tracks?
"It's one of my favorite tracks for one good reason, it's 30 minutes from where I grew up and we used to go out there and watch the races. Every time NASCAR would come into town, me and my family went out to Richmond and watched them. Even though it's three-quarters of a mile in length, it really drives like a lot of the short tracks that I grew up racing on where you have to have your car handling a certain way, you have to turn good and you have to have forward bite off the corner. It drives like a true short track so that's what I enjoy about it the most. That and the success we've had there, those three things makes me excited every time I roll through the tunnel there."
Are you looking forward to seeing Washington play football on week one?
"It's awesome that football is going to be able to happen, it looks like, crossing our fingers as things change day to day. I'm excited for it. Obviously they made a lot of changes within that organization itself even beyond the players. Excited to see where it goes this year. I always temper my expectations. I like to have low expectations and then beat it. I don't like to oversell anything. Let's be patient and see how this thing turns out."
What makes Phoenix such a unique race track?
"I like Phoenix Raceway in particular because they've really invested in that race track for the fans and they're experience. A lot of money has been put into there from the fan zone inside the race track around victory lane to the midway there as well. The fans have always come out to that race track in full force even when it's just a regular season race. It's very deserving to be the championship race. I always look forward to going to that race track and like Richmond, it drives very much like a short track. You have to bring you're A-game if you're going to win there."
Do you think Kyle Busch could get hot and make a run for the championship in the Playoffs?
"It's possible. It's absolutely possible. I think we even saw it last year. He (Kyle Busch) was the least championship favorite going into the final four and he won the race and he's champion. Anything can happen in our sport, especially the way this format plays out. You do everything you can for 35 weeks, you put yourself in good position and then you just hope and pray that things work out for you in that final race so you can be a champion. I know he's got race-winning equipment. Yeah, are they off-key right now? Yes, a little bit, but certainly if anyone has a chance to get hot, it could be Kyle and his team. They know what they're doing, they've got championship pedigree and they know how to get through these 10 weeks. They've shown that many, many times by making it to the final four even when they haven't been at their best. Certainly, it's a team that will be a threat."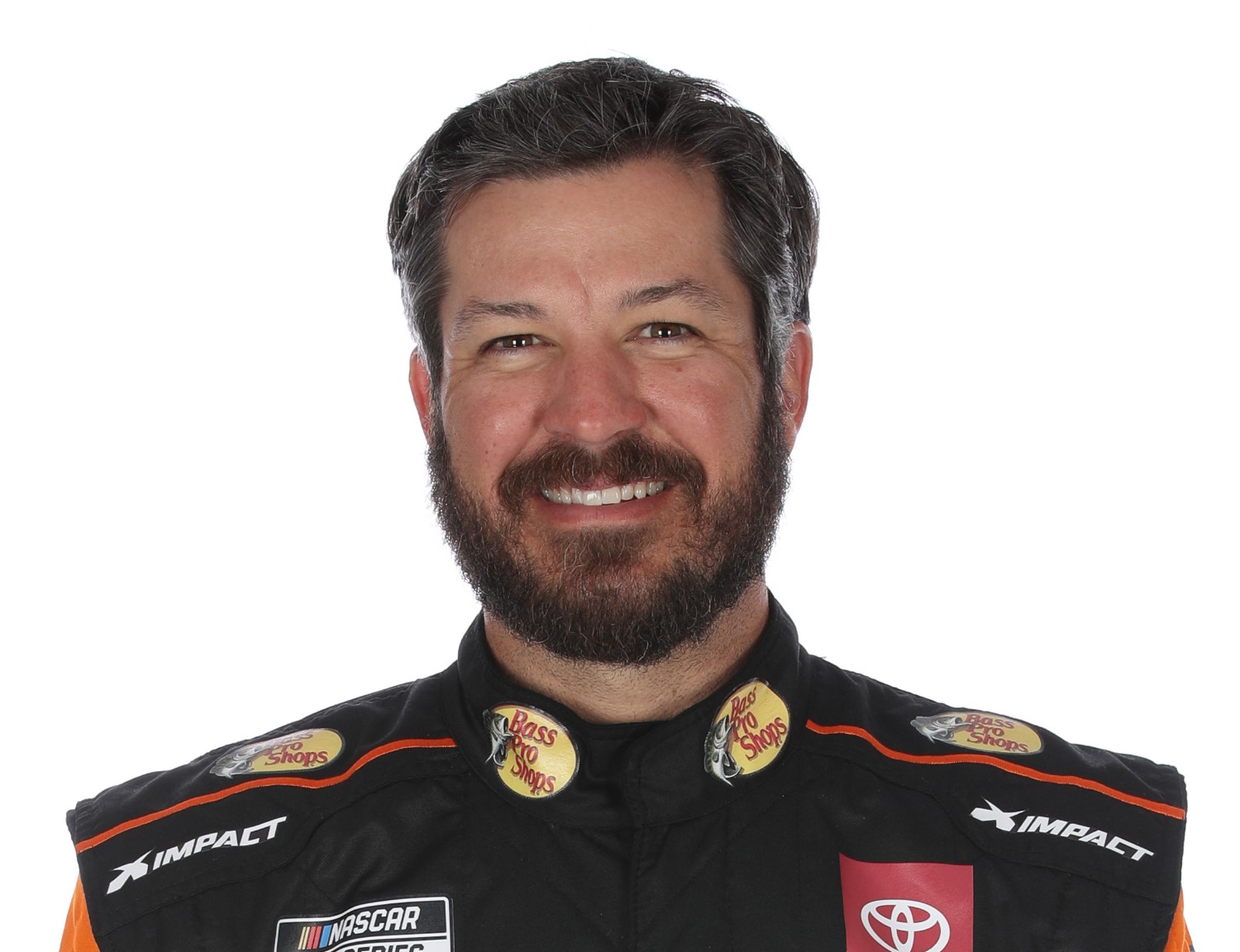 MARTIN TRUEX JR., No. 19 Bass Pro Shops Toyota Camry, Joe Gibbs Racing
What is one surprise or dark horse team that you think can make a run in the Playoffs?
"If you want to go with a dark horse, I'll have to say Cole Custer."
Interesting choice, why is that?
"I don't know. I just picked him. I mean, he's an underdog, right. He's a rookie. I don't know. Honestly, I don't expect a lot of surprises, in general, when it comes to Playoff time. I think the strong teams always rise to the occasion, but you asked me for a dark horse, so I picked my dark horse (laughter)."
This round ends in Bristol. Do you think the aggression level is going to be up?
"I think it has that potential. I think anytime you are at Bristol, it has that potential. I think any cutoff race – it always seems to raise the potential of that, but you think about the All-Star Race being there, and thinking about no points and everybody going for it and it seemed like a pretty tame show. I don't know. I think if you look at Bristol, it's hard to predict really what's going to happen. It depends on a lot of things. It depends on the PJ1, the tires and whether there is a full moon or not, I guess, maybe. We've seen Bristol produce a lot of different kinds of races in the last couple years really, and it has the potential to go crazy and it has the potential to be calm. I just don't know if you can really say what's going to happen there."
As you go into the Playoffs, what are you curious to see?
"I'm just focused on our team and what we've been doing. I curious to see if we can step it up to that next level. I feel like we can. I feel like we are right there on the cusp of it. You look at what we've done the last 10 races, I feel like we have been a top-three car every single race. We've had opportunities to win slip away, so hopefully, I look forward to seeing if we can take those seconds, thirds, and fourths and turn them into wins. That's ultimately what it takes to win the championship. If we can do that, I'll be happy. That's what I'm ready to see, and hopefully we will see it soon."
Is everyone racing for four spots at Phoenix or two given the advantage that Denny Hamlin and Kevin Harvick have?
"I still think there's probably at least three open. I mean, there's no guarantees right. Yeah, those guys are running good. They have a lot of Playoff points and I've been in that position before and I think if you are in that position you still understand there's opportunity that you couldn't make it. It would be a huge disappointment. It would be a huge surprise if those two didn't make it for sure, but there's always outside opportunities, for sure. Yeah, there's a chance you are only racing for two spots, but again, you never know. I think for us, we go into the Playoffs and feel like, if we win a race every round, then we are set. That's kind of our mindset."
Have you and Denny (Hamlin) ever commiserated about last season at Homestead, where you both had fast cars but had things happen and you didn't win the championship?
"No, we haven't really talked about it, honestly. It's water under the bridge. It's part of racing. Some days it's your day, some days it's not. For both of us, it wasn't . I don't know if either one of us would even care to talk about it when we didn't have to. If you know what I mean. It's one of those things. Yeah, we've never talked about it."
With it being the first Playoffs with James Small on the top of your pit box, how do you think that changes how you maneuver these next 10 weeks?
"I feel good about James and his decision making. I think throughout the year he has gotten stronger, more confident in his decisions. That's really the key. I feel like he's a guy that is not going to crack under pressure. That's really the main point. If you have a guy that is prone to cracking, that's never a good feeling – 'when you're like okay, the cautions came out, what are we going to do. Ahh, well we could do this, or we could do that, or you know.' I think he's gotten pretty good throughout the year. I have confidence in him. There's going to be some chances I'm sure for that to get tested in the Playoffs, but I'm sure he's going to do a good job with it, and we will see how it goes."
Do you feel like you are going into Richmond well prepared?
"Yeah, absolutely. I feel really good about it. I'm looking forward to that race. It was unfortunate that we missed out on that first one earlier this year. It's such a great track to race at. A lot of fun. I feel very confident in our abilities to go there and be competitive, and hopefully, pull off the three-peat. It's going to be a challenge. With no practice again and going back to the low-downforce package for Richmond that we raced there two years ago, is going to change things up. We will have to be ready for that and prepared. I know it will be a good race, and I'm looking forward to it."
Is your teammate Kyle Busch capable of making a run at the championship after a terrible regular season?
"Yeah, I would say absolutely. If you look at our organization, how strong it is, and if you look at Kyle, and what he's been able to do over the years. If they got hot, absolutely. He's run well enough this year, he's close. He probably should have a few wins if it wasn't for crazy things happening as well. It's definitely a possibility. I would say I'm against it happening (laughter), because I'm hoping I'm the guy that does that, but it's definitely a possibility."
As we talk about the 2021 schedule, there has been a lot of discussion about shorter races. What are your thoughts on less 500-mile races?
"In my opinion, there's just a few races that you just can't change. Darlington is one of them. There's the Daytona 500, there's the Southern 500, there's the Coke 600, and there's the Brickyard 400. Those names and numbers go together, right? So, I think absolutely. There's time for it, and definitely an opportunity for races to be shorter, I think. This year, as tough as it has been and as unfortunate as it has been for so many people and just for all of us really, but especially for the sport to try different things and see how they work. We would have never done no practice, no qualifying ever. It would have not happened if it were not for COVID, and now we are talking about next year, maybe doing some of these weekends. We would have never run shorter races. We would have never run mid-week races. All of these things that were never going to happen, happened this year because of the virus. So as bad as it has been for everybody, there's been a little bit of opportunity for NASCAR to try things, and I think we have seen shorter races work. We have seen people enjoy those, and we've seen mid-week races, and doubleheaders. All of these things that have worked well, so I think the opportunity is there for all of those things to happen in the future, but there is a handful of races that need to stay the length that they are currently."
How important is capturing momentum in the Playoffs?
"I definitely think it's a positive thing. I think it's something that we've looked at and feel good about. In racing, consistency is always a big key. Winning a race, getting lucky and winning a race here or there to get in the Playoffs, doesn't give you a great feeling that you can go win a championship. Running top-three, top-four every week, gives you a great feeling that you can go win a championship. It's easier to go from second or third to first than it is to go from 15th to 20th to first. It's a good feeling. I've been saving for weeks that I feel really, really good about our team and where we are at right now. I feel as confident as I ever have coming into the Playoffs. So definitely excited about the next 10 weeks and looking forward to making something happen."
What's the one trait you need to make it into the Final Four?
"Well, you've got to be resilient. There's going to be times in the Playoffs when your back is against the wall or you need to make something happen. That's been the case for us throughout the years. Whether it's been a season where a lot of things have gone right or a season where things have gone wrong. At the end the day, it's 10 races to get in and you have to be resilient. You are going to face challenges along the way."
Is this one of the most pressure packed Playoffs for you with the amount of Playoff points that you have?
"I think the first couple rounds you just don't want to beat yourself. Obviously, as the field narrows down, the cars get stronger and things become more difficult. It's harder to gain points as you widdle down the field as the stronger guys rise. Granted if we are still one of them, it's hard to gain. We've been in position before.  In 2015, we made the Final Four without winning a race. We did it with consistency. We didn't have a lot of Playoff Points. We've been on the other side of it. We've had the most and didn't even need them. That's what I look at – the years that we were strong, and we were consistent, and we had a lot of Playoff points. We didn't even have to use them. That's what gives me confidence. Hopefully, we can repeat that and not need them, but you never know. Certainly, I would feel better to have them because it gives you that thought of 'hey, we can have a mulligan here or there. If something crazy happens, we can get through it.' Not having that, it's tougher to deal with for sure. No question about it."
How much confidence do you have going into the first round with the previous success you have had there?
"I'll be honest. Those are a lot of stage points. That's a really cool thing to hear. But I mean, honestly, I don't really look at it that way. I just look at these are a couple of tracks where we can win, for sure. It's time to execute, so let's go get a win here in the first three."
What is the one thing that has kept you from the win here in the last few races?
"I guess it depends on which race. There's been different things here and there. I think at times, we have not been the best car, and at times, we have been. It's really not just been one thing. I think it's a combination of things. We've had a few races where the strategy has got mixed up a little bit, and we lost control of the race. In a few races, I felt like we probably should have won, but I feel like in general, other than two or three races, we have optimized what we had and ran second or third."
You ran well at Phoenix and New Hampshire. How critical is it to run good at Richmond to build the notebook for Phoenix?
"I think it's important to run well with the package, more so, than it's important to run well at Richmond. I think Richmond and Phoenix are very, very different race tracks. I just don't see a lot of correlation there, just because Richmond, you talk about high tire wear, high fall off. Phoenix, you don't really have that. I think it's a lot different, but I think running well with this package to have confidence with it is obviously huge, a huge deal. Running well at New Hampshire is probably closer resembling to Phoenix and the things you fight there. It feels good to run well. In the spring race, I would say Phoenix is pretty unique mile-type track, and you are probably going to lean on and think about how you ran in the Spring there versus any other tracks. It was good to run well there. We ended up getting run over but that's part of racing, but we were definitely not good enough to win, so we need to figure out how to find more. We've been close there with the low downforce package in the past. We've ran second. We've ran third. We've led some laps here and there, but we've never been a dominate car. Hopefully, we will be in the final four and have to figure this out, but it would be nice to figure out how to be the guy to beat there."
A match made in fitness-geared heaven, it seems.