F2: Tsunoda tops fourth Free Practice of 2020 in Monza
Carlin's Yuki Tsunoda (above) topped his fourth FIA Formula 2 Free Practice session of the season in Monza. There was very little separating the top three, with Tsunoda finishing just 0.058s ahead of ART Grand Prix's Christian Lundgaard, with Hitech Grand Prix's Nikita Mazepin another 0.005s back.
Fresh from Formula 1 FP1, Roy Nissany made a swift transition from the Williams FW43 to his Trident machine in time for F2 Free Practice to be the first man out on track, and the first to set a flying lap around Monza. zzzz
Nissany used his early experience of the circuit to his advantage, notching 1:33.297 to set the fastest of the early lap times ahead of Mick Schumacher. The German went one better the next time around, stealing P1 from the Israeli by dipping under 1m 32s. On the same run, Tsunoda managed to leap up to second, just 0.008s behind.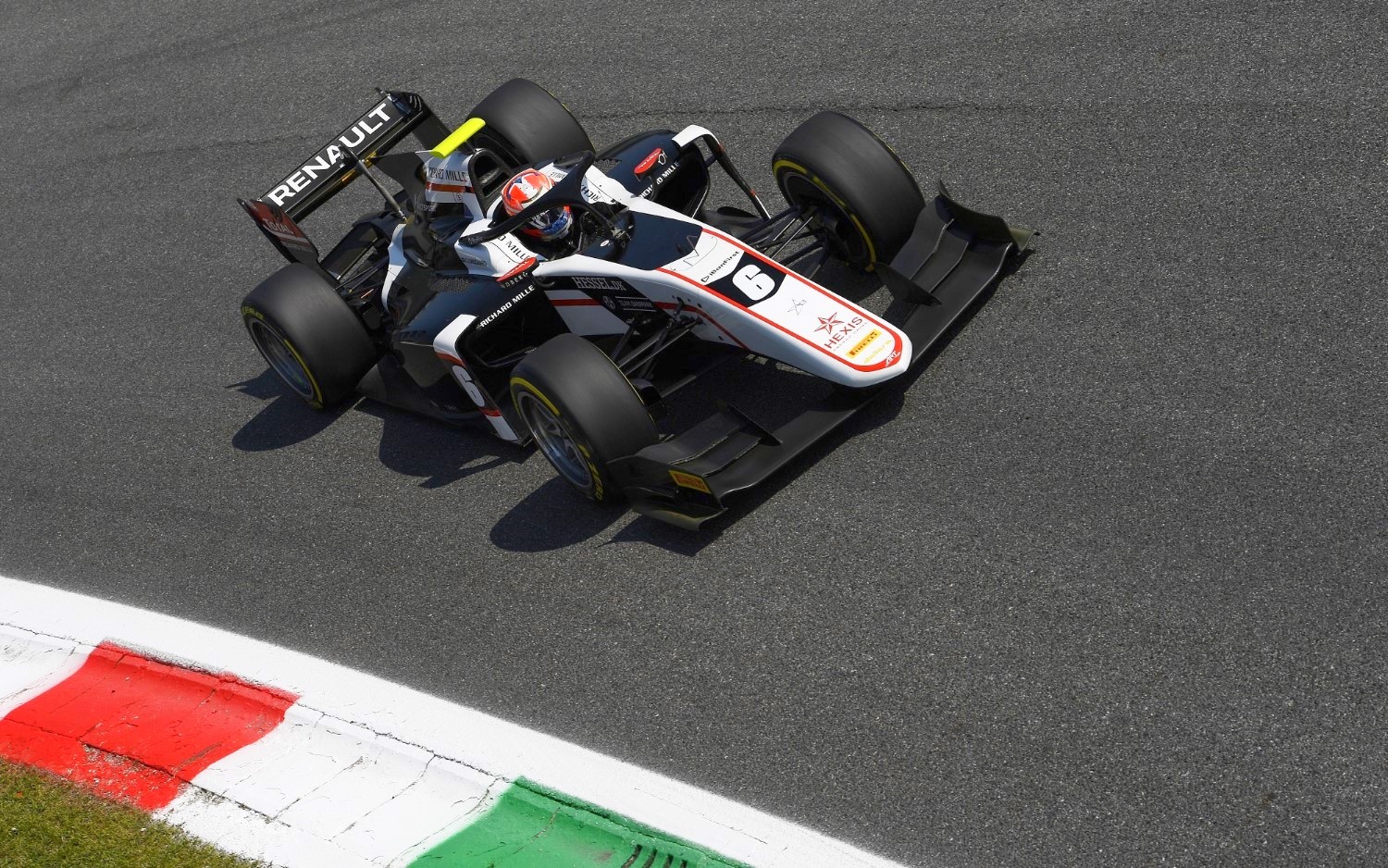 The Carlin racer has already topped Free Practice three times in F2 and was clearly after a fourth, finding more pace around the Autodromo Nazionale di Monza to jump up to first, ahead of his return to the pitlane.
The cars returned to the track, but any fast laps were brought to a brief halt as Guilherme Samaia's Campos started smoking. The Brazilian was forced to pull over onto the grass and retire, bringing out a Virtual Safety Car.
The session got going again shortly after, but no one could match Tsunoda's speed. Lundgaard came closest, but was 0.058s off. From here, focus shifted to long-runs and data gathering, allowing Tsunoda to hold on to first, ahead of Lundgaard and Mazepin.
Dan Ticktum and Marcus Armstrong completed the top five, ahead of Callum Ilott, Schumacher, Pedro Piquet, Luca Ghiotto and Jack Aitken.
Tsunoda looks to have picked up from where he left off in Spa-Francorchamps, when he took pole position and the Feature Race win. The Carlin driver will hope to carry this form over into qualifying later today at 5pm (local time).
Monza F2 Practice Results
| | | | | | | | |
| --- | --- | --- | --- | --- | --- | --- | --- |
| Pos | No. | Driver | Teams | LAPS | TIME | GAP | INT. |
| 1 | 7 | Y. Tsunoda | Carlin | 21 | 1:32.169 | 0.000s | 0.000s |
| 2 | 6 | C. Lundgaard | ART Grand Prix | 19 | 1:32.227 | 0.058 | 0.058 |
| 3 | 24 | N. Mazepin | Hitech Grand Prix | 19 | 1:32.232 | 0.063 | 0.005 |
| 4 | 2 | D. Ticktum | DAMS | 21 | 1:32.444 | 0.275 | 0.212 |
| 5 | 5 | M. Armstrong | ART Grand Prix | 18 | 1:32.522 | 0.353 | 0.078 |
| 6 | 4 | C. Ilott | UNI-Virtuosi | 21 | 1:32.632 | 0.463 | 0.110 |
| 7 | 20 | M. Schumacher | PREMA Racing | 15 | 1:32.637 | 0.468 | 0.005 |
| 8 | 12 | P. Piquet | Charouz Racing System | 21 | 1:32.652 | 0.483 | 0.015 |
| 9 | 25 | L. Ghiotto | Hitech Grand Prix | 17 | 1:32.695 | 0.526 | 0.043 |
| 10 | 9 | J. Aitken | Campos Racing | 21 | 1:32.726 | 0.557 | 0.031 |
| 11 | 17 | G. Alesi | BWT HWA RACELAB | 18 | 1:32.852 | 0.683 | 0.126 |
| 12 | 21 | R. Shwartzman | PREMA Racing | 19 | 1:32.917 | 0.748 | 0.065 |
| 13 | 11 | L. Delétraz | Charouz Racing System | 22 | 1:32.929 | 0.760 | 0.012 |
| 14 | 14 | N. Matsushita | MP Motorsport | 20 | 1:32.946 | 0.777 | 0.017 |
| 15 | 1 | J. Vips | DAMS | 20 | 1:33.016 | 0.847 | 0.070 |
| 16 | 8 | J. Daruvala | Carlin | 20 | 1:33.030 | 0.861 | 0.014 |
| 17 | 16 | A. Markelov | BWT HWA RACELAB | 18 | 1:33.194 | 1.025 | 0.164 |
| 18 | 22 | R. Nissany | Trident | 20 | 1:33.230 | 1.061 | 0.036 |
| 19 | 3 | G. Zhou | UNI-Virtuosi | 19 | 1:33.249 | 1.080 | 0.019 |
| 20 | 15 | F. Drugovich | MP Motorsport | 21 | 1:33.465 | 1.296 | 0.216 |
| 21 | 23 | M. Sato | Trident | 19 | 1:33.485 | 1.316 | 0.020 |
| 22 | 10 | G. Samaia | Campos Racing | 10 | 1:34.090 | 1.921 | 0.605 |