NASCAR to convert Fontana into a short track
(Update)
The first phase of the planned reconfiguration of Auto Club Speedway being turned into short track.
Bleachers are being removed, ends of grandstands will be torn down before the next NASCAR weekend in the spring of 2023. That will be the last race on the 2-mile oval.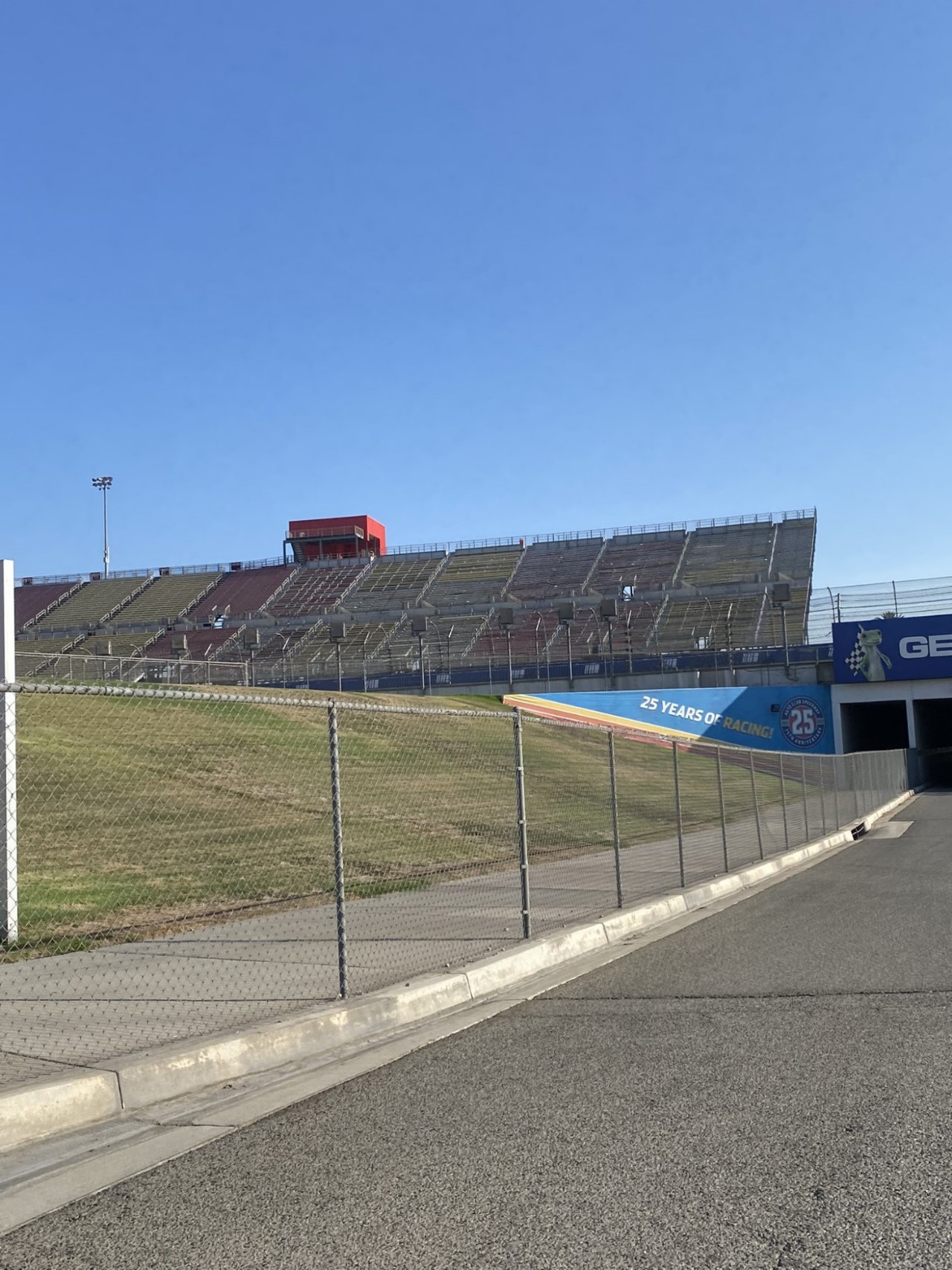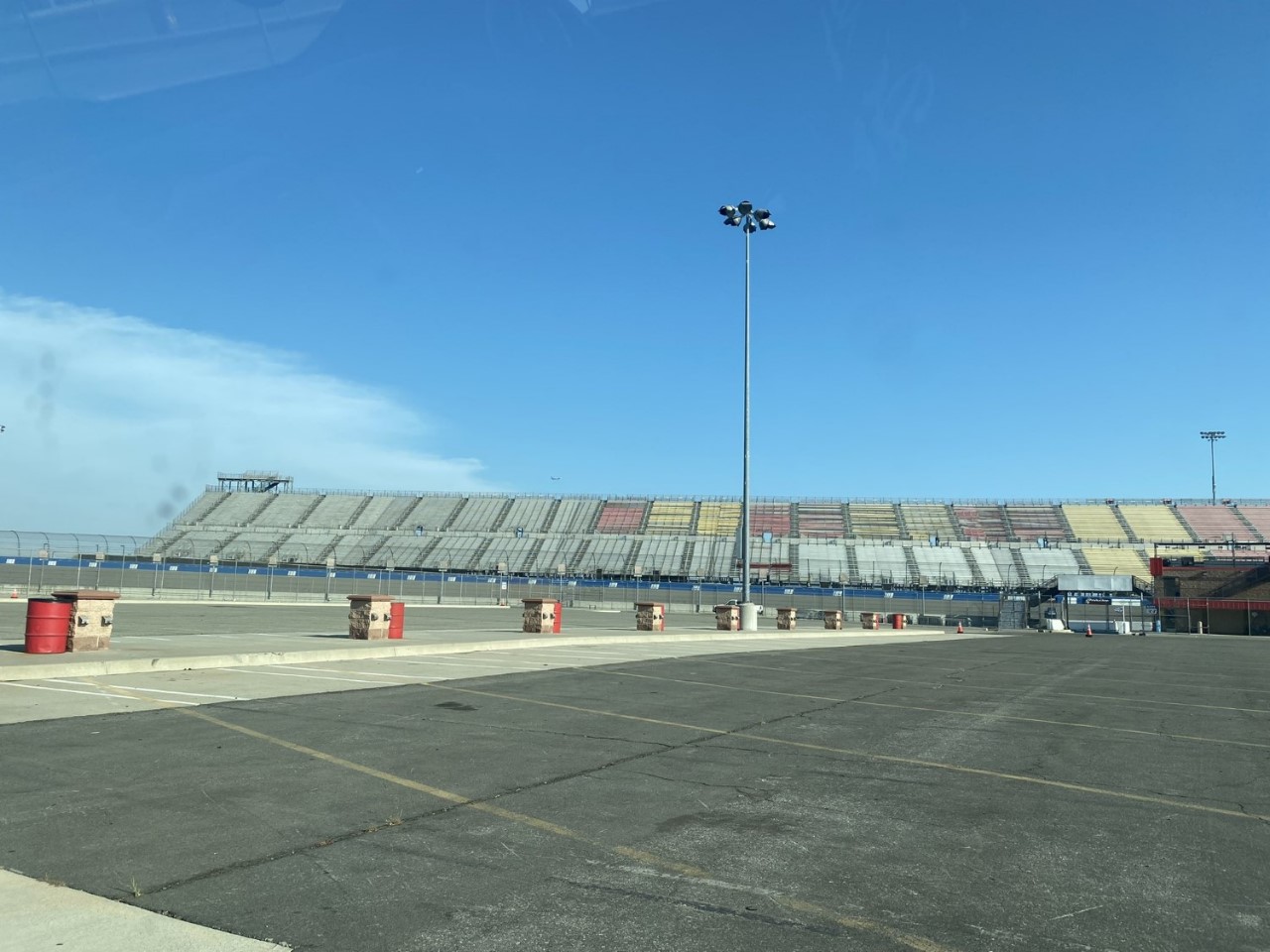 ---
September 8, 2020
Plans are in the works to convert Auto Club Speedway, a 2-mile track in the Inland Empire area of Southern California, into a half-mile short track, The Athletic reports. There are currently only three short tracks on the Cup Series circuit and no big NASCAR oval has ever been converted into a smaller layout. Unable to fill all the seats at these big tracks, downsizing has to be an option.
NASCAR submitted site plans to San Bernardino County on Tuesday, laying out a proposal that will involve remodeling much of the existing infrastructure while also reducing the size of the property's footprint to free up land for other uses or an eventual sale. According to the plan, which is being called "Next Gen in California," the track would have long straightaways like Martinsville Speedway but high-banked corners like Bristol Motor Speedway.
It takes a lot of land to make a 2-mile oval. The surrounding real estate in Fontana, California has been highly developed around the track, raising the value of the land from it's 90's debut.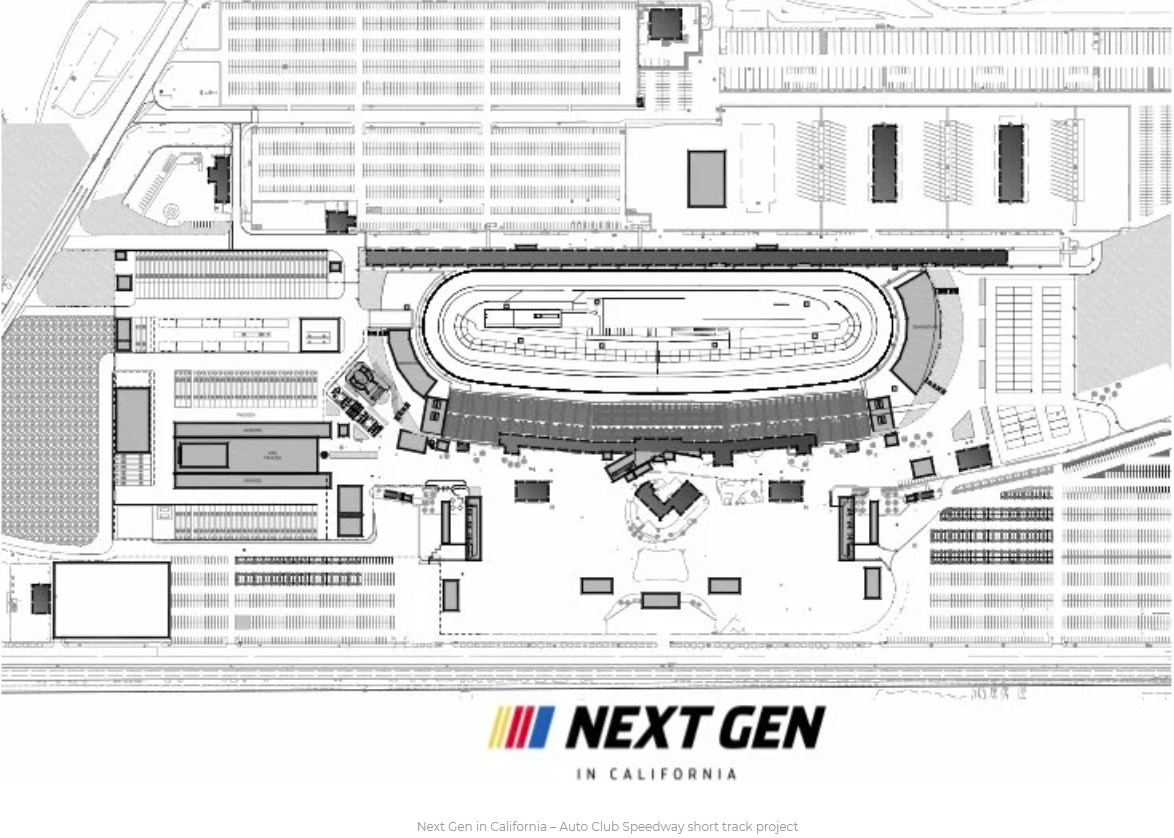 What if the track was smaller?
That appears to be on the drawing board. California could become NASCAR's newest short track.
Plans have surfaced which show a conversion of the 2-mile oval to a 1/2 mile short track.
It would feature long straightaways, similar to Martinsville. The corners would be narrow, like Martinsville but high banked, like Bristol.
Plans have already been filed with San Bernardino County.
NASCAR hopes to begin construction after the Spring 2021 race. With the newest short track making its debut in 2022.