Vettel set to upstage Ferrari at Mugello
(Update)
This rumor is upgraded to 'fact' with today's announcement.
---
September 9, 2020
Rumor has it that Sebastian Vettel (pictured above), after being unceremoniously dumped by Ferrari before the season started, and then giving him almost the worse car on the F1 grid this year, is set to upstage Ferrari at its big 1000th GP celebration this weekend in Mugello.
Make no mistake about it, this is a big weekend for Ferrari.
Their most eagerly awaited moment of the year has arrived as Scuderia Ferrari prepares to tackle the 1000th Grand Prix in its history before 6,000 die-hard tifosi. Not only that, but this milestone takes place at the Mugello Circuit, the facility owned by Ferrari, which gets to host a round of the blue riband category of motor racing for the very first time.
The Maranello marque has planned several initiatives, starting with a celebratory livery. Over the weekend, the SF1000s will feature a Burgundy color, which is a faithful reproduction of the shade of red of the very first Prancing Horse car, the 125 S, and of  the 125 F1 which took to the track in the Monaco Grand Prix on 21 May 1950.
But the big news that is anticipated is that Vettel will be announced as the new driver for Racing Point (to be renamed to Aston Martin next year), replacing Sergio Perez who has announced he won't be back.
Vettel, still a Ferrari driver, may get more attention than Ferrari on their big weekend.
Given that the Racing Point cars are now faster than Ferrari, and they use the superior Mercedes power unit, means Vettel may be smiling ear to ear (see photo above) despite having to still wheel the Ferrari slug this weekend.
Vettel's season has been one of misery with a Ferrari team that makes strategy errors, chassis design errors, and has an engine about as powerful as an F2 car after getting caught cheating last year.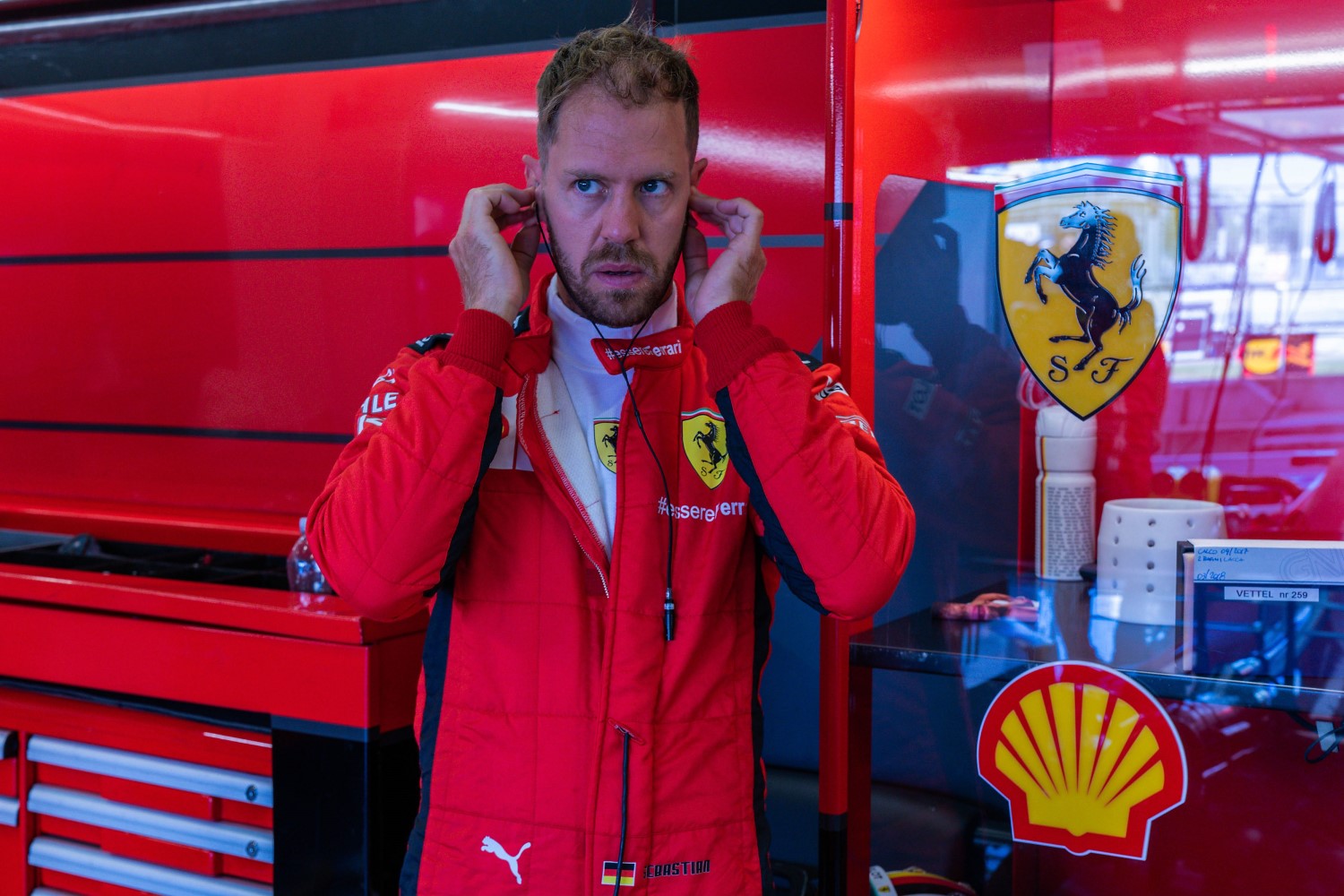 Never one to air dirty laundry in public, Vettel has remained dignified ever since the announcement of his dismissal. There's been one or two barbed comments, mixed with radio messages laced with a venom that didn't exist in prior seasons, but Vettel and Ferrari's divorce hasn't broken down into complete 'War of the Roses' just yet.
Racing Point owner Lawrence Stroll is a billionaire with money to burn.  He's tied to the hip with Daimler, Mercedes-Benz and Mercedes F1 boss Toto Wolff who has invested in the team. There are even rumors Wolff will eventually make his way to run the team.
"Checo (nickname for Sergio Perez) has been part of the Silverstone family for seven years and in that time has become one of the most complete drivers on the grid." said Racing Point team boss Otmar Szafnauer, who was spotted giving Sebastian Vettel a lift in his own Ferrari road car over the British Grand Prix weekend.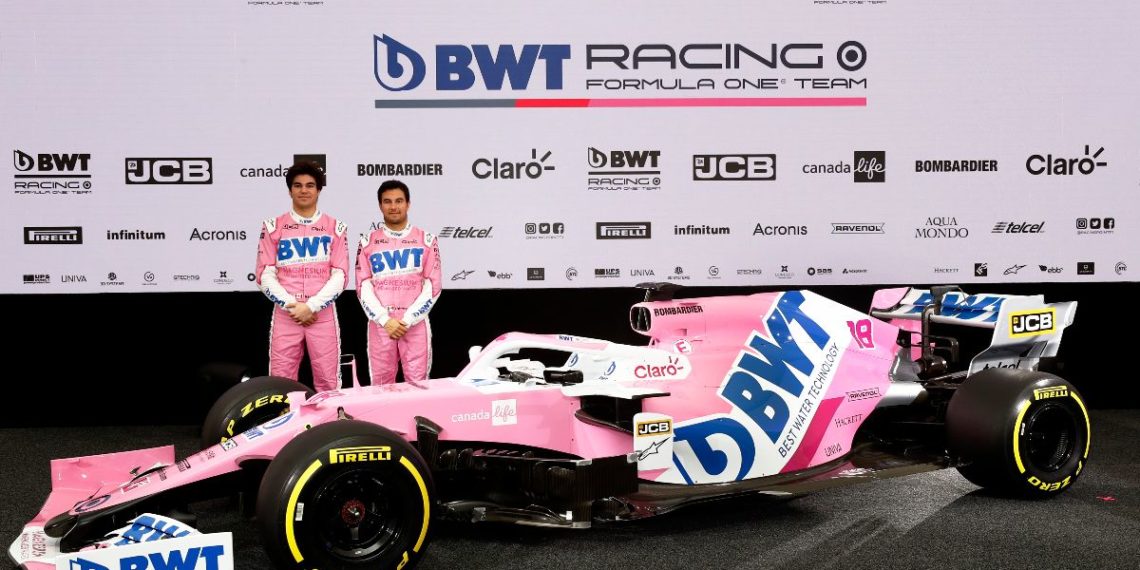 ‍"Blisteringly quick on Saturday and Sunday, he's established his reputation as a tenacious racer and together we have enjoyed some fantastic moments. If there was ever a sniff of a podium, Checo was ready to pounce, and those five podiums represent some of the finest days in the history of this team."
‍"Outside of the car, Checo is a true character and a good friend, and it's been a pleasure working with him for such a long time.
‍"Although we will say goodbye at the end of the year, there are still nine races to go and plenty of opportunities for Checo to make some more special memories with this team."