Rumor: Aston Martin/Force India Team to lose 'pink' livery
(Update)
This rumor is upgraded to 'fact' today. Lance Stroll let the cat out of the bag in Sochi.
In recent years the livery of Racing Point has been perhaps the most striking. The all pink livery is quite unique in Formula 1 and so as a fan of the team it is not very difficult to discover your favorite drivers during a Grand Prix. In 2021 this might be a bit more difficult if the team chooses other colors.
in Sochi Stroll announced that Aston Martin's car will be dressed in 'British Racing Green' in 2021. This green is Britain's international racing color and although there is sometimes discussion about the exact hue of the color, a dark, deep green can be assumed – it's connection to British Aston Martin.
Mark Antar Design did the renderings below based on these colors. The question is what will happen to sponsor BWT? Will we see the pink colors on another car in 2021 or will the sponsor stay connected to Aston Martin?
2021 Aston Martin livery concept#f1 #formula1 #LiveryDesign #F1Livery #AstonMartinF1 #RacingPoint pic.twitter.com/bRNzrfKGXg

— Mark Antar Design (@markantardesign) August 13, 2020
September 17, 2020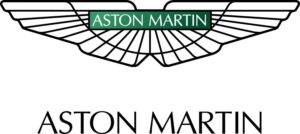 Rumor has it – according to AutoRacing1.com sources, the Force India F1 team, to be renamed Aston Martin next year, will no longer run the pink BWT livery.
Instead, the team will run the British Green colors of Aston Martin.
Lawrence Stroll has a big investment in Aston Martin – the car company – and plans to use F1 to enhance the brand and sell more road cars.