Bottas over Verstappen in final Tuscan GP practice
Valtteri Bottas was on top at Mugello once more, the Finn posting an impressive 1m 16.530s in final practice for the Tuscan GP.
Less than one tenth separated the top three, with Red Bull's Max Verstappen second and Mercedes' Lewis Hamilton third.
Behind the top three, things became very interesting indeed. Lance Stroll was 'best of the rest' while Pierre Gasly was a very impressive fifth despite setting his lap on slightly older soft tires.  Sergio Perez was also there or thereabouts, and so is Charles Leclerc in the top 10 in 7th for Ferrari.
That will be a big bonus for Ferrari here if they can get one car into Q3 in qualifying. Sebastian Vettel though sadly looks off the pace, and his struggles to get on top of the SF1000 continue.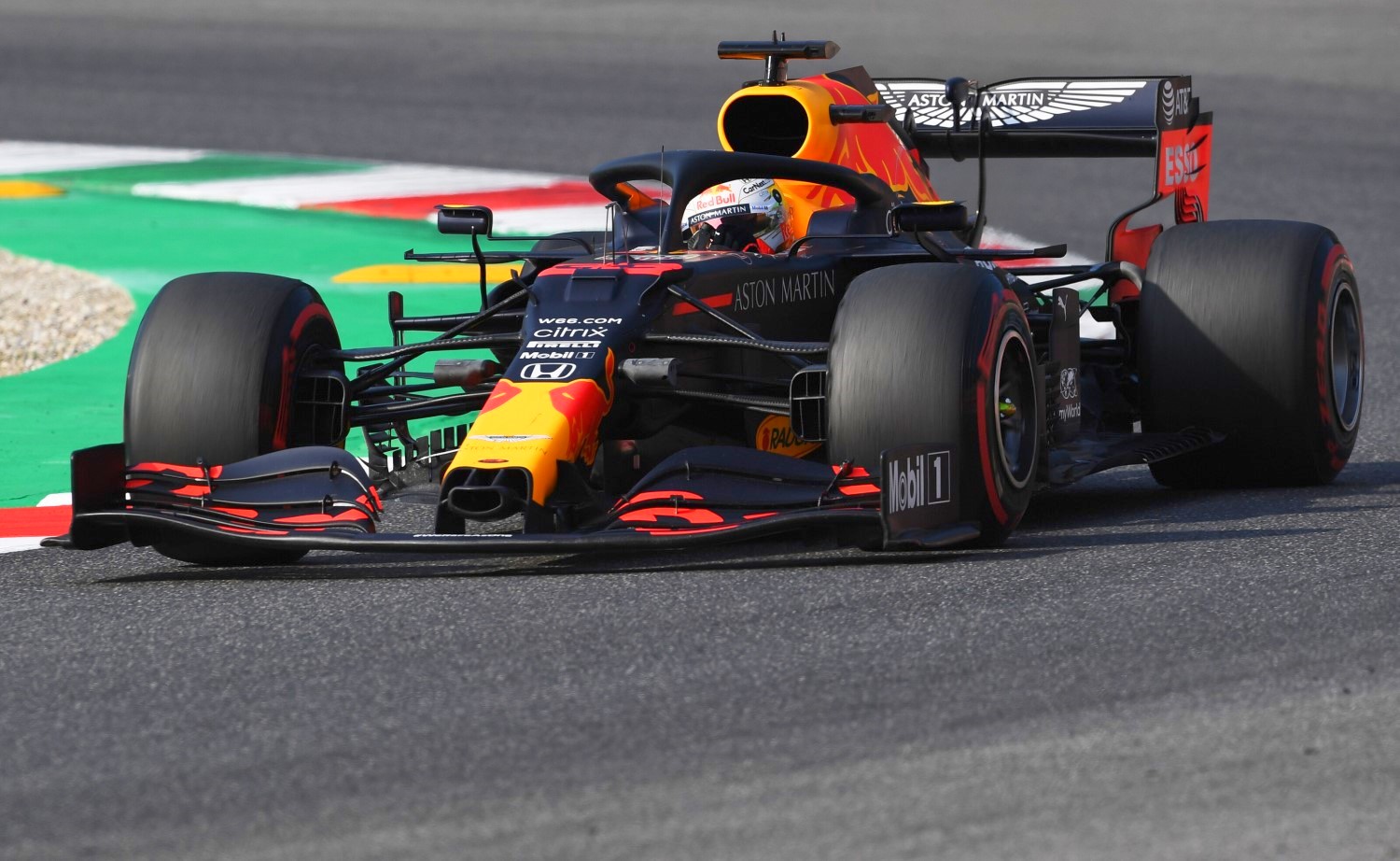 The bigger loser out of the session was George Russell. Just one lap was all he managed before brake by wire issues sent him scurrying back to the pits – and he'll be heading into qualifying unsure of how much this track has evolved since yesterday.
So – Bottas, Hamilton or Verstappen? Who will grab the inaugural pole here in Mugello?
Stay tuned…..
Practice 3 Results
| | | | | | | |
| --- | --- | --- | --- | --- | --- | --- |
| POS | NO | DRIVER | CAR | TIME | GAP | LAPS |
| 1 | 77 | Valtteri Bottas | MERCEDES | 1:16.530 | +0.000s | 17 |
| 2 | 33 | Max Verstappen | RED BULL RACING HONDA | 1:16.547 | +0.017s | 10 |
| 3 | 44 | Lewis Hamilton | MERCEDES | 1:16.613 | +0.083s | 14 |
| 4 | 18 | Lance Stroll | RACING POINT BWT MERCEDES | 1:17.112 | +0.582s | 10 |
| 5 | 10 | Pierre Gasly | ALPHATAURI HONDA | 1:17.226 | +0.696s | 14 |
| 6 | 11 | Sergio Perez | RACING POINT BWT MERCEDES | 1:17.341 | +0.811s | 14 |
| 7 | 16 | Charles Leclerc | FERRARI | 1:17.488 | +0.958s | 15 |
| 8 | 23 | Alexander Albon | RED BULL RACING HONDA | 1:17.538 | +1.008s | 11 |
| 9 | 26 | Daniil Kvyat | ALPHATAURI HONDA | 1:17.627 | +1.097s | 17 |
| 10 | 8 | Romain Grosjean | HAAS FERRARI | 1:17.635 | +1.105s | 19 |
| 11 | 31 | Esteban Ocon | RENAULT | 1:17.746 | +1.216s | 13 |
| 12 | 55 | Carlos Sainz | MCLAREN RENAULT | 1:17.768 | +1.238s | 19 |
| 13 | 99 | Antonio Giovinazzi | ALFA ROMEO RACING FERRARI | 1:17.812 | +1.282s | 15 |
| 14 | 7 | Kimi Räikkönen | ALFA ROMEO RACING FERRARI | 1:17.843 | +1.313s | 17 |
| 15 | 20 | Kevin Magnussen | HAAS FERRARI | 1:18.039 | +1.509s | 17 |
| 16 | 6 | Nicholas Latifi | WILLIAMS MERCEDES | 1:18.072 | +1.542s | 16 |
| 17 | 3 | Daniel Ricciardo | RENAULT | 1:18.142 | +1.612s | 12 |
| 18 | 5 | Sebastian Vettel | FERRARI | 1:18.186 | +1.656s | 15 |
| 19 | 4 | Lando Norris | MCLAREN RENAULT | 1:18.826 | +2.296s | 19 |
| 20 | 63 | George Russell | WILLIAMS MERCEDES | | | 1 |