New Williams owners were at Mugello
The new owners of Williams made their first appearance at a race weekend during the Tuscan Grand Prix at Mugello (above and below).
Representatives of Dorilton and Eden Rock, the British-based investment management company which was involved in the team's sale, joined them at Mugello on Saturday morning. They are named in the photo caption below.
Williams was sold to US private capital firm Dorilton last month. The WIlliams family stood down following the Italian Grand Prix at Monza and Simon Roberts, who was hired in May, took charge as acting team principal.
"They spoke to us first thing in th] morning,"  the team's head of vehicle performance Dave Robson told Racefans.net.
"Really it was little more than an introduction. Obviously, Saturday morning is pretty busy for us."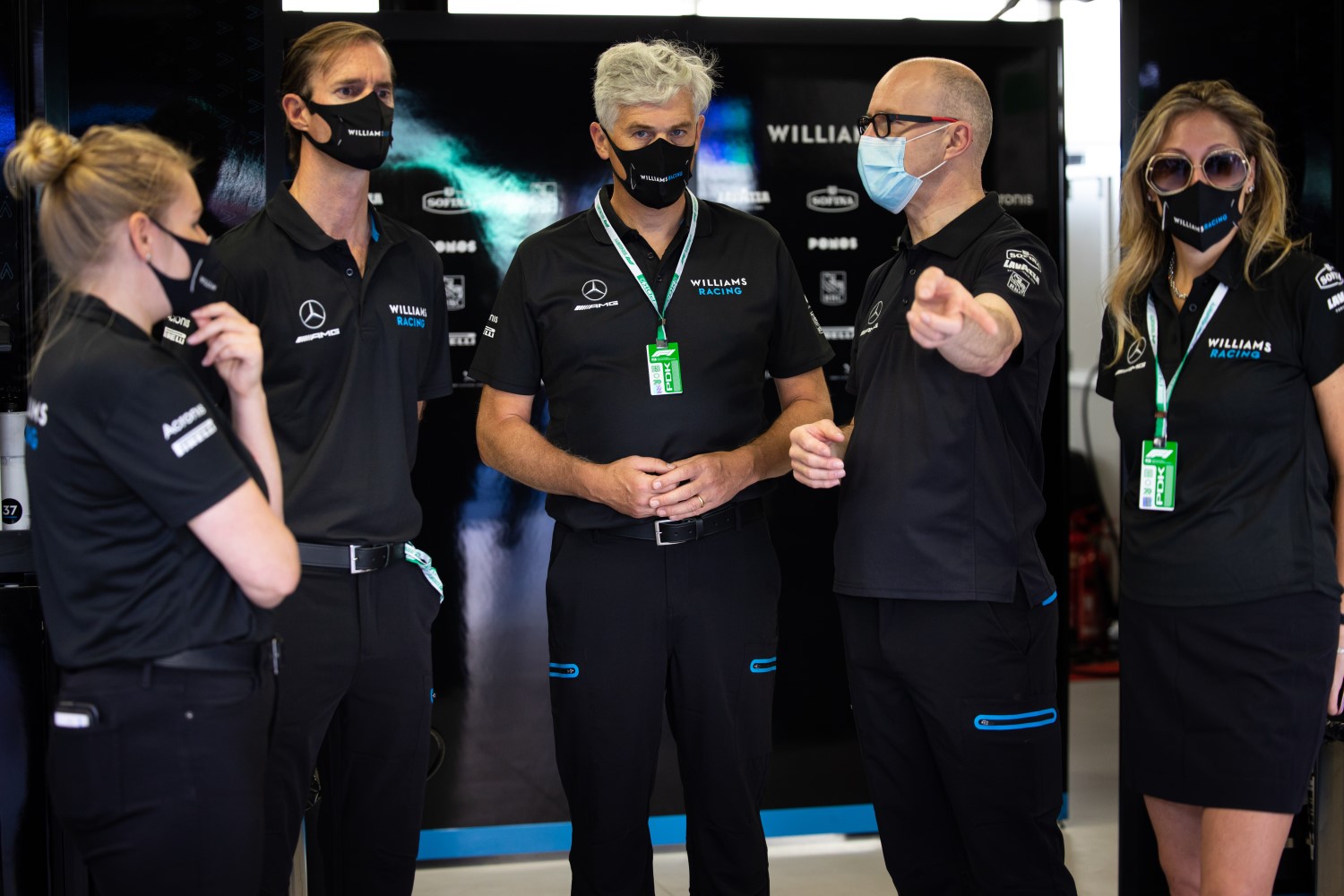 The new owners are conducting an extensive review of the 43-year-old team's operation before deciding their next steps.
"They introduced themselves and explained a little about how they see the next couple of weeks and how the reviews are going," said Robson. "But otherwise not too much yet, we've got plenty of time to really get to know them and understand where we're heading as a team."