Kimi Raikkonen takes shot at Lewis Hamilton, James Hunt
Kimi Raikkonen has never been afraid to speak his mind, and he decided not to hold back on social media when he saw Lewis Hamilton dressed like a nerd.
The Finnish superstar known as "The Iceman" delivered a hilarious jab at reigning Formula 1 champion Lewis Hamilton.
A photo doing the rounds on social media caught the eye of the 2007 world champion, but he decided to add a little something extra to the images.
A side-by-side collage shows off a shirtless James Hunt holding a cigarette between his fingers as he knocks back a drink.
Next to him is the six-time world champion Hamilton dressed head to toe in a matching outfit as he poses while riding a scooter.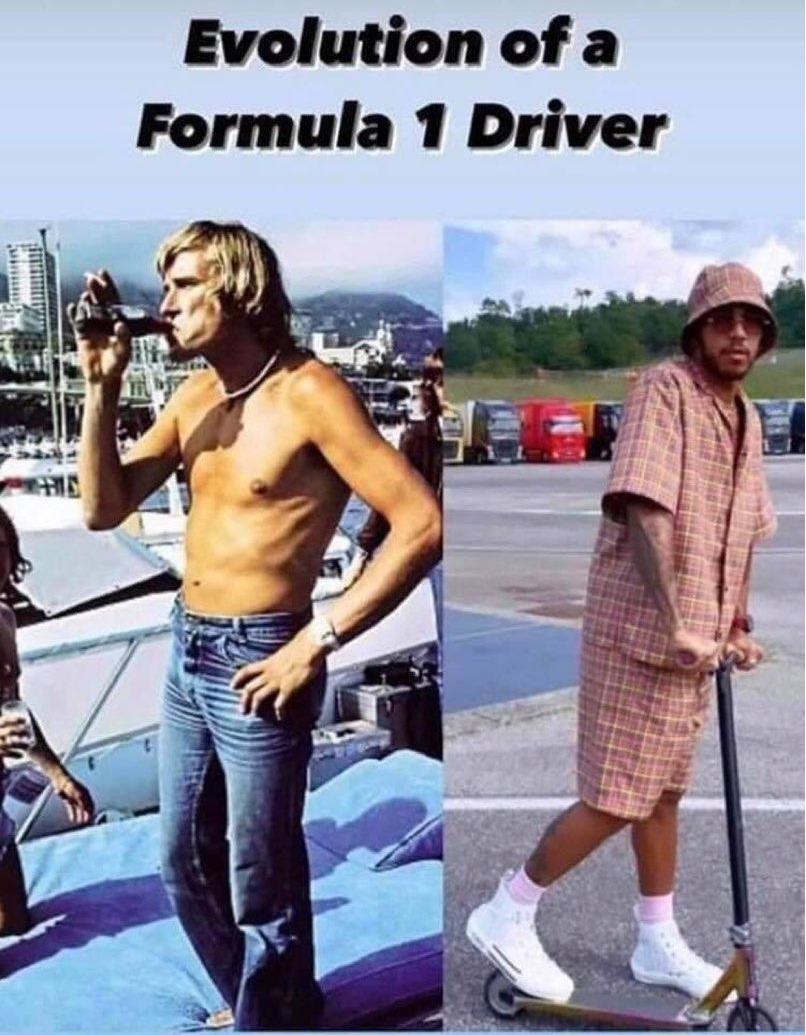 Raikkonen topped off the image with the brilliant caption: "Evolution of a Formula 1 driver".
Raikkonen, known to be a party animal, followed up the Hamilton swipe with an image (Top of article) of himself looking slightly intoxicated, with a cigarette also lodged in between his fingers, with the caption: "Don't worry, not all hope is lost yet!"