Rumor: One more F1 contract for Raikkonen
(Update)
(GMM) Frederic Vasseur has declined to say whether Kimi Raikkonen has already signed a contract to remain at Alfa Romeo in 2021.
It is now increasingly expected that 40-year-old Raikkonen will stay at the Swiss team to be an experienced teammate for likely F1 debutant Mick Schumacher.
Rumors at Sochi indicated Raikkonen has even signed a deal.
"Have I read the rumors that Kimi has already signed? Sure!" Alfa Romeo boss Vasseur told Russia's Championat.
"But two weeks ago they wrote about Hulkenberg, three weeks ago it was about Perez, last week it was about Vettel. Journalists can write whatever they want, but it will not affect my decision in any way," he added.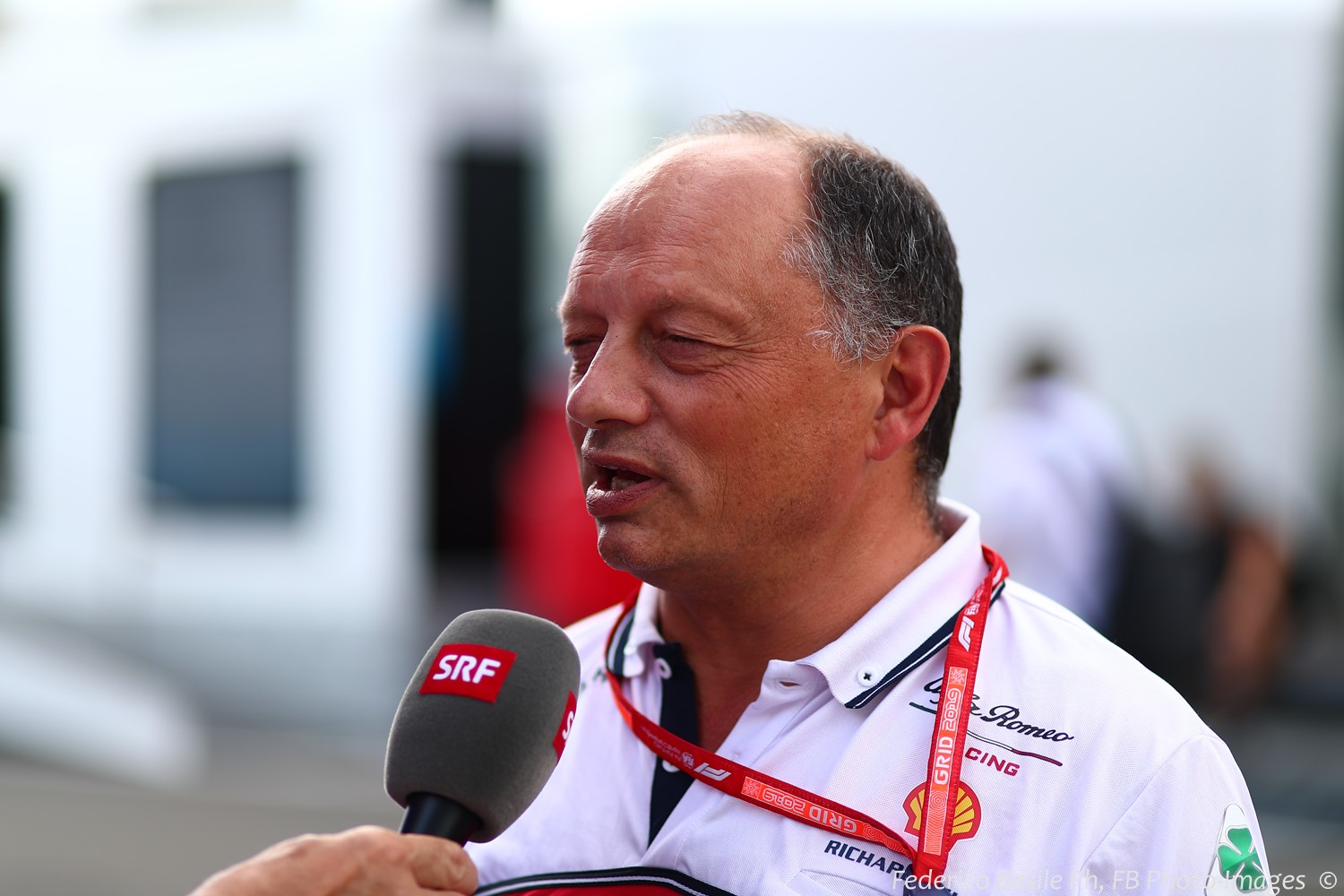 However, Vasseur also admitted that Ferrari will have a say in the identity of the occupant of the other Alfa Romeo seat for 2021.
"No deadlines," he said about the seat currently occupied by Raikkonen.
"We'll be talking to Kimi over the next few weeks to see what might be the next step we take together.
"As for the second place, we will have discussions with Ferrari and make a decision in the next months. There are a lot of good drivers available, but first of all I have to discuss everything with the guys who are now in the team," added Vasseur.
"Despite the difficult first half of the season, they did their job well with teamwork, which is very important for me."
---
September 23, 2020
(GMM) Kimi Raikkonen is the second best Ferrari-powered driver in Formula 1 this year, according to a broadcaster.
Many observers think this year will be the 40-year-old's eighteenth and final season on the grid, as the Alfa Romeo is uncompetitive, Raikkonen's motivation may be flagging, and juniors like Mick Schumacher wait in the wings.
However, 2007 world champion Raikkonen may be too experienced and competitive for Alfa Romeo to let him go, according to C More commentator Niki Juusela.
"The truth is that if you look at the teams with Ferrari engines, the clear leader is Charles Leclerc. But after him it is Raikkonen," he said.
"If we are talking about his contract, then it is clear that both Haas drivers are clearly weaker. Antonio Giovinazzi is also behind in the races while for Sebastian Vettel it's a different story altogether.
"But of the drivers using Ferrari engines, Raikkonen is clearly second. It shows how much demand there still is for Kimi's driving skills – he is the second best Ferrari driver – period.
"I think he should continue in Formula 1 for at least another year," Juusela added.