Indy 500 winner Sato visits Mi-Jack
It is not every day that you show up to work and are greeted by the Indianapolis 500 winner.
Employees of Mi-Jack Products in the south suburbs of Chicago, Illinois, were invited on Wednesday morning to meet Takuma Sato, the 2020 Indy 500 winner and to view the prestigious Borg Warner Trophy, which will soon have the face of Sato on it for the second time.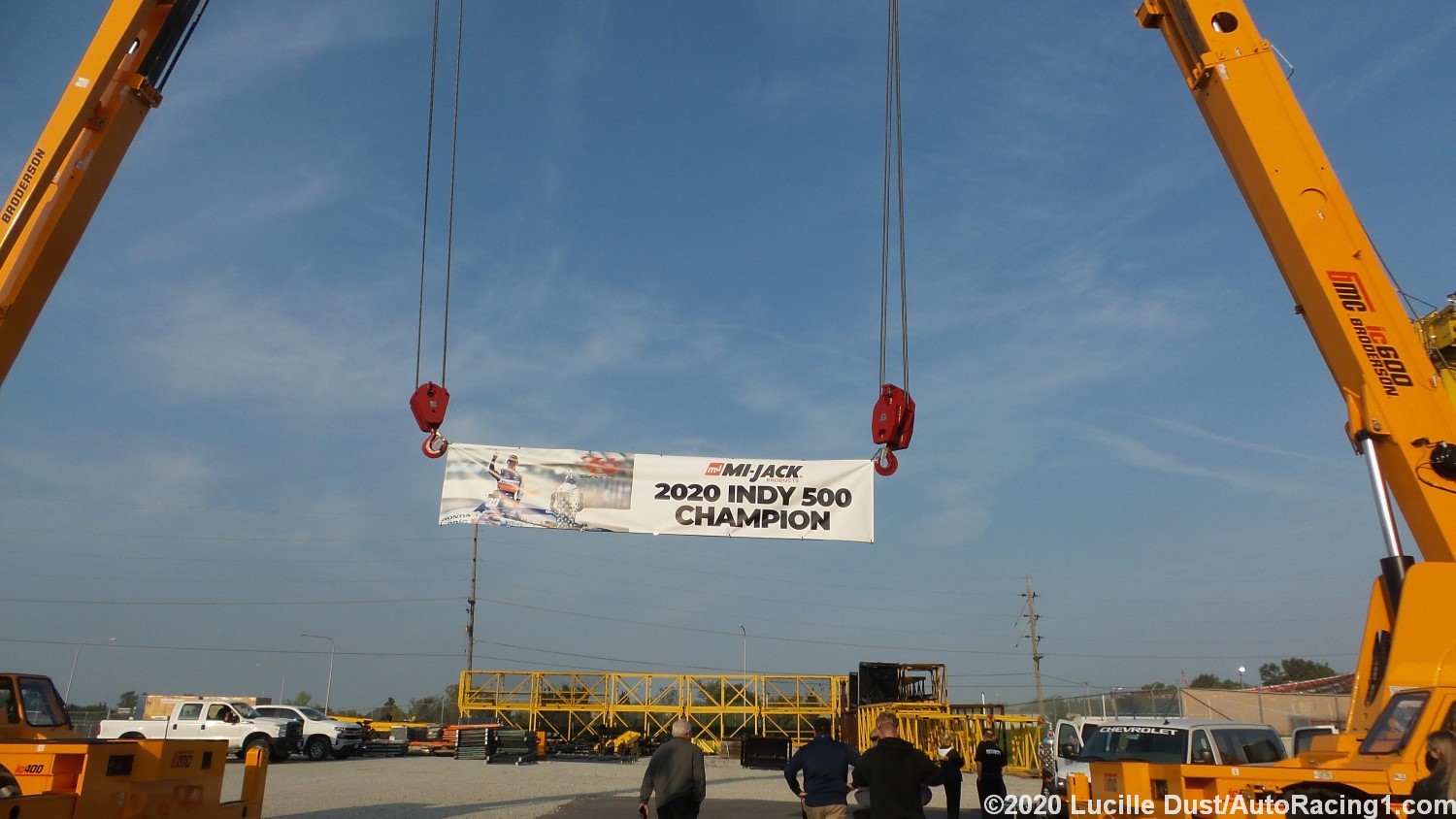 Sato, who resides in Tokyo, Japan,  won the Indy 500, which was delayed due to COVID-19 this year from the usual Memorial Day weekend to August 23rd.  And this was the first time the race was run with no spectators and little media present.
AR1 got a chance to talk with the smiling winner in between the photos taken with employees right in the shop yard surrounded by various cranes.   Sato was happy to talk about the difference between his first win in 2017 with Andretti Autosport and this year's experience.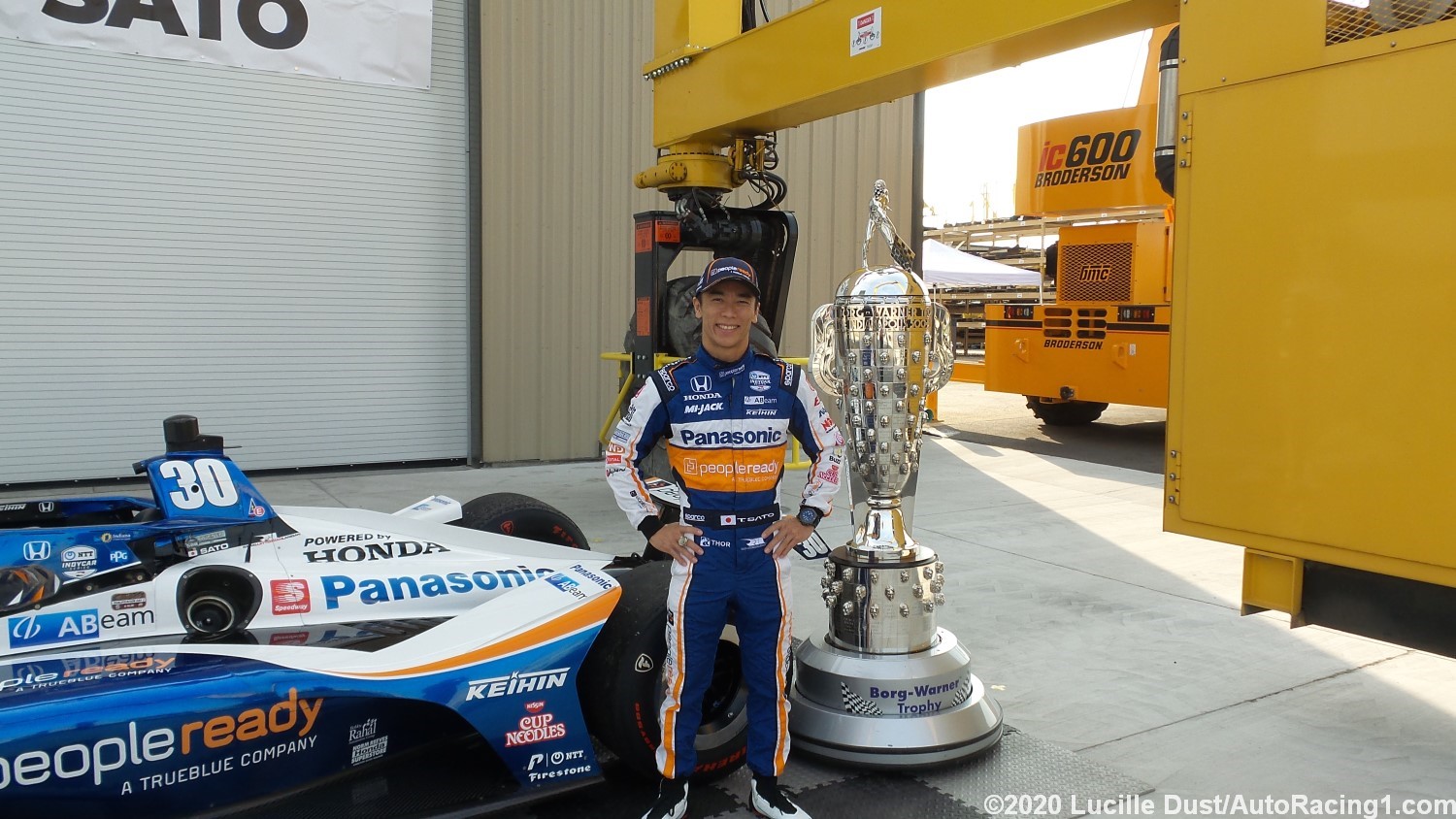 "You can't compare my first win to this one.  The circumstances are very different.  I was the happiest as I was in the first one.  This time I was able to invite three owners on the top of the winner's circle.  It was really nice for Bobby (Rahal), Mike (Lanigan) and Dave (Letterman)."
We asked Sato about finishing the race under the yellow flag.  "I would have preferred to go green, so I could have gone flat out.  I was leading the race so it did not bother me.  A lot of people questioned if I had enough fuel to finish under green and I did.  It would have been tight, but it all ended good."
"With the travel restrictions, I have not been able to get back to Japan.  I am excited when I do get back there."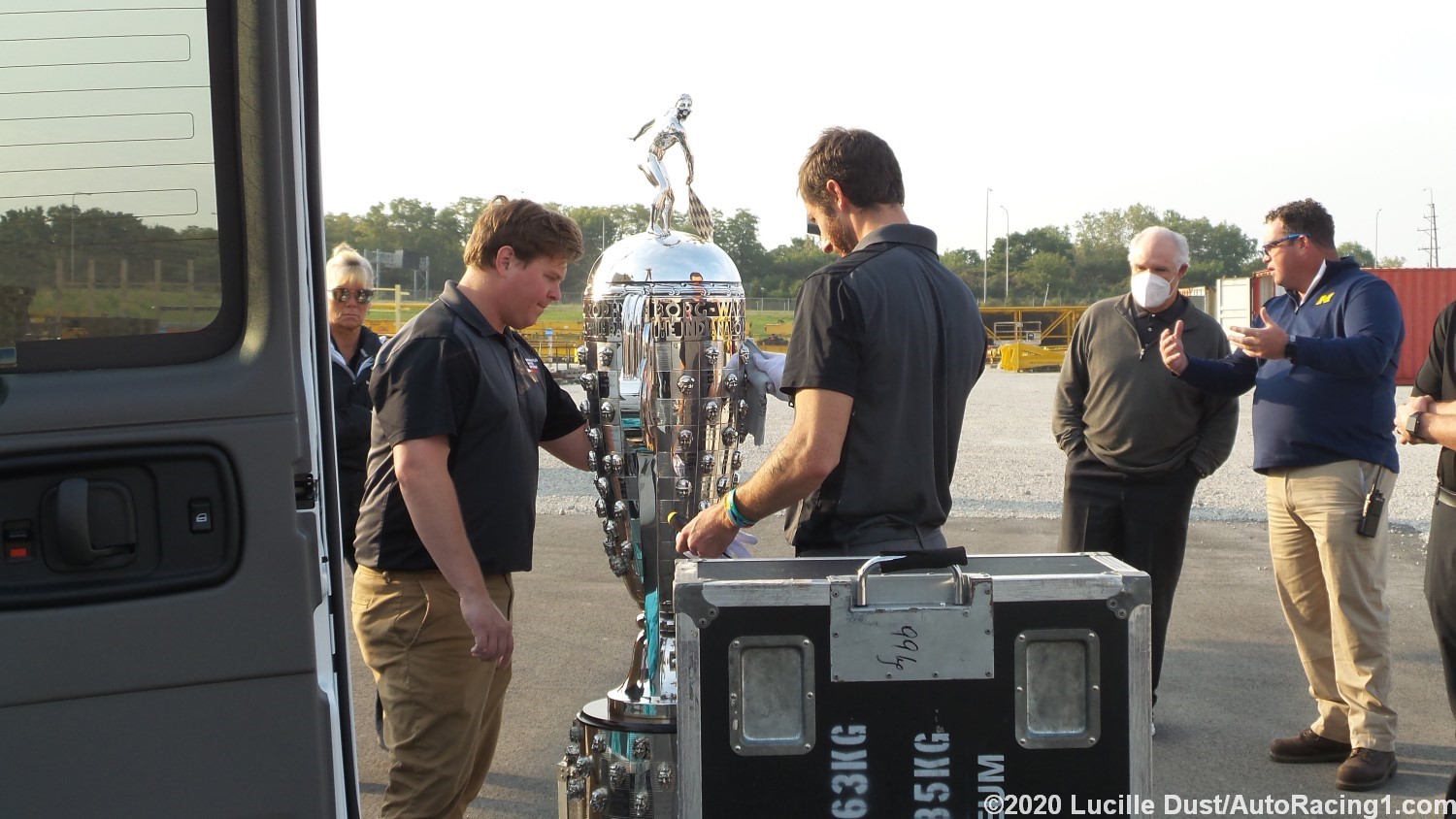 Sato has been in staying in the US during the pandemic at the home of his agent, Steve Fusek and his wife Sue.  They own a True Value Hardware Store in downtown Indianapolis.
We asked Sato if he had a chance to visit the store during his extended stay in Indy.  "Yes, we went to the store and surprised some customers and the employees.  I signed some autographs while I was there."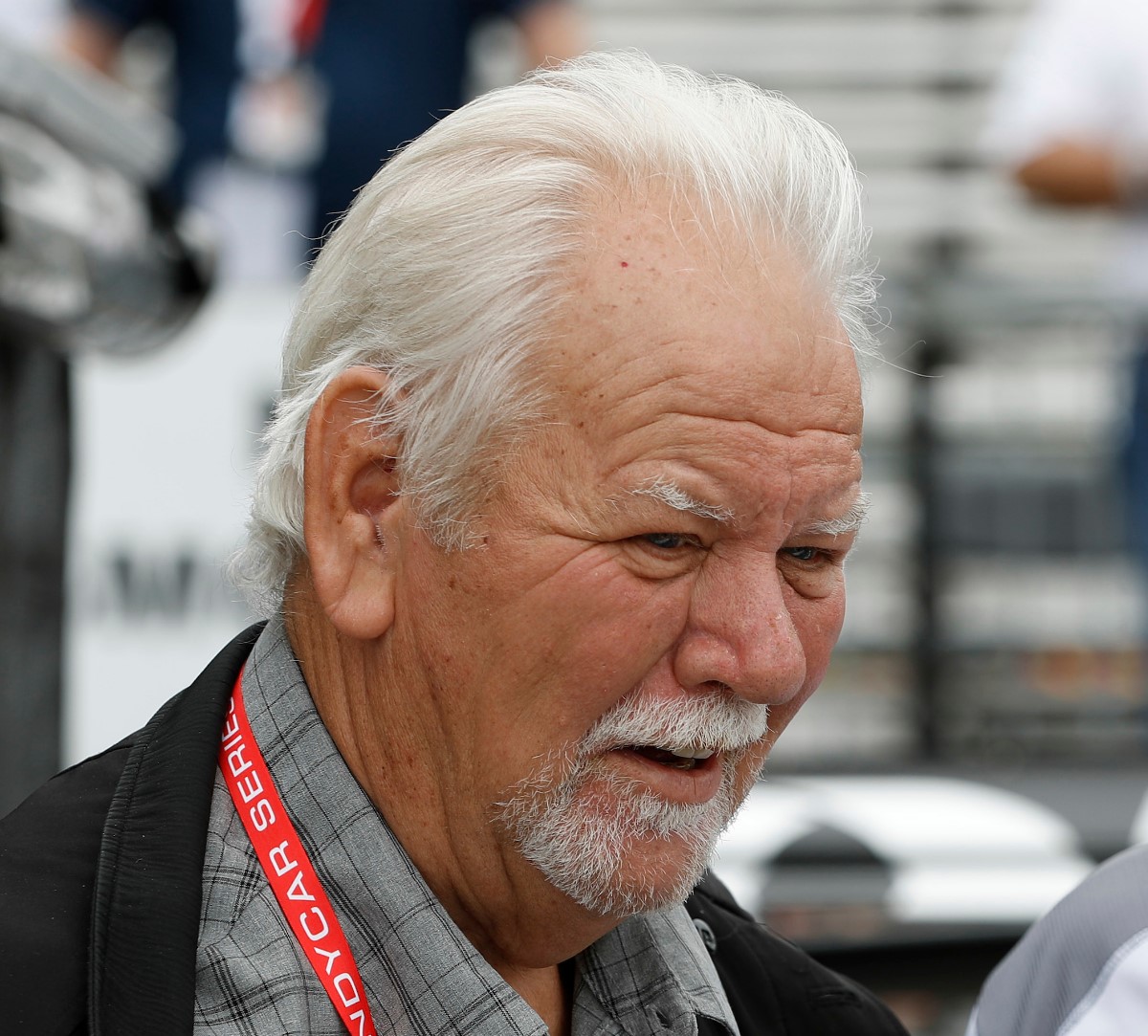 Mike Lanigan is president of Mi-Jack Products.  They distribute self-propelled rubber tired gantry cranes and other types of cranes worldwide.  Mike Lanigan is also co-owner of Rahal Letterman Lanigan Racing.