Starks and Mindrum out at IndyCar/IMS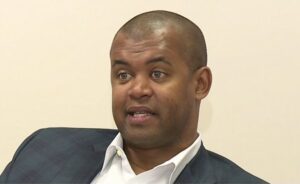 Sounds like Roger Penske (above) is doing a bit of downsizing of the internal IndyCar and IMS operations.
IndyCar's vice president of promoter/media relations, Stephen Starks is leaving to start a new sport practice @BCLPlaw firm.
Starks was instrumental in setting up Music City GP
His role will be assumed by Penske Corp.'s Michael Montri.
Matt Mindrum, vice president of marketing and communications for IMS, is also leaving the company.