Rumor: Hamilton set to sign 3-year Mercedes deal worth $150m
Rumor has it according to The Mail on Sunday that Lewis Hamilton is close to signing a new three-year deal – worth up to $50m a season – to continue his history-breaking association with Mercedes.
Ross Brawn, who took Hamilton to Mercedes and is now F1's managing director, said: 'By all accounts Mercedes are looking at another agreement with him for three more years.'
Hamilton has made no secret of wanting to stay with the team that have powered him to five titles in six years, though his initial pay demands were balked at by the Daimler board in Stuttgart. A way through the impasse is now believed to have been found.
Wolff not ruling out Hamilton-Red Bull deal
(GMM) Toto Wolff is refusing to rule out a scenario in which Lewis Hamilton decides to leave Mercedes at the end of the season.
Eddie Jordan, who is also predicting that Ineos will buy the works Mercedes team, claimed last week that Hamilton should team up with Max Verstappen at Red Bull.
"I wondered what Eddie had been drinking," said Red Bull team boss Christian Horner when asked about that.
"Look, from a fan's perspective he's absolutely right, but I've not heard from Lewis recently, so I can only imagine he's staying where he is."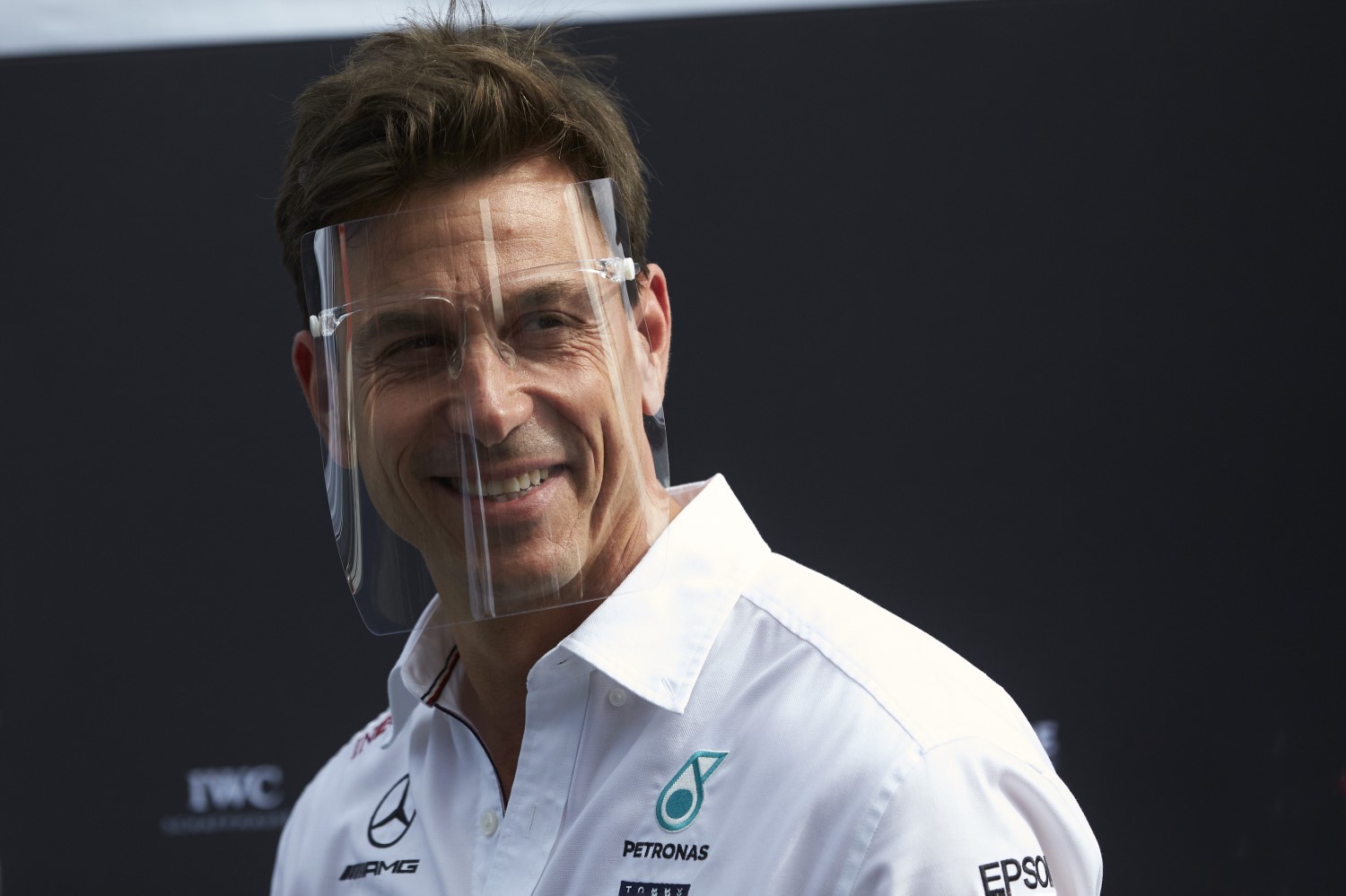 Wolff, however, repeatedly insists that he is yet to "sit down" with Hamilton to discuss extending the six-time world champion's contract.
"Never say never," he said when asked about Jordan's prediction. "I've seen crazier things in my life.
"But I don't see why Lewis would do that," Wolff added. "He has a very strong personal bond with the Mercedes brand and the team that he helped to create.
"At the moment we are giving him the best car and we have mutual trust in each other. We still have successful times ahead of us.
"I do not believe such a move for him would be rationally understandable."