RCR, Hendrick to collaborate on Chevy engine
Hendrick Motorsports and Richard Childress Racing have won a combined 369 points races at the top level of stock car racing. Now the powerhouse teams will work together to enhance Chevrolet's NASCAR engine.
In preparation for the 2021 NASCAR Cup Series season, the two championship organizations will formalize a joint venture focused on engine R&D and the establishment of a common Chevrolet engine specification. The effort will be led by Jeff Andrews of Hendrick Motorsports and Richie Gilmore of RCR.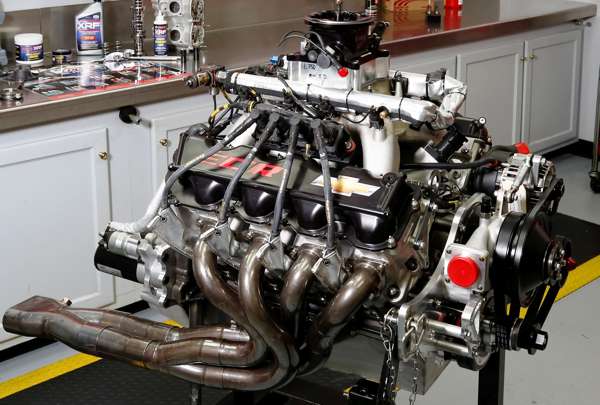 Andrews, who earlier this week was promoted to executive vice president and general manager, told SiriusXM NASCAR Radio the concept of a partnership with RCR has been discussed for quite some time.
"We started talking about this about two years ago," Andrews said. "The day was going to come when we really needed to figure out how to get these two programs together. (There's) a tremendous amount of talent and people, and a tremendous amount of equipment and resources between the two programs."
"I think when you step back and look at it, ultimately you have to get to a point to where, when you have these resources and you have these people, we have to do what's best for Chevrolet, first and foremost, to continue to push their performance and get them back to the front of the field and get them wins and championships," Andrews said. "Really, we work together in a very similar fashion. We started two years ago on the aerodynamic side with our groups working very close together and we're kind of taking somewhat of that template and applying to the engine side in starting this joint alliance."
BREAKING: @TeamHendrick Executive VP Jeff Andrews explains the development of a common @TeamChevy engine between @TeamHendrick & @RCRracing @TheMikeBagley | @PPistone | #TMDNASCAR pic.twitter.com/zMC9fEOjWL

— SiriusXM NASCAR Radio (Ch. 90) (@SiriusXMNASCAR) October 1, 2020