Australian GP to open 2021 F1 season
(2nd Update)
(GMM) Organizers of the Australian GP have confirmed that Melbourne will kick off the 2021 season.
The news follows rumors that with the Victorian capital still on high alert as a city-wide covid lockdown begins to ease, Bahrain could take over as the first Formula 1 race of next year.
"We are pleased to inform you that the event will be held in its traditional March timeslot in Melbourne and will be announced as the season-opening race when the provisional calendar is released in the coming weeks," the Australian Grand Prix Corporation said in a statement.
"The exact date is yet to be finalized, but you can plan with confidence that the event will be held in mid to late March."
The AGPC added that the return of Formula 1 to Melbourne, after the race had to be cancelled at the eleventh hour at the start of the pandemic this year, is significant for "the recovery of the major sports and events industry in Victoria".
"The landscape for staging major events has changed and we're working closely with health authorities and the Victorian government on sensible, flexible, adaptable, modular, and most importantly, covid-safe plans for welcoming fans to Albert Park."
---
October 5, 2020
(GMM) Formula 1 "will return" to Melbourne, according to race organizers.
The season-opening Australian GP was the first race cancellation of 2020, triggering the sport's long shutdown.
In recent days and weeks, the likelihood that F1 will return in 2021 had appeared unlikely, as Melbourne is still subject to strict and controversial restrictions following a covid outbreak in the city.
However, the covid infection rate is now down to less than 11 per day on average, with Australian Grand Prix Corporation chief Andrew Westacott sounding upbeat about the future of the race.
"Whilst lots of other states would covet MotoGP and Formula 1, it's not going anywhere," he told Speedcafe.
On the event's official website, meanwhile, a note reads: "The Formula 1 Australian GP will return in 2021."
F1's provisional 2021 calendar will be published within October.
---
October 2, 2020
The Australian Grand Prix will open the 2021 Formula 1 season according to Andrew Westacott.
Chief Executive Officer of the Australian Grand Prix Corporation, Westacott moved to lay to rest suggestions the Formula 1 race could move later in the year.
"Our discussions with Formula 1,  are regular and very, very positive in all regards," he told Speedcafe.com.
"What I know for both, I'll call them world tours, but with both motorsport calendars, that both intend to issue their provisional calendars for the 2021 season in mid- to late-October.
"What that means for Formula 1 is Melbourne will be in its traditional March season opening slot on the provisional calendar.
"What it means for MotoGP is that Phillip Island will be in its traditional slot in late October on the MotoGP calendar, when they're both released in mid- to late-October."
Both would be subject to government sign-off and to ensure any ongoing coronavirus measures are satisfied.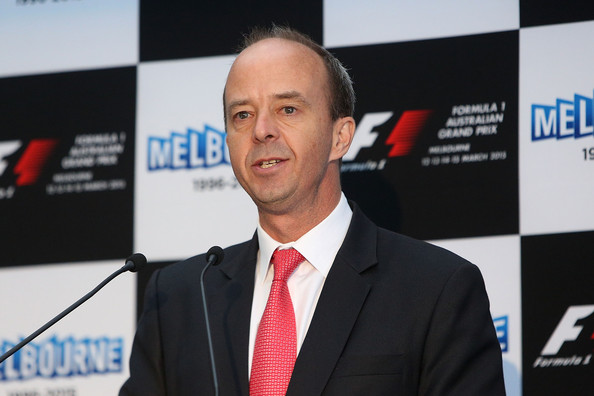 Exactly what that looks like is not yet especially clear, though the AGPC is maintaining a flexible approach, especially when it comes to the Albert Park venue.
"We're adopting an approach which, if you wanted to use the words, is modular, expandable, adaptable, flexible, and it's got to be sensible and very, very safe," Westacott said.
"When it comes to the development of that calendar and, therefore, the locking in of the race, we have to be flexible, and we have to be sensible and safe.
"Everything is ultimately health driven, but Victoria is doing a great job of driving back down the numbers.
"My optimistic approach is that we'll be ready to have spectators at Albert Park in late March.
"I look at what Formula 1 and MotoGP are doing," he added.
"Technically there's 31 races across 14 different countries, and Formula 1 and MotoGP are leading the way in an international motorsport environment.
"In Australia, Supercars is operating very effectively, so we believe that we can operate and deliver a great event in March."
"The Grand Prix Corporation, the government, and Formula 1 will all have to realize that decisions have to be made this side of Christmas," he explained.
"Once the provisional calendar is put out there in October, as the first race, it won't be more than a month's time before that's finalized, and locked away.
"That will be, obviously, a collective decision, but once it's locked away, we need to commit to that, because it's not in anyone's interest to have a cancellation of the nature of March this year.
"It's a hypothetical at the moment, and at this stage, the first part of the appetite is to do it in March as the season opener," he responded when asked if there was an appetite to move the F1 event if it couldn't go ahead in March.
"I mean, Melbourne's experience economy, and its visitor economy, needs to be kick-started and reignited.
"We have to place trust in tourism operators and event promoters, and we have to restart an industry that contributes heaps to the state's economy. That's much better done in March.
"If circumstances change, then we need to be flexible and change with those circumstances, but for the time being we're well and truly going to be on that provisional calendar for March.
"Some four weeks after that, we'd be locking it away, and if we're on the provisional calendar for March we'd be intending to confirm the March date as well, some four to five weeks later."