Rumor: Mazepin to buy Haas F1 team, or could Andretti buy it?
(3rd Update)
(GMM) Gunther Steiner has denied that Haas will be sold to team driver Nikita Mazepin's father.
Russian billionaire Dmitry Mazepin is already the small American team's title sponsor, via his Uralkali company.
It is a unique situation for Haas, given that rookie Mazepin's teammate Mick Schumacher is closely aligned with another key team partner – Ferrari.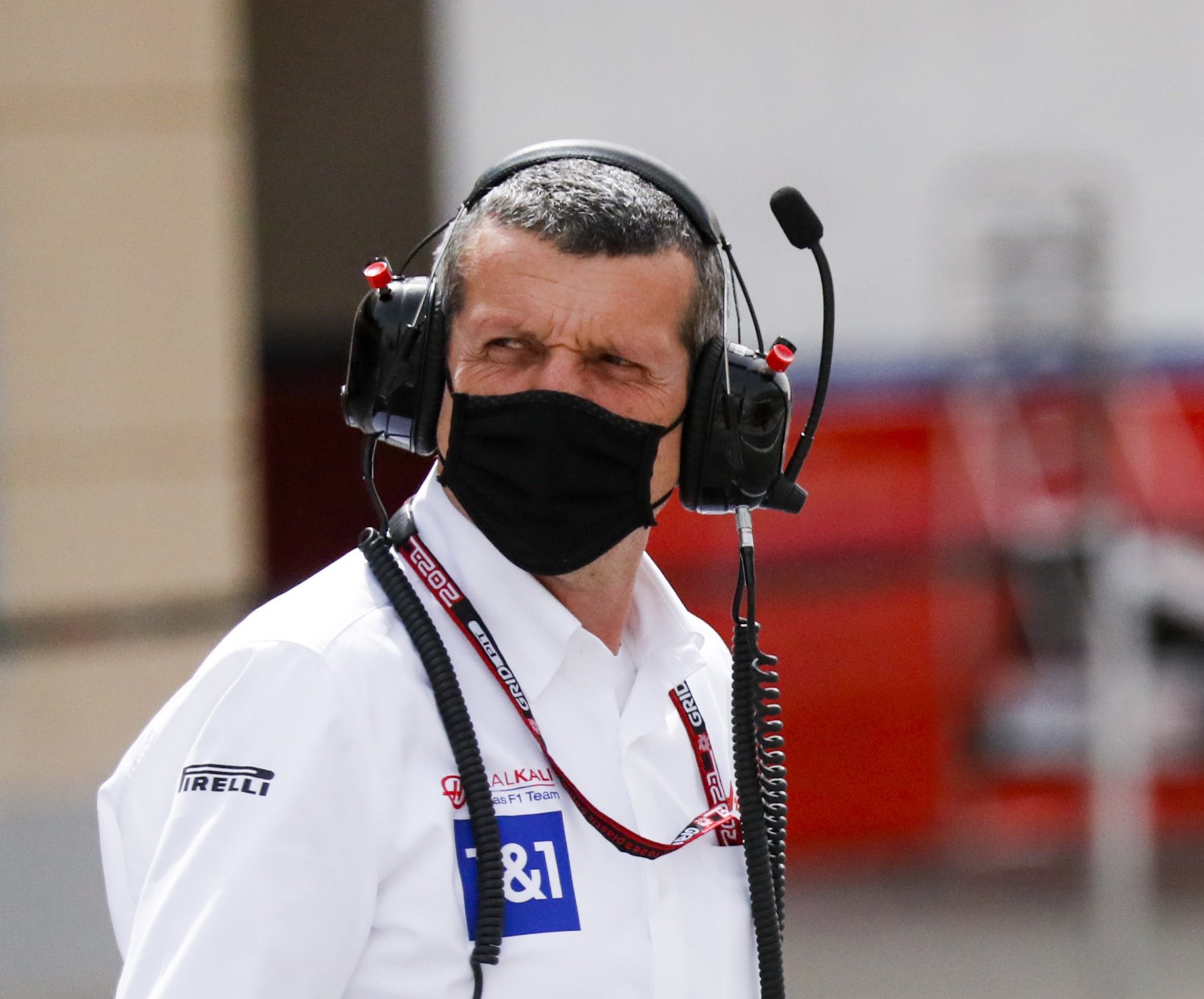 "With Ferrari, the contact is Jock Clear but also Mattia (Binotto)," team boss Steiner told Sport1. "With Mazepin, the contact person is his father. Logically, both parties often have questions for us and answering them is no problem."
One question recently may have been about Mazepin's complaint that only Schumacher has access to the Ferrari simulator and two-year-old car for testing.
"There will always be questions," Steiner admitted. "And every driver always believes he is being disadvantaged.
"My way is that if there is only one new part for one driver, you have to communicate it openly and honestly."
Finally, Steiner denied that Mazepin senior could soon buy Haas completely.
"These are rumors that have no basis whatsoever," he insisted. "Haas still belongs to Mr Haas, and it will stay that way.
"Nobody is happy with the current results, but Gene Haas knows the path we are on. He still enjoys Formula 1, and he is coming here to Portugal.
"As long as we are better positioned than we currently are in the medium term, that's ok with him," said Steiner.
---
April 26, 2021
Rumors have started in the F1 paddock again recently that Gene Haas may sell his F1 team and that Russian billionaire Dmitry Mazepin is still interested with backing from Russian company Uralkali (owned by Mazepin) and William Storey's Rich Energy.
However, another rumor on the street is rather than sell the only American team in F1 to a Russian, it would be better for F1 if an American owned team was in F1 since there will now be two races in the USA starting in 2022 – Miami and COTA.
Enter Michael Andretti.
Mario Andretti told AP recently that his son is interested in entering Formula One in some form and Michael Andretti last month announced the formation of a Special Purpose Acquisition Company. The SPAC anticipates being listed on the New York Stock Exchange under the symbol "WNNR" and said in a statement it aims to raise $250 million.
That certainly would be enough to buy into F1 now that cost caps have been implemented.
Colton Herta is one of Andretti Autosport's fastest driver, and he still young enough to make his mark in F1.  Herta was trained in Europe, but there was no money to pursue F1 further so he went the IndyCar route instead.
"I'm pushing like hell for Colton," Mario Andretti said recently. "You've got to remember, Colton went to race in England when he was 15 years old, all by himself.
"That's always been his objective [to get to F1] but he's very quiet and unassuming, he's not pushy, but I see a quality there – a Formula 1 quality.
"That's from the word go – he's a great qualifier, and that's really important, from what I've seen the races he won at COTA and Laguna Seca, both races were won by raw speed.
"Not strategy, not fuel mileage, and he's winning against the best IndyCar has to offer – Scott Dixon and Will Power – they were on him from the start, and he didn't put a wheel wrong, all the pitstops were perfect.
Might we see Andretti buy into the Haas team and bring an America driver into F1 (Herta).  An American team with an American driver? It is sorely needed!
And what about Andretti Autosport driver Alexander Rossi?  Another American with F1 dreams who ran out of money to do F1. He won plenty of races in F2 to prove he also has the talent.
An American F1 team with two American drivers? Even better yet!
Michael Andretti still has a score to settle with F1 given how he was treated back in 1993. Andretti had the talent to be a great F1 driver, but testing and practice limitations imposed in 1993 by Bernie Ecclestone (who hates Americans and wanted them to look bad) to make Andretti look bad, and Ron Dennis who did not give him time to get fully up to speed, ruined his effort.
The rumor mill is churning……..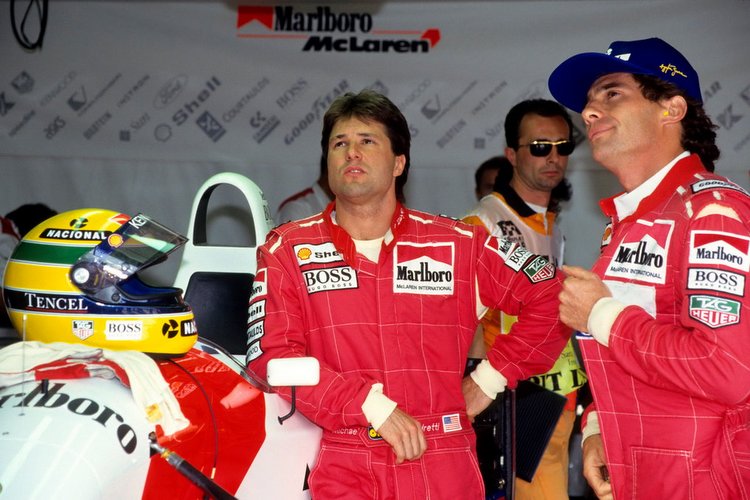 Mark C. reporting for AutoRacing1.com
---
October 9, 2020
(GMM) Gunther Steiner has admitted to meeting with Russian billionaire Dmitry Mazepin.
The Haas boss' meeting at the Russian GP at Sochi recently triggered rumors not only that Mazepin's son Nikita is in the running for a 2021 race seat, but that the small American team could even be sold.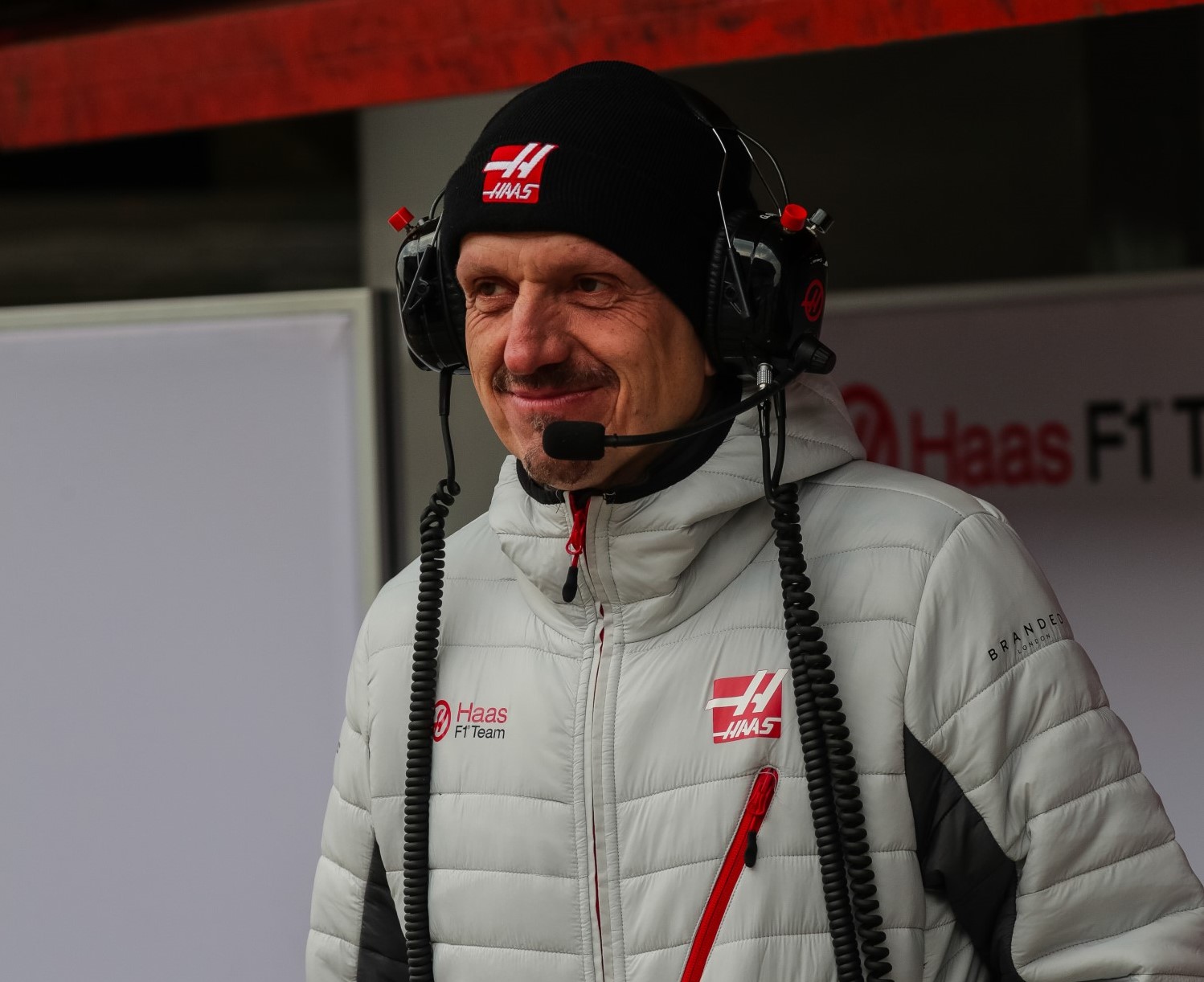 "I have known Mr Mazepin for a long time," Steiner told reporters at the Nurburgring. "He was in Russia for obvious reasons – he is Russian after all.
"He was in our motor home with his family. We drank coffee with them and, in fact, that is all."
Steiner admitted that some parties may be interested in buying Haas, but clarified: "We are not for sale.
"Let's end this conversation. If we put the team up for sale, we would do it the way Williams did, with a broker. That's exactly what we would do."
As for Haas' 2021 lineup, Steiner revealed that he is "getting closer" to a decision.
It appears increasingly likely that both Kevin Magnussen and Romain Grosjean could be ousted.
"Nothing has happened in the last few weeks that is worth writing about," Magnussen said at the Nurburgring when asked about his 2021 talks.
On Friday, Ferrari junior Callum Ilott will drive Grosjean's car in practice.
But Steiner said of the British Formula 2 driver: "He's not on our list because he is a Ferrari driver. He is their driver.
"I don't know what their plans are for him, so at the moment he is not on our list. He can get on it, but certainly not if he smashes the car on Friday," he smiled.
---
October 5, 2020
(GMM) Haas is reluctant to comment amid rumors the F1 team could be sold.
The small American outfit has already admitted that both of its current drivers could be replaced for 2021.
Sergio Perez is one strong option, but rumored in the past days is that also in the running is Nikita Mazepin, a Formula 2 driver.
Mazepin's father is Russian billionaire Dmitry Mazepin, who in 2018 competed with Lawrence Stroll to buy the Force India team.
"We are hearing from Italy that Mazepin wants to buy Haas," reported Auto Bild correspondent Ralf Bach.
"According to our information, Sergio Perez heard about the team's negotiations with Mazepin and is no longer interested," he added.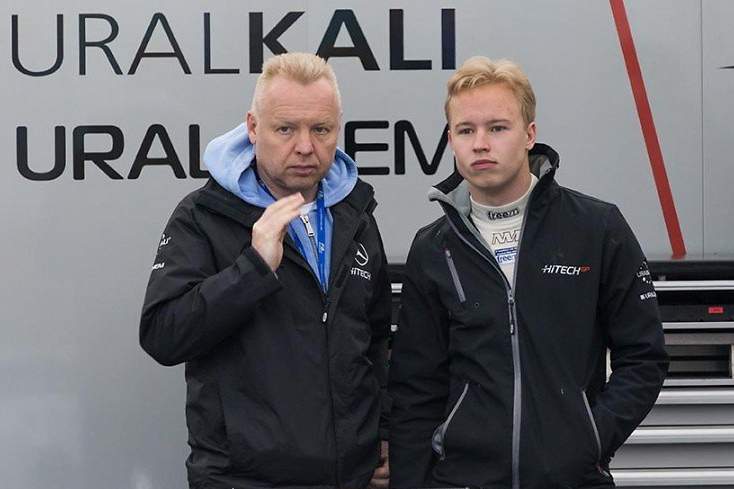 The Danish newspaper BT says the situation has also made current Haas driver Kevin Magnussen very nervous, as he begins to explore a 'plan B' for 2021.
"No deadline has been set," a Haas spokesman said when asked about the team's driver decision.
"When the team is ready to make a decision about the drivers, we will announce it publicly. There will be no comment on speculation of any kind."
However, the spokesman did insist that Haas is "not for sale".