Rumor: Haas closing on Mazepin, Schumacher for 2021
(5th Update)
(GMM) Haas will announce its new drivers for 2021 "soon", according to team boss Gunther Steiner.
Rumors from the Bahrain paddock, where the German driver is racing in Formula 2, indicate that Haas could finally lift the lid on Mick Schumacher's 2021 deal this weekend.
His teammate is expected to be Russian rookie Nikita Mazepin.
"I hope not much longer," Steiner said when asked how long fans will have to wait for driver news.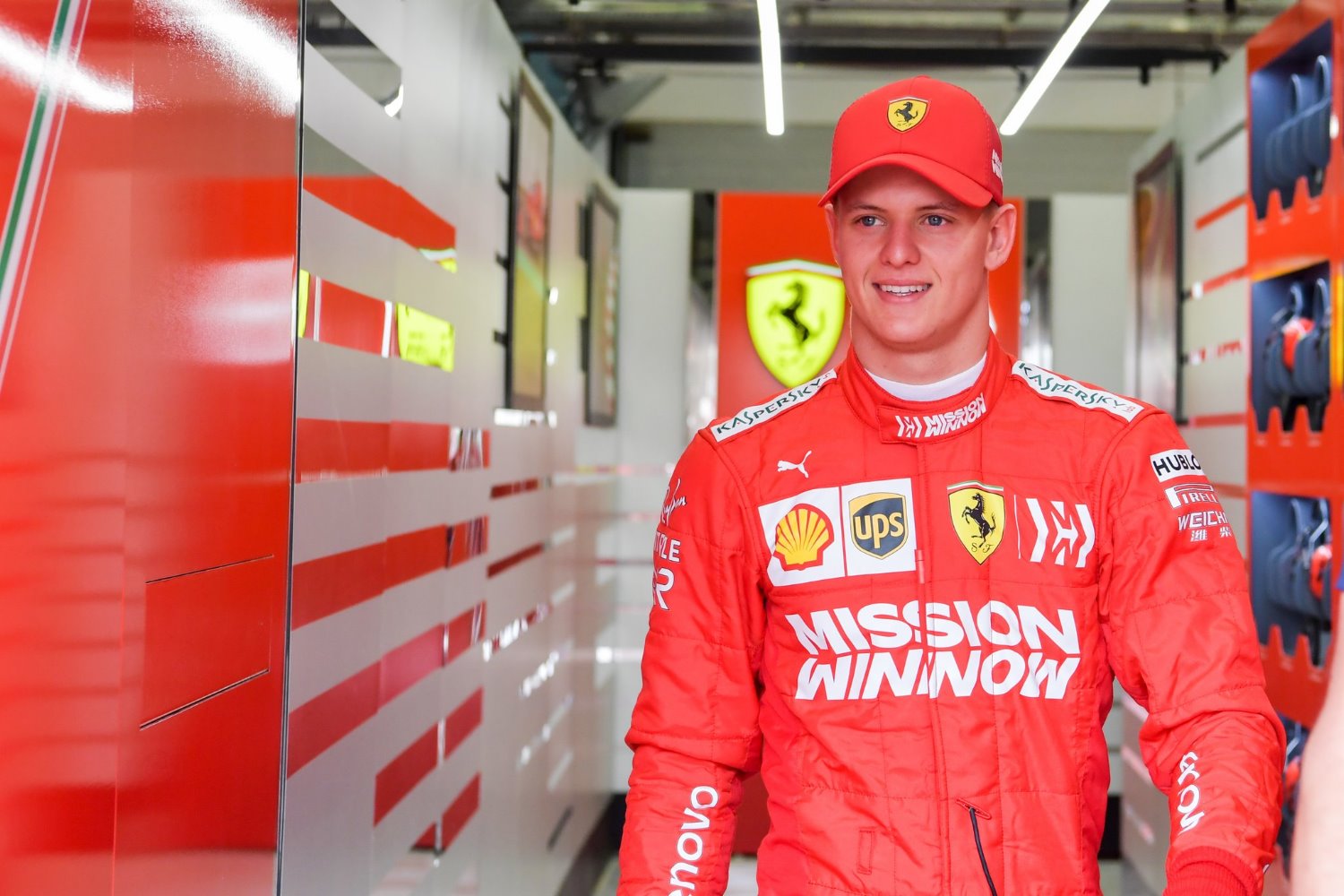 "I hope for everyone that we can announce it soon. There are just a few small things to solve but nothing serious. Until then, the motto is 'We have to wait a little longer'."
For Haas, signing up the son of F1 legend Michael Schumacher is a major coup, particularly at the end of a difficult season for the small American outfit.
"We survived," Steiner said when asked what the highlight of 2020 has been.
"There was a big risk that we wouldn't be here in 2021, but everyone worked to help to keep us in Formula 1. We may not have been good on the track, but we have secured our future.
"Some people may think they don't need us, but F1 does need teams like Haas," he insisted.
---
November 23, 2020
(GMM) Mick Schumacher is being lined up to get a taste of life at the Haas team, according to Italy's La Gazzetta dello Sport.
Ferrari has now confirmed that Schumacher's Ferrari academy colleagues Robert Shwartzman and Callum Ilott will drive the Ferrari and Alfa Romeo cars respectively at the forthcoming 'young drivers test' in Abu Dhabi.
Official information about Formula 2 points leader Schumacher's plans, however, is not yet forthcoming.
But the authoritative Italian newspaper says the 21-year-old son of F1 legend Michael Schumacher will shortly be confirmed for the same Abu Dhabi test by Haas.
Reports last week indicated that Schumacher's Haas race seat for 2021 is also now set in stone but similarly yet to be announced.
"We still have a few little things to sort out," Haas boss Gunther Steiner is quoted by f1-insider.com, amid speculation Nikita Mazepin will complete the team's 2021 driver lineup.
---
November 19, 2020
This rumor is upgraded to 'Very Strong' today. Soymotor reports that the Haas F1 team has decided with Mick Schumacher is set to team up with Nikita Mazepin for 2021.
Will they have enough points to qualify for an F1 license?
Earlier this year motorsport's governing body announced that the number of super license points required to race in Formula 1 would still be 40 but that drivers "will have the opportunity for their case to be considered by the FIA" if they only have 30 as many drivers have missed out on a full season of racing due to Covid-19.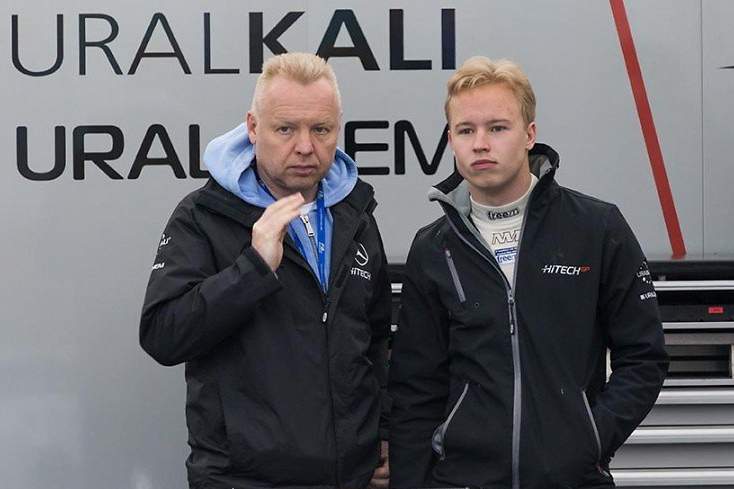 Under the old score, Mazepin would have needed to finish seventh or higher in this year's Formula 2 series to qualify for a super license with the Hitech Grand Prix driver currently P6 in the standings with two rounds remaining.
Schumacher has to finish sixth or higher to secure the 40 points. He is currently leading the championship.
"Haas has already confirmed that they are in no rush to officially announce their line-up for next year and will likely wait until the current season is over," reports Soymotor.
---
October 22, 2020
Today's announcement that both Kevin Magnussen and Romain Grosjean will leave the Haas team after this season opens up both seats for 2021, hence we are now raising this rumor up from 'speculation' to 'strong'
---
October 21, 2020
(GMM) Kevin Magnussen and Romain Grosjean have now been told they will not be re-signed by Haas for the 2021 season.
Citing 'a number of sources', Ekstra Bladet newspaper claims the news should be announced ahead of this weekend's race in Portimao.
The small American team did not comment.
But it is believed Haas will oust its current drivers and instead field the heavily-backed Russian rookie Nikita Mazepin alongside a Ferrari academy driver in 2021.
Luigi Perna and Mario Salvini, writing in Italy's La Gazzetta dello Sport, believes Mazepin's teammate will be Mick Schumacher.
That is because Ferrari wants Alfa Romeo's current driver Antonio Giovinazzi to stay next year, even though it had been rumored that he would be replaced by Schumacher.
"In 2021, the influence of Maranello guarantees him and Mick seats at Alfa Romeo and Haas," the Italian correspondents wrote.
With Kimi Raikkonen expected to also stay at Alfa Romeo, it puts in doubt the rumored F1 debuts of Ferrari juniors Callum Ilott and Robert Shwartzman next year.
Haas boss Gunther Steiner told Sport1 that he wants the team's 2021 drivers to also commit for 2022.
"One of the things I want to be sure of is keeping the 2021 drivers in 2022 as well, because there will be completely new regulations," he said.
Ekstra Bladet's sources believe Nico Hulkenberg and Sergio Perez were never under consideration for seats at Haas. Hulkenberg is instead hoping for a seat at one of the Red Bull teams.
Perez and his Mexican backers, meanwhile, are being linked with Williams, replacing the Mercedes development driver George Russell.
Williams said it will not comment on rumors.
---
October 11, 2020
(GMM) Nikita Mazepin (pictured above with billionaire father)  is poised to sign a deal to race with Haas in 2021, according to the French broadcaster Canal Plus.
Team boss Gunther Steiner has already confirmed that he met at Sochi recently with Mazepin's father, the wealthy Russian oligarch Dmitry Mazepin.
There are rumors Mazepin Sr. is looking to buy the American team.
When asked about Mazepin's 21-year-old son Nikita, who is currently sixth overall in Formula 2, Steiner admitted: "It is a very good year for drivers in F2 and of course Mazepin is one of those drivers.
"So why wouldn't he be on the shortlist?"
Also high on Haas' 2021 shortlist is Callum Ilott, a Ferrari junior driver, while recent rumors strongly linked Sergio Perez with a seat as well.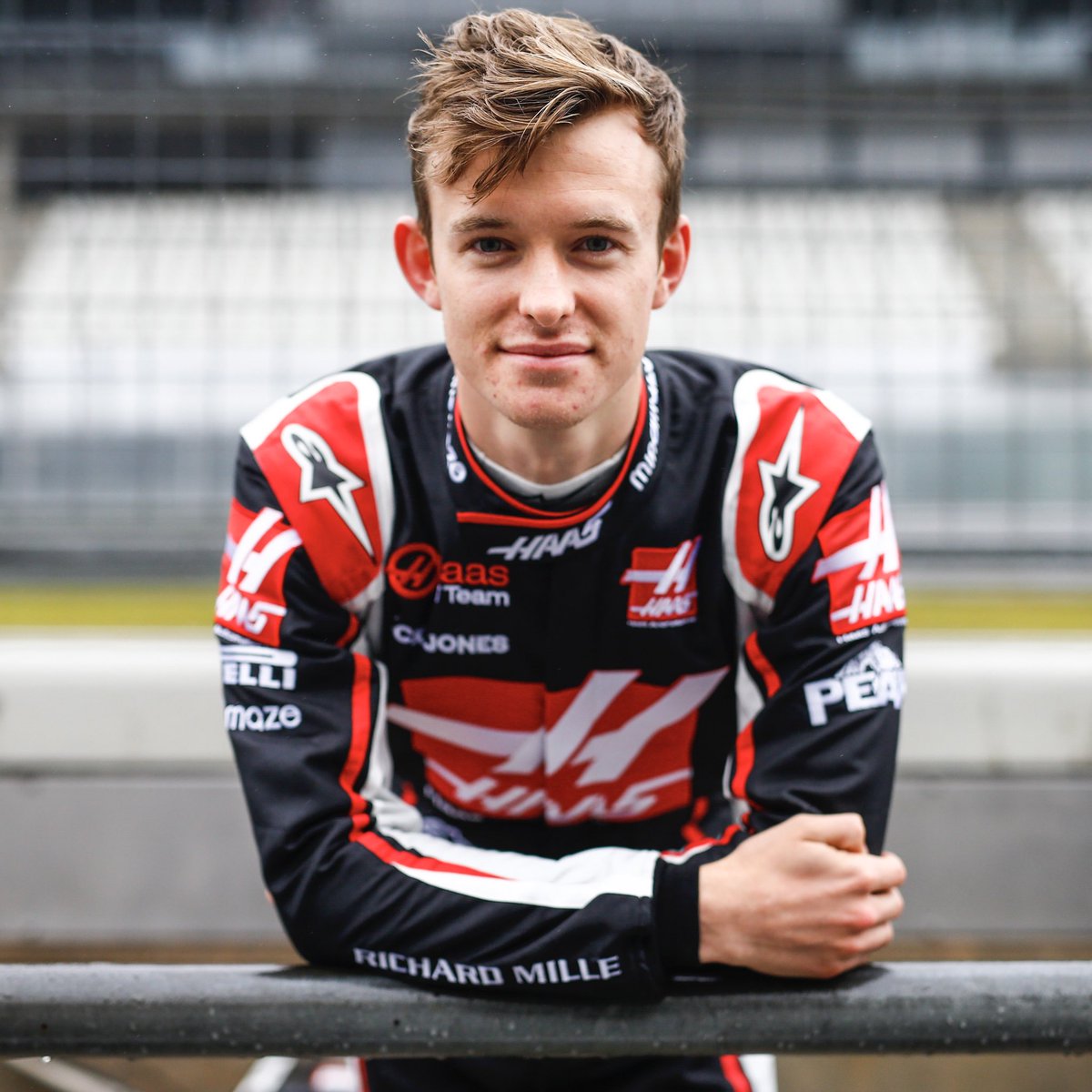 Tellingly, Steiner is not denying that both of the team's current drivers, Kevin Magnussen and Romain Grosjean, could be ousted.
For his part, Frenchman Grosjean says he is "extremely interested" in Peugeot's new Hypercar project for the 2022 Le Mans.
"If we decide something, our drivers should be the first to know. They deserve that," said Steiner.
"Due to all the circumstances, we need a little more time. But I'm sure that Kevin and Romain will not sit at home waiting for my call.
"They need to look around because everyone does that, including us. I will not be angry that they communicate with others."