Rumor: Ferrari favoring Leclerc over Vettel
At the Eifel Grand Prix, Scuderia Ferrari continued its development work it started at the Russian Grand Prix by introducing new parts to its SF1000 that has proved troublesome so far in the coronavirus-affected 2020 F1 season.
At the Russian Grand Prix  introduced more new parts to its car. The most visible change affected the rear wing of the car that was equipped with new end plates. The six previous narrow slots have been replaced by three more distinct and curved slots. The new rear wing also features a stepped transition on its upper edge.
Furthermore, the Scuderia also brought changes to the profiling of the under-nose cape and slightly modified the nose of the SF1000 that features taller slots which could increase volume of airflow through the underfloor and bargeboard area.
At the Nurburgring the upgrade package includes small changes to the front of the floor and a complete revision to the complex barge boards.
Sebastian Vettel's woes continued as he again struggled to come to terms with the cumbersome Ferrari SF1000, this time on Saturday during qualifying for the 2020 Eifel Grand Prix on home soil for the German.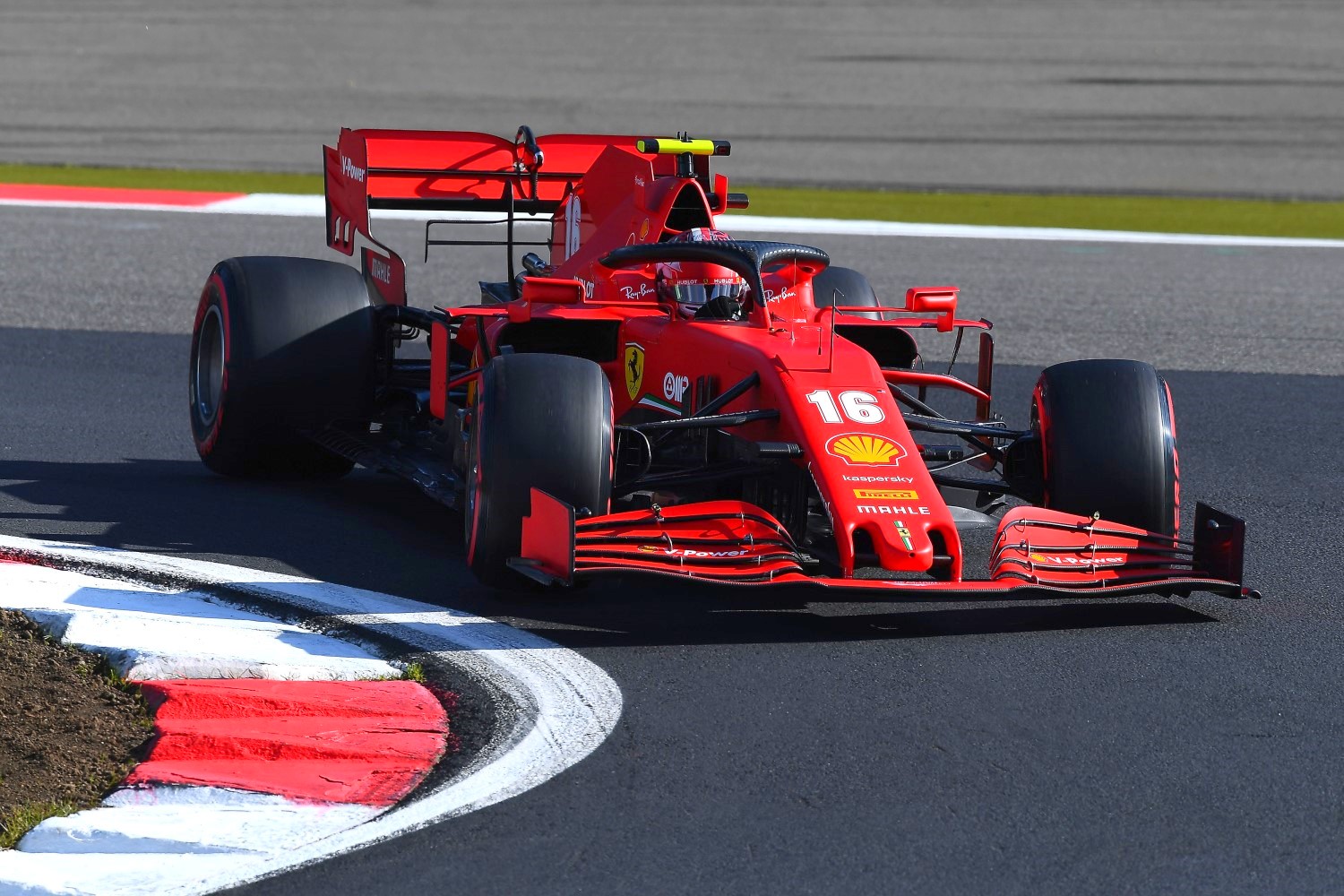 But now we know the reason he has been off the pace this year – his teammate is getting the development parts first, and some Vettel may not be getting at all.
The four-time F1 World Champion, who departs the Scuderia at the end of the season, was seven-tenths shy of his teammate Charles Leclerc when the chips were down and counted at the end of qualifying at Nurburgring. It was the eighth time the younger driver has beaten the older this season.
Seb's best effort was only good for 11th; the #16 car was fourth, and he admitted afterwards, "I tried everything, but I was really struggling with the car in the first sector, and I was sliding a lot.
"It was a shame that we couldn't make it to Q3 even if I was feeling ok in the car and I think the pace was decent. I hope that with the free choice of tires, we will have a bit more luck tomorrow.
"I only ran the upgrades in the afternoon in qualifying, as we had very little free practice time and therefore had to make a comparison using the two cars running different configurations."
So Vettel came into qualifying cold with no practice with the new parts.