Supercars unveils Next Generation race car
Supercars has today unveiled the first details of the next generation race car to appear on the grid from 2022.
Codenamed "Gen3", the program will deliver an evolution of the existing race car platform to transport Supercars in to the future.  Both the General Motors Camaro ZL1 and Ford Mustang are slated for the grid in 2022, with the Gen3 revamp incorporating a new technical design and a modern look, more closely aligned to the road car.
Supercars CEO Sean Seamer said: "We are thrilled to welcome a brand new race car design to the track in 2022.  The cars will retain their signature V8 engine format to ensure they're fast and loud, but will be 'hybrid ready' and more closely resemble the road cars they are based on.
"These are incredible looking race cars that give a nod to the Supercar of the past, with as much attention given to the design and appearance of the cars as the new technologies.
"The Gen3 project will support the longevity of Supercars by increasing relevance to our fans and partners, reducing operating costs, and making the racing even fiercer.
"The cars will have a lot less downforce than the current car, making the racing more spectacular and putting more reliance on driver skill," he said.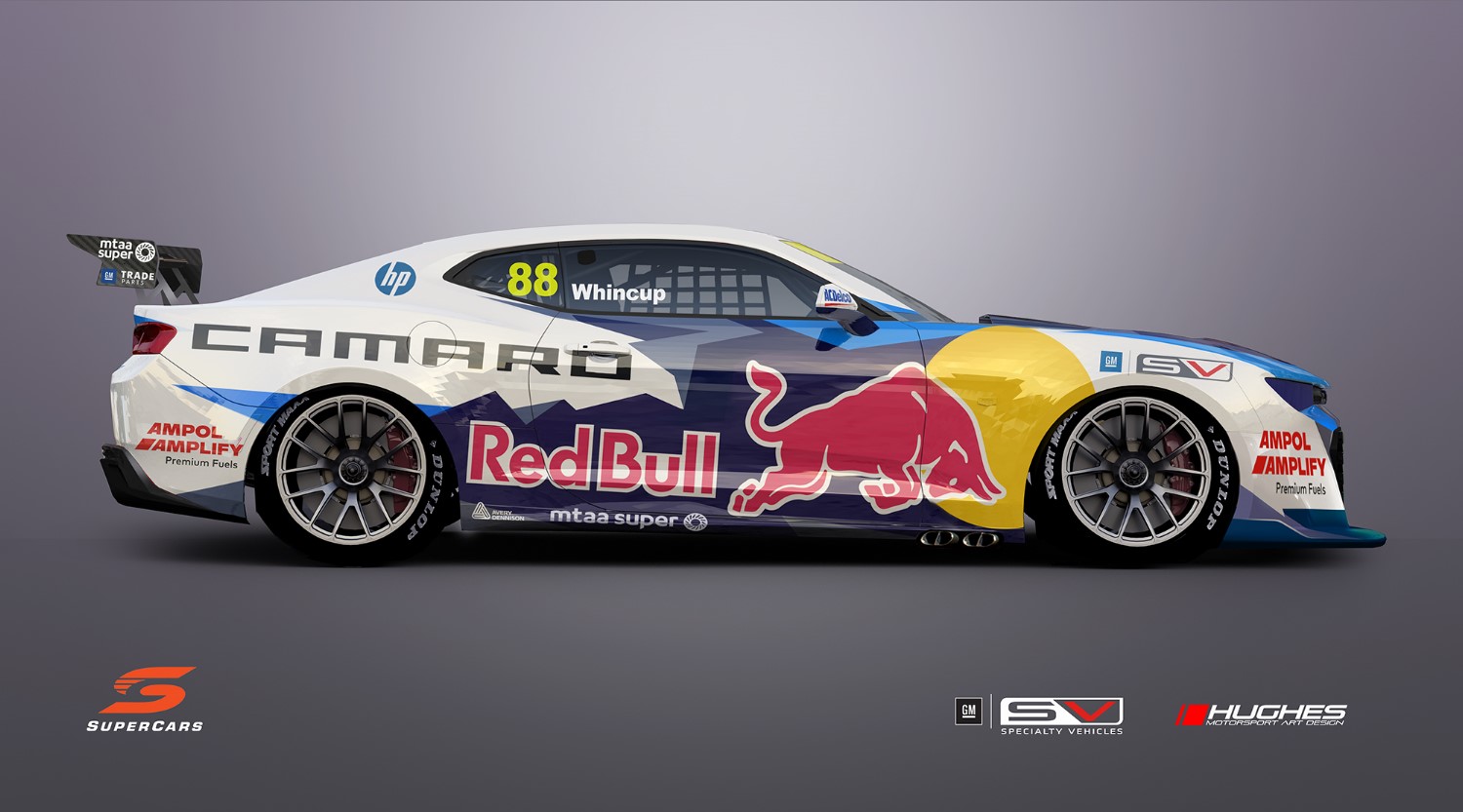 Interim Chairman & Managing Director of General Motors Australia & New Zealand, Kristian Aquilina said: "It is fantastic GM is able to continue its long and proud involvement in Australasia's premier motorsport category. The Camaro ZL1 Supercar will undoubtedly attract passion and excitement, as well as showcase the Chevy bowtie that is integral to our new GM Specialty Vehicles business in Australia and New Zealand.
"We loved every minute of our 51-year involvement through Holden. There will never be another Holden, but we now welcome Camaro to the stage and hopefully a whole new generation of fans with it," he said.
President and CEO of Ford Australia and New Zealand, Andrew Birkic said: "Ford and Supercars share a rich heritage and a strong future, and we're excited that fans, today, can see how that's developing for 2022 and beyond. We look forward to continuing to work with Sean Seamer and the team at Supercars on our common goal of Ford competing in a highly competitive, entertaining and accessible series.
"We've said before that Ford Performance exists to win races and series that matter, and the development of the Gen3 rules is an opportunity to ensure that fans in Australia continue to enjoy a world-class Supercars series that delivers the spectacle and intense competition that has made it worth winning and, ultimately, great to watch," he said.
The Gen3 car design will include a lower, safer, 'hybrid-ready' chassis that can accommodate a greater range of competing cars.  It will be lighter, simpler and include more control components as part of an overall targeted cost reduction of 30-40 percent over current levels.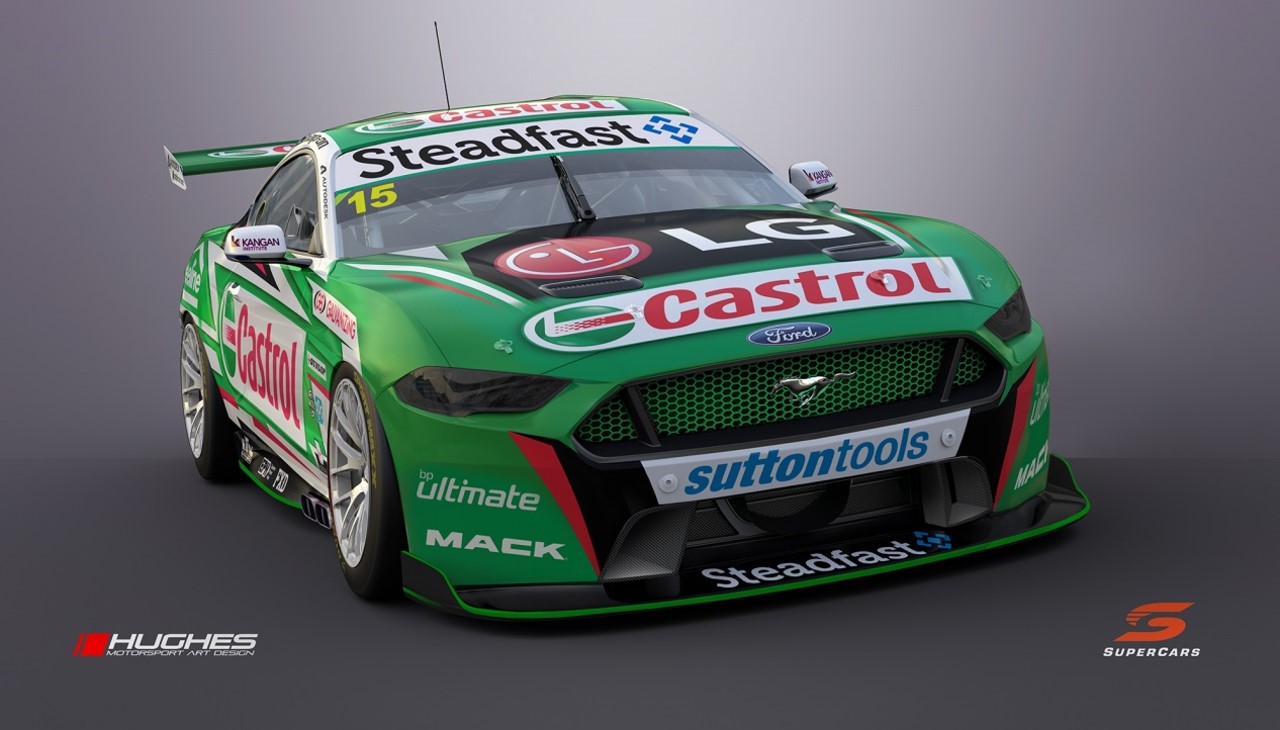 Parity will continue to be controlled by Supercars, with a targeted reduction in downforce of over 50 percent, improving racing quality.
The Gen3 rules will stipulate that race cars will have the same key dimensions as the road cars they are based on for components including doors, roof, bonnet, and windows, resulting in a closer visual connection between race and road vehicles.
From an engine perspective, the race car's critical power-to-weight ratio will be maintained. Changes to the engine rules are designed to make them cheaper to buy and operate, offer greater engine life, reduce fuel consumption and ensure more engine options can be competitive.
A Supercars-branded engine option is also under consideration, potentially reducing barriers to entry for new brands. A new Dunlop control tire will be introduced to offer a higher temperature working range and designed around lower downforce levels.
Control race car components will be made available directly from Supercars. Control specification components may continue to be fabricated by teams or purchased from Supercars.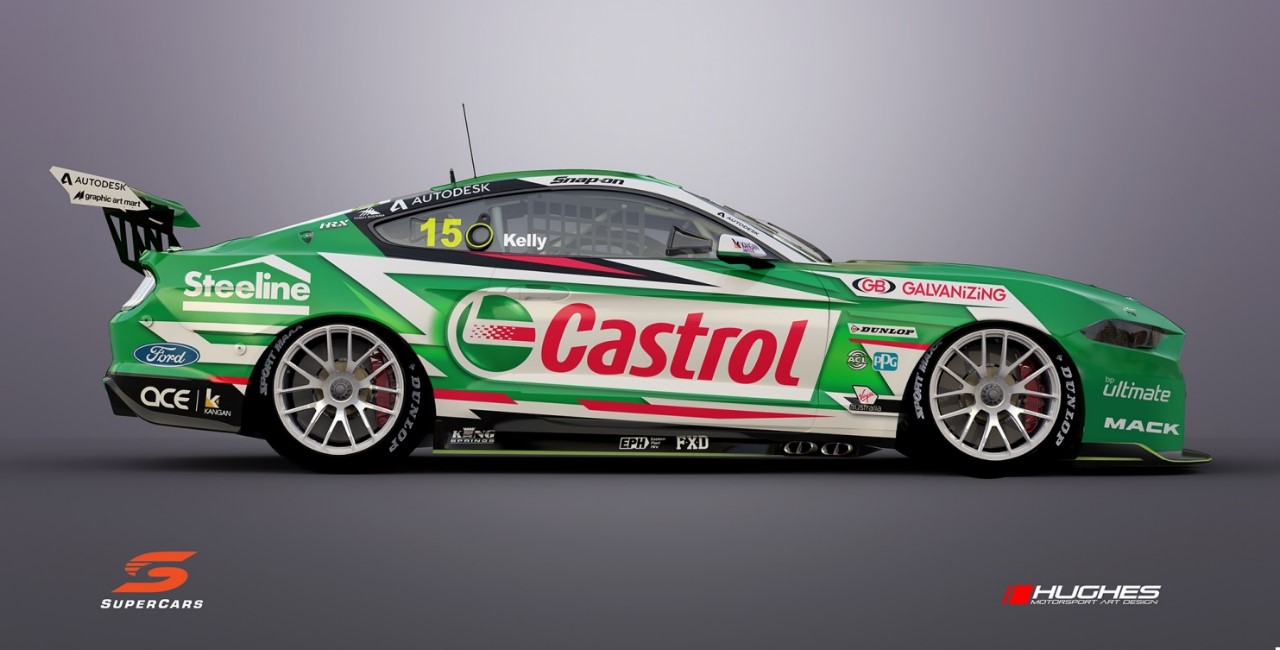 Discussions to secure IP agreements with additional manufacturers are currently underway.
The Gen3 Committee tasked with the design and definition of the program comprises homologation team representatives Ryan Story (DJRTP) and Roland Dane (Triple Eight Race Engineering), Supercars Commission representative Tim Edwards (Tickford Racing), and Board and Commission representative Brad Jones (Brad Jones Racing), as well as Adrian Burgess and John Casey from Supercars, and Carl Faux (WAU).
The current Gen2 race car will remain on track for one last season in 2021.