IMSA: Penske Acuras lock out front row at Road Atlanta
Dane Cameron claimed the second consecutive WeatherTech SportsCar Championship pole for Acura Team Penske Friday at Michelin Raceway Road Atlanta to lead an all-Acura ARX-05 front row; while Shinya Michimi claimed his first IMSA pole with his Meyer Shank Racing Acura NSX GT3 Evo in the production-based GTD class.
Cameron took his #6 ARX-05 to the pole in a hard fought 15-minute session to set the field for Saturday's 10-hour Petit Le Mans endurance contest, setting a new lap record to edge his teammate Ricky Taylor in the #7 Acura by 0.094 seconds.
The pole is the second of the season for Cameron, and the fourth consecutive WeatherTech SportsCar Championship pole for Acura Team Penske this season, a streak that started at Road America in August.
"When we were here in September [for the six-hour race], I thought we missed the [qualifying] setup a little bit, so we made a few changes to get the car a bit more on the limit.  I took a lot of risks on that [pole qualifying] lap, so we're really, really happy with the result," said Cameron
Taylor completed the front-row sweep for Acura, in the car he will share with Helio Castroneves and Alexander Rossi tomorrow, while Cameron's co-drivers at Road Atlanta will be Juan Pablo Montoya and Simon Pagenaud as Acura Team Penske seeks a fourth consecutive victory tomorrow.
Cameron's time broke Felipe Nasr's Road Atlanta DPi lap record from last year by 0.045 seconds.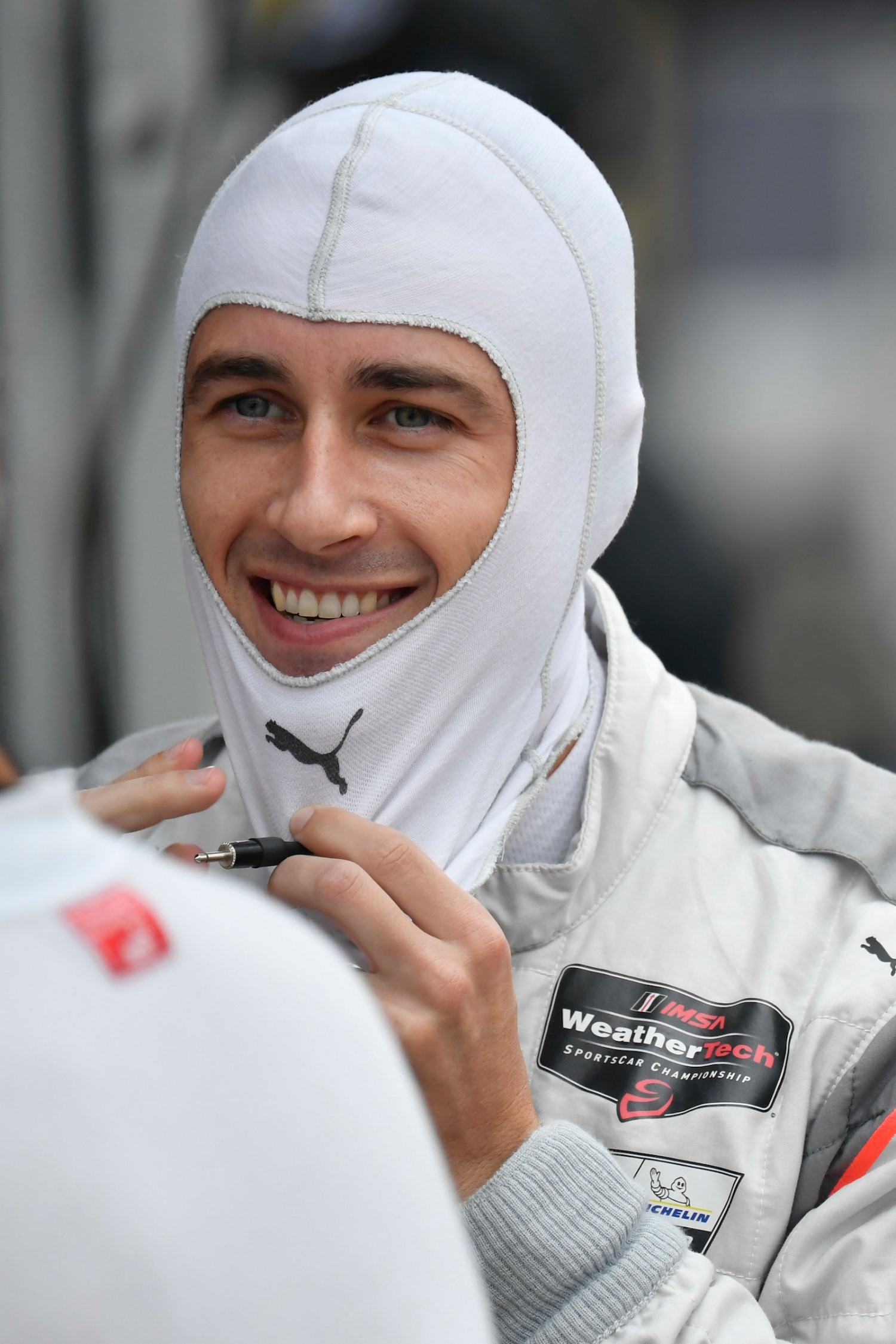 The Penske team is now 5 for 7 on the year for poles.
Row two of the grid is the No. 31 Whelen Engineering Racing Cadillac DPi-V.R – which was fastest in Thursday practice – and the No. 55 Mazda Motorsports RT24-P.
Tristan Nunez ended up sixth in the Multimatic Mazda, behind Ryan Briscoe in the championship-leading No. 10 Wayne Taylor Racing Cadillac.
Pole in the LMP2 category went the way of Patrick Kelly, whose time of 1m11.590s in the PR1/Mathiasen Motorsports Oreca 07 Gibson was 1.5 seconds clear of the second-best effort of Inter Europol Competition's Rob Hodes.
Three GTLM poles in a Row for No. 3 Corvette
Antonio Garcia led GT Le Mans qualifying with a record-breaking lap time to take his first pole of the season and the third in a row for the No. 3 Chevrolet Corvette C8.R.
Garcia put up a time of 1m15.163s  – 0.271 seconds clear of Connor de Phillippi in one of the two BMW M8 GTEs.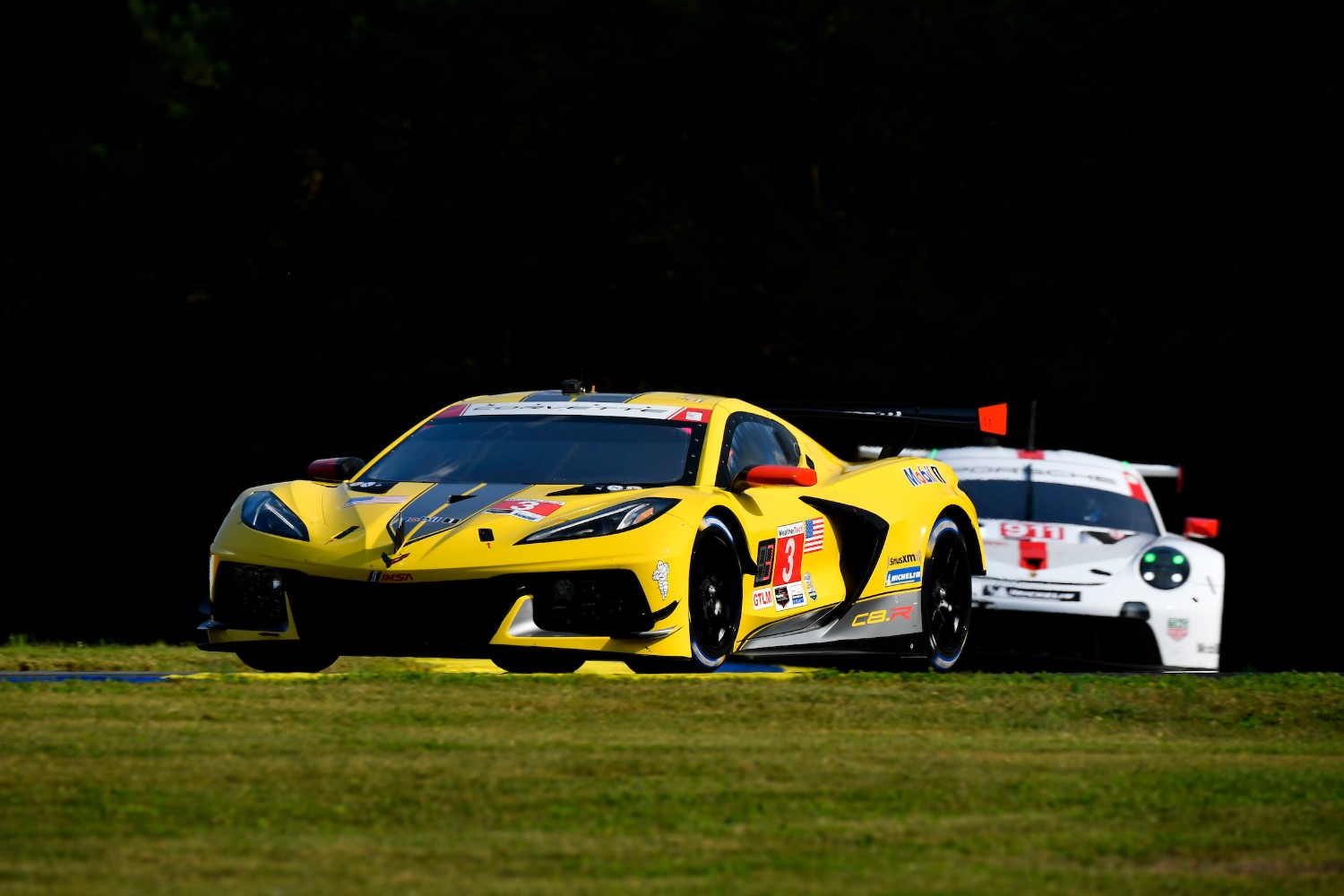 BMW Team RLL will start this Saturday's Motul Petit Le Mans from the second and third positions after an excellent effort this afternoon by Connor De Phillippi and John Edwards.
De Phillippi set the teams quick time in the No. 25 MOTUL BMW M8 GTE to line-up second with a 1m15.434s lap around the 2.54-mile, 14-turn Michelin Raceway Road Atlanta. He will co-drive with Bruno Spengler and Colton Herta tomorrow.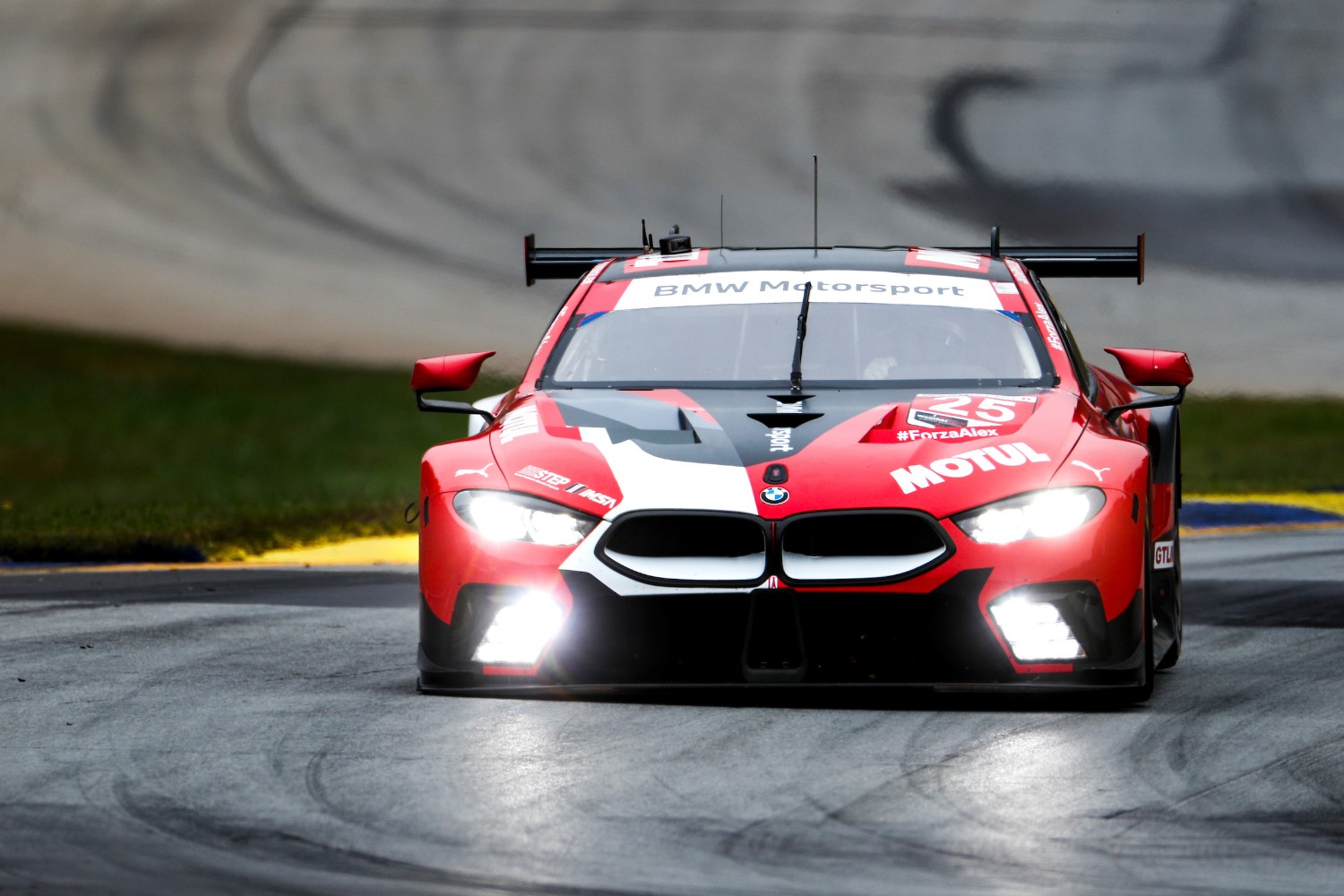 Edwards, co-driving this weekend with Jesse Krohn and Augusto Farfus in the No. 24 MOTUL BMW M8 GTE, set the third fastest GLTM time with a 1m15.615s lap.
Edwards will start alongside Laurens Vanthoor in the highest-placed Porsche 911 RSR-19.
"I think it was my best qualifying lap. I had never gotten pole here; I have been second many times by thousandths or hundredths of a second," said Garcia. "The Corvette C8.R was perfect. It was difficult knowing how the car would be compared to yesterday. We didn't have the usual pole prep or qualifying simulation before the actual session. So we had to do it in the second practice yesterday, which was almost 24 hours ago.
"We knew the car would be OK but didn't know where we would stack up against the rest of the field. I would say the first two laps were really good, not good enough for pole because a couple of guys got me there. I didn't know if I could go faster but obviously I really wanted it. That was a really, really good lap. Sometimes I have a couple of mistakes, but I think today I put together a whole lap."
"I definitely did a perfect lap. I'd say my first two fast laps were feeling really good. I didn't leave anything on the table. Maybe a little bit, but they were almost perfect laps. During my cool-down lap, somebody told me I lost pole by a few hundredths, so I knew I had to go again. Obviously the cool-down didn't hurt, or maybe it helped a little bit. So I went for it again.
"I really wanted that pole because I've lost many poles here by a thousandths or hundredths of a second. Let's see if this is the beginning of getting my first win here because I've been waiting a long time. It was the perfect lap, even if it wasn't that efficient because we didn't have practice prior to qualifying. That made it a little bit more stressful knowing the last time I had a chance to drive the car was last night and during the second practice 24 hours ago. It was a really good job by the Corvette C8.R crew, and I'm happy to be on pole."
Shinya Michimi scored his first career GT Daytona pole for Meyer Shank Racing as the Japanese driver put Mario Farnbacher and Matt McMurry's championship-leading Acura NSX GT3 Evo on top.
Michimi, who is the endurance-only driver for the No. 86 squad, posted a track record time of 1m19.291s  to beat Jeff Westphal's No. 63 Ferrari 488 GT3 Evo 2020 for the pole.
"I haven't had too many IMSA starts, but I've been with the right team this year – Meyer Shank Racing did an awesome job to give me a fast car today," said Michimi.
"Our Acura NSX GT3 has been amazing and everyone at HPD has been amazing. It feels great to get pole and we're building on our success from last month's win here. But today was just 5% of the work, we have the whole 10-hours tomorrow. We're definitely going to go and try to get the win."
Tomorrow's Motul Petit Le Mans at Michelin Raceway Road Atlanta is scheduled to take the green flag at 12:40 p.m. and will feature a live broadcast on NBCSN in two segments; 12:30 – 6:30 p.m. and 9:30 – 11:00 p.m.