Rumor: Andy Cowell to Red Bull F1 Engine Dept.
(4th Update)
(GMM) Rumors that Mercedes engine guru Andy Cowell could be about to join the mass staff exodus to Red Bull will not die down.
As recently as this week, Toto Wolff said that despite losing over a dozen senior members of Mercedes' engine operations, Cowell is not among the Red Bull defectors.
"He doesn't want to only be known for his work in Formula 1," said the Mercedes boss. "Andy has exciting ideas about technology and sustainability."
But that may not be true, especially as Wolff suggests that Red Bull is offering "lottery number pay-checks" to Mercedes staff looking to jump ship.
"I speak to Andy every week about different things and for me, it doesn't seem that he is going to Red Bull," Wolff insisted at Monaco.
"But in this sport we have seen many black swans. It would be a big surprise because it would mean it is different to what we have discussed.
"But there is nothing stopping him from taking any decision – whether he continues on his entrepreneurial journey or returns to Formula 1 in a different role," Wolff added.
However, Red Bull has denied the latest reports about Cowell being definitely signed up by its new engine division Red Bull Powertrains.
"Obviously, there's a lot of media traction on these topics with personnel joining this obviously new venture," said team boss Christian Horner.
"But I can say I was surprised to read this story this morning that apparently Andy has agreed to join us because that isn't the case."
---
May 21, 2021
This rumor is upgraded to 'strong' today.
Despite Toto Wolff saying it would not happen, word on the street is that this weekend in Monaco, Red Bull Power Trains will announce the arrival of Andy Cowell to head up their operations when they take over Honda's responsibilities for their F1 power unit.
---
May 18, 2021
(GMM) Andy Cowell (shown above) is definitely not heading to Red Bull, according to Mercedes boss Toto Wolff.
For its new Red Bull Powertrains operation, the energy drink owned Formula 1 team has managed to woo at least 15 Mercedes engine staff from Brixworth to Milton Keynes.
But Cowell, Mercedes' well-known former engine boss, is not among them.
"I talk to Andy regularly," Wolff said.
"He just wants to do something different. He doesn't want to only be known for his work in Formula 1. Andy has exciting ideas about technology and sustainability.
"He said to me 'If I wanted to stay in Formula 1, I would have stayed with Mercedes'," Wolff insisted.
---
March 18, 2021
(GMM) Dr Helmut Marko has once again played down Red Bull's chances of enticing Andy Cowell back to Formula 1 to lead the new engine operations at Milton Keynes.
The Austrian told motorsport-magazin.com that Red Bull is already busily preparing the in-house engine facilities ahead of Honda's official departure at the end of the year.
"We are assuming that the hardware will be ready to go by spring, summer next year," said Marko.
"At the same time, we have placed advertisements and received very good feedback," he added.
It is not clear who will lead the operation, but former Mercedes engine boss Cowell's name keeps cropping up.
"We always talk and he would be a nice option, but it's not really up to date information," said Marko.
"He has just left Mercedes because he was looking for a new challenge outside of Formula 1. I think it would be very difficult to get him back."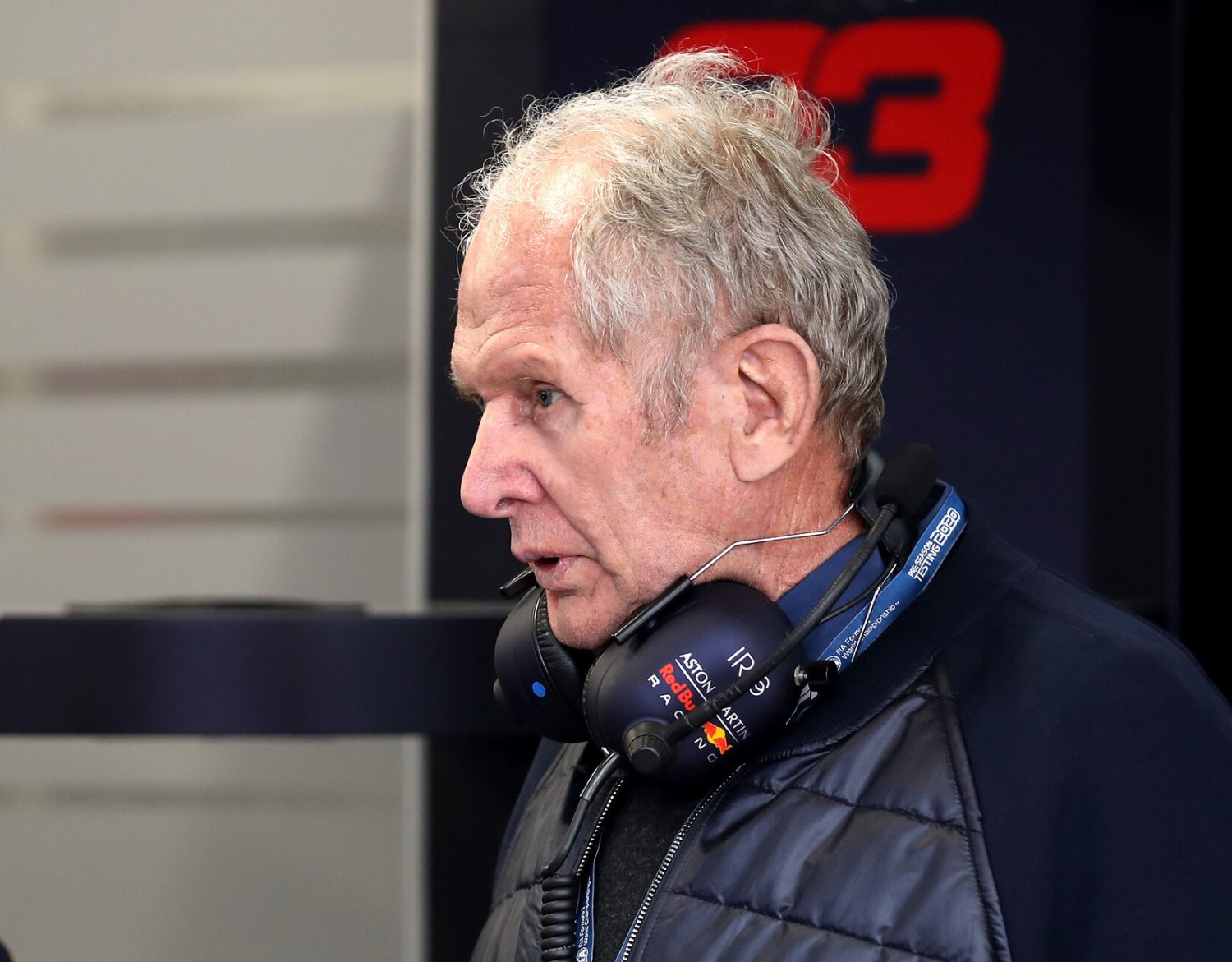 Marko admits that the details of the Rd Bull engine program beyond 2022 is currently unclear, but it is possible that Honda will remain contractually involved in the project in some ways.
Yasuaki Asaki, who heads the works Honda F1 project in Japan, admitted: "Honda's level of commitment to the engine development in 2022 has yet to be defined in the final contract.
"Until now, the engine was from Honda so we decided what to do with it. But now that it will be a Red Bull engine, they have the final say," he added.
"If they want us to develop something and put it in the contract, we can implement it," said Asaki.
One complication for Red Bull is the move to E10 fuel from 2022, which Honda is already working on.
"They cannot race if they are not prepared for the new regulations, so we are working hard to adjust the engine even if the contract is not yet ready," said the Japanese.
Marko admits that Red Bull is yet to plot a precise course for the future with regard to the engine program, especially with brand new rules looming for 2025.
"We also have to discuss with Honda how we will continue after 2025," he said. "Either we take a new engine supplier, or we develop the Honda engine further.
"The way things are now, things look positive," added Marko. "The new regulations for the power units are coming and the budget ceiling also helps us in terms of engines. So I'm optimistic about that."
---
October 17, 2020
Everyone thought it rather strange that Mercedes engine guru, Andy Cowell, resigned unexpectedly from the Mercedes F1 team after his hybrid V6 engines have dominated the sport for over 6 years.
Now we know where he might be headed.
With Honda leaving the sport after 2021, speculation is that Red Bull will take over Honda's F1 engine operation and bring it in-house.
What better man to lead it than Andy Cowell. Why else would he leave Mercedes' Brixworth operation at the top of his game? He must have known Honda's exit was coming
However, it remains unclear whether Cowell will actually join the Red Bull team. In conversation with Motorsport-Magazin.com Dr. Helmut Marko refused to speculate about Cowell.
"I don't know. First, we have to see what we are going to do. Then, of course, we'll see who's eligible for this project. It's clear that we would integrate it into our location at Red Bull Technology," says Marko. "Then you make sure you get the best possible people for it."