Aston Martin's first AMABA winner impresses on F1 test debut
British racing driver Johnathan Hoggard made a big impression on his first test in an Aston Martin Red Bull Racing Formula 1 car on Tuesday (20 October) – part of his prize for winning the Aston Martin Autosport BRDC Young Driver of the Year Award.
The 19-year-old completed 21 laps of Silverstone's legendary Grand Prix circuit in an Aston Martin Red Bull Racing RB8, similar to the car the team used to win the FIA Formula 1 constructors' and drivers' world championships with Sebastian Vettel in 2012.
After completing a couple of installation laps on a damp circuit in the morning, the team waited until the track had dried out in the afternoon to give the 2019 BRDC British F3 Championship runner-up a series of three timed runs to get the most out of his experience in the 800bhp V8 3-0-litre specification F1 car.
"It was amazing," said Hoggard, who is the first driver to win the Award since Aston Martin Lagonda became the title partner in 2019. "Feeling the car's power and full downforce unleashed on Silverstone's grand prix circuit was an unforgettable experience and it's left me wanting more!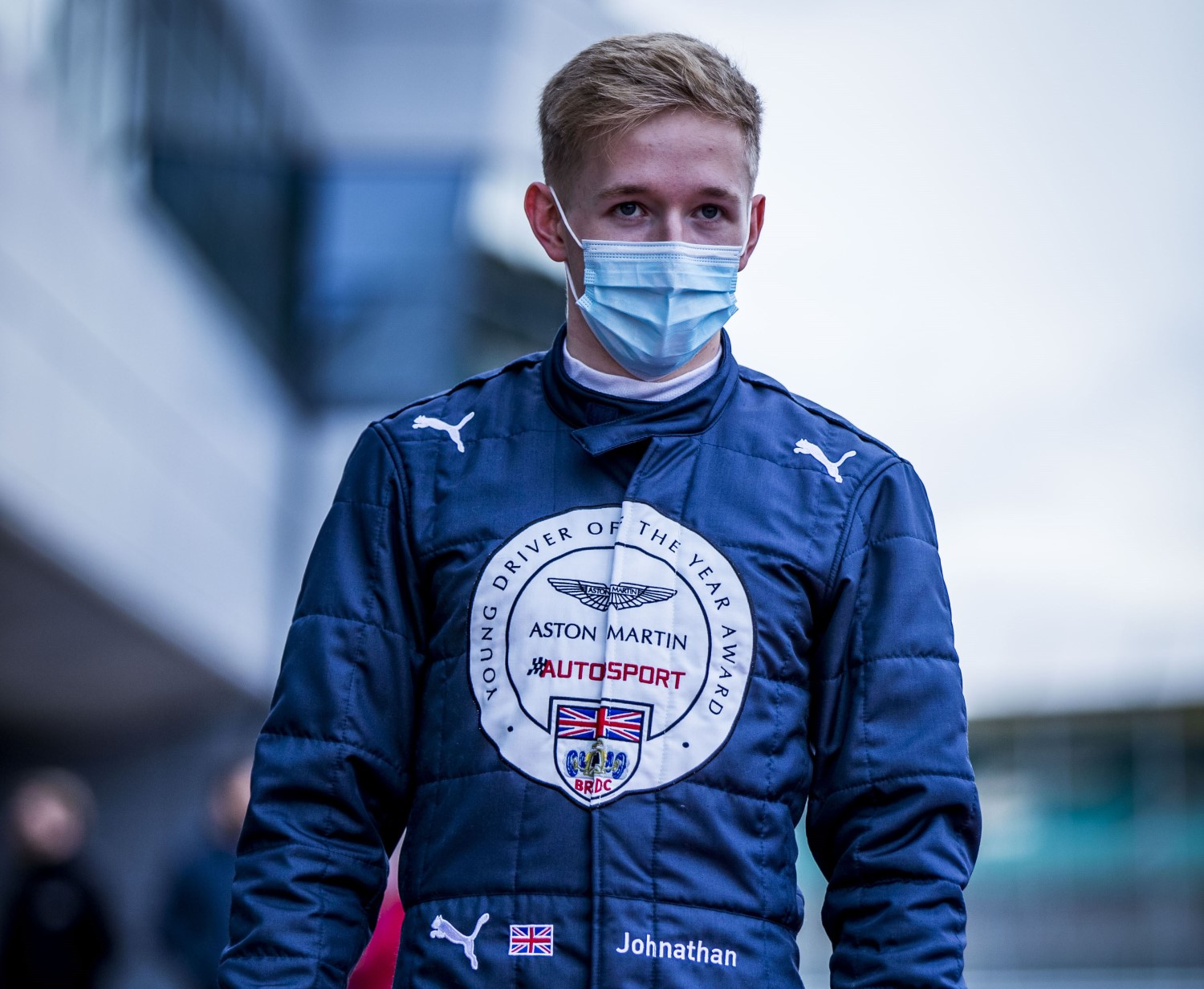 "I tried to block out a lot of the emotion and I focused on the apexes and the braking zones. In some ways it actually felt a lot like a normal test day in F3, but you are going a lot faster and you have a massive smile on your face while you are doing it. When you start karting, F1 is your dream, but you never know whether you'll get the chance to drive one of these cars, so to get the opportunity especially with Aston Martin Red Bull Racing is amazing."
Hoggard won the test, along with a cash prize of £200,000, a test in an FIA World Endurance Championship Aston Martin Vantage GTE, full British Racing Drivers' Club membership and an Arai helmet, after beating three pre-selected rivals in a two-day assessment at Silverstone last year in various machinery including an Aston Martin Vantage GT3.
Aston Martin Red Bull Racing race engineer Simon Rennie, who ran the test, said that the team was impressed by Hoggard's approach as well as the ability he had displayed during his relatively brief time in the car.
"The day has gone really well and Johnathan impressed us. I had expected him to, based on his performance in last year's assessment where he seemed to hit the ground running and improved steadily," said Rennie. "He did the same thing today. He was calm, measured and sensible. This was a big step up from what he is used to, especially with the lack of running he's had this year due to the coronavirus pandemic, and he wasn't fazed at all. There was a lot of pressure on him and it was a big opportunity to drive the car. He made the most of the time he had available and handled it very well."
David King, Aston Martin Vice President Chief Special Operations Officer and President Aston Martin Racing, added: "This Award means a lot to Aston Martin and it's a strong signal of our commitment to the development of British motor racing talent. It's a proud moment for us to be able to play such a role in helping Johnathan have the opportunity to test a Formula 1 car. It's also really great to see some of the significant players in British motorsport, such as  Aston Martin, Autosport, Silverstone, the BRDC and Aston Martin Red Bull Racing coming together in a collaboration of goodwill to create this chance for a young driver to experience Silverstone in a Formula 1 car for the first time."