It will be Hamilton Vs. Rosberg in Extreme E
F1 World Champion Nico Rosberg has announced he is entering his own team into Extreme E next year, following in the footsteps of his F1 rival Lewis Hamilton.
The RXR Extreme E team is a development of Team Rosberg.
Speaking of his team's entry into the all-electric XE off-road SUV racing championship, Rosberg said: "We are thrilled to unveil Rosberg Xtreme Racing as the latest addition to Extreme E.
"The series represents an amazing opportunity to not only drive awareness but also inspire action in the fight against climate change – the single biggest threat to our planet today.
"Since retiring from F1 I have dedicated my career to sustainable technologies so to be able to combine these endeavors with my passion for racing is incredibly fulfilling."
The RXR entry into XE means Rosberg will indirectly compete against Hamilton in the series, with the six-time champion establishing his own X44 squad that will focus on creating opportunities for mechanics and engineers from minority ethnic backgrounds.
Rosberg is famed for his battles with Hamilton across their time together as team-mates for Mercedes from 2013 to 2016, part of a period where the team have dominated F1.
The childhood friends are remembered for having one of the most intense intra-team rivalries in the sport, which included several on-track collisions, with Hamilton winning titles on 2014 and 2015 before Rosberg took his one championship in 2016.
It also means that the three most recent Mercedes grand prix drivers all have an association with XE, as Valtteri Bottas tested the 550bhp ODYSSEY 21 in France earlier this month.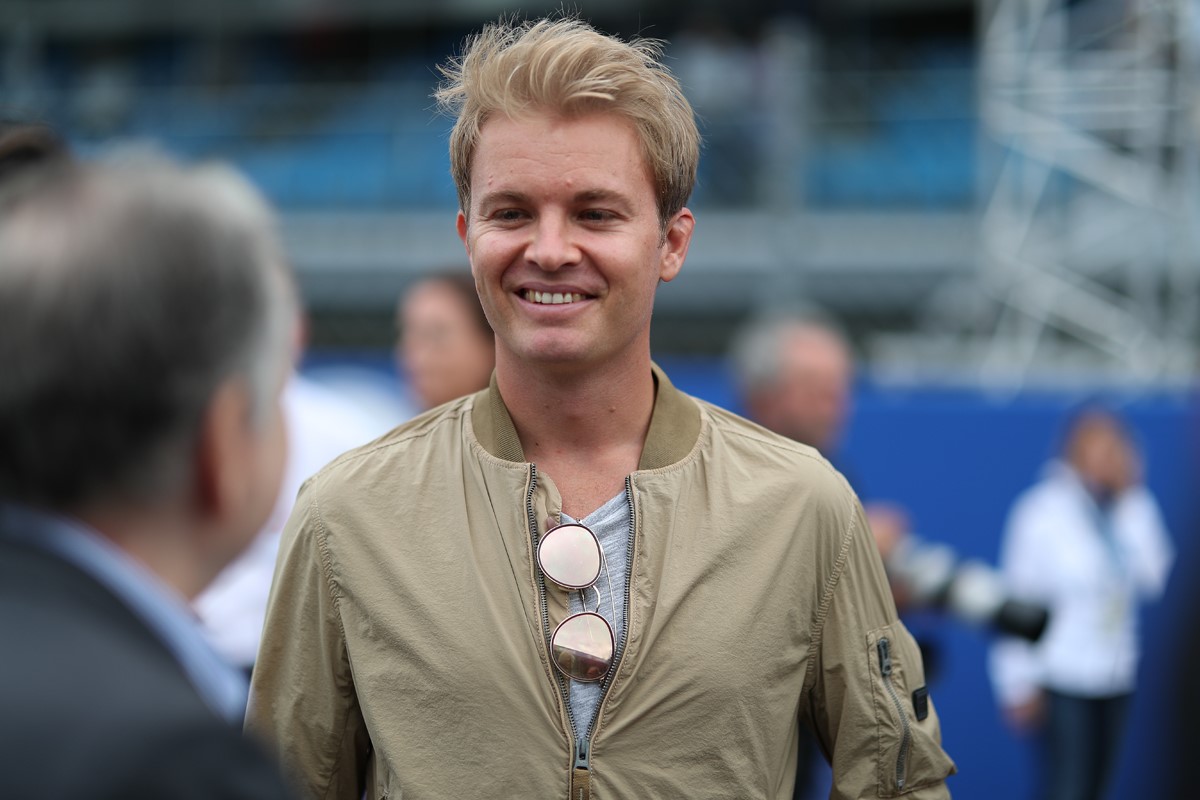 XE founder and chief executive Alejandro Agag added: "We are ecstatic to finally announce that Rosberg Xtreme Racing will be joining our line-up for the first season of Extreme E.
"We have been talking about this project for many months, and we are thrilled he has chosen Extreme E for his formal return to motorsport as founder and CEO of his own racing team.
"There is clearly a great synergy between Nico's endeavors in the sustainability field and the aims of Extreme E so his team is a hugely welcomed addition to the series."
Other high-profile F1 names linked with XE included former Toro Rosso driver Jean-Eric Vergne and Red Bull chief technical officer Adrian Newey, who are both backers of Veloce Racing.
RXR become the ninth team lined up for the debut XE season, the start of which has been pushed back to March owing to the global health crisis.