Supercars: Dick Johnson Racing will go it alone in 2021
Dick Johnson Racing (DJR) confirmed today that it will return for its 40th season in 2021, with the Shell V-Power Racing Team competing with two Ford Mustangs in the 2021 Repco Supercars Championship.
The team confirmed its plans for next season following today's announcement by Team Penske that it would not return for the 2021 Supercars season. Dick Johnson Racing joined forces with Team Penske in 2015 and DJR Team Penske has produced 56 wins, 62 pole positions, three team championships and three driver's titles with Scott McLaughlin over the last six seasons. As Team Penske transitions away from Supercars racing, Dick Johnson Racing will continue to build on the momentum and success it has established in the past with an eye toward a bright future ahead.
"As we enter the next chapter at DJR, we look forward to what lies ahead for our team," said team founder Dick Johnson. "It has been an honor to partner with Roger Penske and everyone from Team Penske over these last six seasons, but we understand the challenges that everyone has faced worldwide in 2020 due to the COVID-19 pandemic. We're thankful that we were able to conclude our partnership with our third driver and team championships together this season.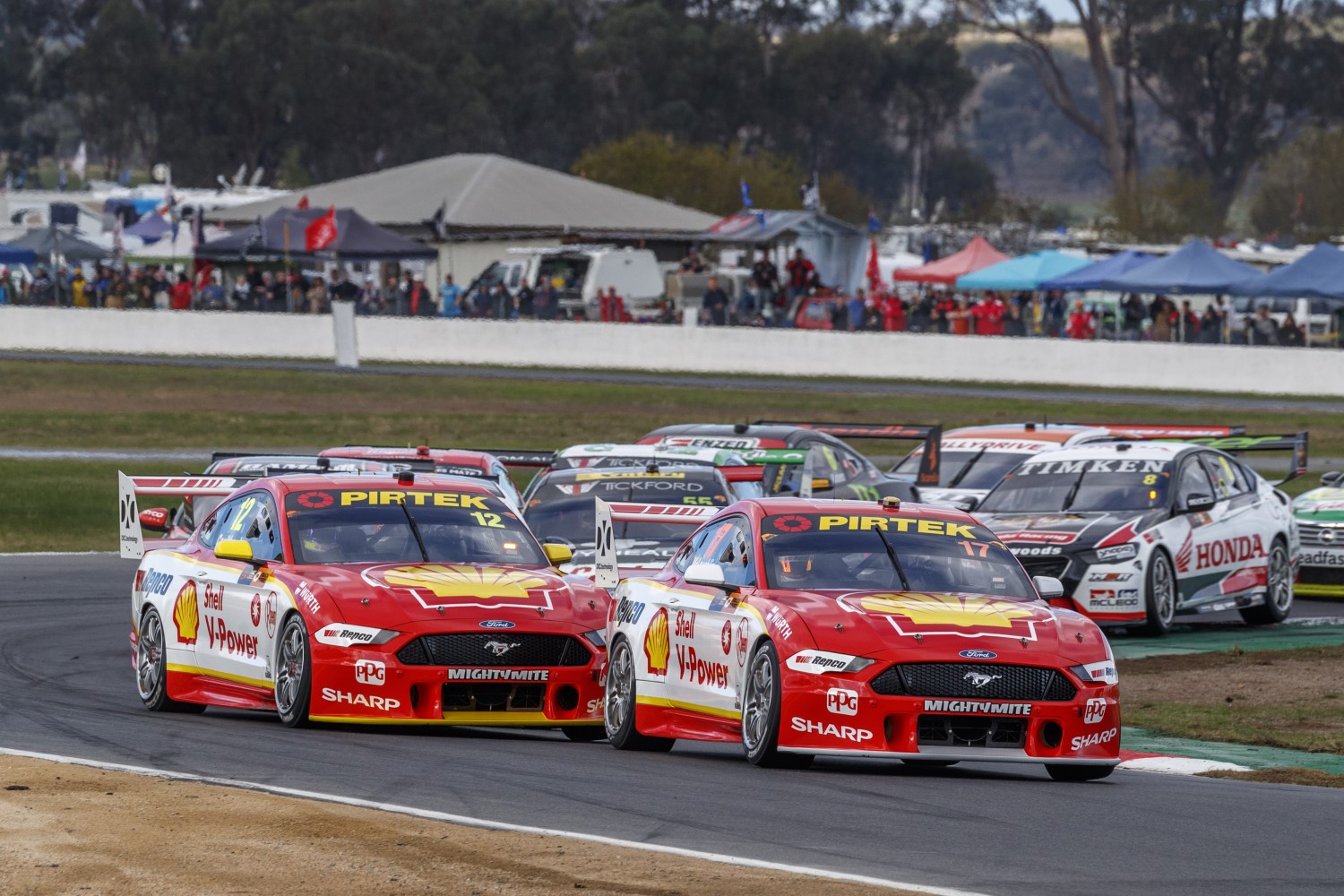 "We want to thank Scott for his professionalism on and off the track. He is a generational talent, and we are excited he will join us as a co-driver at next year's Repco Bathurst 1000 in October. We know Scott is in a great position with Team Penske for the future, and we wish him all the luck in the world as he begins his INDYCAR career. The future is also very bright at DJR. We have truly amazing people in our team – the same people that have been the driving force behind the race wins and championships we have won over the past six years. We also have a fantastic and committed group of partners, who remain in lockstep with us for 2021 and beyond, and some of the most passionate and loyal fans in motor sport. With that kind of support and experience, we are ready to build on our success with the Shell V-Power Racing Team."
DJR will announce its driver lineup and more details about its 2021 Supercars program in the coming weeks.
"As DJR celebrates its 40th season in 2021 we're excited to return to the track next season and continue as Ford's homologation team, working with Ford Performance on developing the Gen3 Mustangs for 2022," said Ryan Story, DJR co-owner and managing director. "We have been proud to work with Team Penske and represent the professionalism, ethics, effort and success of the Penske brand since 2015. We thank Roger Penske, Tim Cindric and everyone at Team Penske for their partnership, their friendship and their guidance. Together, we have built a championship team and cultivated an exceptional group of partners that engage on a business-to-business level that represents the very best of any sporting organization in Australia and New Zealand. DJR is in a great position to move forward and we are more energized than ever about the future of our team."