FIA revises track limits restrictions at Portimao after 125 lap times deleted on Friday
Track limits at Portimao have been changed for the rest of the Portuguese Grand Prix weekend after a staggering total of 125 lap times were deleted at Turns 1 and 4 over the two free practice sessions on Friday.
Track limits at Turns 1 and 4 were particularly strict as, if a car went fully across the white line at the edge of the circuit, the driver's lap time would be deleted. As a result, on Friday, every driver on the grid had at least one lap deleted in either FP1 or FP2 on Friday: 43 laps at Turn 1 and 82 laps deleted at Turn 2 over the day.
However, track limits at Turn 15 (the final turn) are much stricter. Drivers will have their current and next lap times deleted if "no part of the car remains in contact with the track".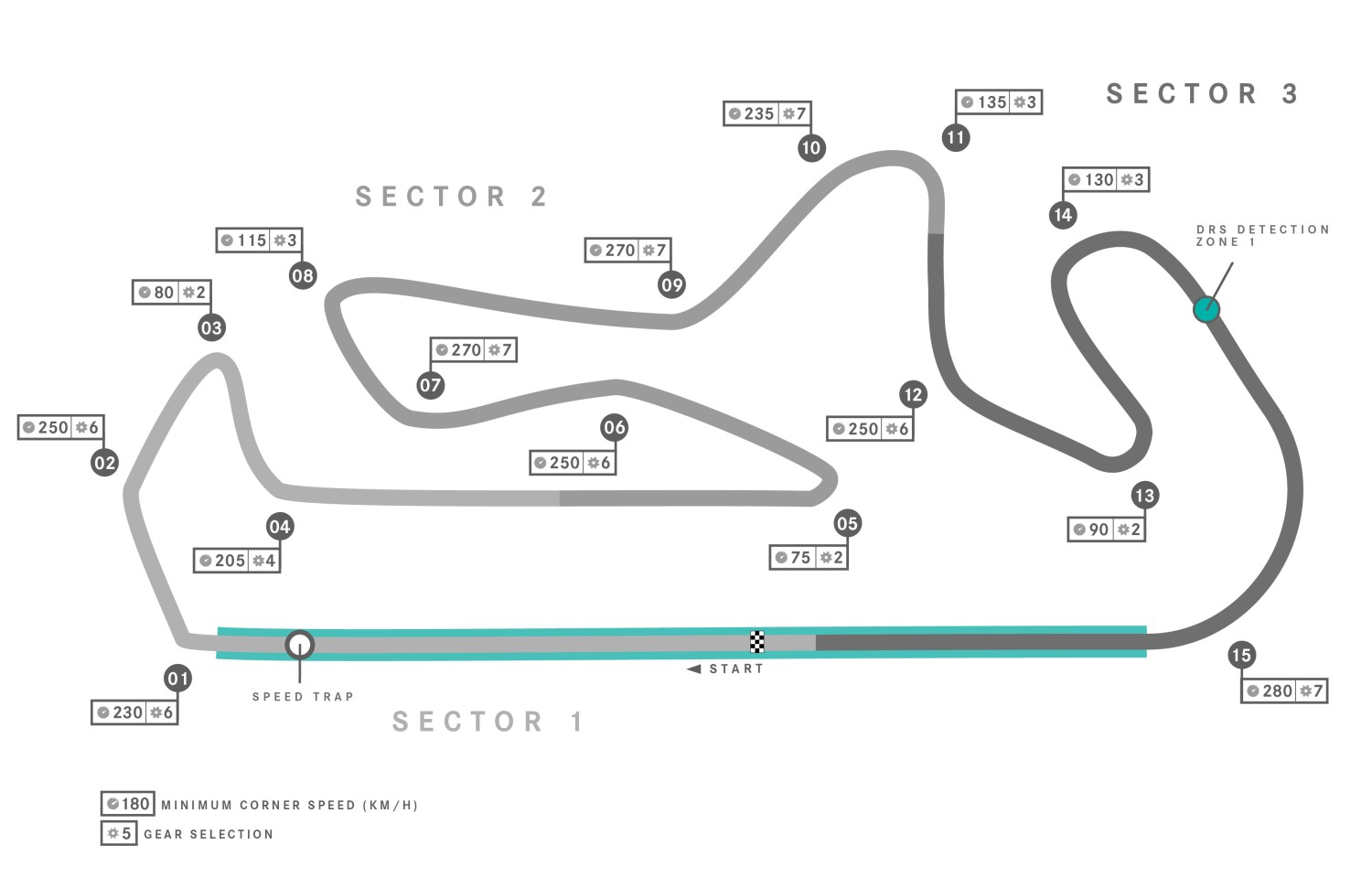 Formula 1 drivers praised the Autodromo do Algarve circuit, which is hosting the series for the first time this weekend, following the first two practice sessions on Friday.
Pierre Gasly said the track's extreme changes of gradient are unlike anything he'd experienced in an F1 car before.
"It was really cool," said the AphaTauri driver. "The first few laps when I went out I got this feeling like you get in your stomach when you're on a roller coaster. After turn eight, going up the hill and down I really had the same feeling, and I was like, 'wow, I've never felt that in a Formula 1 car.'"
Sebastian Vettel was also impressed by his first experience of the track.
"I think it's slippery probably mostly because of the resurfacing but it's very smooth and it's quite a nice track."
"I think that tomorrow will be better," he added, "just waking up and knowing where you need to go, it's good."
Vettel said the Algarve circuit shows there are good venues available to Formula 1 which it hasn't raced at before. "It probably proves that we have plenty of tracks that are exciting, we just need to pick the right ones."