Marco got Sato'd and it cost him $1 million
(Update)
A reader writes, Dear AutoRacing1,
Sato cost Michael Andretti a million dollars by his unprofessional and dangerous driving on Sunday at the Saint Petersburg Grand Prix. Knowing he was fighting for a million dollars Marco had the best drive of his season to move up from his 23rd starting position to 7th when Sato took him out.
IndyCar accessed Sato a penalty for 'avoidable contact' and sent him to the back of grid for the restart. At a minimum they should have given him a stop and hold penalty after the race went green, or at least a drive through, so there was some separation between the field and Sato, so he didn't go out and do exactly what he did to Marco immediately. Nope, Sato then promptly punted another driver, Askew, into the tires ending his race as well.
Ferrucci is another one that virtually every race makes desperate low percentage moves that result in contact with other drivers. It is not occasionally it is EVERY RACE. He was banned from European Motorsports for unsportsmanlike driving, and he comes to IndyCar and continues his unprofessional conduct with impunity.
Unless, and until, IndyCar hands out real penalties that will actually work to dissuade and disincentivize such conduct it will continue.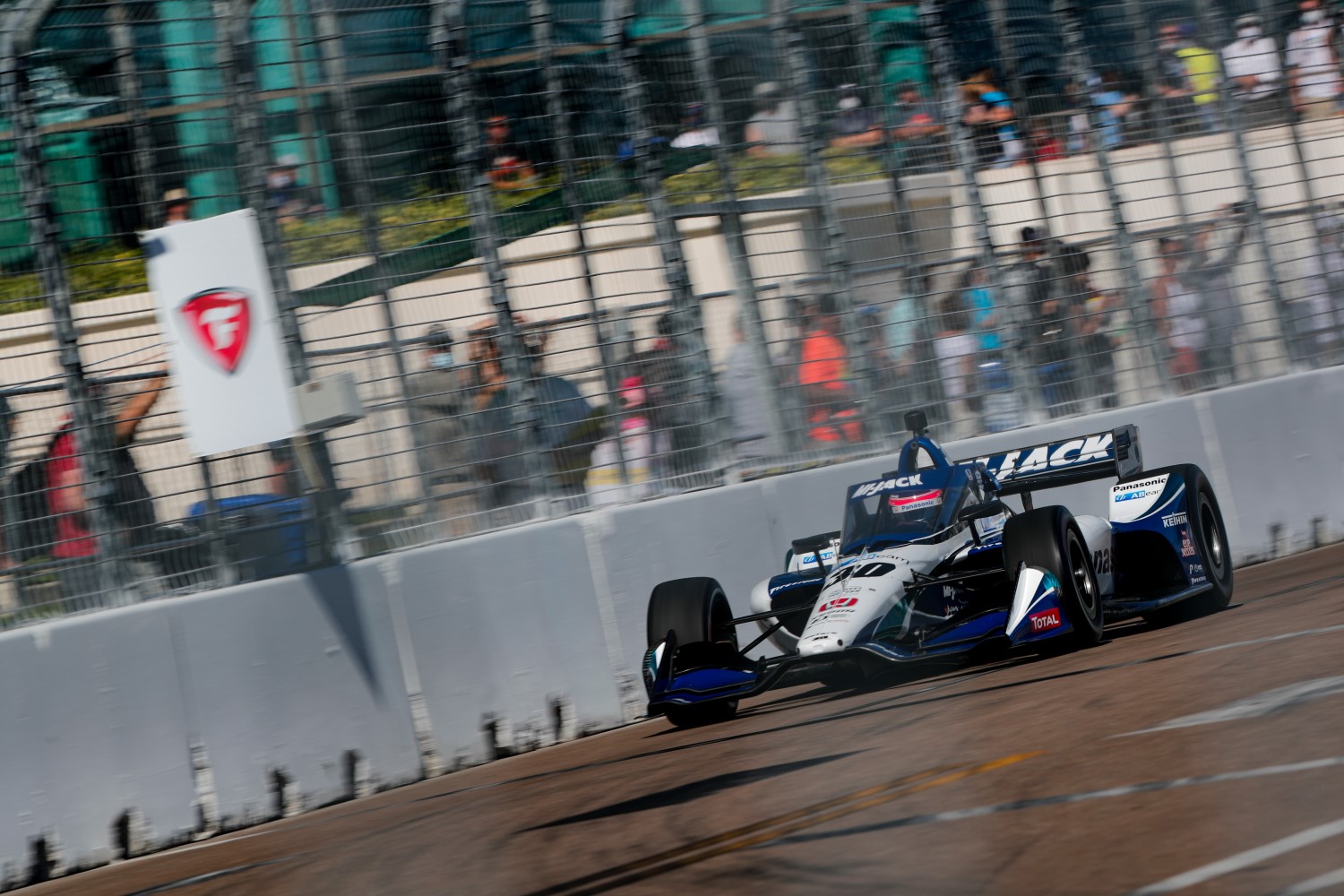 Mark my words if these two outlaws are allowed to continue their totally disrespectfully and unprofessional driving someone will be seriously hurt in the foreseeable future. They demonstrate the same lack of respect and unprofessional driving on ovals where the consequences of such conduct is much more severe.
IndyCar has not even put either of these drivers on probation. Not that it would stop them, however if they were on probation and then had additional 'avoidable contact' incidents IndyCar could, and should, force them to sit out a race or two. This would force their teams to put in another driver to try and preserve their Leaders Circle Million Dollars for the entry and the drivers would quickly learn that such conduct not only earns the condemnation and wrath of their fellow drivers but jeopardizes their drive with their team and could ultimately put them out of a ride….BEFORE they seriously injury someone.
Pissed off in Milwaukee,
Jake McCloskey
---
October 27, 2020
Takuma Sato's failed attempt to pass Marco Andretti late in Sunday's season finale IndyCar race at St. Petersburg, FL flattened Andretti's right-rear tire and ruined his chances of earning the final $1 million Leaders Circle contract for 2021.
Andretti was in the middle of a great drive from a low starting position of 23rd to hold seventh in the latter stages of the race until Sato did him in.
Gave it my absolute all today. We were on for P4 and got Sato'd. pic.twitter.com/Jc2FijOJl9

— Marco Andretti (@MarcoAndretti) October 25, 2020