Mercedes-Benz EQ Formula E Team opt for same drivers
The Mercedes-Benz EQ Formula E Team is ready for its second season in the ABB FIA Formula E World Championship and will commence Season 7 in the all-electric race series with an unchanged line-up, featuring the driver pairing of Nyck de Vries and Stoffel Vandoorne. The team has opted for continuity behind the wheel of the updated Mercedes-Benz EQ Silver Arrow 02.
"We were very pleased with Stoffel and Nyck last season," said Team Principal Ian James. "They both turned in strong performances, gained valuable experience with the team and showed that they have the right skill sets for Formula E. They are not only incredibly fast but also have the intelligence and mental capacity to deal with energy management and the unique nature of the races in Formula E. They can now bring this experience to bear in Season 7."
Stoffel Vandoorne & Nyck de Vries: A well-practiced team
Stoffel Vandoorne will be embarking on his third season in Formula E. In the 24 E-Prixs he has contested so far, he has achieved one victory, two pole positions and four podiums. He finished the 2019/20 season in second place in the drivers' championship.
"I'm really looking forward to racing again," said Stoffel Vandoorne. "It seems like ages since the last time out, racing in Berlin. We've done some testing with the new car since then and it was real nice to get back behind the wheel but nothing can come close to the feeling of going up against the best in the field. I can't wait to see how we do with our new car next year. We were able to successfully conclude last season with a win and I hope that we can fight for podiums and victories again next year and can close the gap on the guys at the top a little bit more. Let's wait and see how it goes."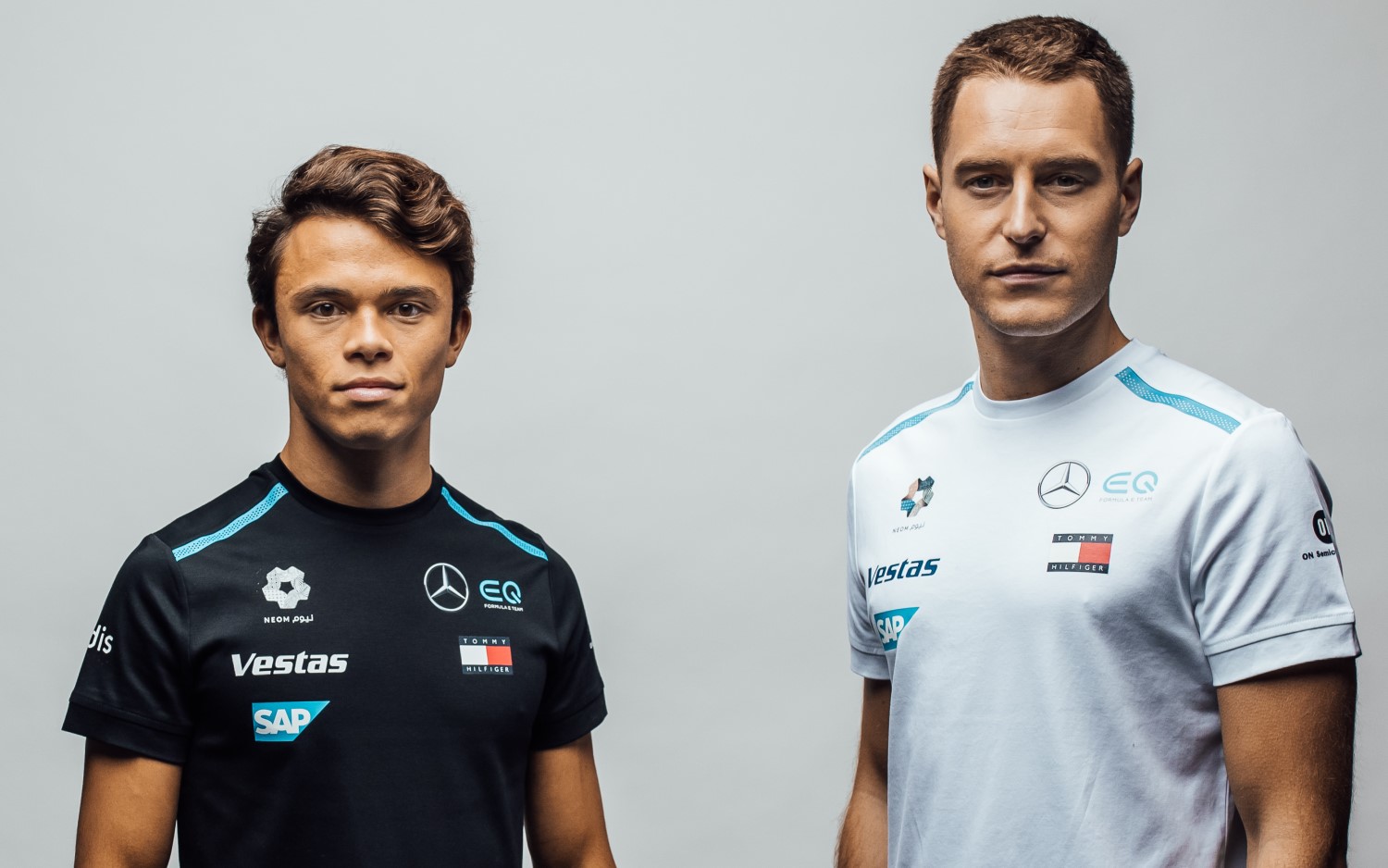 Nyck de Vries made his debut in Season 6 in the all-electric race series as the reigning Formula 2 champion and ended the year as Best Rookie in eleventh place. He took his maiden podium for finishing runner-up in the Berlin season finale and helped secure the team's first one-two finish in the series.
"I am honestly delighted to be able to contest a second season in Formula E with the team," said Nyck de Vries. "We had a strong debut season together, although it was a bit of a strange year, in which Covid-19 changed everything after a few races. Fortunately, we were still able to finish the season on a positive note and I'm now looking forward to what will hopefully be a more normal season in 2021. I hope too that I can get to know all the new circuits that I haven't been able to compete on so far. I feel very comfortable in the team and hope we can use the foundations we have built together to achieve more success next year."
Mercedes-Benz EQ Silver Arrow 02: Further developments under the engine cover
Next season, Nyck and Stoffel will race an updated version of the Mercedes-Benz EQ Silver Arrow 02, whose carbon-fiber shell gleams silver with accents in EQ blue. In addition, the Mercedes stars are now placed in more prominent positions on the racing car's engine covers.
Overall, the car is a further development of last year's car, and the biggest changes can be found under the engine covers, as the team have updated the drive train for the new season.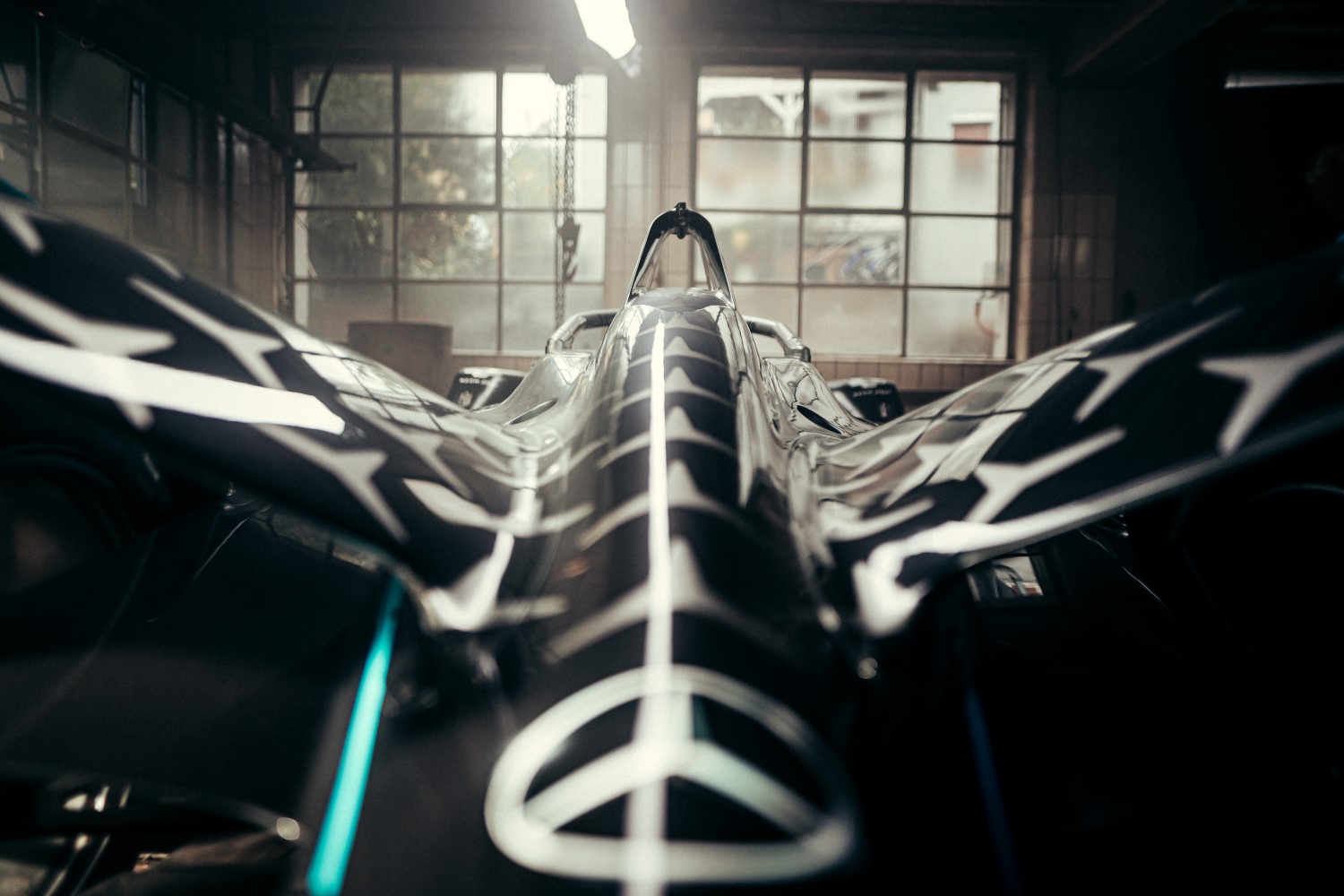 The team will face a huge number of fresh challenges next season both on and off the racetrack. Competing against some of the world's strongest drivers, teams and manufacturers is not only about performance, but also about perfectly coordinated teamwork, intelligent energy management, carefully thought-out strategies and quick and flexible decision-making.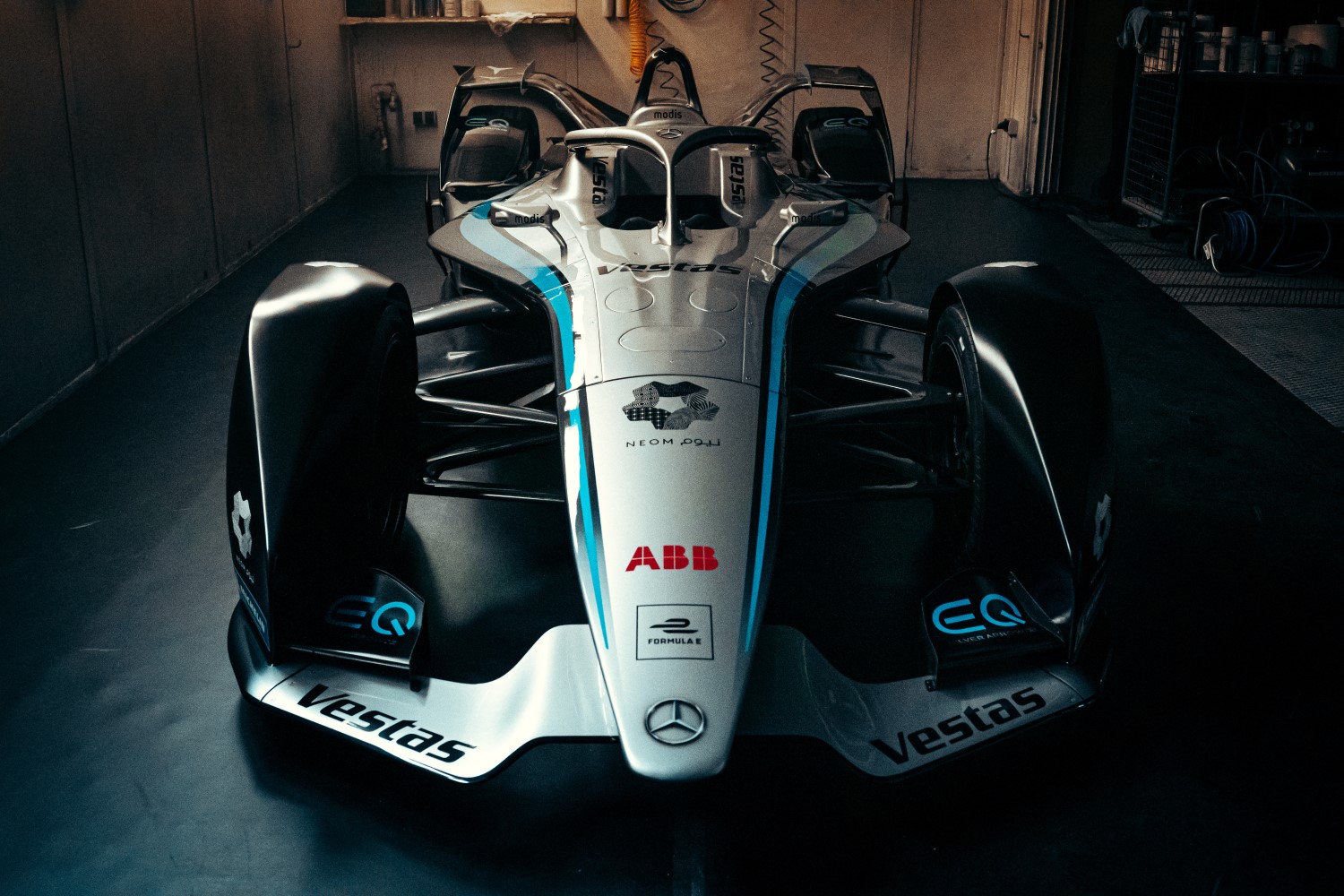 The next official engagement for the team will be in Valencia where it will take part in Formula E testing (27 November – 1 December). Season 7 of the ABB FIA Formula E World Championship will kick off with a double-header 16 January 2021 in Santiago de Chile.