New Jersey Motorsports Park 2021 Event Schedule Announced
New Jersey Motorsports Park (NJMP) announces their 2021 season schedule today as NJMP looks toward their 13th season since breaking ground in 2008. This major event schedule features 18 on & off-track events ranging from a newly introduced 'Summer Concert Series' (June 19, July 17, Aug 14) to the always exciting 'MotoAmerica Championship of New Jersey' (Sep 10-12).
NJMP President & COO, Brad Scott, sums up the excitement of the 2021 season schedule with a fitting enthusiasm, "After a 2020 season comprised of many unfortunate cancellations, all of us here at NJMP are ready to get back on track and give our fans what they've long awaited: A filled 2021 event schedule!
It feels good to be able to look toward the future and see the excitement to come. With the return of events such as MotoAmerica, CCS, Lemons, AHRMA, along with the addition of Road to Indy; This upcoming season is set to be the premier display of racing originally planned for 2020. Not to mention the various off-track events NJMP is set to host throughout the year, including a brand new Summer Concert Series."
The NJMP on-track major event list begins with Championship Cup Series I, April 24th & 25th, for the first New Jersey round out of three. A slow May leads fans right into a fun filled month of June featuring 24 Hours of Lemons June 11th – 13th, AHRMA June 18th – 20th, and American Endurance Racing June 25th – 27th.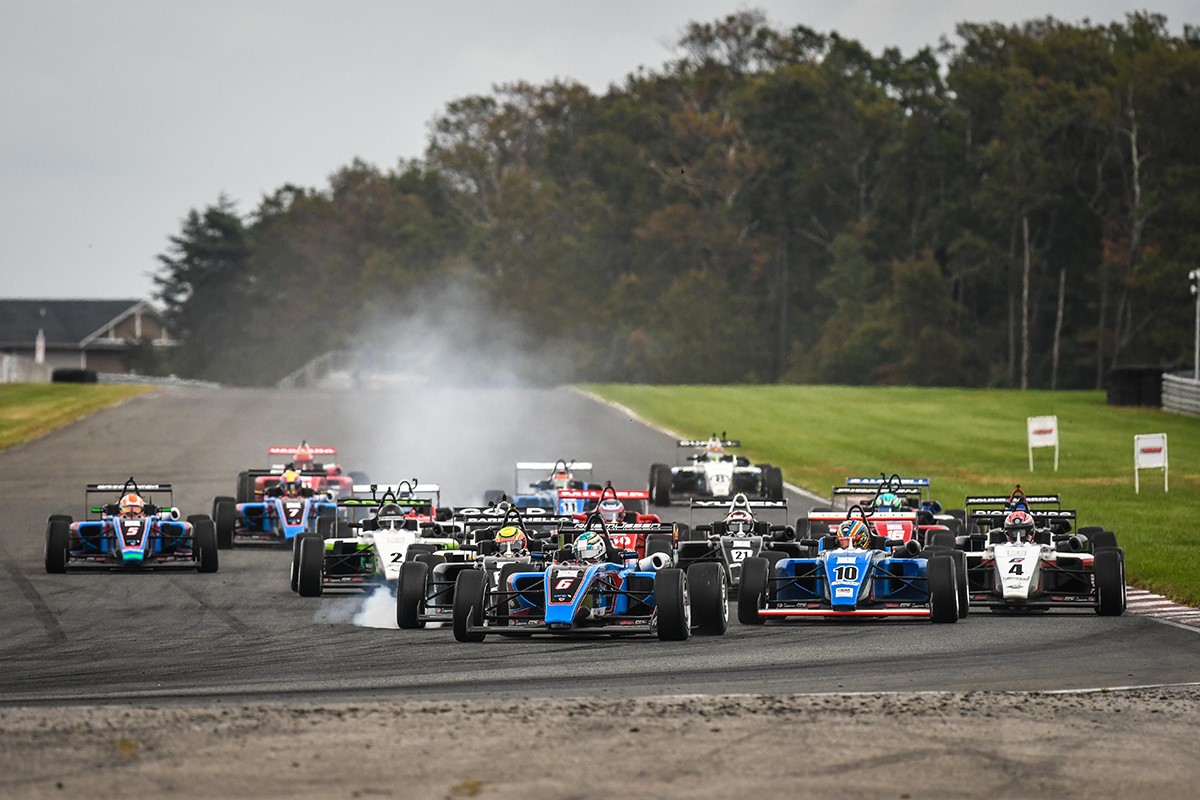 July at the Motorsports Park features two events, in Championship Cup Series II July 3rd – 4th and the SCCA US Majors July 16th – 18th. In thrilling fashion to round out the season NJMP is set to host the returning Road to Indy August 27th – 29th, Championship Cup Series III September
2021 Major Event Schedule
April 24-25 Championship Cup Series I
May 14-16 Xtreme Xperience Exotic Car Driving Experience
May 21-23 Monster Truckz Extreme Tour
June 11-13 24 Hours of Lemons ft. Hooptiecon
June 12 5th Annual Food Truck Festival
June 18-20 9th Annual AHRMA Vintage Motorcycle Festival
June 19 NJMP Summer Concert Series I
June 25-27 American Endurance Racing
July 3-4 Championship Cup Series II
July 16-18 SCCA US Majors
July 17 NJMP Summer Concert Series II
August 14 NJMP Summer Concert Series III
August 27-29 Road to Indy presented by Cooper Tire
August 27-29 Xtreme Xperience Exotic Car Driving Experience
September 4-5 Championship Cup Series III
September 10-12 MotoAmerica Championship of New Jersey
September 11 1st Annual NJMP Beer Festival
November 19-20 American Endurance Racing