Six drivers complete two-day Indy 500 test session
Friday, six of IndyCar's best drivers completed a two-day test session at Indianapolis Motor Speedway that was meant to evaluate potential new aero components for next year's Indianapolis 500.
The purpose of the new parts is to try to make for better racing at the 2.5-mile oval, after passing the past two years has proven to be difficult, if not impossible at times.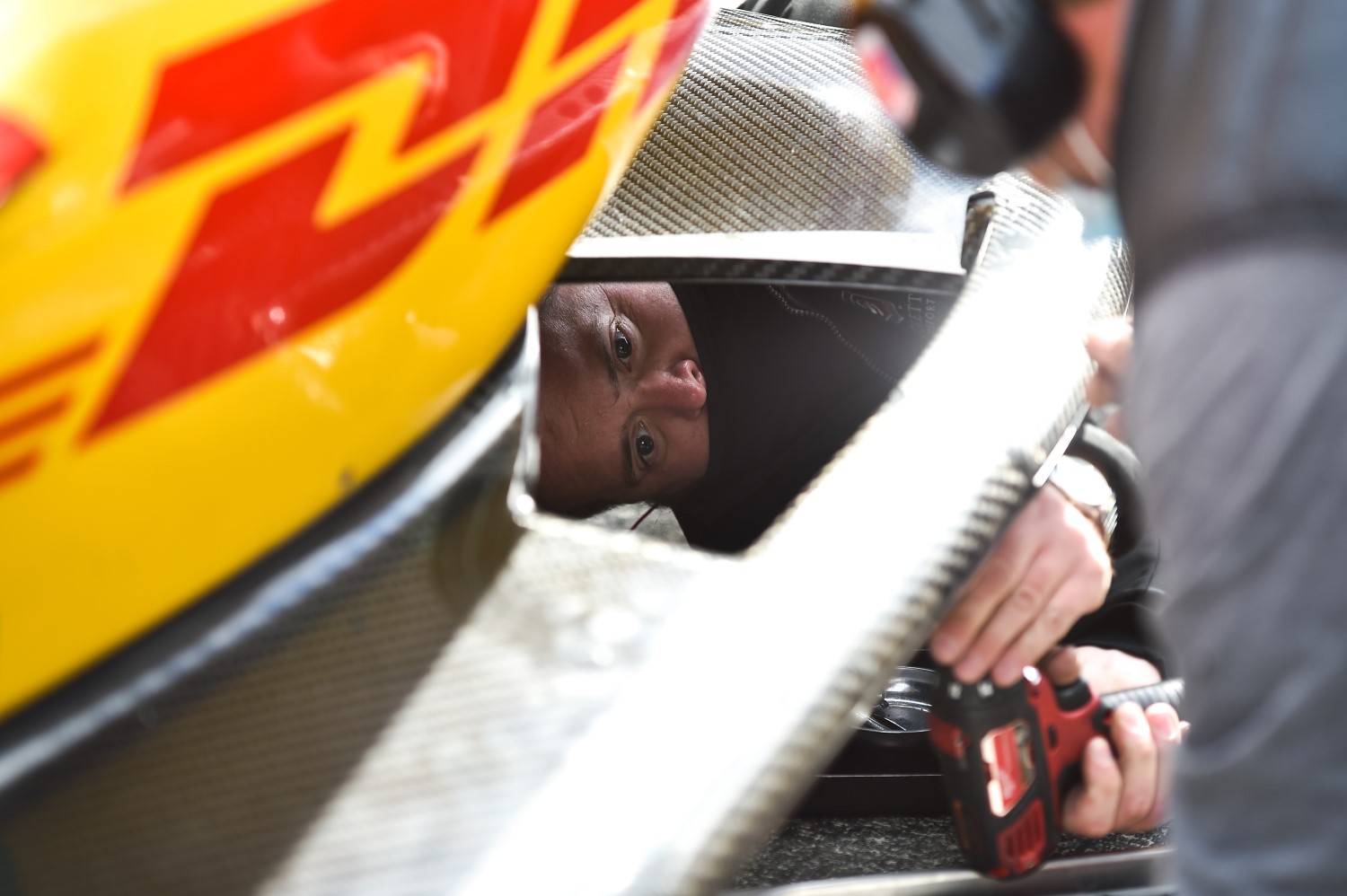 To help evaluate the performance of the components, IndyCar fitted special optical distance measuring devices to the noses of the cars and a reflective plaque on the rear crash structures.  This allowed for detailed distance data between cars to be gathered throughout the different aerodynamic configurations trialed during the test.
This year's Indy 500 was the first with the new Aeroscreen, which punched a larger hole in the air and significantly affected the performance of any cars following closely behind. Its weight also raised the center of gravity of the cars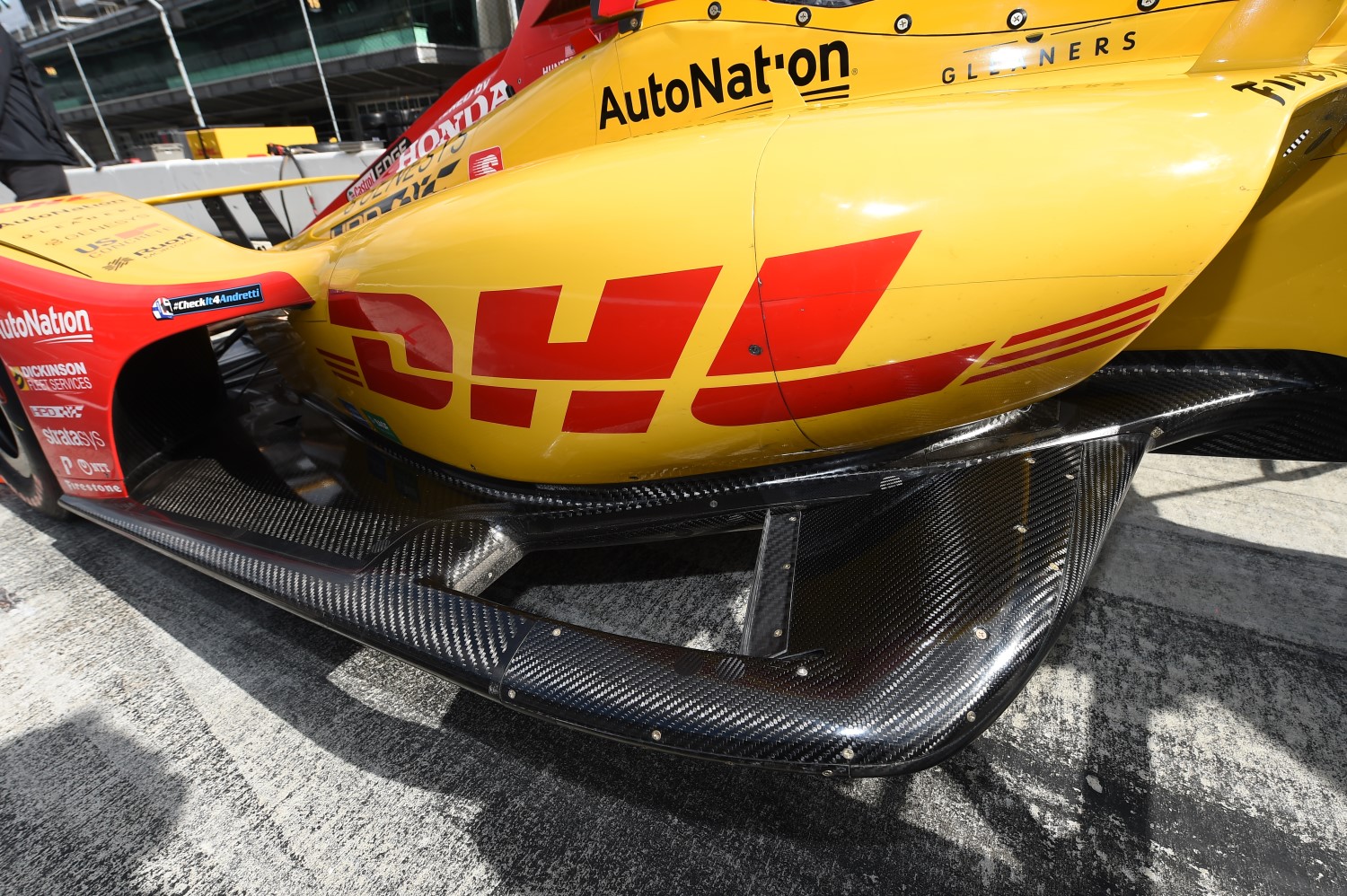 The problem is that a driver has to trim the car out so much in order to be fast and run at the front, that one blotched pit stop putting the driver mid-pack and in dirty air makes the car so undriveable they either become a back marker, or they try too hard, run out of talent, and plaster the wall.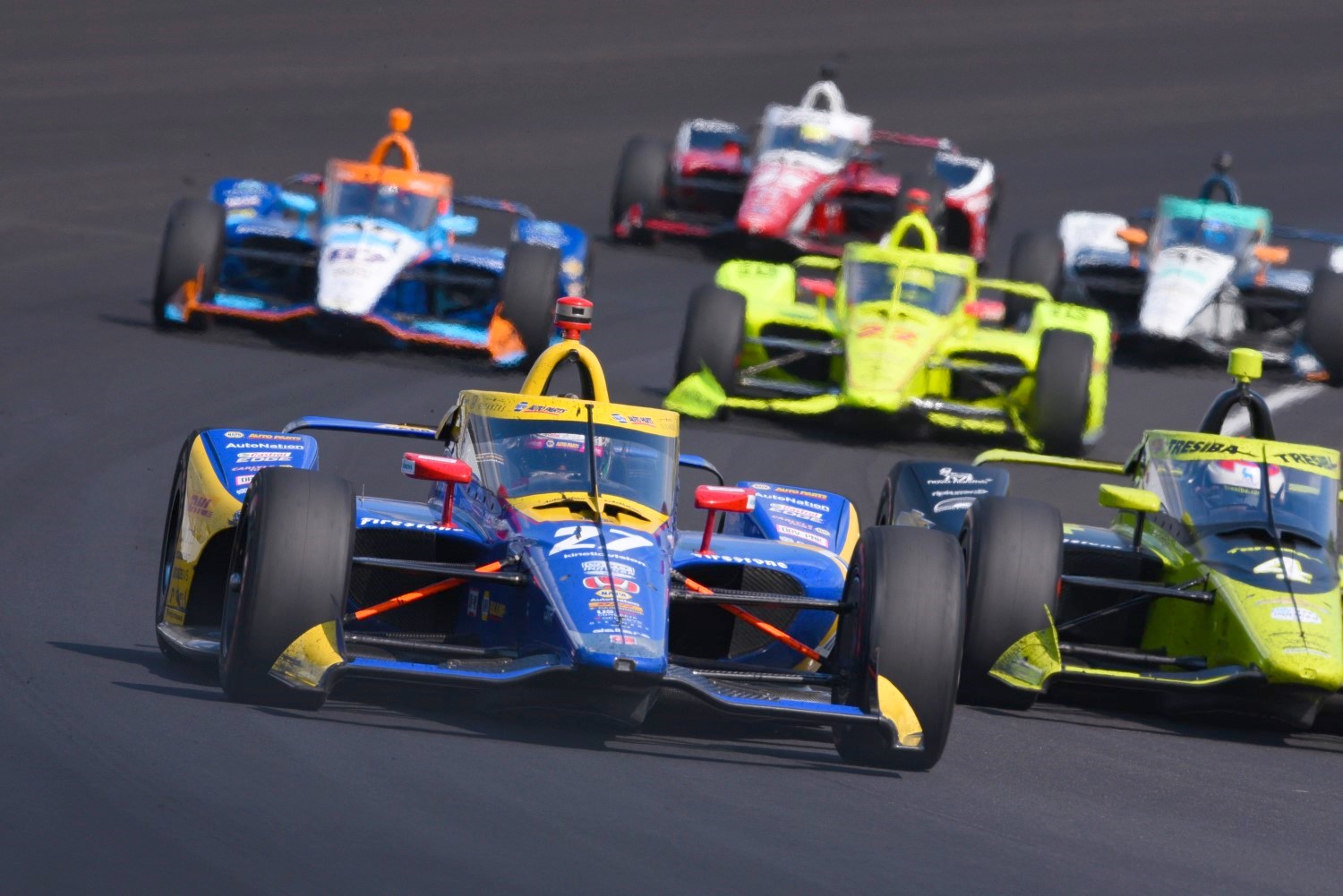 IndyCar uses the 10-year old antiquated and spec Dallara chassis with a common aero kit, and as such is able to mandate new aerodynamic band-aides for the entire field.
The new parts tested this week largely centered around the floor area of the car and the way in which it seals to the track surface.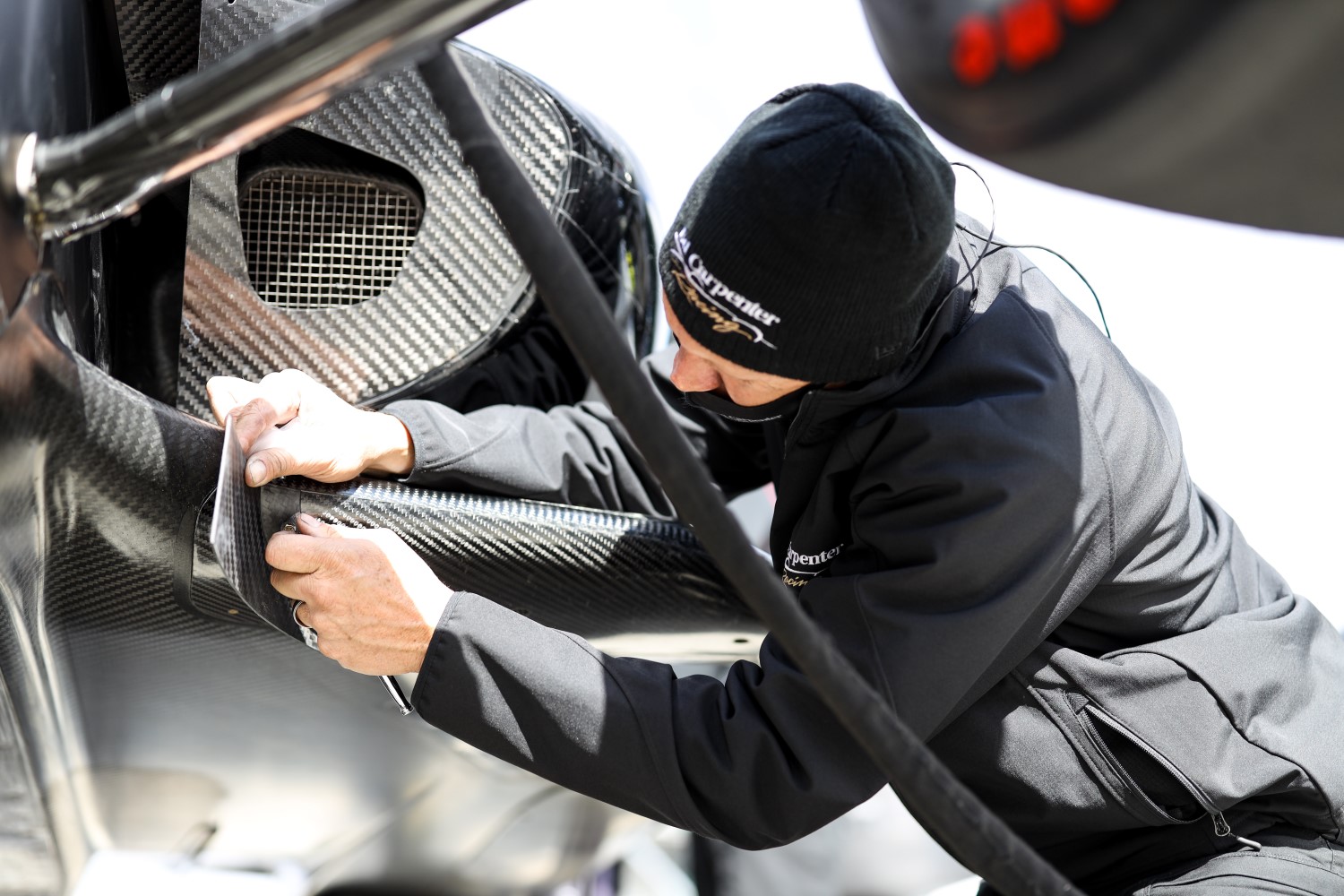 The drivers that participated in this week's test were the six best drivers IndyCar has. They included the newly-crowned six-time champion Scott Dixon and last year's champion Josef Newgarden.  Two-time Indy 500 champion Takuma Sato also took part, alongside Andretti Autosport's best driver Ryan Hunter-Reay, Arrow McLaren SP's best driver Pato O'Ward, and oval veteran Ed Carpenter.
The depth of experience in the lineup was no accident, as driver feedback was critical to understanding the changes that were trialed during this test.