Rumor: Honda removes Mario Andretti from its 2-seater, program discontinued
(3rd Update)
The two-seater IndyCar fan rides at races is actually owned and operated by an independent company, Indy Racing Experience. So Honda dropping out, does not mean the 2-seat rides by Mario Andretti won't continue.
If somebody comes along, like Firestone – Andretti's been a brand ambassador for Firestone for many years, longer than Honda – if Firestone wanted to sponsor the program and wanted him to drive, then he would come out and drive.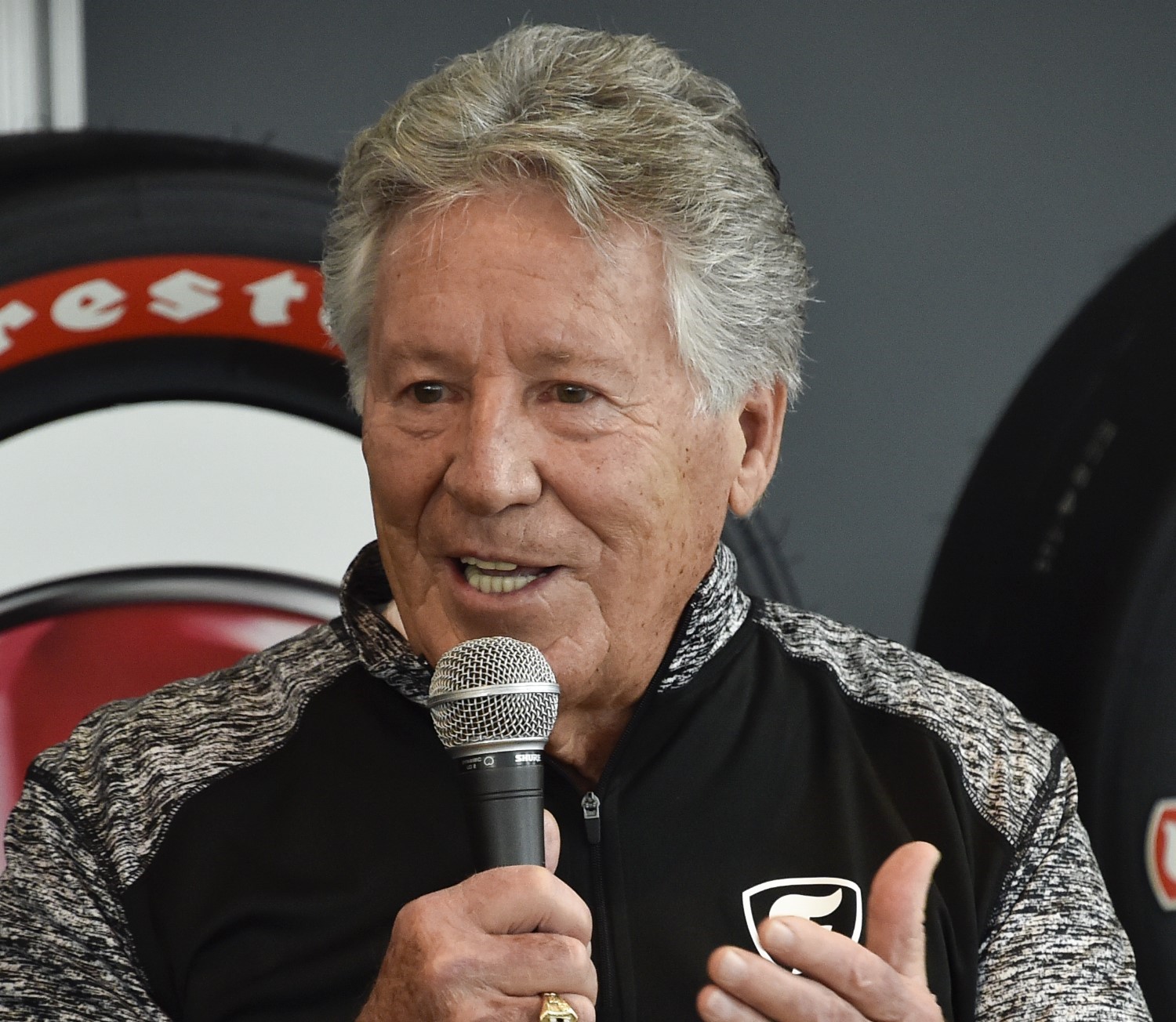 ---
November 2, 2020
AutoRacing1.com reached out to Honda to get clarity on the situation with Mario Andretti and received the following statement from Honda, which makes this rumor 'fact' in that Honda will no longer sponsor the 2-seater program, hence Mario Andretti will no longer be giving rides unless someone else continues the program under another name:
Honda will no longer sponsor the Fastest Seat in Sports (FSIS) activation. The current agreement ended with INDYCAR and Indy Racing Experience ended with the conclusion of the 2020 season.

Honda has committed to INDYCAR in the form of a new long-term agreement that we recently signed.

FSIS was a great marketing activity for Honda, but after a 15-year run, we are taking this opportunity to change up some of our marketing activities surrounding our involvement in INDYCAR to more closely align with our production cars.

Honda is extremely proud of our association with Mario Andretti—arguably the greatest racing driver ever —and everything that he contributed to the FSIS program. He was there from day one and has been an invaluable brand ambassador for Honda and the sport of INDYCAR.
---
November 1, 2020
The story was news to the 1978 world champion – as it was to Honda reports Racer.
The response to an email sent to a Honda representative stated: "No, he (Andretti) has not been 'fired'
When reached at his home in Nazareth, PA on Sunday afternoon, Andretti made it clear that he was shocked to read this story.
"(The writer) rode with me at St. Pete and told me I was out, and I shut him down right away and told him that wasn't my plan and I didn't know anything about it," said the 1969 Indy 500 winner. "The headline was about my last ride, but I'm not quitting.
"I haven't spoken to anyone at Honda, and nobody has told me anything officially, but I love what I'm doing and I want to keep doing it as long as it feel right. It's something that's good for me and for IndyCar, and I thoroughly enjoy doing it."
"I've enjoyed my stint with Honda and I want to keep doing this as long as I'm capable and I enjoy it," he said. "I enjoy seeing how people react after our ride, and I think people like to ride with me."
Someone told The Drive Mario was not going to be renewed. Or did they make it up like CNN makes up their Fake News?
---
October 31, 2020
Mario Andretti has been giving Honda IndyCar 2-seater thrill rides to lucky fans and VIPs for the better part of a decade. But the IndyCar legend, who turns 81 in February, has formally been removed from the driver's seat by Honda reports The Drive publication.
Why is this happening? Honda declined to comment, but "81 in February" may have something to do with it, liability- and insurance-wise.
Or perhaps it was over money.