Veekay tops Monday IndyCar Barber test
Rookie Rinus Veekay turned the fastest lap in IndyCar testing at Barber Monday with a time of 1m05.61s in his Ed Carpenter Chevy, just nipping Colton Herta and Pato O'Ward who were the only other drivers in the 1m05s bracket.
After crashing out of the effective race lead at St. Petersburg Alexander Rossi returned setting the fourth-fastest time in his #27 Andretti Honda,  0.4s slower than Veekay and just ahead of Jack Harvey, Connor Daly and Ryan Hunter-Reay.
Former F1 driver Marcus Ericsson was eighth fastest and just ahead of his Ganassi Honda teammate and 2020 IndyCar Series champion Scott Dixon by 0.011s.
Sebastien Bourdais continues to breathe new life into AJ Foyt Racing as he put his Foyt Chevy 10th quick.
Spaniard Alex Palou, in his first outing for Chip Ganassi Racing ended the test in 11th.
Other Notables
2020 IndyCar Series runner-up Josef Newgarden he ended up 13th ahead of his Penske Chevy teammates Will Power and Simon Pagenaud, who were16th and 17th respectively,.
The newest member of the Penske squad, Scott McLaughlin, was 19th on the timesheets with a 1m06.941s time, only 1.32s slower than the fastest man, VeeKay and 0.3s slower than Power and Pagenaud and 0.53s slower than Penske fast man Newgarden.
Felix Rosenqvist completed his first laps in the Arrow McLaren SP machine after departing Chip Ganassi's team at the end of the season, he ended the test in 15th.
Formula E champion Antonio Felix da Costa set the 12th fastest time in the 21-car test, driving for Rahal Letterman Lanigan Racing.
His best lap, a 1m06.375s, was 0.7606s slower than VeeKay.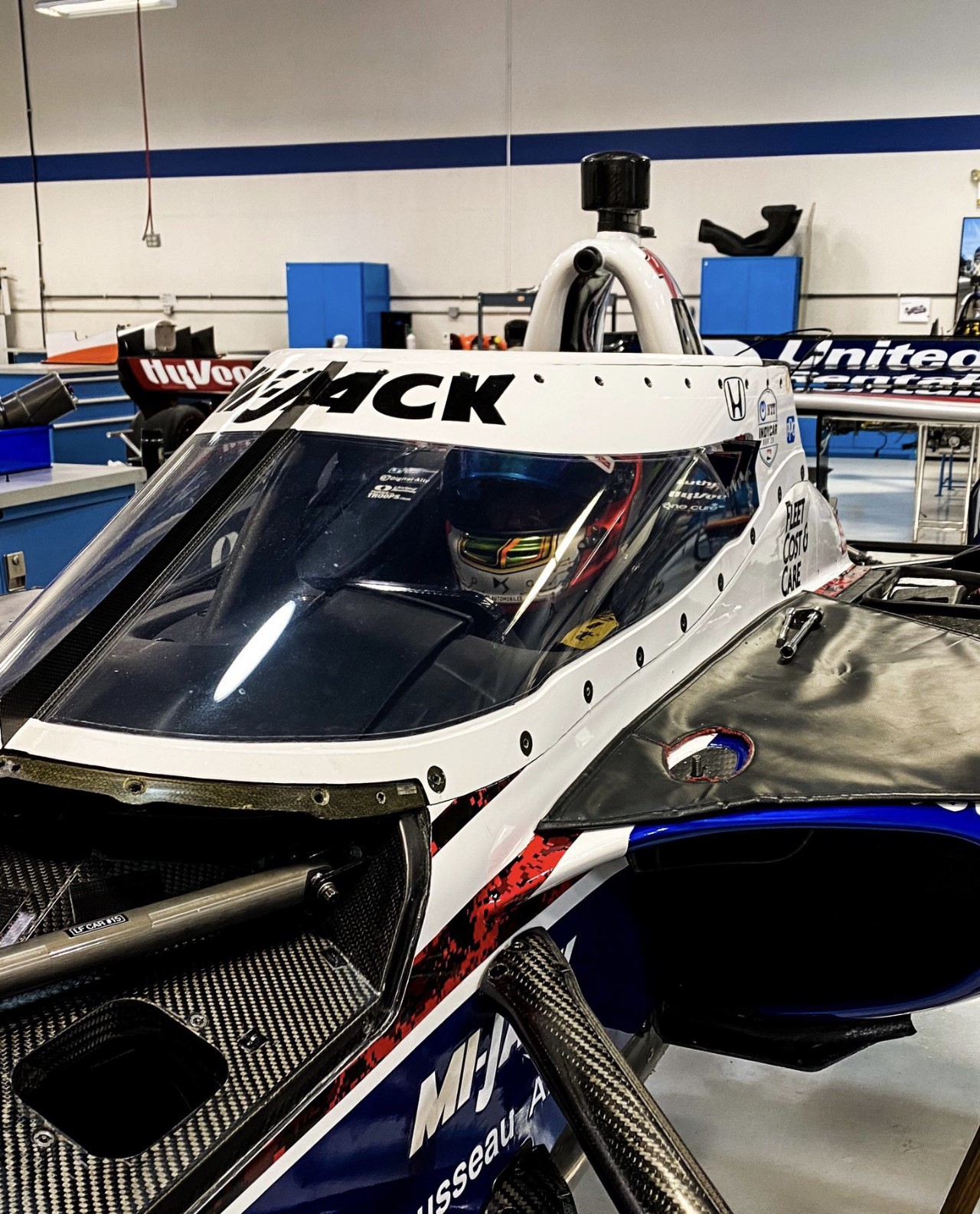 Speaking afterwards to Autosport, da Costa admitted he found the cars physically challenging to drive, but said he "would love to race IndyCar" in the future, adding that he would be happy to contest oval races.
"A lot of friends and rivals who I've raced against in the past have been racing here – people who I respect a lot – and I always have fun watching the races on TV," he said.
"So I have always wanted to come here and after this test, I go back home today even more curious to have a go in one of these things in an actual race.
"For sure, it's in the back of my mind that I can do that.
"Obviously I'm committed to Formula E right now and the new season is starting in January. But it's so easy to fly around the world that I'm sure if we want we could put something together."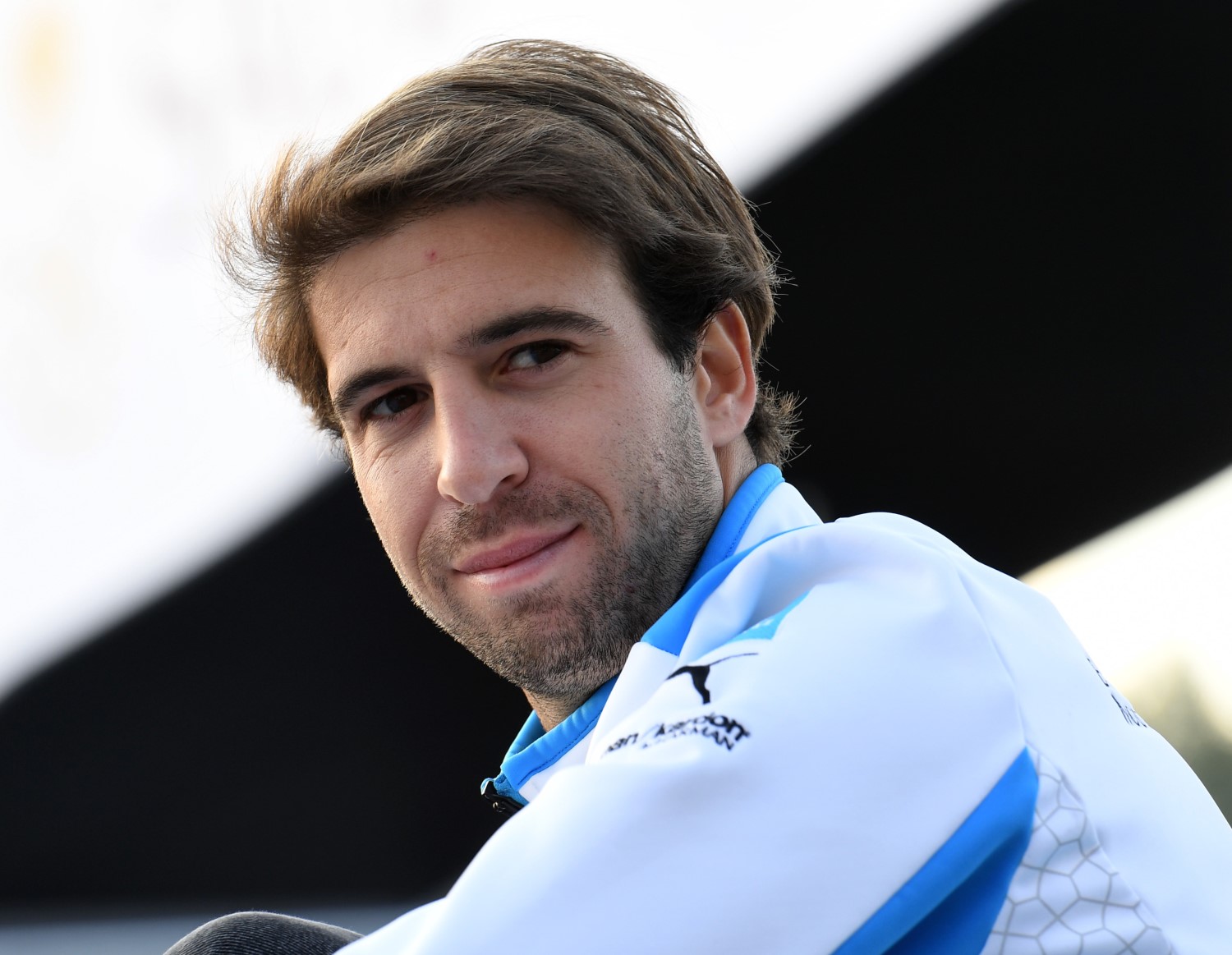 "It's been a few years since I drove an F1 car and gone through a feeling like this, so it felt like I was a young kid again, which was really nice," he said.
"In the end it was not too bad.
"The car's very physical, and I was tense – new track, new car – and by the end of the day I was pretty much done. My neck is sore.
"But anyway, it is a really cool thing to feel so tired because of being in a racecar!"
Jimmie Johnson completed laps in the #48 Chip Ganassi Racing car, the NASCAR legend struggled in last but completed 100 laps, more than the rest of the 21-car field.
Mindblown. @BarberMotorPark is known for being a very intense track but the amount of commitment level to drive a lap in an @IndyCar is insane.@CarvanaRacing pic.twitter.com/kQMfXQ78L6

— Jimmie Johnson (@JimmieJohnson) November 3, 2020
Mark C. reporting for AutoRacing1.com
Test Results
| | | | | | | | | | |
| --- | --- | --- | --- | --- | --- | --- | --- | --- | --- |
| Pos | No | Name | Time | Diff | Gap | Laps | Speed | Engine | Team |
| 1 | 21 | Rinus VeeKay | 1:05.6148 | 0.000s | 0.000s | 65 | 126.191 | Chevy | Ed Carpenter Racing |
| 2 | 88 | Colton Herta | 1:05.7384 | 0.1236 | 0.1236 | 74 | 125.954 | Honda | Andretti Harding Steinbrenner Autosport |
| 3 | 5 | Pato O'Ward | 1:05.9059 | 0.2911 | 0.1675 | 66 | 125.634 | Chevy | Arrow McLaren SP |
| 4 | 27 | Alexander Rossi | 1:06.0179 | 0.4031 | 0.1120 | 56 | 125.421 | Honda | Andretti Autosport |
| 5 | 60 | Jack Harvey | 1:06.0993 | 0.4845 | 0.0814 | 45 | 125.266 | Honda | Meyer Shank Racing |
| 6 | 20 | Conor Daly | 1:06.1341 | 0.5193 | 0.0348 | 62 | 125.200 | Chevy | Ed Carpenter Racing |
| 7 | 28 | Ryan Hunter-Reay | 1:06.1901 | 0.5753 | 0.0560 | 54 | 125.094 | Honda | Andretti Autosport |
| 8 | 8 | Marcus Ericsson | 1:06.2568 | 0.6420 | 0.0667 | 86 | 124.968 | Honda | Chip Ganassi Racing |
| 9 | 9 | Scott Dixon | 1:06.2579 | 0.6431 | 0.0011 | 61 | 124.966 | Honda | Chip Ganassi Racing |
| 10 | 14 | Sebastien Bourdais | 1:06.3578 | 0.7430 | 0.0999 | 61 | 124.778 | Chevy | AJ Foyt Enterprises |
| 11 | 10 | Alex Palou | 1:06.3646 | 0.7498 | 0.0068 | 74 | 124.765 | Honda | Chip Ganassi Racing |
| 12 | 15 | Antonio Felix da Costa | 1:06.3754 | 0.7606 | 0.0108 | 75 | 124.745 | Honda | Rahal Letterman Lanigan Racing |
| 13 | 2 | Josef Newgarden | 1:06.4103 | 0.7955 | 0.0349 | 59 | 124.679 | Chevy | Team Penske |
| 14 | 26 | James Hinchcliffe | 1:06.4412 | 0.8264 | 0.0309 | 64 | 124.621 | Honda | Andretti Autosport |
| 15 | 7 | Felix Rosenqvist | 1:06.5011 | 0.8863 | 0.0599 | 53 | 124.509 | Chevy | Arrow McLaren SP |
| 16 | 12 | Will Power | 1:06.6195 | 1.0047 | 0.1184 | 62 | 124.288 | Chevy | Team Penske |
| 17 | 22 | Simon Pagenaud | 1:06.6347 | 1.0199 | 0.0152 | 61 | 124.260 | Chevy | Team Penske |
| 18 | 4 | Dalton Kellett | 1:06.6471 | 1.0323 | 0.0124 | 70 | 124.236 | Chevy | AJ Foyt Enterprises |
| 19 | 3 | Scott McLaughlin | 1:06.9409 | 1.3261 | 0.2938 | 73 | 123.691 | Chevy | Team Penske |
| 20 | 98 | Marco Andretti | 1:07.0890 | 1.4742 | 0.1481 | 64 | 123.418 | Honda | Andretti Herta with Marco & Curb-Agajanian |
| 21 | 48 | Jimmie Johnson | 1:08.3984 | 2.7836 | 1.3094 | 100 | 121.055 | Honda | Chip Ganassi Racing |