IndyCar St. Pete postscript and season final thoughts
A sprained ankle, which thankfully wasn't worse, left little time for thinking and writing last week. This meant I had to punt on my usual postscript following the Firestone Grand Prix of St. Petersburg. Therefore, I'll offer a big picture view of the 2020 NTT INDYCAR Series season in addition to covering some relevant news topics.
For starters, I'm just going to say: those of us who love IndyCar racing should be happy for the mere fact we had a season. COVID-19 decimated the American economy particularly in the middle of the year when the series began. And with few to no fans at the races, a sport that has long run close to (or more likely) below the margins of profitability took a major financial hit just to have a season.
So, while this space is often filled with criticisms of the decision makers within IndyCar (and often rightfully so), I think it's appropriate to offer a thank you to the team owners, sponsors, team employees, track operators, drivers and everyone who made a 2020 season possible. And of course, the biggest thank-you goes to one Roger Penske, and Penske Entertainment.
Certainly, The Captain knew a formidable war chest would be necessary when he purchased the Indianapolis Motor Speedway and IndyCar Series last fall. No one, however, could have predicted all that has happened in 2020. The biggest impact for Penske Entertainment, was unquestionably a spectator-less Indianapolis 500. The Captain nevertheless carried on, ran the Indy 500 and a full season, at what had to be great personal expense.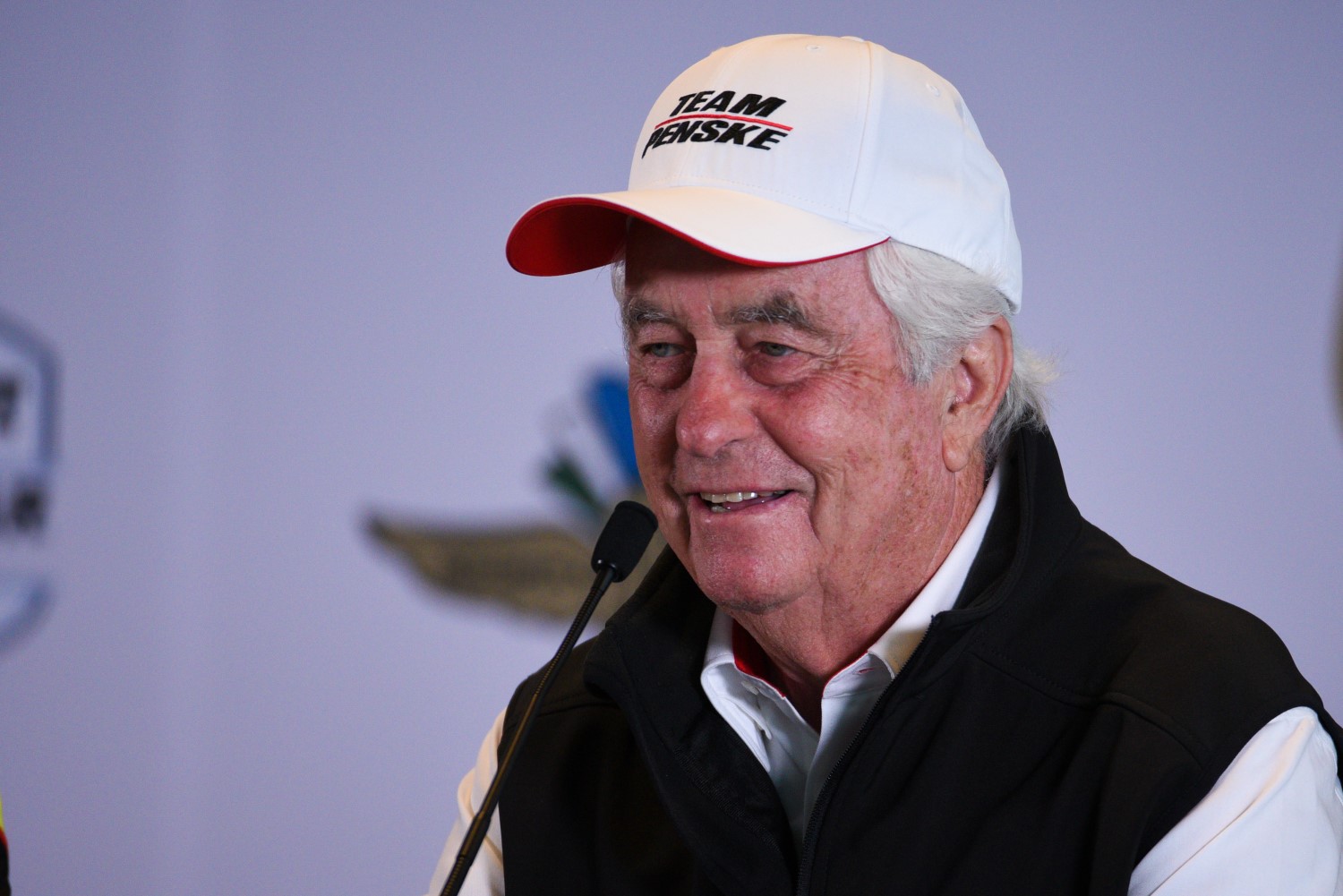 I also think it's fair to ask: would there have been a 2020 IndyCar Series without Penske's ownership of the series? I think there probably would have been an Indianapolis 500 at some point. However, would the Hulman-George family have had the stomach to go into their personal accounts to finance an IndyCar season?
I don't know the answer to that, and that's merely a question not an indictment of the Hulman-George family. I simply think it is a testament to the resources, efforts and passion of Roger Penske that there was a 2020 season. And a simple thank you is more than appropriate.
The 10
One of the casualties of COVID has been the presence of boots-on-the-ground reporters at races who bring to light stories like potential driver moves. Alex Palou replacing Felix Rosenqvist at Chip Ganassi Racing may have been one of these stories.
Yes, Palou has at times been impressive, and I suppose, there were no real hot free agents on the market a la Simon Pagenaud, Josef Newgarden, or Alexander Rossi in recent years. Promising up-and-comers Pato O'Ward and Colton Herta seem very much tied to their current teams.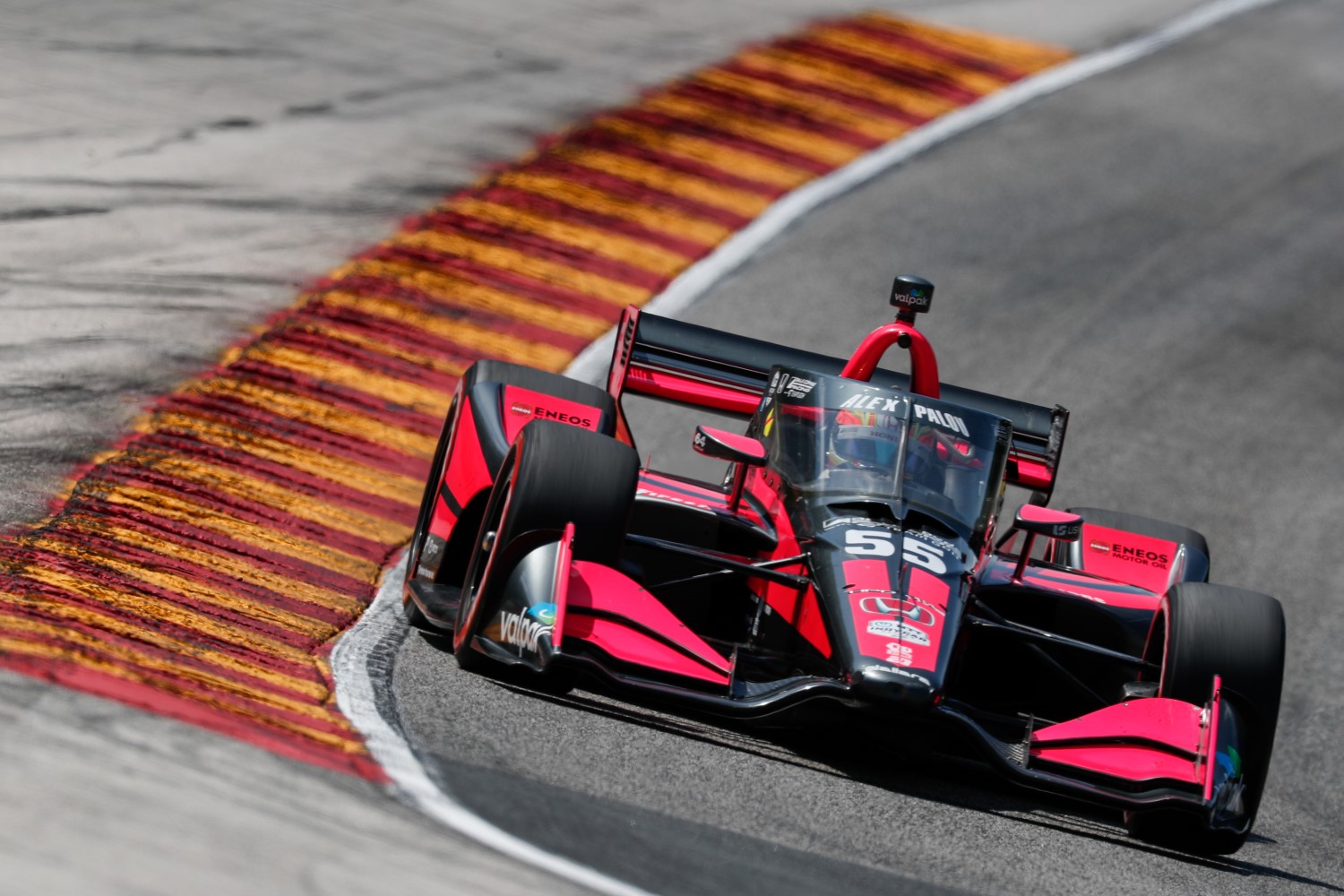 As for Rosenqvist, his results were disappointing this year with only two top-five finishes. And he seemed to have a knack for not closing good opportunities such as crashing while running second to Dixon at Texas. But what is striking is that it appears he left Chip Ganassi Racing for Arrow McLaren SP not the other way around.
The addition of Palou would seem to confirm this. While the young Spaniard has certainly shown promise, I don't think anyone would say that Palou is someone Ganassi felt he had to push aside Rosenqvist for. For example, there were rumors that Alexander Rossi was trying to wiggle his way out at Andretti. Palou was certainly not as coveted as Rossi would have been, and seems to have been a reaction to Rosenqvist's decision.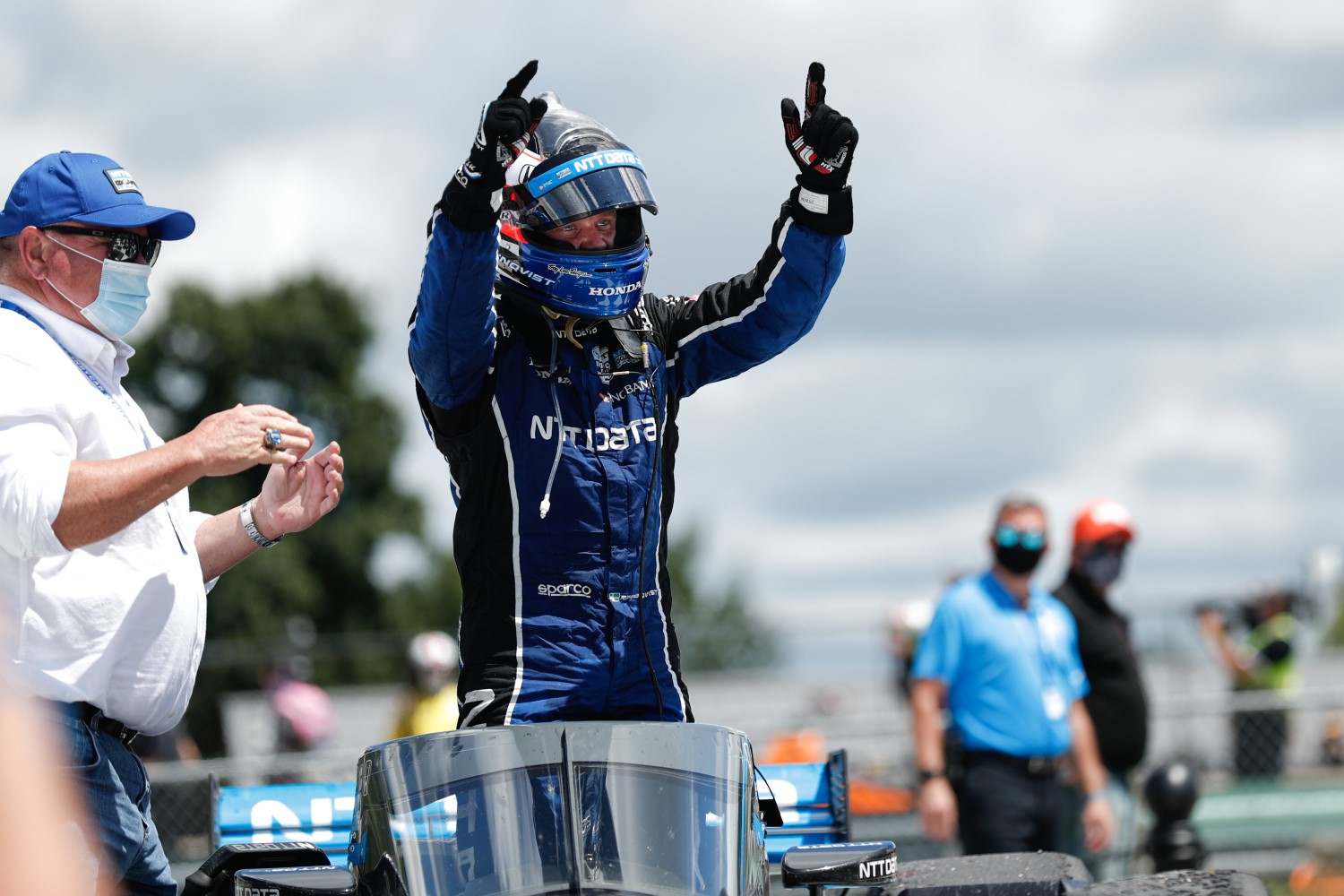 Of course, part of this may simply be that the No. 10 Honda is not viewed in the light it once was. Dario Franchitti, of course won three straight championships from 2009-2011, and two Indianapolis 500s (2010 and 2012) in that seat. Franchitti and Dixon together for five years at Ganassi were as formidable a duo as we've seen in IndyCar.
But since Franchitti retired following the 2013 season, the No. 10 has been occupied by Tony Kanaan, Ed Jones, and Rosenqvist. The three have combined for 2 victories in 7 seasons. By comparison Franchitti won 13 races from 2009-2013.
Certainly, the move from Dale Coyne Racing is an upward one for Palou. But like Red Bull in Formula One with Max Verstappen, it seems difficult to compete for wins on a Dixon-led Team Ganassi. This is not a criticism of Team Ganassi, who has won three series titles since Franchitti left. But it can be argued that whatever the team structure or culture, renders the No. 10 seat a less coveted ride than it was a decade ago.
Andretti/Sato
St. Pete put a rather fitting exclamation point on what was a miserable season for Andretti Autosport. To recap…
Rossi crashed while leading the race.
James Hinchliffe spun under yellow while running second then hit Andretti affiliate Jack Harvey.
Colton Herta spun twice while running in the top-3, and finished 11th.
Worst of all, while running 7th, Marco Andretti was hit by Takuma Sato and had to retire from the race. The retirement meant Marco missed out on the $1 million Leaders' Circle funding reserved for the top-22 in entrant points.
I don't really have an informed opinion on why Andretti struggled so much in 2020. Could it be an emerging intra-team rivalry between Herta and Rossi? An over-extended, bloated operation with five cars?
I truly don't know.
What is in my view interesting is the ongoing feud between the team and Sato. Remember, Michael Andretti was none too thrilled three years ago when Sato, who won that year's Indianapolis 500 driving for Andretti Autosport, signed with Rahal Letterman Lanigan Racing. The team has also found itself on the short end of the stick with regards to Sato's – how do I say this politely? – sometimes dodgy driving.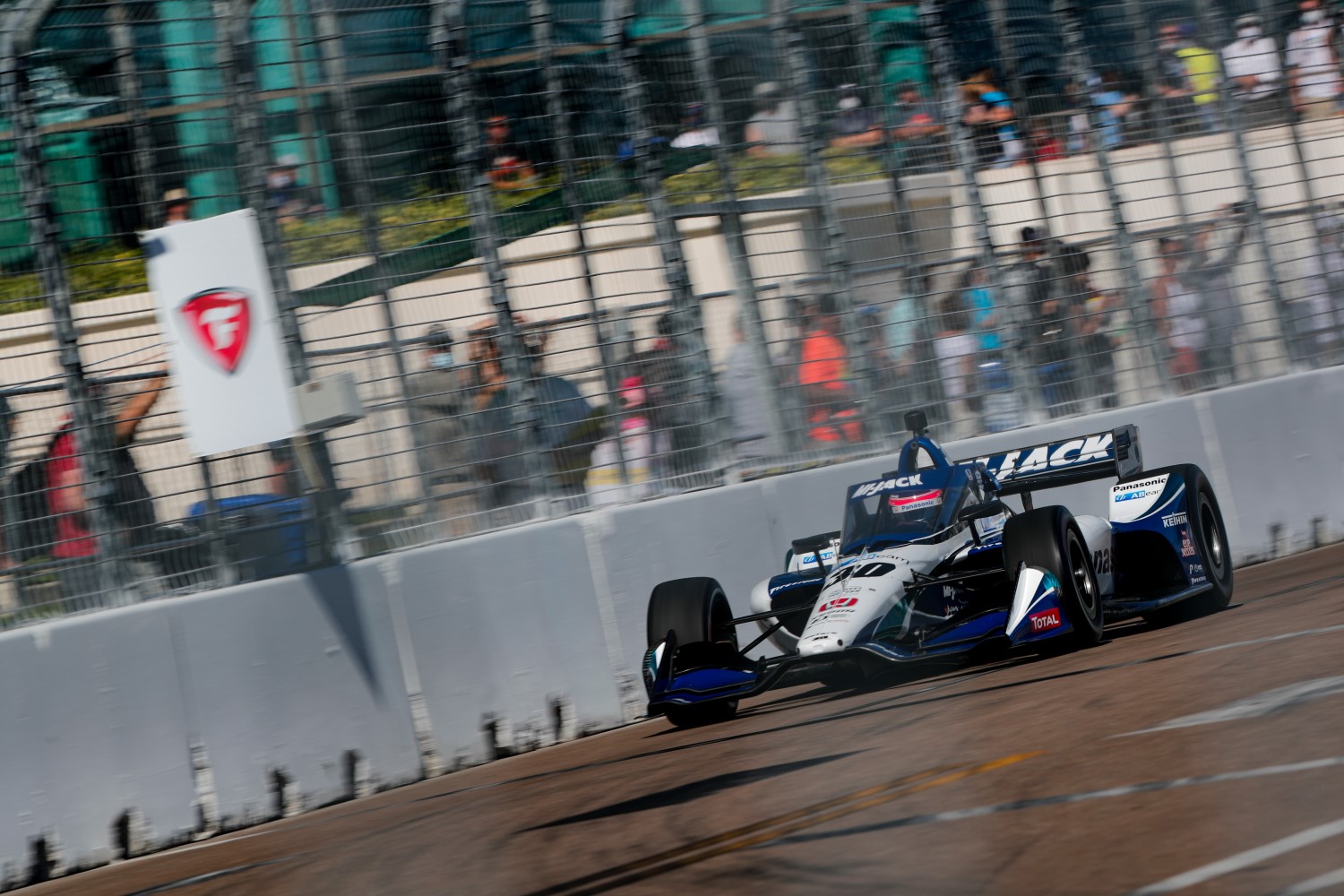 Remember, Sato throwing a few wicked chops on James Hinchliffe at Sao Paulo a few years ago, before Hinch ultimately overtook him for the win? Remember, Sato running over the back of Ryan Hunter-Reay on pit-lane at Pocono in 2013?
Remember, Sato, Hunter-Reay, and Rossi tangling at Pocono in 2019, eliminating two Andretti cars on the opening lap? You might also remember the team went after Sato pretty hard publicly in the aftermath.
They could not have been happy when Sato, who some thought should have been sat down for a race, went out the next week and won at Gateway. The team also could not have been happy after they dominated qualifying this year at the Indy 500, and had a decent chance to win the race before Rossi crashed. That was before, of course, Sato, took his second 500 win.
And they certainly were not happy when contact between Sato and Marco took away a chance for the $1 million Leaders Circle at St. Pete.
I'm constantly hearing in the media centers at IndyCar races (well, back when we were allowed to go to such places) that we need rivalries in IndyCar. Well, you might remember Michael Andretti and Bobby Rahal were decent rivals back in their driving days. And I think it's safe it say Andretti's current team has plenty of reasons to be bitter over multiple run-ins with Rahal's current driver.
Penske/Andersen
I don't have room here to quote everything Roger Penske told the Indy Star about the decision to discontinue the Freedom 100 at IMS for 2021. But I have no problem in saying The Captain was uncharacteristically frank and did very little to hide his disdain with Dan Andersen and the Indy Lights series. Central to Penske's grievance seems to be the notion that the public held him at fault for the decision to discontinue the race. In Penske's view his group bent-over backwards to make things work with Lights.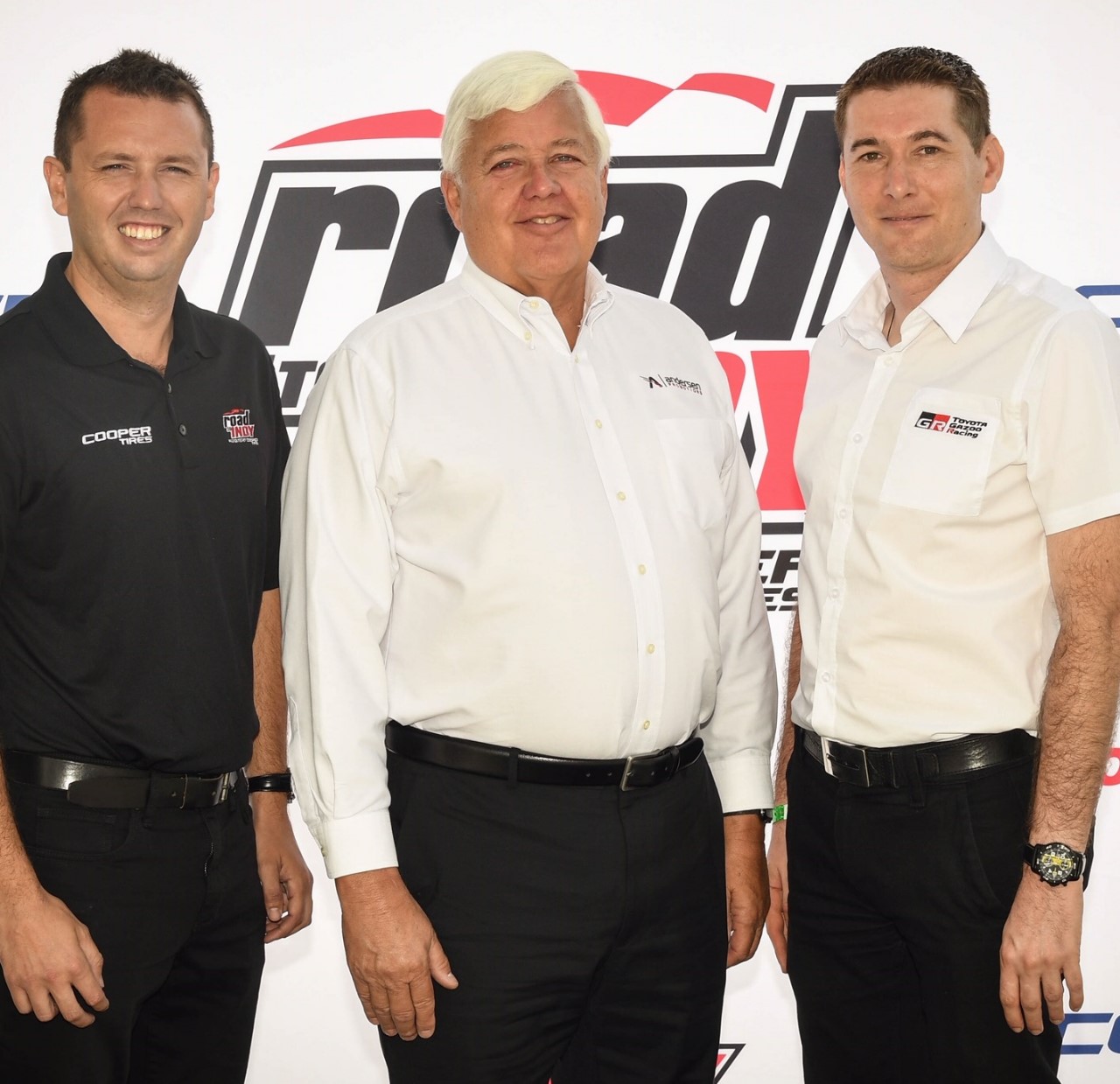 What really struck me, however, about Penske's quotes was the tone. More than once he referred to his group in the first person and Andersen's group in the third person. And he even took a not so subtle shot at the series noting how they often field less than 10 cars, and that the drivers had no real high speed oval experience.
We all know Roger Penske has never shown one iota of interest in the various Indy car racing ladder series. To be clear, that is not a criticism, simply a commentary. A huge question surrounding his acquisition of the series and Speedway last fall was the value he would place on nurturing a legitimate ladder series. And it may be, that such an endeavor is in the plans for Penske and his group.
What does seem clear is that Penske does not exactly have a flowering view of Andersen and/or his series. I am on record saying that for IndyCar racing to thrive it needs a viable junior program that successfully produces talent for the top series. That has arguably happened in recent years (Newgarden, Herta, O'Ward, Harvey to name a few). Nevertheless, Penske seems to have a different view of what exactly that junior program should look like, and I don't think he's one to tolerate something he doesn't like for too long.
Brian Carroccio is a senior columnist for AutoRacing1. He can be contacted at BrianC@AutoRacing1.com.