SUPERCARS: New logo and hashtag unveiled for 2021
Supercars has unveiled the Repco Supercars Championship logo and social media hashtag as part of its five-year naming-rights partnership with Repco.
The insignia used between 2015 and 2020, has been refreshed to signal the next phase for the sport. The logo has been simplified and the scale and dominance of the word "Championship" has been increased.
The new hashtag for fans, sponsors and media to use across all social media platforms for reference to the Repco Supercars Championship is #RepcoSC replacing the previously used #VASC.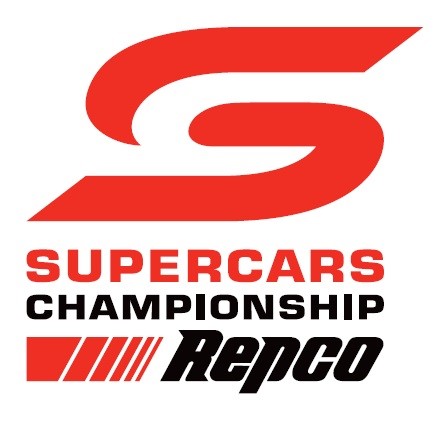 With a new five-year broadcast package on Fox Sports and the Seven Network commencing next year, the updated brand identity will be integrated within all Supercars' related properties.
Repco's Executive General Manager Strategy and Marketing said the new logo and hashtag illustrated the strong partnership between Repco and Supercars.
"At Repco, we're Supercars fans. It was a privilege to work alongside Supercars to develop the new Repco Supercars Championship logo and unveil the hashtag which will drive engagement with the fans."
The logo was created with support from Sydney-based brand and design specialists WiteKite.
WiteKite has worked with a diverse range of world-class local and international brands specializing in sports and events branding.
Their task for Supercars was to refine the current identity (launched in 2015) to maximize its functionality, enhance reproduction capacity and to look at ways to best lock-up with partner brands.
Supercars General Manager – Marketing Stephanie Crockford said the approach was to retain the strength of the existing Supercars logo and integrate Repco in a cohesive way.
"The time is right for a new identity as we head into the next phase for the sport, on and off the track."
The Supercars rebrand will be implemented across all corporate and marketing collateral, events, digital, sub-brands and special programs; including the Dunlop Super2 Series, in preparation for it's official start date of January 1, 2021.