Vettel pays tribute to Hamilton after race
Sebastian Vettel, who got his first podium in over a year at the GP of Turkey, was the first person to greet Lewis Hamilton in parc ferme after winning a record-equalling seventh drivers' title.
When asked what was said between the two, Vettel told media "I told him it was special for us because we can witness history being made today".
When asked if Hamilton is the greatest ever, Vettel said, "He is the greatest of our era for sure. I think it is always difficult to compare. You know, how can you possibly compare Fangio or Stirling Moss to our generation? You can't. We would be useless because we would all be shitting ourselves in those cars. Maybe they would be useless in our cars as they are way too fast, who knows? But it doesn't matter.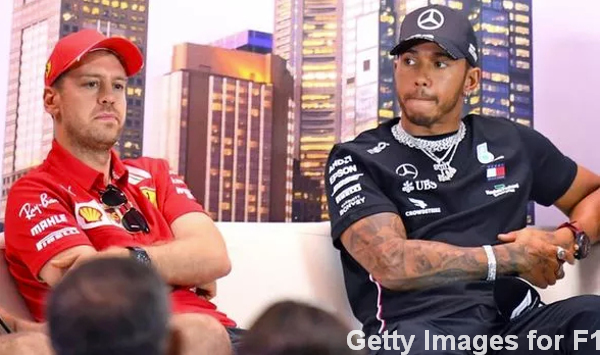 "I think every era has its driver, or drivers, and Lewis is certainly the greatest of our era.
"To me, certainly emotionally, Michael Schumacher will always be the greatest driver, but there is no doubt that Hamilton is the greatest in terms of what he has achieved. He has equalled the championships, he has more races won, he has a lot more pole positions, so I think he has done everything you can ask for.
"Today is the best proof. It is a very difficult race to stay on track, two hours long and probably if we are honest it wasn't his race to win and he still won it. So, I think once again he managed to pull out something special from the bag. He deserves everything he has."