Chip Ganassi Racing Return to IMSA with Cadillac DPi-V.R
Seven-time IMSA Champions and eight-time Rolex 24 At Daytona Winners Chip Ganassi Racing (CGR) announced today their return to the IMSA WeatherTech SportsCar Championship with Cadillac by fielding a Daytona Prototype international (DPi) entry beginning with the 2021 season.
Driver lineups and partnership details will be announced in the off-season in preparation for the 2021 IMSA WeatherTech SportsCar Championship season.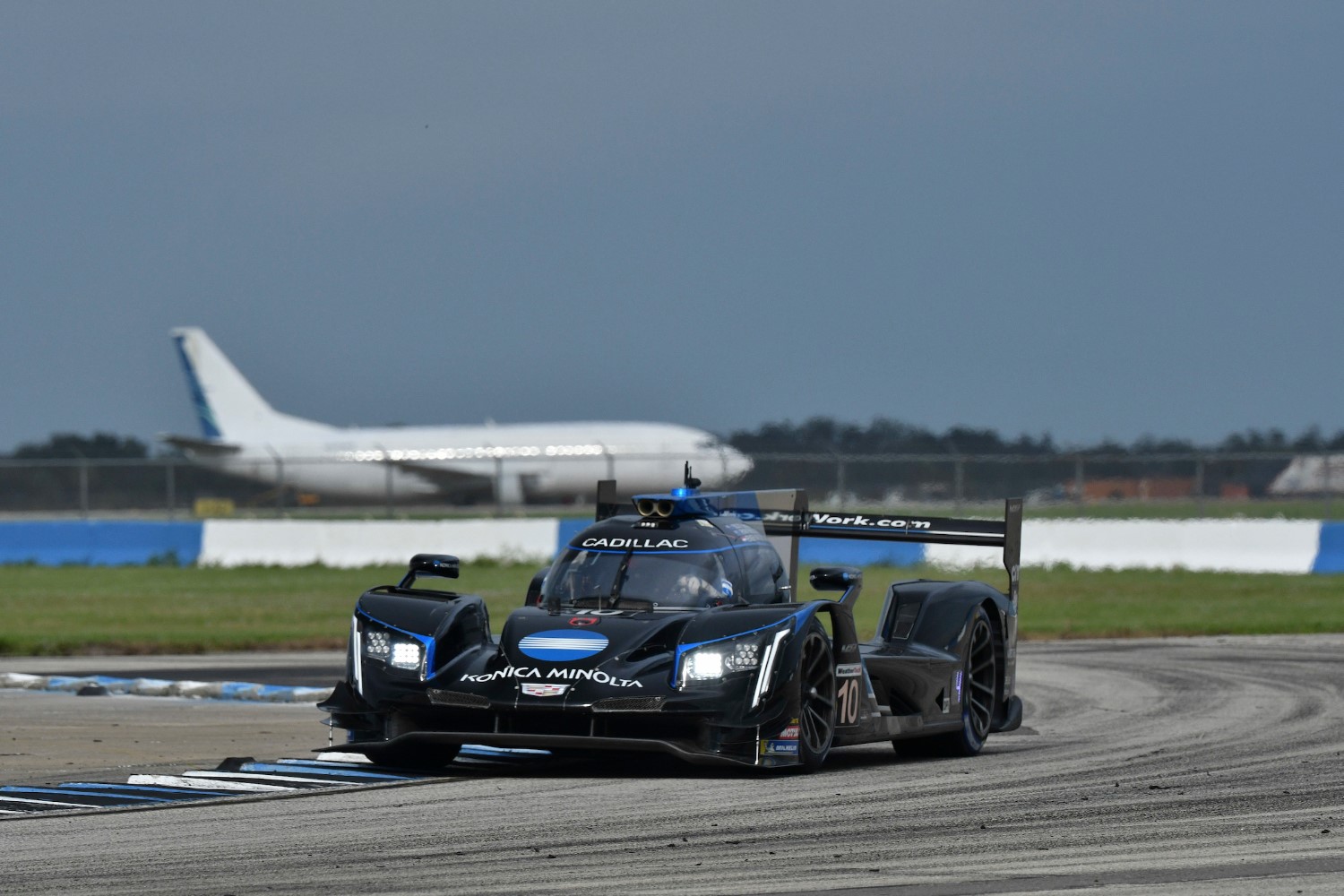 NOTES OF INTEREST:
Cadillac IMSA Program: In 2020, Cadillac scored its fourth consecutive Rolex 24 At Daytona win, and followed with wins at Sebring and Petit Le Mans en route to a second-place finish in the Championship. In 2019, they scored wins at the Rolex 24 At Daytona, the 12 Hours of Sebring, Long Beach and Petit Le Mans. The 2018 season saw the program win the Rolex 24 At Daytona en route to the Prototype Driver, Team and Manufacturer Championships. The program began in 2017 when Cadillac teams won every title in the inaugural season of the IMSA DPi formula including a one-two-three sweep of the Driver Championship, along with the Team and Manufacturers titles. In all, Cadillac teams combined to win seven races in 2017.
Rolex 24 Run and more: CGR has the greatest stretch in Rolex 24 At Daytona history highlighted by eight wins and three second-place finishes from 2006-2018. The team also has seven Championships (2004, 2006, 2008, 2010, 2011, 2012, and 2013) and 64 race wins to their credit since their introduction to sports car racing in 2004. Chip Ganassi is the only team owner in history to win three-straight Rolex 24 At Daytonas (2006-2008). The team also has wins in both the 12 Hours of Sebring and the 24 Hours of Le Mans.
QUOTES
Chip Ganassi, Owner, Chip Ganassi Racing: "We can't wait to get back to IMSA and fight for the overall win after several years competing in the GTLM class. Our relationship with General Motors has expanded from the NASCAR Cup Series and we couldn't be happier. Partnering with Cadillac is a tremendous opportunity for our team and we want to start delivering for them in January at the Rolex 24 At Daytona."
Rory Harvey, Vice President, Cadillac: "We are very excited to welcome Chip Ganassi Racing to the Cadillac competition family. Their success across many forms of racing, including sports cars, will be a great addition to our IMSA WeatherTech line-up. Chip's pedigree at winning the Rolex 24 At Daytona eight times as well as their championships in this form of racing gives Cadillac another stalwart team to compete for the 2021 IMSA DPi championship."