O'Young Dominates Second Macau GT Cup Practice
Darryl O'Young (shown above) has made the best possible start to his bid for a second Macau GT Cup title, clean-sweeping Friday practice at the Guia Circuit.
The Hong Kong driver was unstoppable in the second of two 35-minute sessions, effectively leading from flag to flag.
His spell at the top started with a 2m23.814s after a couple of minutes, before he set a new fastest lap of the day with a 2m22.146s shortly afterwards.
He then continued to improve in his Craft-Bamboo Mercedes, a 2m21.993s followed by a 2m20.919s.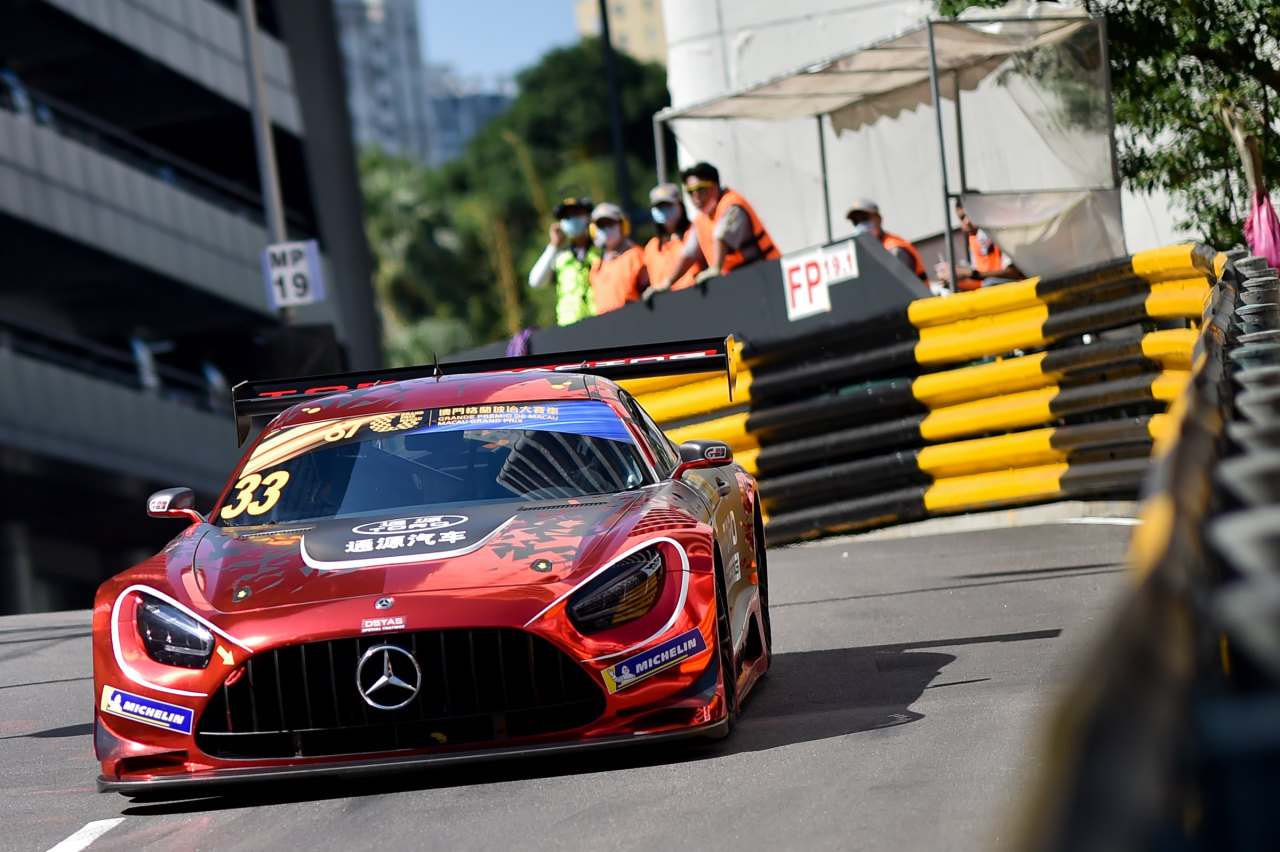 While the 2008 Macau GT Cup winner didn't improve on his final run, he still ended up well clear of the field, with a 1s margin over a late effort from TORO Racing Mercedes driver Hongli Ye.
Weian Chen (Audi Sport Asia Team TSRT) improved late, his 2m22.120s good enough for third place, as Audi Sport Asia Team X Works driver Marchy Lee Ying-Kin was shuffled back to fourth.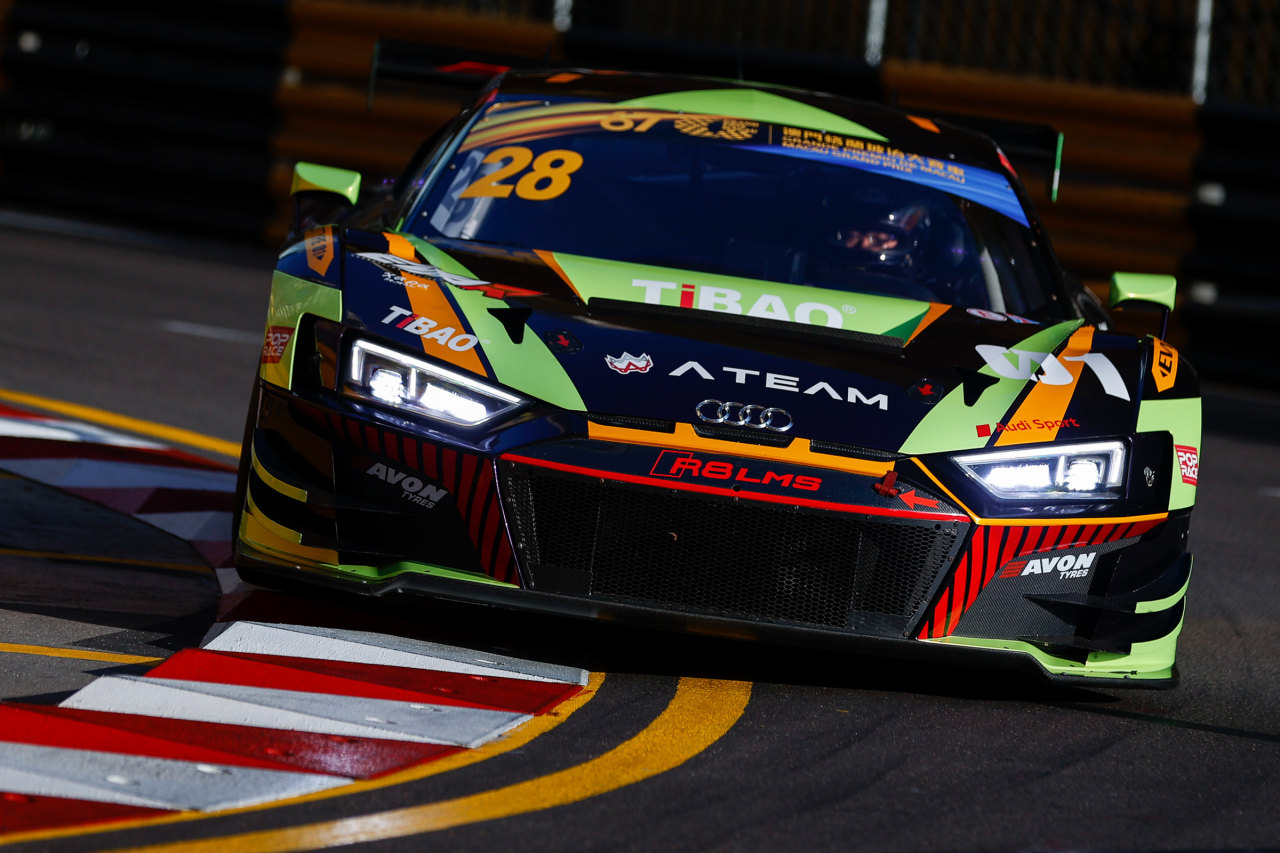 Min Heng (TORO Racing Mercedes), who was second fastest in today's first practice, was fifth, followed by teammate Zang Kan and local stars Lo Kai Fung (ZUVER Audi) and Liu Lic Ka (Craft-Bamboo Mercedes).
Yao Liangbo (T.K.R Mercedes) and Chris Chia On (PHANTOM PRO Racing Mercedes) rounded out the Top 10, the latter the best of the GT4 cars in the field.
There were no stoppages in the session, the only drama a glancing blow of the fence for Chen Zuncheng which saw his TORO Racing BMW stop briefly at Police.
Qualifying for the Macau GT Cup will take place at 10:30am local time Saturday.