Mahindra Racing reveals Season 7 Formula E driver line-up
As the 2020/21 ABB FIA Formula E World Championship nears the beginning of its seventh campaign, Mahindra Racing unveiled an all-British line-up of Alexander Sims and Alex Lynn in a virtual launch broadcast hosted by 1996 Formula 1 World Champion and electric car devotee Damon Hill.
After unveiling Alexander Sims in August, the team is delighted to confirm Alex Lynn as his team-mate, who raced for Mahindra in the Season Six Finale in Berlin. The 27-year-old is a proven winner, with highlights including the 2014 GP3 Series crown, and victories in prestigious events including the Macau Grand Prix, Sebring 12 Hours and Le Mans 24 Hours. He is a multiple race winner in the GP2 series and has Formula E experience, having competed in a total of 27 races, with his best result coming in Berlin earlier this year.
Part of the team since Season 2, Nick Heidfeld remains an integral part of the Mahindra Racing family and continues in his role as official test and reserve driver and special advisor.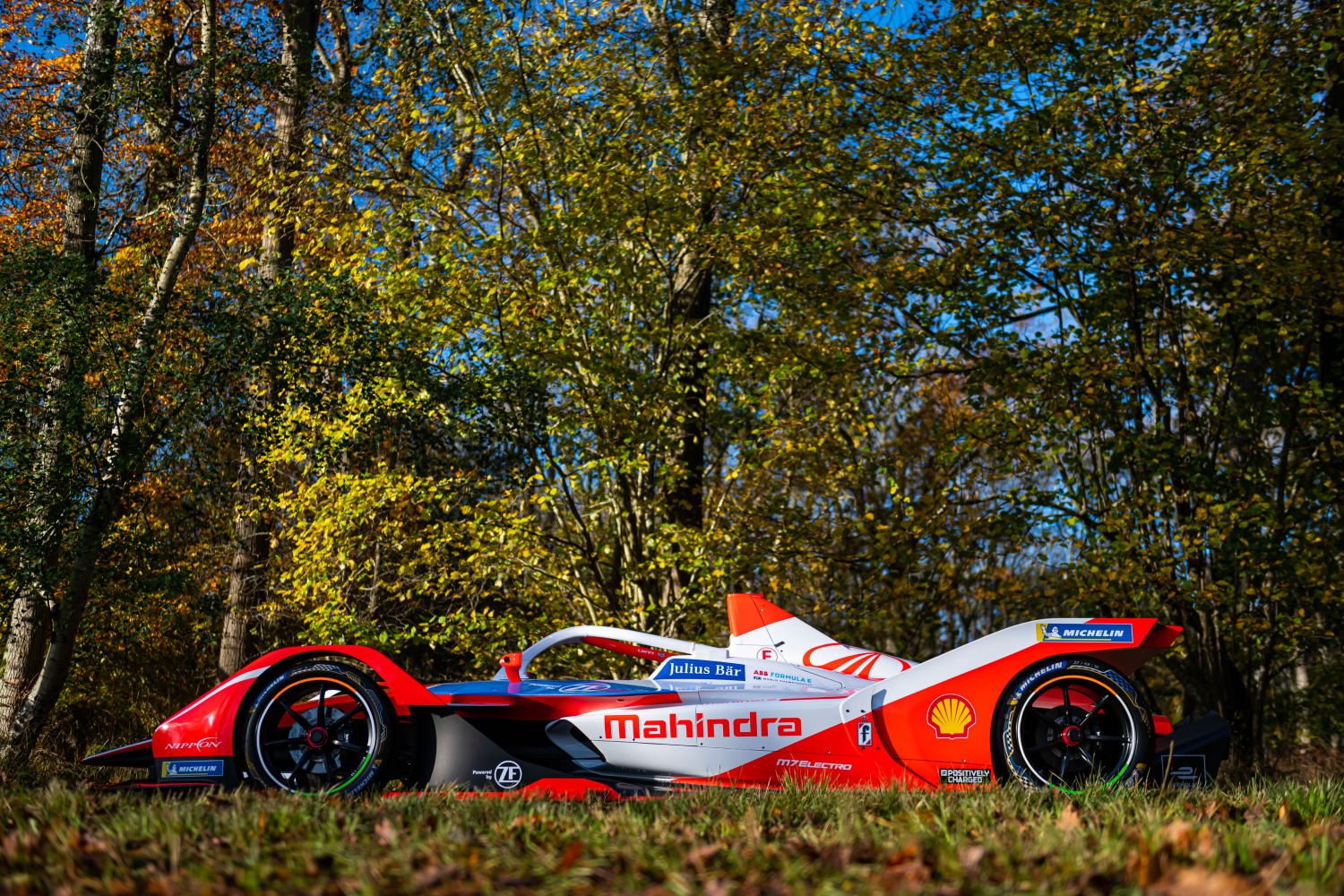 Today also saw the M7Electro unveiled. This season's race car retains its striking color scheme of red, white and blue, but with an all-new electrifying livery design. To underpin the team's sustainability credentials, the M7Electro was photographed in a forest location.
Ahead of Season 6, Mahindra Racing announced a long-term technology partnership with ZF Friedrichshafen AG. Underneath the cover of the M7Electro is the first ZF developed powertrain; the integrated team of Mahindra Racing and ZF engineers have worked tirelessly to produce a competitive new package for the season, despite the challenging circumstances that 2020 has brought.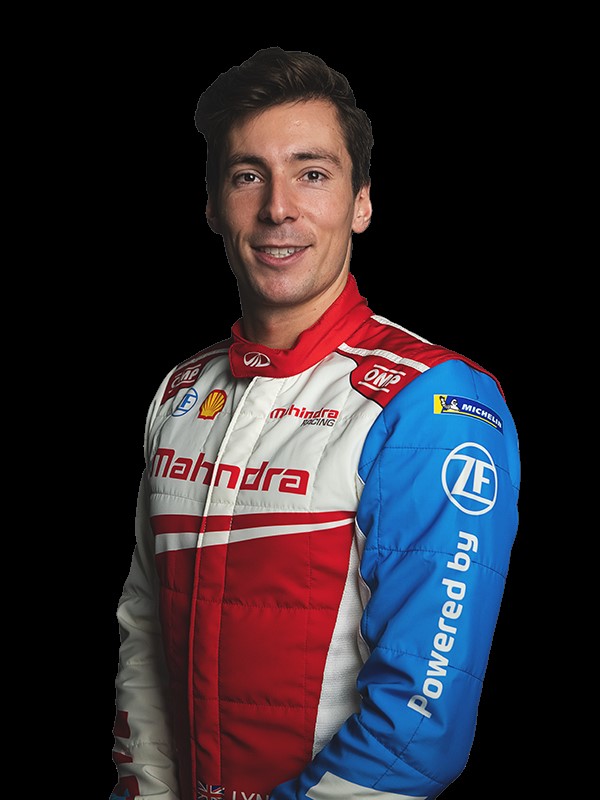 Also, new for Season 7 is a technical innovation for the M7Electro's transmission system, in conjunction with team partner Shell. Working closely with Mahindra Racing and ZF, Shell has developed a dedicated e-Transmission fluid for the M7Electro. The e-Transmission fluid enhances the efficiency of the transmission to deliver further optimized on-track performance. Over the last two years, Shell has worked closely with Mahindra Racing to develop the next generation of E-Fluids. This program has been founded on a shared Race to Road philosophy, where new technologies developed on the race track can benefit the improvement of passenger electric vehicles.
The Mahindra Racing family continues to grow and the team is delighted to welcome Maurice Lacroix as its Official Timekeeper. For more than 40 years, Maurice Lacroix has demonstrated all of its watchmaking expertise, crafting watches at the brand's home in Saignelégier, Switzerland. Maurice Lacroix's objective is to make accessible timepieces, imbued with iconic styling and with a high perceived value. Boosted by its iconic model the AIKON, Maurice Lacroix is an active and urban brand that is inspired by city life and seeks to replicate its energy. Architecture, culture, sport, ecology and innovation are additional sources of inspiration for the creative team at Maurice Lacroix.
World-leading Italian brand OMP Racing also joins Mahindra Racing ahead of Season 7 as the team's official supplier of driver wear. OMP operates in the design and manufacture of safety components for motorsport and its products are used in global championships including F1, WRC, WEC, WTCC, IndyCar and NASCAR as well as being an official supplier to the FIA. Its partnership with Mahindra Racing sees the brand joining Formula E for the first time. OMP has recently acquired both Bell Racing Helmets Group and Zeronoise, the latter of which is the company behind the innovative 'Driver's Eye' camera footage in Formula E.
Mahindra Racing is also delighted to continue its association with Voxdale, the Belgian-based company that has been a partner since 2017, to support the team's design and engineering resources.
The team will test the M7Electro at the all-teams pre-season test from 28 November to 1 December 2020 at the Circuit Ricardo Tormo in Valencia, Spain. The 2020/21 ABB FIA Formula E World Championship kick offs with a double-header in Santiago, Chile on 16 and 17 January 2021.
Alex LYNN
"I'm incredibly excited to be back for Season 7 of the ABB FIA Formula E World Championship and to be a part of Mahindra Racing. I've had the opportunity of driving the M7Electro on numerous test days and we're all pretty proud of what we've come up with. We won't know our competitiveness fully until the lights go out in Santiago, but we are here to consistently fight for wins and podiums; that's what the team go racing for and so do I. From that side I'm extremely excited and focused to be delivering the results that this hard-working team deserves."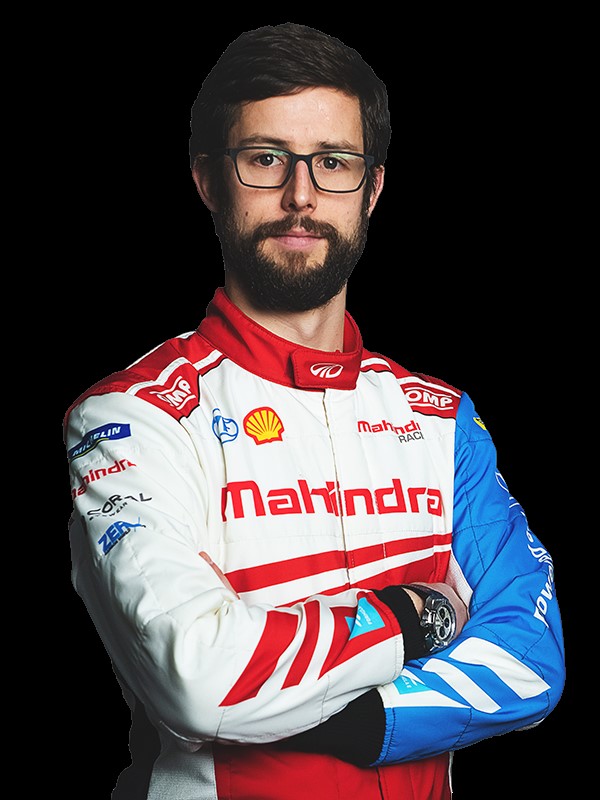 Alexander SIMS
"I've spent the last few months embedding myself into Mahindra Racing, getting to know everyone and learning how everyone works, which has been great. We've done a lot of simulator testing, which has been extremely helpful, but it's the track testing that we've done that has been invaluable and has gone well. It's difficult to draw performance comparisons, but what I have got a feeling of is the system and software, which is crucial, and ZF have done a good job on the hardware side with the powertrain. Until we get to Valencia testing and the races, we won't know where we are competitive-wise, but the initial feelings seem good and we are working flat out to continue to fine-tune and optimise our package. I am so looking forward to seeing what it's like to drive in the races and getting our teeth into the season."