Jacob Abel, Abel Motorsports Gain RTI Ground In New Jersey
Young Indy Pro 2000 veteran Jacob Abel of Louisville, KY accomplished something no one else in the Series paddock can claim, after three races at New Jersey Motorsport Park this weekend.   The college sophomore, racing part-time in the Road to Indy program, passed more cars than anyone else on his way to earning his second Tilton Hard Charger Award of 2020.   Abel gained a total of seven positions in the three Indy Pro 2000 rounds, with a best performance of sixth Sunday morning after starting tenth on the grid.   Abel raced his way to eighth in the Saturday opener from ninth at the start and closed the busy weekend by moving from eleventh to ninth at the checkers Sunday evening.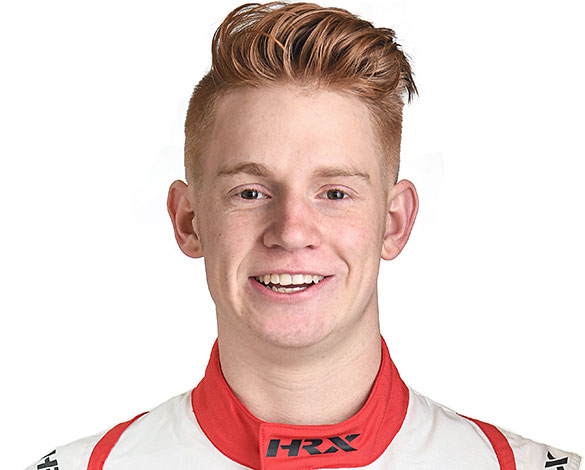 "We'll take it," said the Butler University student.  "Given that we had to miss the Series (two-day) test at New Jersey earlier, I think we performed well.  It's a newer track for me.  I'd only raced there once before, two years ago, in another series.   We started out behind on Saturday because we didn't have much track time in the Indy Pro 2000 car, but my team gave me a great race car and we were able to take advantage.   New Jersey is tough on tires.  I'm getting better at tire management, but it was a challenge.  Then Sunday, conditions were wet for Race 3.   We started well but didn't have enough of a strong wet setup in the car.  As it got more rainy, we fell back.  Still, we gained two positions which is not easy to do in Indy Pro 2000.    We appreciate being able to race with Road to Indy, and we're looking forward to 2021."
Team Principal Bill Abel echoed his driver's comments.  "It's always good to unload our cars in the Indy Pro 2000 paddock.  The competition level is always tough in the Road to Indy, and we feel welcomed when we're in the series.   It's difficult not having raced the full (Road to Indy) season in 2020 but our guys still put a competitive car on track for Jacob.  He's improved tremendously as a driver this year even though he's focusing on his studies in college right now.  We feel as though we're just getting started with his driving career and we're looking forward to what next season has to offer.  It's been a challenging year for sure with COVID-19, but we applaud what Dan Andersen and his staff have done to put together a full season for Indy Pro 2000 and USF2000, and we thank them for all their hard work."
Abel Motorsports is in the process of moving its operations to its new headquarters in Speedway, Indiana, in the shadow of Indianapolis Motor Speedway.   The new Abel Motorsports race shop positions the team for future growth and opportunities in the sport in years to come.   Abel Motorsports now will focus on preparing for the season finale in Formula Regional Americas, which has been its primary emphasis in 2020.  That final race weekend happens October 23-25 at Circuit of the Americas in Austin, TX.