Replays of Grosjean's crash played with Ricciardo's head
Australian driver Daniel Ricciardo has blasted Formula One for the "completely disrespectful" decision to play Romain Grosjean's horrifying crash "over and over" on replay in the immediate aftermath of the accident.
Grosjean's car split in two and burst into flames on the first lap of the Bahrain Grand Prix, with Grosjean able to pull himself out of the burning car with assistance from FIA medical delegate Ian Roberts.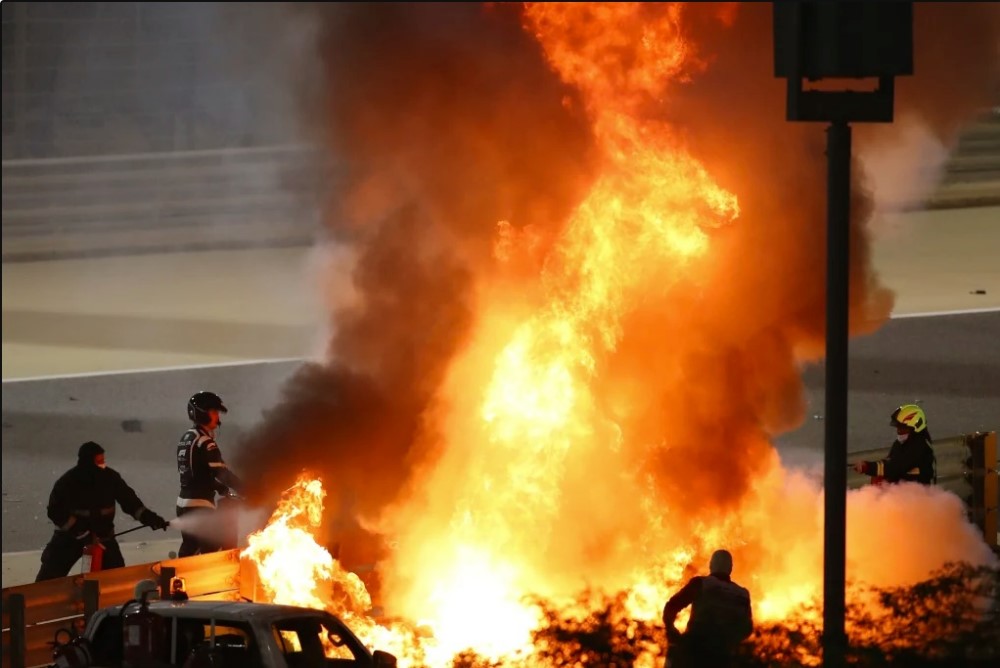 In an interview with Ziggo Sport while waiting to restart the race, Ricciardo described the repeated replays as "pretty disgusting".
"It was completely disrespectful and inconsiderate for his family, for all of our families, watching. We're going to go race again in an hour, and every time we look on the TV it's a ball of fire and his car's cut in half, I mean — we can see that tomorrow, we don't need to see it today," he said.
"For me, it was entertainment, and they're playing with all of our emotions and I thought it was pretty disgusting, so hopefully some other drivers have [spoken] up. But if that's not how we all really feel then I'll be really surprised."
Formula One champion Lewis Hamilton, who eventually won the restarted race, also felt for Grosjean's family.
"If everyone else is shocked, just imagine how his family's feeling [at the time]," Hamilton said.
"The flames, the car broken in two and not knowing where the driver is, and him popping out from those flames. I can't imagine what that's like."
Grosjean's countryman Pierre Gasly, who drives for AlphaTauri, was left in shock.
"It was horrible, really scary. I had no idea a Formula One car could break that way," Gasly said. "I have texted him to wish him a good recovery. I think he is fine but a really scary thing."