Grosjean supports TV replays of horror crash
(GMM) Romain Grosjean (shown with his wife Marion above) says he is "not against" Formula 1 deciding to show all the replays of his horror crash of last Sunday.
Daniel Ricciardo led the criticism of the way Formula 1 handled the broadcast of the terrifying incident, accusing the sport of using it as a "Hollywood" moment.
"I ran into Romain's wife, Marion, and she appreciated my comments about the replays," Australian Ricciardo said in Bahrain on Friday. "I think that's all I needed."
However, Grosjean himself is not opposed to the way F1 has released the various replay angles of the crash – and doesn't even mind if the on-board footage is shown too.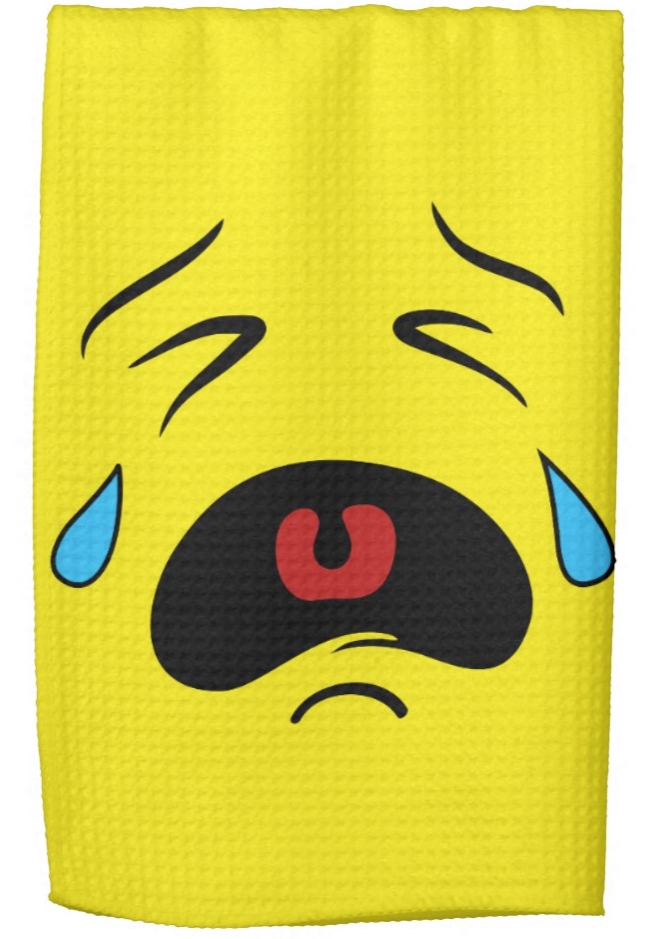 "I haven't seen the onboard recordings, but I want to. You can always learn something," he said in Bahrain, where he is being replaced this weekend by Pietro Fittipaldi.
"We can learn from how a driver behaves in these moments," Grosjean added.
"Of course I understand why some drivers were bothered by the replays. Kevin (Magnussen), for example, was worried that although I was on my feet, I may have had internal injuries.
"Even today, the accident looks crazy. If I had seen it on TV, I would have thought the guy was dead too. But the pictures on TV help people to understand it," he continued. "To understand what happened, and that it wasn't just a dream.
"It's good to see that even if someone is on fire, you can survive an accident like that."
Grosjean describes how he got out of the car
Grosjean said he didn't immediately realize his car had caught fire after the crash. "When the car came to a stop I opened my eyes and undid my seat belt straight away," he recalled.
"I jumped up and I felt like something is touching my head, so I sit back down in the car. And my first thought was 'I'm going to wait'.
"I'm upside-down against the wall, so I'm going to wait that someone comes and helps me. So I wasn't in stress and obviously not aware at the time there is fire."
"I looked right and left, and on the left I see fire," said Grosjean. "So I say 'OK, I don't really have the time to wait here'."
"I tried to go up a bit more on the right, it doesn't work. I go again on the left, it doesn't work. So I sit back down and then thought about Niki Lauda, his accident. I thought, it couldn't end like this. It couldn't be my last race, couldn't finish like this. No way.
"So I try again and I'm stuck, so I go back. And then there's the less pleasant moment where my body start to relax, I'm in peace with myself and I'm going to die.
"I asked the question 'is it going to burn my shoe, my foot or my hand? Is it going to be painful? Where is it going to start? To me, that looks like two, three four seconds. I guess it was milliseconds at the time. Then I think about my kids. And I said no, they cannot lose their dad today."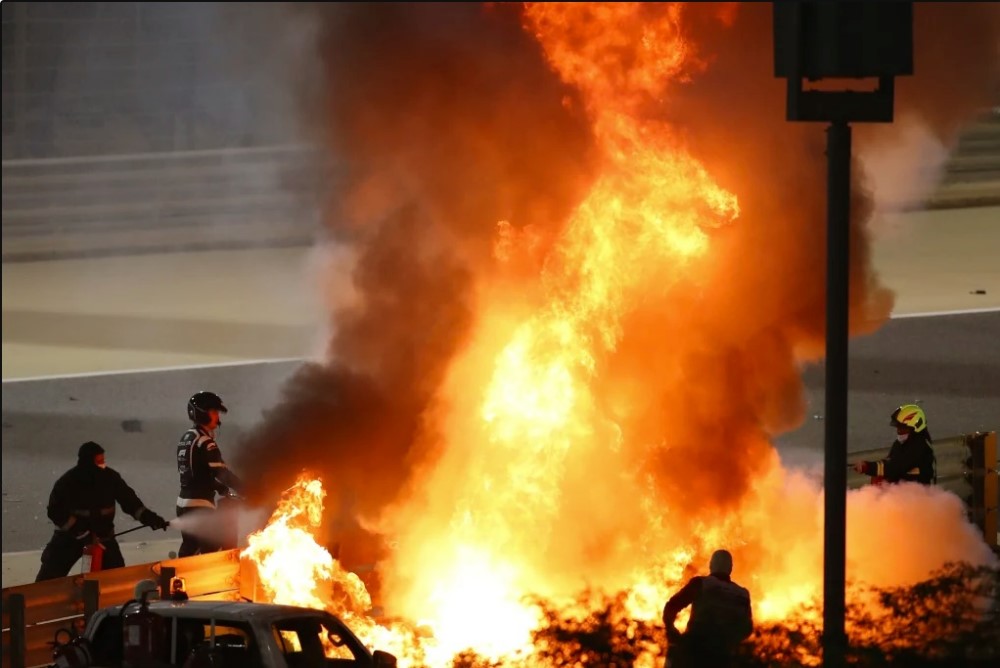 Grosjean made another attempt to free himself, and discovered a way to force his way out of the cockpit to safety.
"I don't know why I but I decided to turn my helmet on the left-hand side and to go up and try to twist my shoulder. That sort of works, but then I realize my foot is stuck in the car.
"So I sit back down, pull as hard as I can on the left leg. The shoe stayed where my foot was, but my foot came out of the shoe. And then I do it again and then the shoulders are going through."
As he emerged from the car, Grosjean realized he would have to put his hands into the flames to free himself.
"At the time the shoulders are through I know I'm going to jump out so I've got both hands in the fire at the time. My gloves are red, normally, so I see especially the left one changing color and starting melting and going full black.
"I feel the pain, that my hands are in the fire. But also I feel the relief that I am out of the car. And then I jump out, I go on the barrier."
Once he was clear of the car Grosjean realized his suit was still on fire. "Then I feel pulling on my overalls. So I know I am not on my own anymore, there's someone with me.
"Then I land, and then they like touch on my back, so I'm like 'oh, shit, I'm like a running fireball'. The image, we've seen a video from the FIA, they did a test, they put someone one fire, and he runs around just to show the overalls were strong. I've got that image, I've got fire following me.
"Then I shake my hands because they're very hot and painful. I remove my gloves straight away. I've got also that image that the skin is like going bubbles and melting and it's going to stick to the gloves so straight away I want to remove both of my gloves so the skin doesn't go with it."
"Ian came to see me and spoke to me and say 'sit down!' I gave him shit, I said 'talk to me normally please!' And I guess he understood that I was OK at that time, that I was normal.
"Then we sit and we're too close to the fire, I hear the guys from the fire saying 'the battery's on fire, bring some other extinguishers'. And then we go into the Medical Car, sit down.
"They put a cold compress on my hand because I told them my hands are burnt, my foot is broken. And then the pain really starts going very high. Especially on the left foot – the hands were OK at the time, the left foot starts being very painful."
Grosjean said he insisted on walking towards the ambulance so that people watching would know his condition was not serious.
"Ian explained to me the ambulance is coming and they're going to come with the bed and you're going to be OK. And we keep talking, and I say 'no, no, no, we walk into the ambulance'. I walked out of the car and I say 'we are walking' and they say 'OK we're going to help you'.
"I guess on the medical side, it wasn't a perfect decision, but they understood that for me, it was key at the point that there was some footage of me walking towards the ambulance. Even though I'd walk out of the fire, I needed to send another strong message that I was OK and I was going to walk towards the ambulance."