Verstappen tops final Sakhir GP practice
Max Verstappen turned the fastest lap in final practice for the Sakhir GP in Bahrain, with a 54.064s lap. Mercedes driver Valtteri  Bottas was two tenths back in second, with Pierre Gasly a brilliant third for AlphaTauri 0.363s back.
Esteban Ocon (Renault)  and Lando Norris (McLaren) rounded out the top-5.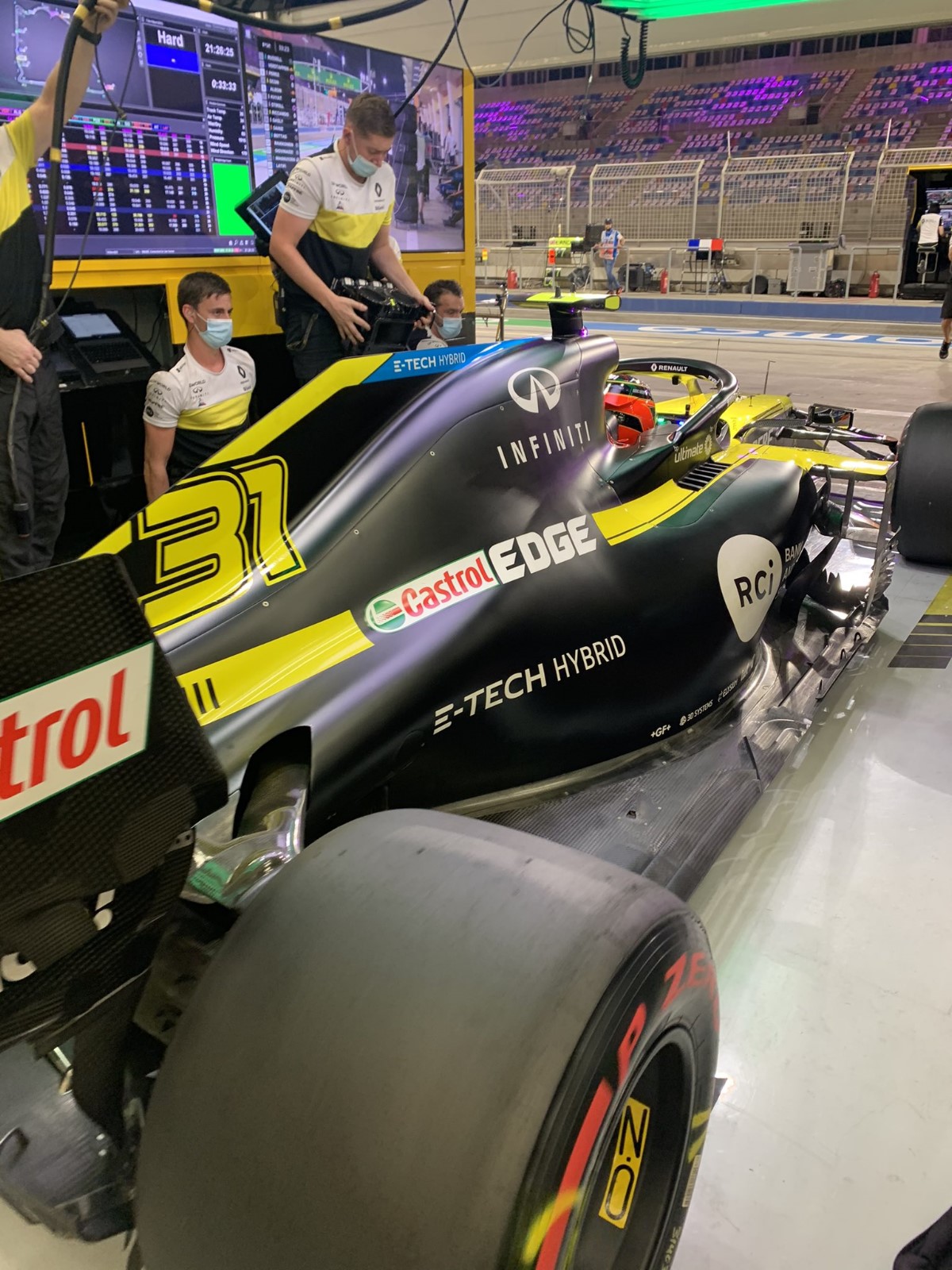 Plenty of laps on the board for everyone this evening – even Sebastian Vettel, who went for an early dinner after Ferrari detected an issue with his Power Unit. That has led to a change, which should be just about doable before qualifying kicks off in a couple of hours' time.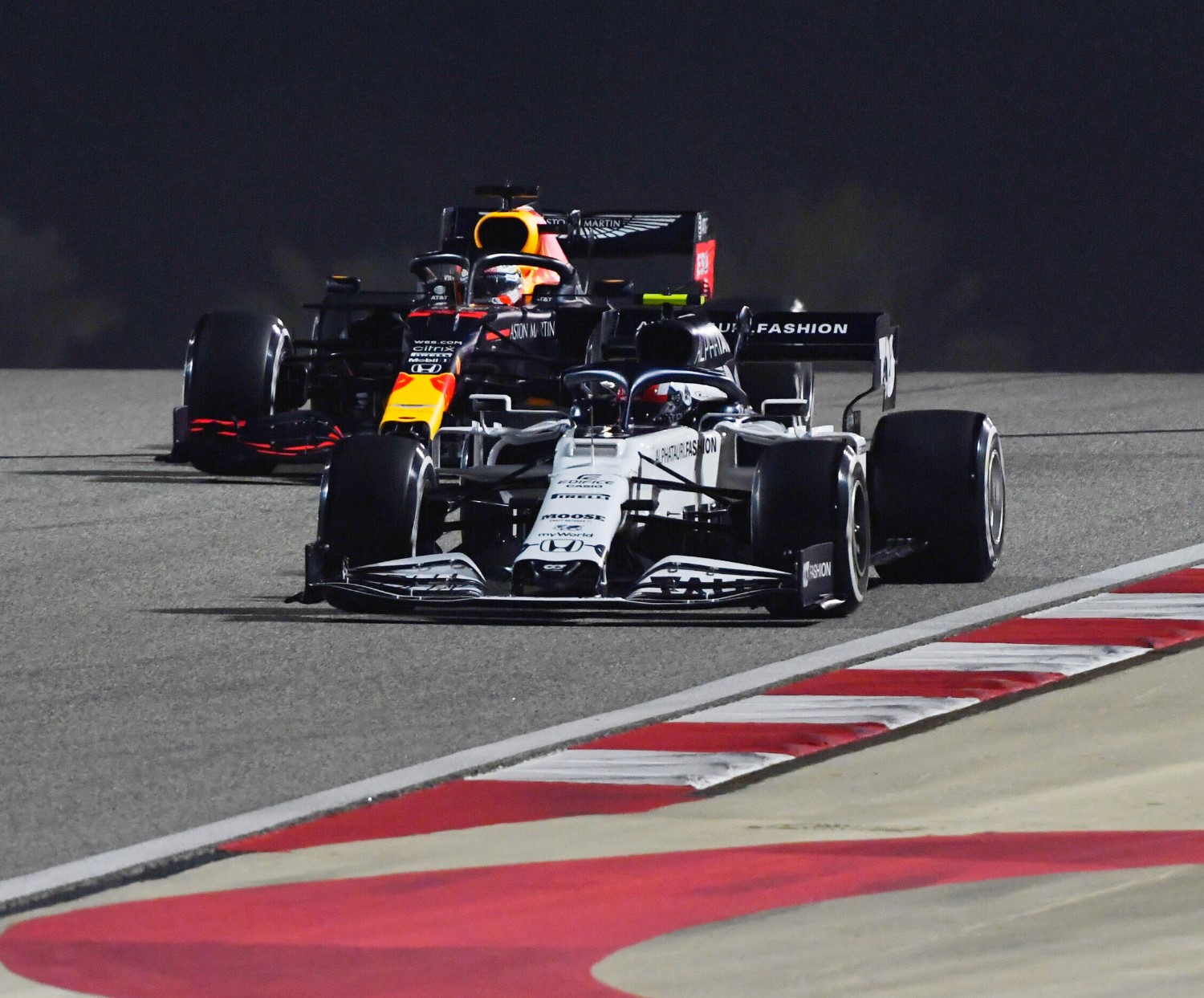 The pole looks set to be an epic fight between Bottas and Verstappen but do not count out Friday fast man George Russell. Only 7th in final practice, Russell is 'Mr Saturday' and has never been out-qualified by a teammate in his two seasons in F1. If that record continues today, we are definitely in for a treat.
Practice 3 Results.
| | | | | | | |
| --- | --- | --- | --- | --- | --- | --- |
| POS | NO | DRIVER | CAR | TIME | GAP | LAPS |
| 1 | 33 | Max Verstappen | Red Bull Racing Honda | 54.064 | +0.000s | 23 |
| 2 | 77 | Valtteri Bottas | Mercedes | 54.270 | +0.206s | 20 |
| 3 | 10 | Pierre Gasly | AlphaTauri Honda | 54.427 | +0.363s | 24 |
| 4 | 31 | Esteban Ocon | Renault | 54.453 | +0.389s | 21 |
| 5 | 4 | Lando Norris | McLaren Renault | 54.606 | +0.542s | 15 |
| 6 | 23 | Alexander Albon | Red Bull Racing Honda | 54.629 | +0.565s | 22 |
| 7 | 63 | George Russell | Mercedes | 54.664 | +0.600s | 20 |
| 8 | 11 | Sergio Perez | Racing Point Mercedes | 54.678 | +0.614s | 20 |
| 9 | 18 | Lance Stroll | Racing Point Mercedes | 54.693 | +0.629s | 18 |
| 10 | 55 | Carlos Sainz | McLaren Renault | 54.720 | +0.656s | 16 |
| 11 | 99 | Antonio Giovinazzi | Alfa Romeo Racing Ferrari | 54.845 | +0.781s | 20 |
| 12 | 26 | Daniil Kvyat | AlphaTauri Honda | 54.850 | +0.786s | 23 |
| 13 | 16 | Charles Leclerc | Ferrari | 54.854 | +0.790s | 21 |
| 14 | 3 | Daniel Ricciardo | Renault | 54.857 | +0.793s | 15 |
| 15 | 5 | Sebastian Vettel | Ferrari | 54.858 | +0.794s | 17 |
| 16 | 7 | Kimi Räikkönen | Alfa Romeo Racing Ferrari | 55.171 | +1.107s | 20 |
| 17 | 20 | Kevin Magnussen | Haas Ferrari | 55.347 | +1.283s | 19 |
| 18 | 6 | Nicholas Latifi | Williams Mercedes | 55.493 | +1.429s | 21 |
| 19 | 51 | Pietro Fittipaldi | Haas Ferrari | 55.666 | +1.602s | 21 |
| 20 | 89 | Jack Aitken | Williams Mercedes | 55.670 | +1.606s | 23 |