Schumacher remains coy on F2 title chances
Mick Schumacher finished the final Feature Race of the season 12 places better off than he began it, with the fastest lap, and he stands on the cusp of sealing the Formula 2 Championship. Yet, the soon-to-be HAAS Formula 1 driver still wasn't fully satisfied, saying that "one or two more points would have been nice."
Given the amount that's at stake this weekend, Schumacher's Friday could hardly have gone worse, the German driver suffered a disastrous Qualifying session, in which he crashed out and finished just P18.
He firmly turned things around on Saturday, coolly and calmly making his way through the field to finish the evening in sixth – after a post-race penalty for Nikita Mazepin. It wasn't your standard, aggressive charge through the field though, rather a calculated, clever, and risk-free stroll.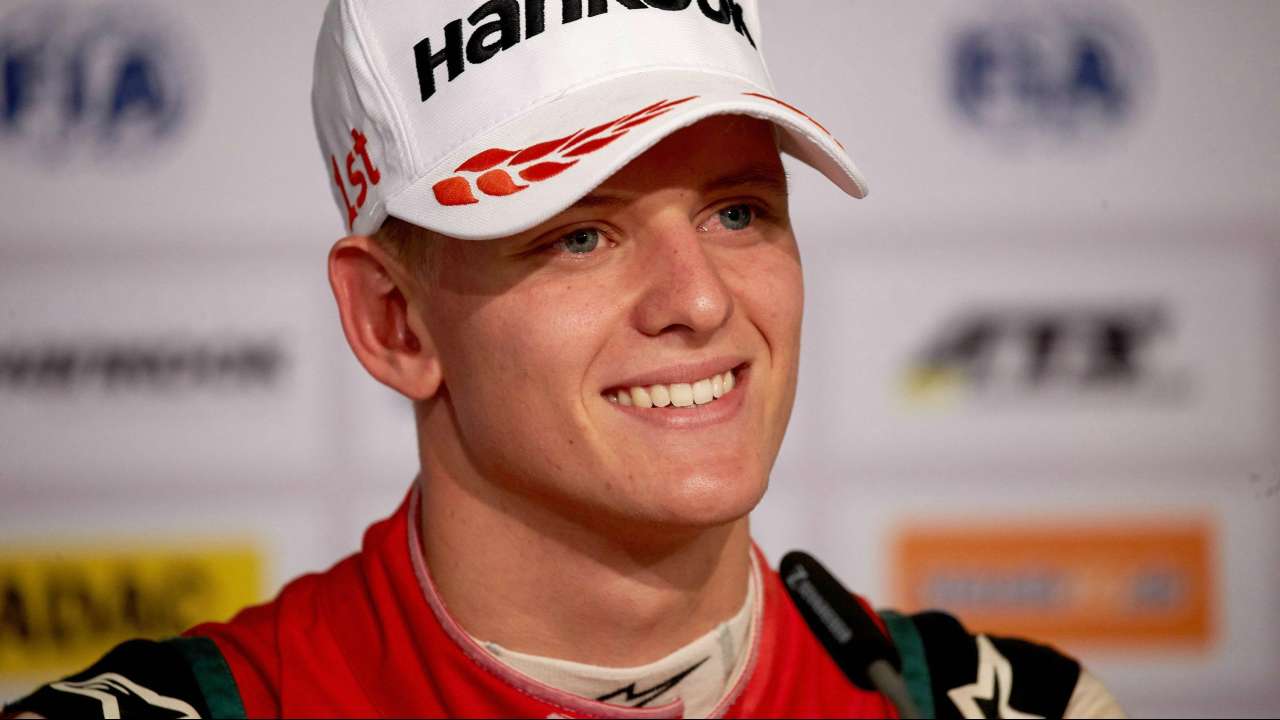 "Friday was obviously quite disappointing for the whole team," admitted Schumacher. "I don't think the performance I showed was great, and we were never going to be happy with P18, so to make up all of those positions on Saturday was great.
"One or two points more would have been nice, but in general I think we can be very happy with the race, how we drove and the way that we overtook, I think that it was pretty good."
With one race to go, it's now a straight two-way brawl to the title, with Schumacher able to lose 13 points over Callum Ilott in Sunday's Sprint and still be crowned Champion. Asked whether he is confident of being able to close things out, Schumacher joked: "I'll tell you that after the race."
"Look, anything can happen because it's Formula 2," he continued. "I am fairly confident, and I feel good in the car, so if we can manage to get out and drive and do our laps then nothing can stop us."
Schumacher's teammate Robert Shwartzman finished in fourth as PREMA clinched the Teams' Championship with a race to spare. The title felt like a fitting way to end his PREMA partnership, with Schumacher set to depart the Italians after half a decade of service. The German has already been confirmed in Formula 1 with HAAS for 2021.
"It is very well deserved," Schumacher continued. "The team have done a mega job all season and they have been super consistent. The car that they gave us was able to win a championship and we've already proven that with the Teams' Championship, which is great.
"There was a lot of competition in F2 this year, so to finish with the Teams' title and be in a good position for the final race on Sunday, is very good. More than anything, I think that we are relieved on the teams' side of things, but we still have another championship to win tomorrow."